There is no joy in Motown.
The 2021 Detroit Lions are projected to finish among the bottom of the NFL, with a complete 100-point restoration underway for this franchise. New head coach Dan Campbell brings energy and apparently plenty of coffee to Detroit, but inherits an offense stripped for parts.
Underdog fans will be tempted by all those points being poured into the Lions each Sunday, but with Jared Goff at the wheel and Anthony Lynn bringing a dark cloud from his days with the Chargers, can bettors truly trust this tandem?
Here's our 2021 Detroit Lions NFL betting preview.
Detroit Lions futures odds
| Futures Bet | Odds |
| --- | --- |
| Super Bowl | +50,000 |
| To Win Conference | +25,000 |
| To Win Division | +3,000 |
| Season Win Total O/U | 4.5 (Over -135) |
| To Make Playoffs | Yes +650 / No -1,000 |
Best futures bet: Under 4.5 wins (Under +115)
You've got to be really generous with the projected wins to get the Lions to five victories in 2021. Hell, given the schedule laid out in front of Campbell's new crew, Detroit may not sniff win No. 1 until at least mid-October - and that's if the Week 7 matchup in L.A. doesn't turn into the black hole of situational spots (more on this below).
There are growing pains and then there's learning to walk again. And, before you can walk, you have to learn how to crawl. You can bet Detroit is going to spend plenty of time on its hands and knees this year, with the best-case scenario being a 4-13 SU record.
Detroit Lions betting overview
What will win bets: All those points
The Lions are getting Costco-like piles of points this season and for good reason. The rebuild is on in Motown and Goff is a glorified placeholder passer while this team tanks its way to a Top-3 pick in the 2022 draft. But, eventually, bad teams become good bets once the point spreads hit that tipping point.
Granted, that flip-flop in fortunes is not guaranteed, especially when dealing with some truly crappy teams. Go back to the 2009 Lions, who were coming off a winless 0-16 season the year before: books packed on the points week after week (double-digit dog in 11 games) and Detroit still went just 4-10-2 ATS.
Can the 2021 Lions put up enough fight to stay within the oddsmakers' low, low, low expectations or is Dan Campbell's club point spread poison?
What will lose bets: Offense
Stafford's escape from Detroit and the subsequent fire sale of receivers rids the one aspect of this team that could cover the spread. You know Goff is a bad setup for Detroit backers when wiseguys have sports betting systems based on his follies.
The receiving corps doesn't command the respect of any defense and opponents will be able to expose Goff's shortcomings and protect against his strengths while stacking the box on Detroit's rushing attack (nullifying its one strength). The Lions will need to score a bit to make the most of those pudgy point spreads, and that's asking a lot considering the competition in front of them in 2021.
More Covers NFL betting analysis
Detroit Lions game-by-game odds
On top of an overhaul with the GM, coaches, and quarterback, the Lions have been cursed with a strength of schedule ranked T6 in 2021. It's no surprise that Detroit is a point spread underdog in all 17 games this season.
The Lions are getting more than a touchdown in 10 contests, including each of their first three games out of the gate. That's something that happened 11 times under Matt Patricia's watch, with the team going just 4-7 ATS (1-10 SU) as a dog of +7.5 or higher since 2018. It's a glaring trend considering every other underdog of +7.5 or higher went a collective 98-82-3 ATS (56 percent) in that same time frame.
| Week | Opponent | Spread | Total |
| --- | --- | --- | --- |
| 1 | vs San Francisco | +7.5 | 46 |
| 2 | @ Green Bay | +10.5 | 48.5 |
| 3 | vs Baltimore | +7.5 | 48 |
| 4 | @ Chicago | +5.5 | 44.5 |
| 5 | @ Minnesota | +8.5 | 48 |
| 6 | vs Cincinnati | +1 | 47 |
| 7 | @ L.A. Rams | +12 | 46 |
| 8 | vs Philadelphia | +1 | 48.5 |
| 9 | BYE | | |
| 10 | @ Pittsburgh | +7.5 | 45.5 |
| 11 | @ Cleveland | +10 | 47 |
| 12 | vs Chicago | +3 | 45 |
| 13 | vs Minnesota | +4 | 46 |
| 14 | @ Denver | +7.5 | 43.5 |
| 15 | vs Arizona | +6.5 | 47 |
| 16 | @ Atlanta | +7.5 | 49 |
| 17 | @ Seattle | +9.5 | 45 |
| 18 | vs Green Bay | +3.5 | 45.5 |
Early season forecast
When asked to predict the first three weeks of the Lions' 2021 schedule, I'll nip a prognostication from "Rocky III" foil Clubber Lang: Prediction? Pain.
Detroit hosts San Francisco, then visits Green Bay, and hosts Baltimore – all of which have season win totals of 10.5 or higher. We know Detroit isn't winning shit during this span, but what about making the most of those mountains of points?
The Niners come to Motown with 7.5 points for the home side and plenty of tape on new Lions QB Jared Goff. He went 3-5 SU versus San Francisco as a member of the Rams, lugging a quarterback rating of just 88.2 with 14 touchdowns to six interceptions in those meetings – and Goff had much better receivers than his situation this year. However, history could be with Detroit bettors (whoever they are?) in this opener, with Week 1 home dogs catching more than a touchdown going 6-1 ATS since 2000.
Lambeau Field awaits the Lions in Week 2, as does a truckload of points, with Green Bay laying -10.5. There were few things Patricia did well as a head coach but covering against the Cheeseheads was one of them. Detroit went just 2-4 SU but 5-1 ATS versus the Packers the previous three seasons. And, for what it's worth, the Packers have gone 0-3 ATS as double-digit chalk under coach Matt LaFleur.
A hellish start to the schedule wraps up against the Ravens back in Ford Field, with the Lions getting +7.5 in this non-conference clash in Week 3. Detroit was 6-6 ATS versus AFC foes the past three seasons but what jumps out is an 8-4 Over/Under count in those non-con contests. That hard lean to the Over has been there for a while, with Detroit going 33-19 O/U (63.5 percent Overs) in non-conference games since 2008. The total for this Week 3 outing is set at 48 points.
Spot bet
Week 7 @ L.A. Rams (+12)
The Rams and Lions swapped quarterbacks back in the winter, setting up an emotionally charged matchup in Los Angeles on October 24.
The Stafford-Goff Bowl has books giving L.A. the benefit of the doubt and then some – laying 12 points – but it's not just the contrast in quality between the two teams playing into this beefy line.
This trip to Los Angeles for a 4:05 p.m. ET kickoff is also the Lions' third road game in four weeks and fourth away game in six weeks (Week 2 to Week 7).
This game could also get stretched into a three-week-long spot bet, possibly wrecking winnable games on either side. The Lions are 1-point home underdogs to Cincinnati in Week 6 and Philadelphia in Week 8, but a date with Stafford & Co. in Week 7 sets up lookahead and letdown tripwires.
Totals tip
The Lions went 10-6 Over/Under last year with Stafford and a dangerous receiving corps ranking 10th in passing yardage. Now, the cupboard is bare and Detroit will be asking a lot from Goff and new offensive coordinator Anthony Lynn in terms of putting points on the board.
The rushing game – namely RB D'Andre Swift - is the bright spot on offense, with a promising offensive line paving the way. Couple that clock-chewing ground-heavy attack with a respectable front seven on defense, and that Over/Under record could flip in 2021.
The Lions' totals top out at 49 points (at Atlanta in Week 16) and they have five numbers of 48 points or more on the lookahead board. Detroit was 12-8 O/U versus totals of 48 or more in three seasons under Patricia, but you can toss that trend in the trash along with your Stafford Lions jersey.
Star power props: Jared Goff, QB
| Player prop | Odds to win |
| --- | --- |
| MVP | +10,000 |
| Passing leader | +5,000 |
| Passing yards total | 3,995.5 (Over -115) |
| Passing touchdowns total | 20.5 (Under -120) |
| Interceptions total | 13.5 (Over -115) |
Best prop: Under 20.5 TD passes (-120)
In his final two seasons in Los Angeles, Goff connected for 22 and 20 passing touchdowns – a stark decline from the 28 and 32 TD throws in 2017 and 2018. And that was with better options around him and plenty of time with the football.
Detroit doesn't give Goff much, with the depth chart defaulting to TE T.J. Hockenson as the most reliable red-zone target. He's got WRs in Tyrell Williams and Breshad Perriman that would be No. 3 options at best on most teams and a brand-new system under Anthony Lynn. Put those speed bumps up against a schedule that features nine of the projected Top 13 defenses in the NFL and you just have to feel bad for Goff… after betting on the Under on his 2021 touchdown passes.
Trend to know
Detroit has struggled on the road in NFC North matchups the past three seasons, going just 2-7 SU and 3-6 ATS in those divisional visits. The Lions scored 22 points or less in seven of those nine games.
This season, Detroit gets all those road divisional matchups out of the way in the first five weeks of the season, which doesn't bode well for a team working in so many new faces, new systems, and new coaches.
Lions' divisional road games
Where can I bet on the NFL?
You can bet on NFL odds at every online and casino sportsbook, including NFL moneylines, spreads, Over/Under totals, and a ton of NFL prop odds. Head over to our best-suggested sportsbooks for the top spots to bet on NFL odds in your area.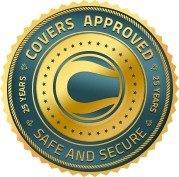 Pages related to this topic