Kentucky Sports Betting in 2023

Last Updated Jan 27, 2023, 9:47 AM ET
Kentucky is home to the most exciting two minutes in sports — the Kentucky Derby. But while KY residents and visitors can wager on horse racing, the state has yet to join most of its neighboring regions in legalizing sports betting. After failed attempts to pass legislation in 2020 and 2021, Rep. Adam Koenig's 2022 sports betting bill once again came up short.
When legal online event wagering arrives, bettors will be able to claim welcome bonuses, make deposits, and make bets with Kentucky sportsbooks from anywhere within state lines.
Our Kentucky sports betting guide will help you keep tabs on all the latest legal updates and betting news.
Regularly seen on:
Kentucky, United States
Sports betting at a glance
Population: 4.5 million
Legal age for sports betting: TBD
Online sports betting: No
Retail sportsbooks: No
Sports betting revenue: N/A
Kentucky sports betting updates
Rep. Adam Koenig (R) has been among the more outspoken proponents of legalizing sports betting in Kentucky. With his most recent legislative efforts falling flat, sports bettors will look ahead to 2023.
Here are some key dates in Kentucky sports betting:
Jan. 6, 2023: Lawmakers take another run at proposed Kentucky sports betting legislation.
April 14, 2022: The state Senate does not pass HB 606 on the final day of the 2022 legislative session. Kentucky will not get legal sports betting in 2022.
July 19, 2022: Caesars Racebook launches in Kentucky, its sixth state, following Florida, Ohio, Indiana, Oregon, and Montana.
April 14, 2022: The state Senate does not pass HB 606 on the final day of the 2022 legislative session. Kentucky will not get legal sports betting in 2022.
May 14, 2018: The Supreme Court removes the Professional and Amateur Sports Protection Act (PASPA). This allows all states to create their own sports betting regulations.
Jan. 7, 2020: House Bill 137 is introduced in order to legalize Kentucky sports betting, online poker, and daily fantasy sports. The bill fails to pass.
Jan. 9, 2021: House Bill 241 is introduced in the House. HB 241 would have legalized sports betting, online poker, and daily fantasy sports in Kentucky.
Feb. 10, 2022: Robert Blizzard of Public Opinion Strategies surveys 500 Kentucky residents, finding a convincing 65% are in favor of legalizing sports betting in KY.
Feb. 23, 2022: Sen. David Yates introduces SB 213, which would legalize retail and mobile sports betting in the state in addition to online poker.
Feb. 28, 2022: Rep. Adam Koenig unveils another Kentucky sports betting bill to the House (HB 606). The bill aims to legalize online and retail sports betting, along with daily fantasy sports and online poker.
March 16, 2022: The Kentucky House Licensing, Occupations, and Administrative Regulations Committee passes HB 606.
March 18, 2022: House Bill 606 is passed by the Kentucky House of Representatives by way of a 58-30 vote. The bill now heads to the Senate for further approval.
March 29, 2022: Senate Majority Leader Damon Thayer describes the status of HB 606 as "still a longshot." If enough support builds for the bill, Kentucky lawmakers could pass it by mid-April.
Is sports betting legal in Kentucky?
No. Legal sports betting in Kentucky remains elusive, with no further movement expected until 2023 at the earliest. State Rep. Adam Koenig (R) is a staunch proponent of sports betting legislation, but HB 606 failed to gain the votes from the Republican-held Senate, and the bill did not become law.
Senate Majority Floor Leader Damon Thayer, another Kentucky sports betting supporter, commented: "It's still alive," signaling intent to make sports betting legislation a reality in 2023. Keep up-to-date on the happenings in Kentucky and states with legal sports betting through our interactive legal tracker.
Latest Kentucky betting news
Crossing state lines: Nearby betting sites in 2023
Kentucky residents have nearby access to legal markets as they await the legalization of sports betting. Kentucky sits in the middle of multiple states that offer legal online sports betting, as Illinois, Indiana, Tennessee, Virginia, and West Virginia offer mobile wagering. Ohio launched online sports betting on Jan. 1, 2023.
Who can bet on sports in Kentucky?
There is no way to bet on sports in Kentucky legally. When sports betting becomes available, the legal age to bet on sports could be 18, the same as horse race betting and playing the state lottery. Alternatively, bettors may have to be 21 — the legal age to play historical horse racing games.
Legal age
Kentucky sports betting will be bettors 18 and older or 21+. HB 241 proposed legal wagering for those at least 18 years of age.
Mobile betting
Kentucky is considering online sports betting licenses tied to five horse racing tracks and the Kentucky Speedway.
Remote registration
Kentucky will likely implement remote registration when online sports betting is legalized. This will allow bettors to register, make deposits, and confirm wagers with Kentucky sports betting sites from anywhere in the state.
Within state borders
As soon as it's legalized, Kentucky online sports betting will only be available within state lines. Sportsbook operators will have to use geolocation and age verification software to confirm the whereabouts and identities of their users.
Retail sportsbooks
Since there are no casinos in the Bluegrass State, Kentucky sportsbooks could be housed in five horse racing tracks and the Kentucky Speedway.
Taxable winnings
Gambling winnings are subject to income tax withholding at a rate of 6% in Kentucky. Additionally, a federal tax of 25% is tacked onto winnings in excess of $5,000.
The pros and cons of Kentucky sports betting
With pressure mounting, Kentucky legislators will once again look to legalize sports betting in 2023. Nearly every neighboring state has beaten KY to the punch, but that may be the motivation lawmakers need to pass a 2023 measure.
However, with a shorter legislative session on deck, voters may not get the opportunity to vote on a Kentucky sports betting bill until late 2024.
Legislators appear to be ready to make adjustments to legalize Kentucky sports betting in 2023
Nearby states legalizing sports betting could pressure KY to do the same
No legal sports betting in 2023
Voters may have to wait until 2024 to back a Kentucky sports betting measure
Several Kentucky politicians are against legalizing sports wagering
How to start betting in Kentucky
The addition of mobile and online sports betting would allow Kentucky bettors to confirm wagers from anywhere in the state. Some Kentucky residents may also have nearby access to retail sportsbooks at race tracks.
1
Select a sportsbook
Anyone interested in Kentucky sports betting should get to know the options available in the Bluegrass State. Every state has different regulations and sportsbook operators, so it will be important to find Kentucky sportsbooks with odds, promotions, and banking methods that suit personal needs.
2
Register online
When Kentucky sports gambling becomes legal, players will have the ability to create online sportsbook accounts almost instantly. The process is fairly simple but can be made easier by having all relevant ID and funding information nearby.
3
Claim a bonus
When a sportsbook opens in a new state, it offers various promotions and sign-up bonuses. These offers include no-deposit bonuses, risk-free bets, and deposit matches. Always read the terms and conditions to ensure deals from Kentucky sports betting sites are worthwhile.
4
Deposit funds
Most sportsbook operators make it incredibly easy to deposit funds. When sports betting is legalized in Kentucky, there will be multiple options, including debit cards, credit cards, direct bank transfers, PayPal, and more.
6
Start betting
After registering an account, adding funds, and claiming a bonus, it's time to start betting. Make sure to become familiar with your sportsbook and its terms and conditions before placing a bet.
7
Withdraw funds
Kentucky sports betting sites may have different withdrawal processes. Always research the options before funding an account, as it can be frustrating to win bets and be unable to withdraw funds quickly.
Reading the odds
When sports gambling becomes legal, Kentucky sportsbooks will default to American odds. These are the moneyline odds most often seen at legal U.S. sportsbooks. American odds show the favorite with a minus sign (ex. -150) and the underdog with a plus sign (ex. +125).
The odds for the favorite are listed as how much a player will have to wager to win $100. Conversely, the odds on the underdog are listed to show how much a player will win from a $100 wager.
For example, a $150 wager on a -150 favorite will pay $100 plus the original bet. Meanwhile, a $100 wager on a +125 underdog will pay $125 on top of the initial wager.
If you prefer to view odds as decimals or fractions, visit our odds converter. There, you can see odds displayed as American, decimal, and fractional odds.
What you can't bet on in Kentucky
It is not currently legal to bet on sports in Kentucky. When that changes, most of the popular professional sports leagues will be available for betting. Sportsbook betting menus are different in all states based on what regulators approve.
Politics
Kentucky will not sanction betting on politics. No state allows regulated sportsbooks to offer this bet type, and Kentucky betting sites will be no different.
esports
Esports betting is growing in popularity in the U.S. but is only available in a few jurisdictions. Kentucky sportsbooks may or may not offer esports betting markets
Entertainment awards ceremonies
Kentucky bettors may have the opportunity to wager on events like the Oscars or Emmys.
What about Kentucky college sports?
Most states allow betting on college sports. However, some states place restrictions on in-state college betting. There's no indication of whether or not Kentucky will permit betting on college sports.
Home team advantage: Kentucky sports
Kentucky does not have any major professional sports teams. However, the Bluegrass State is home to two of the most popular teams in college basketball. The University of Louisville and the University of Kentucky have been perennial contenders for years. Both colleges have formidable football and baseball teams as well.
Fans of professional sports teams can make relatively short drives to Ohio, Indiana, and Tennessee. Superfans can hop in an airplane to see games in Chicago, IL, or St. Louis, MO.
Regardless of college or pro fandom, sports bettors should research all sports before placing any wagers with Kentucky sports betting sites. Check out our how to bet guides to get started.
Other types of gambling
Horse racing is the most prominent form of gambling in Kentucky — the home of horse racing in the U.S.
There are no casinos in Kentucky, but gamblers can visit six venues to play historical horse racing machines. Those who enjoy games of chance can also play the state lottery.
Casino
Kentucky may not have any commercial or tribal casinos, but historical horse racing games in select venues offer a slot machine-like experience to gamblers craving a casino atmosphere. Those looking for the real thing can visit casinos in nearby states, such as Indiana and Ohio.
Poker
Neither live nor online poker is legal in Kentucky. Poker players can head to Indiana and Ohio to play live poker games in a casino.
Horse racing
Kentucky is home to "The Run for the Roses." The Kentucky Derby, the longest-running sporting event in the nation, has been wowing spectators since 1875. However, the wait continues for Kentuckians before they can legally access the best Kentucky Derby betting sites.
There are five tracks located throughout the state: Churchill Downs (Louisville), Keeneland Race Course (Lexington), Turfway Park (Florence), Kentucky Downs (Franklin), and Ellis Park (Henderson).
While gamblers cannot place legal horse racing bets at the best horse racing betting sites, they can wager on horse races live at the track or online with TwinSpires or TVG.
Daily fantasy sports
Daily fantasy sports (DFS) platforms operate in a gray market in Kentucky. Neither legalized nor banned, big names like DraftKings and FanDuel offer DFS contests in the Bluegrass State without issue.
Responsible gaming in Kentucky
Kentucky and its gambling operators offer resources for those who may be dealing with gambling addiction.
The Kentucky Council On Problem Gambling (KYCPG) offers a 24/7 hotline with trained counselors for anyone concerned about their gambling habit. In-person events are also held to discuss potential issues.
KYCPG offers prevention tips such as setting spending limits, creating cooling-off periods, and more.
Visit the Kentucky Council on Problem Gambling
Legal U.S. sports betting markets
The list of U.S. jurisdictions with some form of legal sports betting continues to grow. Kentucky will join the following regions when it puts legal event wagering measures in place:
Upcoming legal U.S. sports betting launches
On Nov. 23, 2022, Maryland officially launched legal online sports betting. Seven Maryland betting sites are now live.
Ohio sportsbooks began accepting online and retail wagers on Jan. 1, 2023.
In-person sports betting will commence in January in Massachusetts. MA sports betting will also involve online wagering sometime in March 2023.
Sportsbooks to avoid in Kentucky
See all blacklisted sportsbooks
Sports betting is illegal in Kentucky. While it can be tempting to register with an offshore website, we strongly advise against this. Offshore sportsbooks are unregulated in Kentucky, meaning your bankroll is always at risk. Wait for legal Kentucky betting sites to arrive and avoid these operators at all costs:

Allegations of withdrawal issues
No license information available on site
Poor customer service

Multiple reports of slow payments
Allegations of non-payments
Risk of account closure simply for winning bets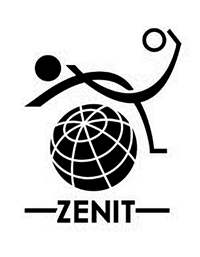 Reports of confiscated winnings
Slow customer support response times
See all blacklisted sportsbooks
Kentucky sports betting FAQs
Yes. It is legal to bet on horse racing and historical horse racing in Kentucky. Gamblers can also play the Kentucky Lottery.
The minimum age to bet on horses and lottery in Kentucky is 18. The age increases to 21 for historical horse racing.
No. Kentucky sports betting has not been legalized. The most recent effort fell short in April 2022.
There is no way to legally bet on sports in Kentucky in 2023 as there are no legal Kentucky sportsbooks.
No, you cannot bet on sports online in Kentucky. Websites claiming to be legal Kentucky sports betting sites should be avoided.
None. Sports betting apps are not legal in Kentucky. Any sports betting app or website claiming to be legal and regulated in KY should not be trusted.
Legislation to legalize Kentucky sports betting could be approved in 2023, but 2024 is more likely.
Yes, you may use DraftKings in Kentucky — but not for sports betting. Kentuckians are limited to DFS contests when using DraftKings.
You won't be able to bet on sports in Kentucky anywhere until the state legalizes sports wagering. When legalized, bettors may be able to confirm picks online or at a racetrack.
When sports betting is legalized, gamblers may be able to wager on Kentucky-based teams like the University of Louisville and University of Kentucky,
No. When legalized, any individual physically located in Kentucky will be able to bet on sports online.
Yes, you can bet on the Kentucky Derby in Kentucky. You may place wagers online with TwinSpires or TVG.
Pages related to this topic

Jeff has been reviewing sportsbooks and covering North American sports betting full-time since 2021. The former NHL prospects writer has crafted over 100 reviews and guides for the Covers community and has been sweating his own picks for over a decade.