Best March Madness Betting Sites 2023

Last Updated Jan 27, 2023, 4:19 PM ET
March Madness betting sites for 2023 continue to offer NCAAB wagering opportunities ahead of the tournament's start date. Access up-to-date college basketball betting odds, the best promos, bonuses, unbiased reviews, and betting tips from top sportsbooks.
Gambling problem? Call 1-800-GAMBLER
Best March Madness sportsbooks
Latest March Madness odds
One of the most popular ways to bet on March Madness is simply picking which team will win it all. The "One Shining Moment" for March Madness 2022 belonged to the Kansas Jayhawks, which cut down the nets to close out the men's college basketball betting season.
Recent NCAA men's basketball national champions
Fan and school allegiances run high, which is why big money is bet on their team to win the national title. Betting on the odds to win March Madness remains one of the most popular markets that get bet into 365 days a year. Keep in mind, however, that not many teams outside of a No. 3 seed have won the national championship.
2022: Kansas
2021: Baylor (+500)
2020: No tournament
2019: Virginia (+675)
2018: Villanova (+570)
2017: North Carolina (+535)
2016: Villanova (+1,500)
2015: Duke (+1,000)
2014: Connecticut (+9,500)
2013: Louisville (+450)
2012: Kentucky (+185)
2011: Connecticut (+2,500)
2010: Duke (+650)
2009: North Carolina (+400)
Tips for choosing a March Madness betting site
Bonuses and Promotions
No bettor should leave free money on the table. Read the terms and conditions tied to special offers and sportsbook promotions to make sure that you are getting the most out of your college basketball betting experience.
Key Features
Look for sportsbooks that go the distance with a robust lineup of features, not a one-and-done scenario. Today's beginner or experienced bettors want mobile apps, live betting, and statistical breakdowns, among the preferred details.
Security and Trust
In the grand scheme of things, a busted bracket is not the worst thing that can happen to you during the tournament. Eliminate unnecessary risk by registering with sportsbooks that hold a valid license for the jurisdiction from the appropriate regulators.
Banking and Payout Speed
Securing your winnings in a timely fashion is important. Stick to sportsbooks which offer quick payout and processing times. The regulated operators listed here offer several of the top sportsbook deposit and withdrawal methods.
Customer Support
Customer service agents can't help you to predict upsets, but they can prevent you from getting upset about your sportsbook registration. Top March Madness betting sites typically offer 24/7 customer service, detailed FAQs, and contact channels via email and/or social media.
Full court press: Where to bet on March Madness in 2023
The proliferation of new legal sports betting markets, available online and in retail locations, make it easier than ever to start betting on March Madness. The best sports betting sites listed within this guide offers online sports betting on the 68-team postseason tournament, along with complete coverage and a variety of props and individual game betting lines. Several also serve up cash prizes for making the right picks.
The ability to place live bets is the biggest difference between wagering with an online sportsbook versus doing so at a land-based or retail outlet. Some retail sportsbooks allow players to bet live, but the odds update frequently making betting apps a necessity.
Sportsbooks also offer boosted odds and free bets. We combed through the bunch and have identified the best offers. When it comes to finding the best March Madness betting site, you'll want to explore the special promos and competitions available.
Legal March Madness betting 2023
More than 30 U.S. states, plus DC, have rolled out legal sports betting via mobile, online, and retail (in-person) options. Meanwhile, several states enacted legislation in 2023 to permit online betting on in-state college teams.
It has never been easier to lay down action on the Big Dance in these states:
In Canada, Ontario leads the way on the regulated legal market front. The first of its kind iGaming market launched on April 4, 2022. Plenty of time to lock in futures bets for this year's tourney.
March Madness tips and trends: choose a betting starting lineup
One of the biggest annual sports events in the United States attracts millions of spectators and bettors alike. Point spreads, Over/Under totals, and moneylines are the most popular bets placed during the NCAA tournament.
Check out our how to bet on March Madness guide for a full rundown on the various types and their supported strategies. Meanwhile, here are several tourney-friendly tips to employ along with the most common bet types used for March Madness betting.
1
Early rounds and equal footing
Parity is starting to emerge as a noticeable March Madness trend. Look no further than the Loyola Ramblers. The 11th-seeded Chicago-based school made it to the 2018 Final Four, marking one of the most incredible Cinderella runs in recent history. Bettors should take advantage of this new-found parity during the early rounds of the tournament when there tend to be larger point spreads.
2
Winning propositions
The much-loved prop bets are sports' answer to coloring outside of the lines. These alternative, and often obscure wagers are not tied directly to the outcome of any game. Instead, they focus on elements of an individual game rather than the outcome. Think things like, the number of 3-pointers made in a game or the number of times a commentator mentions 'Cinderella.' Ultimately, these March Madness props are a great way to add variety to your betting portfolio.
3
Spreading the love
Most of the money bet during the tourney comes from betting the spread. The point spread takes into account the final score and accompanying margin of victory. You will likely see larger point spreads during the tournament's opening rounds. This is a result of higher-ranked teams playing a lower-ranked opponent, like No. 1 vs. No. 16. The spreads start to shrink as the competition tightens.
Hedge your bets with a diversified bracket
We're not here to cast judgment on the number of brackets you fill out but be warned that others in your office pool will chastise you for filling out too many. Regardless of the route you take, we encourage you to head to our bracket page for a printable bracket and tips from professional bettors on how to fill yours out.
Mix and match Final Four selections
Gonzaga looked like a lock on paper, but the Bulldogs won't reach the semifinals this year and they should not have been picked in more than 50% of the pools you entered. Why? Well, they got bounced before the Elite Eight. Choose different combinations for later rounds and mix up your national champion picks, too.
Don't get so upset, because there will be upsets
It is a virtual certainty that one or more heavy favorites will fall. Picking a No. 16 seed over No. 1 can happen but remember it has only happened once in tournament history. Do not make the same selections across each of the pools you enter. Going against the grain can help you make up ground against others in the pool but try to be selective.
Method to the March Madness
Going with your gut is a tried, tested, and often true form of picking a winning bracket. In the end, it is up to you as to which preferred method to roll with. Much like investing, a diversified portfolio mitigates your exposure to risk. Going down that road leaves you with a good chance to win at least one of your pools this year.
If the mundane office or group chat pool is not cutting it, consider entering a free March Madness bracket contest. The subsequent bragging rights and big money prizes could be all yours.
Betting sites to avoid during March Madness
See all blacklisted sportsbooks
Despite the increase in legal betting markets stateside, there are bettors who still leverage offshore sportsbooks for their respective wagers. We strongly advise prospective players to avoid these illegal offshore sites at all costs. There is little to no recourse for recouping any unpaid winnings with these unregulated sportsbooks, which is why they have found their way onto our blacklist.

Allegations of withdrawal issues
No license information available on site
Poor customer service

Multiple reports of slow payments
Allegations of non-payments
Risk of account closure simply for winning bets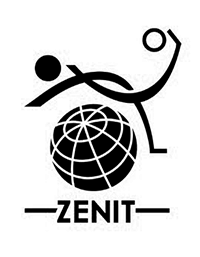 Reports of confiscated winnings
Slow customer support response times
See all blacklisted sportsbooks
Instant replay: Best March Madness betting sites
Your search for a trusted betting site for March Madness led you here. Let us quickly recap how you can cash in safely on your bets for the Big Dance.
Only wager with regulated and legal sportsbooks.
Seeding matters, but parity has leveled the playing field to a degree.
Point spreads, Over/Under totals, and moneylines are the most popular bets placed during the tournament.
Sports betting is now legal in 30-plus states, meaning there is no shortage of places to bet. Follow along as we track states with legal sports betting.
Fill out as many brackets as you would like but remember to diversify your Final Four and national champion picks.
Quick facts: March Madness
| | |
| --- | --- |
| March Madness start date | March 14, 2023 |
| Final Four location | NRG Stadium in Houston, Texas |
| Best March Madness sign-up offer | Up to $1,250 on Caesars Promo Code: COVERSBONUSFULL |
| Available bet types | Moneyline, Parlays, Over/Under, Props, Point Spread, Futures |
| 2023 NCAAB betting favorite | Houston Cougars |
| Mobile apps | iOS and Android |
| States with legal betting | 33 (+DC) |
| Legal March Madness betting age | 21+ |
March Madness betting sites FAQs
Yes, if you are of legal gambling age. Most states require that you be 21 or older.
According to a report from the American Gaming Association (AGA), an estimated 47 million people bet a combined $8.5 billion on the 2019 annual men's college basketball tournament.
Yes, our list of the best March Madness betting sites has been prioritized to accommodate mobile betting.
Pages related to this topic

Senior Sports Betting Editor
Mike has been researching and reviewing products for more than a decade. The former travel and entertainment publisher is all in on sports betting. When he's not sweating picks or supporting Covers' betting experts in making smarter sports bettors, you can find him by the BBQ, perfecting his cross-hatch marks.