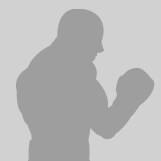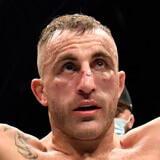 UFC fight schedule
| Date | Time | Event | Location | Main Event Odds |
| --- | --- | --- | --- | --- |
| Feb 11 | 10:00 PM ET | UFC 284: Makhachev vs. Volkanovski 2023 | RAC Arena, Perth, AUS | -350    +275 |
| Feb 18 | 7:00 PM ET | UFC Fight Night: Vera vs. Sandhagen 2023 | UFC Apex, Las Vegas, NV | - |
| Feb 25 | 7:00 PM ET | UFC Fight Night: Krylov vs. Spann 2023 | UFC Apex, Las Vegas, NV | - |
| Mar 4 | 10:00 PM ET | UFC 285: Jones vs. Gane 2023 | T-Mobile Arena, Las Vegas, NV | - |
| Mar 11 | 6:00 PM ET | UFC Fight Night: Yan vs. Dvalishvili 2023 | The Theater at Virgin Hotels, Paradise, NV | - |
| Apr 8 | 10:00 PM ET | UFC 287: Pereira vs. Adesanya 2 2023 | , , | - |
| Date | Event | Location | Main Event Odds |
| --- | --- | --- | --- |
| Feb 4, 2023 | UFC Fight Night: Lewis vs. Spivac 2023 | UFC Apex, Las Vegas, NV | - |
| Jan 21, 2023 | UFC 283: Teixeira vs. Hill 2023 | Jeunesse Arena, Rio de Janeiro, BRA | -350    +275 |
| Jan 14, 2023 | UFC Fight Night: Strickland vs. Imavov 2023 | UFC Apex, Las Vegas, NV | +100    -125 |
| Dec 17, 2022 | UFC Fight Night: Cannonier vs. Strickland 2022 | UFC Apex, Las Vegas, NV | -125    +100 |
| Dec 10, 2022 | UFC 282: Blachowicz vs. Ankalaev 2022 | T-Mobile Arena, Las Vegas, NV | +275    -350 |
| Dec 3, 2022 | UFC Fight Night: Thompson vs. Holland 2022 | Amway Center, Orlando, FL | +150    -175 |
| Nov 19, 2022 | UFC Fight Night: Nzechukwu vs. Cutelaba 2022 | UFC Apex, Las Vegas, NV | -170    +140 |
| Nov 12, 2022 | UFC 281: Adesanya vs. Pereira 2022 | Madison Square Garden, New York, NY | -200    +170 |
| Nov 5, 2022 | UFC Fight Night: Rodriguez vs. Lemos 2022 | UFC Apex, Las Vegas, NV | -225    +187 |
| Oct 29, 2022 | UFC Fight Night: Kattar vs. Allen 2022 | UFC Apex, Las Vegas, NV | +100    -125 |
UFC schedule explained
The UFC breaks down its schedule into two types of events: UFC numbered events and UFC Fight Nights.
UFC Numbered Events
Designated as UFC 200, UFC 260, and so on, these are the marquee events that are available to purchase via pay-per-view. The biggest names in the sport headline these cards and are must-see viewing for even the most casual of UFC fans. Historically, one or two numbered events are held each month.
UFC Fight Night
UFC Fight Nights fill the void between the numbered events. There is a scheduled Fight Night held nearly every Saturday of the year, where there isn't a numbered event. From time to time there will be a Fight Night scheduled on a weeknight.
Betting advice
How do you bet on UFC?
The menu for MMA betting isn't as broad as other sports on the odds board and options will depend on the magnitude of the bout — title fights tend to stir up more betting markets — but most UFC betting options include a few specific types of bets. Click here to learn about these types of bets and a breakdown of what you need to know to get the most out of your bets.