New Hampshire Sports Betting in 2023

Last Updated Jan 27, 2023, 9:53 AM ET
New Hampshire sports betting went live in December 2019. For a state with only one sportsbook operator, NH certainly punches above its weight — New Hampshire has topped $1 billion in total sports wagering handle since the end of PASPA.
Watch this space for the latest news concerning legal New Hampshire sportsbooks.
Regularly seen on:
New Hampshire's best sportsbook
New Hampshire, United States
Sports betting at a glance
Population: 1.3 million
Legal age for sports betting: 18
Online sports betting: Yes
Retail sportsbooks: Yes
Sports betting revenue: $23 million
New Hampshire sports betting updates
In 2019, New Hampshire requested proposals asking sportsbook operator applicants to classify what percentage of gross gaming revenue they would relinquish to the state.
The rate earmarked is contingent upon the number of rivals in the market. DraftKings proposed a 51-49 split in exchange for being the state's sole operator. New Hampshire accepted the deal, giving DraftKings market exclusivity.
Check out this timeline for a snapshot of New Hampshire's sports betting history:
Jan. 23, 2023: The chairman of the New Hampshire Senate's Ways and Means Committee proposes the regulation of online gambling in a model similar to mobile sports betting. New Hampshire Lottery would license, regulate, and administer the program.
Aug. 23, 2022: New Hampshire sports betting slows in July, but DraftKings generates almost $4.5 million in gross gaming revenue — a 10.5% hold.
Feb. 28, 2022: New Hampshire exceeds $1 billion in all-time sports betting handle thanks to a generous January when the state lottery reported $99.5 million in wagers.
Nov. 2, 2021: After rejecting the same proposal two years earlier, Nashua, NH voters approve retail sports betting. Nashua becomes the 21st community in New Hampshire to approve a brick-and-mortar location.
October 2021: New Hampshire bettors dishes out a record $68.1 million on sports betting during the month of September.
December 2019: Gov. Chris Sununu places the state's first legal sports bet on the New England Patriots to win the Super Bowl.
2019: The most recent expansion introduces the ability to bet on professional and college sports via retail New hampshire sportsbooks and online betting sites. DraftKings is awarded the state's only license.
2017: Gov. Sununu signs House Bill 580 in July, placing New Hampshire among only a handful of states to enact laws and explicitly allow daily fantasy sports contests. The bill set out rules for DFS sites like DraftKings and FanDuel, taxing revenues from New Hampshire players.
2014: Accommodations were made for brick-and-mortar casinos, increased bet levels for charity events, and defining poker as a game of skill. The lone bill to succeed was HB 1630 — which increased oversight for charity gambling activities.
Is sports betting legal in New Hampshire?
Yes. The New Hampshire Lottery Commission controls the state's betting enterprise. NH launched mobile sports betting via the DraftKings Sportsbook app in early 2020.
Governor Chris Sununu signed bill HB 480 into law on July 16, 2019, which ushered in the legal age of sports betting in New Hampshire.
DraftKings New Hampshire
New Hampshire launched its lone sportsbook — DraftKings — in December 2019, giving NH bettors access to the best sports betting app in the U.S. The sportsbook offers generous promos, competitive odds, and one of the best live betting sections of any legal sportsbook.
First-time users can get started by claiming DraftKings' welcome bonus — a bet $5, get $200 in free bets offer. After registration and an initial deposit, users can place a qualifying wager of $5 or more on any sports betting market. Should that bet win or lose, they'll get $200 in free bets on top of their cash winnings.
The DraftKings sportsbook app, available for iPhone and Android users, is snappy, stable, and features an intuitive layout. New Hampshire bettors can find a massive collection of betting markets and have no issue locking in their picks.
In addition to popular bet types like same-game parlays and live betting, DraftKings users can take advantage of odds boosts, a referral program, and early wins.
Granite State gamblers may be limited to just one betting platform, but they could do much worse than DraftKings. Read our complete DraftKings review to learn everything there is to know about the sportsbook.
App store rating: 4.8 (iOS); 4.6 (Android)
Sign-up bonus: Bet $5, get $200 in free bets
Payout speed: 1-5 days
Who can bet on sports in New Hampshire?
Persons 18 years of age and older are of legal sports betting age in New Hampshire. As a registered player, you can wager from anywhere within NH's borders.
Review these handy tips before placing your first Granite State sports wager.
Legal age
18 is the minimum legal age for New Hampshire sports betting.
Mobile betting
Legal online sports wagering with your mobile device is authorized. NH gaming laws include allotments for five mobile skins extended to third-party online sportsbook operators. Currently, DraftKings is the state's lone operator.
Remote registration
Remote registrations and online live betting are permitted under state law. Players can open and fund their online legal sports betting account, avoiding the hassle of registering in person.
Within state borders
NH online sports betting activity must be conducted inside of New Hampshire state lines. The NH Lottery Commission, in concert with the mobile operator, uses geolocation software to block anyone outside of the state from accessing its platform.
Retail sportsbooks
New Hampshire can offer licenses for up to 10 retail or brick-and-mortar NH sportsbooks. However, DraftKings is the first and only operator active in NH.
Taxable winnings
Since New Hampshire sports betting winnings are considered income, they are subject to income tax. Like reporting your income, you need to declare how much money you earned through legalized sports betting.
New Hampshire does not have a state income tax, but you are required to pay federal taxes. The federal gambling tax is 25%, but you can deduct losses. For winnings over $5,000, you must complete and submit a WG-2 form to the IRS.
The pros and cons of NH sports betting
NH gaming laws allow for up to five mobile operators and 10 retail outlets. However, the exclusive sports betting partnership between New Hampshire and DraftKings leaves consumers with little choice.
Mobile betting and remote registration
Up to five New Hampshire sports betting sites permitted
No state income tax
Only one authorized sportsbook partner
Neighboring states could lure NH players
How to start betting in New Hampshire
Setting up your legal online New Hampshire sports betting account is simple. For in-person wagering, you can visit one of the state's affiliated land-based sportsbooks.
1
Select a sportsbook
Currently, you are limited to one legal sports betting partner. That limitation does not diminish the importance of reading reviews and conducting your research.
2
Register online
Registration requires you to submit personal information, including your legal name, date of birth, and address. Tap the site's sign-up button to begin.
3
Claim a bonus
Competition between sportsbooks in other states is intense. Most operators tease lucrative sign-up offers to attract new users. Always read the terms and conditions before laying claim to these common types:
Deposit bonus: Most sportsbooks will match your first deposit, usually up to a specified percentage or even as a dollar-for-dollar match.
Risk-free bet: Sometimes, the stake tied to your first wager will be returned if you lose the bet. When that happens, it becomes site credits or cash.
Free bets: Players can qualify for a free bet via their cash deposit or by placing a bet on a particular betting market or game.


4
Choose your bet
The most common or frequently leveraged bet types in New Hampshire include moneylines, Over/Unders (totals), point spreads, parlays, teasers, futures, and live bets. New Hampshire's lone sports betting site, DraftKings, offers plenty of these betting opportunities.
5
Deposit
Funding an account is a required step, typically accomplished by accessing the sportsbook's banking section or cashier tab. It is common for operators to redirect you here following the sign-up process.
6
Start betting
Registering with several different online sportsbooks can help you to secure better lines and odds. The rub for New Hampshire bettors is that you are limited to one legal operator — for now.
7
Withdraw
Securing your winnings, should you win a bet, should be straightforward. The withdrawal policy for New Hampshire sportsbooks will disclose the particulars.
Odds explained
New Hampshire's sports betting sites and its retail locations use American format to display the betting odds.
The minus sign (-) identifies favorites and the number that follows tells you the outlay you'll have to make to score $100 in winnings. In this example, odds set at -170 indicates that you must gamble $170 to win $100.
You'll notice a plus sign (+) for the underdogs, which represents the amount you'll win for betting $100. In this example, +110 odds indicate a bet of $100 would net you $110 if the underdog is triumphant.
Our in-house odds converter allows you to toggle between American, fraction, and decimal odds.
NH sports betting handle
Cracks have emerged in the Granite State, where DraftKings enjoys market exclusivity: Its monthly sports betting handle fell by 30% in June 2022.
This table illustrates how much money New Hampshire rakes in yearly from sports betting:
Yearly breakdown
| | | | | |
| --- | --- | --- | --- | --- |
| Year | Total handle | Revenue | Hold percentage | Tax revenue |
| 2022 | - | - | - | - |
| 2021 | $703.9M | $48.3M | 6.2% | $19.9M |
| 2020 | $292M | $23M | 8% | $11M |
| 2019 | $360K | $44K | 12.4% | $19K |
Monthly handle
| | | | | | | | | | | | | | |
| --- | --- | --- | --- | --- | --- | --- | --- | --- | --- | --- | --- | --- | --- |
| Year | Jan | Feb | Mar | Apr | May | Jun | Jul | Aug | Sep | Oct | Nov | Dec | Total |
| 2022 | $99.5M | $70.8M | $78.8M | $73.1M | $76.1M | $53.5M | $42.6M | $43.3M | $78.2M | $91.3M | - | - | $707.4M |
| 2021 | $59.8M | $51M | $55M | $46.7M | $42.3M | $39.2M | $36.7M | $36.3M | $68.1M | $98.1M | $83.1M | $86.4m | $703.9M |
| 2020 | $16M | $22M | $8.7M | $3.7M | $7M | $8M | $11.6M | $27.5M | $41M | $47M | $46.5M | $51.6M | $292M |
| 2019 | N/A | N/A | N/A | N/A | N/A | N/A | N/A | N/A | N/A | N/A | N/A | $360K | $360K |
What you can't bet on in New Hampshire
New Hampshire sportsbooks can post odds on conventional sports and even off-field sports-related events like the NFL Draft.
Here's a closer look at what is off the table for NH bettors:
Politics
New Hampshire sportsbooks do not allow customers to legally wager on U.S. elections or any other political event.
esports
New Hampshire's gaming law doesn't spell out provisions either for or against betting on esports.
Awards
NH law doesn't provide any stipulations for or against wagering on non-sports events. Legal NH sportsbooks will not post odds for events like the Academy Awards.
What about college sports?
There's no betting on in-state collegiate games at New Hampshire sports betting sites. However, you can bet freely on out-of-state college teams.
Legal sportsbooks in New Hampshire
NH sports betting may take place legally offline (retail) or online through a mobile app or desktop. In NH, wagers can be placed in person at DraftKings New Hampshire sportsbooks located within designated casinos.
New Hampshire's online and mobile sportsbooks
| Online sportsbook | Mobile app | Odds provider | Online casino | Retail partner |
| --- | --- | --- | --- | --- |
| DraftKings | Yes | SBTech | No | The Brook, Filotimo Casino |
Land-based NH sportsbooks
| Sportsbook | Venue | Address | Phone number | Odds provider |
| --- | --- | --- | --- | --- |
| DraftKings Sportsbook | The Brook | 319 New Zealand Road, Seabrook, NH 03874 | (603) 474-3065 | SBTech |
| DraftKings Sportsbook | Filotimo Casino and Restaurant | 1279 South Willow Street, Manchester, NH 03103 | (603) 668-6591 | SBTtech |
| DraftKings Sportsbook | Filotimo Casino and Restaurant | 887b Central Ave, Dover, NH 03820 | (603) 742-9632 | SBTtech |
Latest New Hampshire betting news
Home team advantage: NH sports
Backing your favorite or hometown team is tempting but can be potentially damaging to your betting bankroll. Investing or betting with emotion leaves you vulnerable to statistical analysis and trends.
Keep up-to-date on the basics of sports betting through our how to guides.
Other types of gambling
New Hampshire gaming laws are somewhat convoluted. Gambling establishments called casinos are glorified sports bars with dedicated areas for poker and other table games.
The state's rather large charitable gaming scene is where the grey area comes into play. In those instances, players can partake in poker and several table games at the various charitable casinos across NH. However, gaming slot machines are prohibited from operating in these locations. Its residents are forbidden from playing any online casino games or poker online.
Casino
Online casinos are prohibited in New Hampshire. It is unclear whether DraftKings would also gain exclusivity in this domain or if each casino operator could partner with other venues.
Poker
The state's charitable gaming law comes into play for poker. NH legalized poker in 1977 but requires a portion of all proceeds goes to charity. There are 12 poker rooms found in New Hampshire.
Horse racing
Betting on horse racing is legal in New Hampshire, but the closure of multiple tracks has sunk its live racing industry. Players can wager on out-of-state and international races with TVG, TwinSpires, and more of the best horse racing betting sites.
Daily fantasy sports
New Hampshire is one of only a few states to explicitly legalize DFS games. Bill HB 580 was passed in 2017 and permits NH residents to partake in fantasy competitions and the state to tax the operators. DraftKings and FanDuel easily have the most active players and offer significantly larger DFS prize pools.
Quick facts: New Hampshire sports betting
Keep an eye on our New Hampshire sports betting quick facts table for a NH market recap:
| | |
| --- | --- |
| Launch date | December, 2019 |
| Legal age for betting | 21 |
| Online sports betting | Yes ✅ |
| Number of betting licenses | 5 |
| Number of betting sites | 1 |
| Remote registration | Yes ✅ |
| Retail sportsbooks | Yes ✅ |
| Online casino sites | No ❌ |
| Online poker | Yes ✅ |
| Retail casinos | Yes ✅ |
| Betting on college sports | Yes ✅ (out of state games only) |
| Betting on esports | No ❌ |
| State population | 1.3 million |
| Total handle (2021) | $703.9 million |
| Tax rate | 6.75% |
| State regulator | New Hampshire Lottery Commission |
Legal U.S. sports betting markets
In addition to New Hampshire, these U.S. jurisdictions have implemented legal sports betting:
Upcoming legal U.S. sports betting launches
Maryland launched online wagering on Nov. 23, 2022. Seven Maryland sports betting sites went live on day one.
Buckeye State bettors rang in the new year on Jan. 1, 2023, with legal sports wagering. The launch of Ohio sports betting included online sportsbooks and retail betting facilities.
Massachusetts has legalized online sports betting, but sportsbooks in the state have not begun accepting wagers — yet. MA sports betting will begin in January, with brick-and-mortar sportsbooks accepting in-person wagers. Online sportsbooks should follow in March 2023.
Potential legal U.S. sports betting markets
While many locations have created their legal sports betting markets, there are still states moving toward legal sports betting that haven't. What follows is the grouping of states which may potentially provide legal sports gambling soon:
New Hampshire sports betting conclusion
Despite being the 10th-least populous state and only offering one mobile sports betting option in DraftKings, New Hampshire sports betting has impressively generated over $1 billion in sports wagering handle since PASPA was repealed in 2018. But that also means bettors in the Granite State are hungry for more, an issue that seems far from being remedied with the New Hampshire Lottery Commission controlling all betting operations in the state.
The makings are all there for a competitive market — no state income tax, remote registration, and licenses for up to 10 retail locations. So long as more online and mobile sportsbooks are permitted to enter the fold, New Hampshire's sports betting future looks bright.
Sportsbooks to avoid in New Hampshire
See all blacklisted sportsbooks
Based on our own testing in addition to feedback from our Covers community, we advise you to avoid any and all offshore betting sites. There is no recourse for New Hampshire bettors in the event of a dispute with one of these websites. Stick with a legal, regulated New Hampshire sports betting.

Allegations of withdrawal issues
No license information available on site
Poor customer service

Multiple reports of slow payments
Allegations of non-payments
Risk of account closure simply for winning bets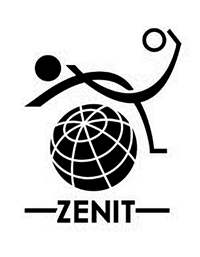 Reports of confiscated winnings
Slow customer support response times
See all blacklisted sportsbooks
New Hampshire sports betting FAQs
Yes, you can use the DraftKings Sportsbook app or visit one of the two DraftKings Sportsbook retail locations. They are the state's lone authorized legal sports betting operator.
Anyone 18 years of age and older can legally wager on sports in New Hampshire.
The New Hampshire Lottery Commission oversees sports betting. The state lottery is the only other legal form of gambling in New Hampshire.
You can place a wager anywhere within NH state borders. New Hampshire residency is not required, but you must be physically located within the state. Geolocation technology is used to verify your location.
Yes, but only through the DraftKings mobile app.
No, FanDuel is not authorized to operate in New Hampshire. DraftKings gained NH market exclusivity after the state accepted their proposed 51-49 revenue split.
The New Hampshire Lottery regulates sports betting, and the law permits the lottery to have its own sports betting games. There are no NH casinos, but sports bars and lounges can be established within existing businesses.
Yes, but you cannot wager on in-state New Hampshire collegiate teams.
Nobody else, at this time. The New Hampshire law permits up to five mobile operators and 10 retail locations. The state issued a sports betting Request for Proposal and got responses from 13 potential operators. DraftKings has a monopoly on mobile and retail sports betting through its agreement with NH.
Pages related to this topic

Joshua Howe is a sports betting editor at Covers, helping make smarter sports bettors since 2021. The experienced writer and editor has reviewed over 20 sportsbooks and has been placing his own wagers for three years and counting. He prefers FanDuel for its sleek app design and variety of NBA markets.