How we rate sportsbooks in Nunavut
Bonuses and Promotions
We take a close look at the various promotions and bonuses designed to enhance engagement. It is recommended to review the terms and conditions before claiming one of them.
Banking and Payout Speed
For each review, we test the banking system, available methods for Canadians and the withdrawal speed. Securing your funds in a timely manner is strongly encouraged.
Key Features
Options including live betting and early cash out, have become widely available and can be beneficial as well as entertaining.
Security and Trust
We endorse and recommend sportsbooks that have the appropriate licences and a good track record.
Customer Support
Having your questions answered and issues resolved quickly should be the standard, and we endorse betting sites that accommodate such requests.
The legal situation in Nunavut
Residents aged 19 years of age are legally allowed to wager on sports in Nunavut. The legal grey area for online sports betting pertains to unlicensed sportsbooks. However, the reputable offshore sportsbooks hold a valid licence from an international jurisdiction, making the law unenforceable.
Online sports betting is completely legal. Bettors in Nunavut can access premium online sportsbooks without ruffling the feathers of the Canada Revenue Agency.
Nunavut's sports betting lottery
Sports betting and gaming activities in Nunavut are overseen by the Western Canada Lottery Corporation (WCLC). The service familiar to local bettors is known as Sport Select, and the featured product Pro-Line, can be accessed online or at retailers throughout the region.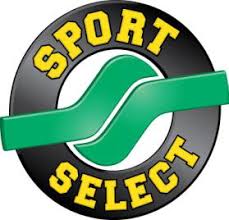 The Pro-Line betting product can check the right boxes for new bettors, but they'll soon get frustrated by its significant limitations. Chief among those limitations is the inability to place a single-game wager. Instead, players must make at least three and up to six selections. The offering here is generally limited to the main leagues for the popular sports.
This is where online sportsbooks more than help to fill the void. Bettors on these platforms gain access to far better odds, single-game bets, bonuses, and promotions, as well as dedicated customer service channels.
Sports teams in Nunavut
If Nunavut were a country, it would be the 15th largest country in the world. However, extreme weather, difficult terrain, and its tiny population are all contributing factors as to why Nunavut does not have a local professional sports franchise. It does, however, have a homegrown connection to hockey. Former first-round pick Jordin Tootoo grew up in Rankin Inlet.
With hockey dominating the local scene, it's not uncommon for fans to place bets and express their fandom for western Canadian franchises. The NFL and CFL also count Nunavut residents as fans of their respective leagues. All of our betting site reviews can help you pick the top sportsbooks, each backed by the Covers BetSmart System™.
Horse racing in Nunavut
Horse racing, while legal in Nunavut, is not represented in the Canadian territory. There aren't any permanent tracks or regular horse racing events within Nunavut at this time.
This leaves residents only one option and that is to bet on horse racing online. Thanks to the popularity of the sport on an international scale, most top sportsbooks cover horse racing.
Responsible gaming in Nunavut
The Government of Nunavut promotes safe and responsible betting. They have provided resources, including a toll-free number, for residents in need of support.
Provincial betting guides
With more than 25 years of excellence within the sports betting industry, Covers continues to provide Canadians with independent sportsbook reviews.
Whether you are looking for the best NFL sportsbook or the best site for live NHL betting, Covers has vetted the best places to bet online in Nunavut. Canada is a big place, but we've gone local and assembled a list of the best online sports betting sites near you.
Nunavut sports betting FAQs
What is the legal age for sports betting in Nunavut?
19 is the legal age for sports betting in Nunavut.
Do I need to pay taxes on sports betting winnings in Nunavut?
No, you don't have to pay taxes on sports betting winnings in Nunavut.
Is there mobile sports betting in Nunavut?
Yes. The online sportsbooks featured in our guide are all available via mobile.
Are there retail sportsbooks in Nunavut?
No, there aren't any retail sportsbooks in the Canadian territory.