Alberta Sports Betting in 2023

Last Updated Jan 31, 2023, 1:58 PM ET
On Sept. 1, 2021, Alberta became the 8th Canadian province to offer single-game sports betting. The move coincided with the launch of online sports betting on Play Alberta, the province's only online gambling platform.
Should Alberta Gaming, Liquor, and Cannabis (AGLC) decide to welcome third-party platforms into the fold, it could give new meaning to the Battle of Alberta. With over 4 million residents, Alberta would be a highly desirable market for heavy hitters like DraftKings, FanDuel, and others.
Follow this guide for the latest news and updates on sports betting in Alberta.
Canada's best sportsbooks in 2023
Affiliate Disclosure: Covers may receive advertising commissions for visits to a sportsbook or casino betting site.
19+ Gambling can be addictive, please play responsibly
Alberta, Canada
Sports betting at a glance
Population: 4.4 million
Legal age for sports betting: 18
Online sports betting: Yes
Retail sportsbooks: No
Sports betting revenue: $108 million
How we rate Alberta's sportsbooks
Learn how we rate sportsbooks
Bonuses and Promotions
Larger rewards and offers do not always translate to a better betting experience.
Banking and Payout Speed
Our team only recommends sportsbooks that process withdrawals and deposits quickly and efficiently.
Key Features
We look for sportsbooks that offer live streaming, early cash out and in-play wagering in their overall betting interface.
Security and Trust
We value regulatory transparency and accountability with regard to licences and security features.
Customer Support
Clear, concise, and quick communication with real representatives should be standard at most betting sites.
Learn how we rate sportsbooks
How to start betting in Alberta
Alberta sports betting now includes AGLC-regulated online and single-event wagers with the Play Alberta. Still, top offshore sportsbooks offer superior betting lines, bigger sign-up bonuses, and a better overall experience for Albertans.
1
Select a sportsbook
Alberta sports bettors need to do their due diligence when choosing a sportsbook. This means reading reviews, testing out customer service, and identifying the book that makes it easiest to deposit and withdraw funds. Of course, tracking down the best betting lines is a must as well.
2
Register online
Albertans can choose to register with a local product, Play Alberta, or one of several reputable offshore sportsbooks. Expect to enter some personal information, confirm your identity, and claim any bonuses offered.
3
Claim a bonus
As mentioned, most sportsbooks offer enticing sign-up bonuses to convince bettors to try their platforms. Play Alberta offers a small deposit bonus, but this pales in comparison to some of the more established sportsbooks operating in the province. These websites provide larger risk-free bets, deposit matches, and no-deposit bonuses.
4
Deposit funds
Bettors can quickly add funds to a Play Alberta account with a credit or debit card. Offshore sportsbooks offer a much more comprehensive list of deposit methods such as Interac e-Transfers, bank transfers, ecoPayz, and more.
5
Choose your bet types
All of the popular bet types are available in Alberta. Users placing wagers with Play Alberta can expect to choose from a selection of bets that include the point spread, moneyline, Over/Unders (totals), and player props.
6
Start betting
Once you've identified the sportsbook that best meets your legal sports betting needs, it'll be time to start betting. Remember, nothing is stopping you from line shopping and registering with multiple sportsbooks in Alberta. So take advantage of those sign-up bonuses and lock in the most favourable betting lines available.
For beginner bettors, our how to bet guides are a great place to start.
7
Withdraw funds
When looking to access your winnings, be sure to read the relevant terms and conditions. In all likelihood, Alberta sports bettors will have to wait up to five days to see their bankroll show up in their bank account. Choose the sportsbook that allows you to use your preferred withdrawal method to ensure easy access to funds.
Reading the odds
Decimal odds are the most commonly used way to display odds in Alberta. When odds are shown as decimals, bettors can quickly calculate their potential winnings by multiplying their wager by the odds given. For example, a bettor looking to place $50 on the Oilers (1.50 odds) to beat the Canucks (2.55) can conclude that this bet would result in a total win of $75 ($50 x 1.50) — and $25 in profit ($75 - the original $50 bet).
It's easy to identify favourites and underdogs when using decimal odds. As favourites are more likely to win, they will be accompanied by a smaller number. In the above example, you can see that the Oilers (1.50) are favoured to beat the Canucks (2.55).
Play Alberta uses decimal odds as the default option to display odds in Alberta. Check out our odds converter to toggle between the three main types of betting odds — American, decimal, and fractional odds.
Is sports betting legal in Alberta?
Yes, it is legal to bet on sports in Alberta. Online single-game wagers can be submitted on PlayAlberta.ca. Alternatively, Albertans can place in-person bets at a participating retail location via Sport Select, a Western Canada Lottery Corporation (WCLC) product.
As of Nov. 1, 2021, single-game betting is available both online and in person.
Alberta sports betting updates
Sept. 1, 2021, marked the birth of both online and single-game betting in Alberta. Bill C-218, the Safe and Regulated Sports Betting Act, allowed the province to move forward with this expanded roster of gaming options in Wild Rose Country.
Here's a look back at how Alberta came to offer single-event sports wagering:
Dec. 9, 2022: Alberta Gaming, Liquor and Cannabis (AGLC) reinstates UFC betting in Alberta. With the ban lifted, customers can engage with UFC betting markets on Play Alberta.
Dec. 2, 2022: Following Ontario's lead, Alberta bans wagering on UFC events, citing integrity concerns. Wagers placed via Play Alberta have been voided, and the funds returned to the player.
Sept. 26, 2022: It appears Alberta regulators' plan to get retail sportsbooks running by the end of 2022 is falling behind schedule. The Alberta Gaming, Liquor and Cannabis Commission (AGLC) has yet to announce which two private operators it will permit to run sports betting across the province.
March 4, 2022: Edmonton Oilers superstar Connor McDavid becomes BetMGM's newest brand ambassador.
Feb. 17, 2022: A number of major sportsbooks (including BetMGM, Caesars, DraftKings, and FanDuel) show interest in the AGLC's request for proposals (RFP), which was submitted in December 2021. The agency extends the window for possible bidders by another two weeks.
Feb. 11, 2022: PointsBet Canada expresses interest in entering the Alberta sports betting market.
Jan. 10, 2022: AGLC introduces virtual sign-up for its Self-Exclusion program, allowing problem gamblers to voluntarily ban themselves from Play Alberta for six months, one year, two years, or three years.
Dec. 10, 2021: AGLC begins accepting applications from vendors interested in entering the Alberta sports betting market. The crown corporation is looking for two operators to offer legal sports betting in the province's casinos and work with Alberta's professional sports teams in 2022.
Dec. 9, 2021: AGLC is believed to be honing in on a limited-operator model. Provincial regulations could call for as few as two sports betting operators in Alberta.
Nov. 1, 2021: Sport Select begins offering single-game wagers and futures betting. Albertans can now confirm single-event picks at a WCLC authorized retailer.
Sep. 1, 2021: AGLC announces that sports betting is live on Play Alberta. Single-game wagers are available on the province's first-ever regulated online sportsbook.
Aug. 12, 2021: The official launch date, Aug. 27, 2021, of single-game sports betting in Canada is announced. Minister of Justice and Attorney General, David Lametti, makes the announcement from Niagara Falls, ON.
Aug. 3, 2021: ALGC announces that single-game sports will be available "later in 2021" on Play Alberta.
June 29, 2021: Bill C-218 receives royal assent from Chief Justice of Canada, Richard Wagner. Single-game sports betting is legal in Canada.
June 22, 2021: Bill C-218 receives overwhelming approval from the Senate. To become law, C-218 needs royal assent.
Feb. 25, 2020: Bill C-218, a private member's bill, is introduced. The proposed legislation aims to amend the Criminal Code and legalize single-game sports betting in Canada.
April 22, 2021: Bill C-218 glides through the House of Commons with all-party support.
Oct. 1, 2020: Alberta Gaming, Liquor, and Cannabis (AGLC) unveils PlayAlberta.ca, the province's first and only regulated gambling website.
Who can bet on sports in Alberta?
Legal online sports betting is for those who are 18+ and residents of Alberta. Wagers can be placed online with a mobile phone or computer or in person at any retailer that takes Sport Select bets.
Consider the following before placing your first bet in AB:
Legal age
Alberta sports gambling is open to adults 18 and older, though some offshore sportsbooks set the minimum age requirement at 19 years of age.
Mobile betting
Alberta sports bettors looking to bet on the go can confirm their picks from anywhere in the province on the Play Alberta website. Play Alberta has yet to launch a mobile app, but plenty of offshore sportsbooks offer dedicated apps to gamblers in Alberta. Unfortunately, Albertans don't have access to some of the biggest names in the industry like FanDuel Ontario, DraftKings, BetRivers Ontario, and others.
Remote registration
Alberta residents can complete the sign-up process from anywhere in or outside of Alberta.
Within provincial borders
When betting with Play Alberta, users will be required to enable location services to confirm they are in the province. As each Canadian province has established its own sports betting regulations, AGLC is permitted to offer its online product only to those physically present in Alberta.
Notably, users can complete the registration process and make deposits from outside Alberta.
Retail sportsbooks
While many of Alberta's casinos could house retail sportsbooks in the future, no such facilities exist at present. Bettors must submit all in-person sports wagers at a WCLC retailer in Alberta.
Taxable winnings
Albertans, like all other Canadians, do not pay tax on gambling winnings.
Latest Alberta betting news
The pros and cons of AB sports betting
Alberta acted quickly by rolling out a new online product just five days after The Safe and Regulated Sports Betting Act (Bill C-218) came into effect nationwide.
Unfortunately, the initial reviews of Play Alberta's sports betting section are less than inspiring, meaning most Albertans will continue to take their business offshore.
Alberta sports betting
Single-game betting is live
Online betting has finally arrived
Tax-free winnings
Lackluster AGLC online product
No retail sportsbooks
Play Alberta is for Alberta residents only
What else can you bet on in Alberta?
While Play Alberta covers most major sports, bettors will have to look elsewhere for a full library of coverage. Luckily, there's no shortage of alternatives for Albertans.
Awards ceremonies
Bettors looking to wager on the Oscars or Academy Awards on Play Alberta will be out of luck. Fortunately, this type of novelty bet is prevalent on most offshore sportsbooks.
Politics
Play Alberta does not offer betting lines for elections or any other political event. Interested Albertans can bet on politics with offshore sportsbooks, however.
esports
esports betting is offered by most of the top offshore sportsbooks operating in Alberta. Play Alberta has yet to include esports in its betting library.
What about Alberta university sports?
U Sports doesn't generate the same sports betting interest as its NCAA counterpart. You'll be hard-pressed to find consistent betting opportunities to wager on Golden Bears football or Dinos basketball.
Home team advantage: Alberta sports
Chippy and intense are just two adjectives used to describe the Battle of Alberta. The decades-long rivalry between the Edmonton Oilers and Calgary Flames is circled in red on the NHL calendar.
Other types of gambling
Alberta Gaming, Liquor, and Cannabis (AGLC) regulates all forms of gambling (excluding pari-mutuel horse race betting) in Alberta. There are more than two dozen land-based casinos and gaming facilities in the province, while Play Alberta serves as AGLC's online gambling platform.
Casino
AGLC oversees Alberta's online and brick-and-mortar casino operations. Play Alberta is the only government-regulated online gambling website in the province. Here, gamblers can play table games like three card stud, roulette, blackjack, and five-play draw poker, and indulge in over 50 slot games.
Poker
Poker rooms and online poker are legal in Alberta. With many casinos temporarily closing poker rooms due to COVID-19, players have deferred to offshore poker sites to get their poker fix. Play Alberta does not offer online poker.
Horse racing
The Calgary Stampede is not the only event within the province to feature horses. Century Mile Racetrack and Casino (Edmonton) and Century Downs (Calgary) are two of the most popular venues for horse racing in Alberta. Both tracks offer live horse racing and are attached to casinos. The following venues also play host to various horse racing events in Alberta: Evergreen Park (Grande Prairie), Millarville Racing (Millarville), Rocky Mountain Turf Club (Lethbridge).
WCLC and its Sport Select product offer in-person betting on horse racing in Alberta. Additionally, horse racing bets in Alberta can be placed through any of the sportsbooks mentioned earlier in the guide.
Daily fantasy sports
Daily fantasy sports (DFS) are legal in AB. Alberta bettors have competed in DFS contests for years on well-known platforms DraftKings and FanDuel.
Responsible gaming in Alberta
AGLC provides policies, regulations, program tools, and resources that educate and inform Albertans on responsible gambling. The agency operates 'GameSense,' an online portal designed to provide recommendations to bettors and resources for how to gamble responsibly.
Visit GameSense
Provincial betting guides
With more than 25 years of excellence within the sports betting industry, Covers continues to provide Canadians with independent sportsbook reviews. Whether you are looking for the best NFL sportsbook or the best site for live NHL betting, Covers has vetted the best places to bet online in Alberta. Canada is a big place, but we've gone local and assembled a list of the best online sports betting sites near you.
Sportsbooks to avoid in Alberta
See all blacklisted sportsbooks
The following online sportsbooks should be avoided due to their questionable tactics and failure to provide adequate services.

Allegations of withdrawal issues
No license information available on site
Poor customer service

Multiple reports of slow payments
Allegations of non-payments
Risk of account closure simply for winning bets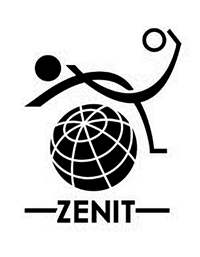 Reports of confiscated winnings
Slow customer support response times
See all blacklisted sportsbooks
Alberta sports betting FAQs
Yes, sports betting is legal in Alberta. Alberta Gaming, Liquor, and Cannabis (AGLC) regulates all local sports betting in the province. Many excellent offshore websites operate legally in Alberta as well.
Alberta bettors can gamble on sports online or at a Western Canada Lottery Corporation (WCLC) retail outlet.
Single-game betting is now available via Play Alberta, a local online product. Sports bettors can place moneyline bets, point spread bets, Over/Unders (total), parlays, and more. All of these bets (and more) can be found on legal offshore websites operating in AB.
Like other Canadian markets, Alberta online sports betting is monopolized. The AGLC's Play Alberta is the only online product serving local bettors. Luckily, it is perfectly legal for Albertans to register and bet with all of the best offshore sportsbooks.
Yes, online betting was introduced on Play Alberta on Sep. 1, 2021. As long as you're physically located in AB, you can use this betting platform. Many offshore online sportsbooks are available in Alberta as well.
No. All physical bets must be placed with Sports Select at a WCLC retailer, such as a convenience store.
Sports bettors in Alberta must be 18 years of age or older.
Yes, bet365 is legal and among the top sportsbooks operating in Alberta.
No, but you must be physically present in Alberta to bet with Play Alberta. The online platform uses geofencing software to confirm that users haven't wandered into another province before placing a wager.
No, occasional lottery winnings in Canada are considered a windfall. Income earned from sports gambling does not need to be declared on tax returns.
No, PlayNow is the provincial lottery-run sports betting platform in British Columbia and Manitoba. Play Alberta is the provincial offering in Alberta.
Pages related to this topic

Jeff has been reviewing sportsbooks and covering North American sports betting full-time since 2021. The former NHL prospects writer has crafted over 100 reviews and guides for the Covers community and has been sweating his own picks for over a decade.