Maine Sports Betting in 2023

Last Updated Jan 31, 2023, 1:59 PM ET
Maine is on the cusp of joining the growing list of legal U.S. sports betting markets. Pine Tree State legislators installed a regulated-wagering measure, and on May 2, 2022, Gov. Mills signed the state's sports betting bill into law.
The newly signed legislation will allow in-person betting at casinos and off-track betting facilities. Meanwhile, internet-based wagering sits with the state's four federally recognized Native American tribes, who can each partner with one mobile sportsbook operator.
Our Maine sports betting guide will keep you informed on all the latest legal news and betting updates.
Regularly seen on:
Maine, United States
Sports betting at a glance
Population: 1.37 million
Legal age for sports betting: 21
Online sports betting: Coming soon
Retail sportsbooks: Coming soon
Sports betting revenue: N/A
Maine sports betting updates
Milton Champion, the executive director of the Maine Gambling Control Unit, has noted that "It's a matter of when, not if, for Maine sports betting."
The following timeline recaps the history of sports wagering in the Pine Tree State:
Jan. 11, 2023: Maine's proposed sports betting rules are published. Milton Champion notes that, if everything goes smoothly, sports betting could launch as early as April 2023. However, he maintains that the go-live date could be as late as January 2024.
Aug. 2, 2022: Milt Champion, the executive director of the Maine Gambling Control Unit, says that legal online sports wagering may not launch in Maine until January 2024.
May 29, 2022: Denise Terry, president of Scarborough Downs off-track betting, announces that May 30 will be the final day of operation.
May 2, 2022: Gov. Janet Mills signs Maine sports betting legislation into law to allow specific state tribes to offer statewide mobile sports betting. The bill goes into effect on July 31, 2022.
April 25, 2022: LD 585 is freed from the Senate's "Special Appropriations Table." The sports betting bill goes to Gov. Mills to be signed into law.
April 19, 2022: Gov. Mills' sports betting bill is approved via a 23-11 vote by the Maine Senate. The Penobscot, Passamaquoddy, and Maliseet tribes would control mobile wagering, while in-person betting would be allowed at casinos. The bill now requires the governor's signature to be passed into law.
Feb. 11, 2022: Gov. Mills is working on a bill that would give Maine's tribes exclusive rights to offer mobile sports betting.
Jan. 18, 2022: Sen. Luchini resigns to take a position with the U.S. Small Business Administration. Meanwhile, the sports betting legislation he created still sits on the Appropriations Table.
July 20, 2021: Despite reaching the Appropriations Table, LD 1352 stalls out. It remains there until the close of the 2021 legislative session.
July 2, 2021: A setback occurs with LD 1352, as it must go through the Appropriations Table before reaching Gov. Mills. The committee is to ensure that the bill is fiscally sound.
June 23, 2021: The House of Representatives approves LD 1352 and prepares to send it to Gov. Mills.
June 1, 2021: The Senate passes LD 1352 on to the House of Representatives, but not before amending it to require mobile sportsbooks to be tethered. Sen. Luchini votes against this bill version, arguing that tethering gives casinos too much control.
Apr. 5, 2021: Sen. Louis Luchini revitalizes hopes for legalized Maine sports betting by filing LD 1352. Notably, the bill contains language that would not require mobile sportsbooks to be tethered to an in-state casino to operate.
Feb. 11, 2020: The House of Representatives fails to overturn Gov. Mills' veto of LD 553 by a vote of 85-57, effectively ending the hope of legalizing Maine sports betting for the year.
Feb. 6, 2020: The Senate votes 20-10 to override Gov. Mills' decision to veto LD 553, sending the motion to the House of Representatives.
Jan. 10, 2020: Gov. Mills vetoes LD 553, a bill introduced in 2019 that would have legalized mobile and retail sports wagering in the state.
May 2018: The Supreme Court (SCOTUS) repeals the Professional and Amateur Sports Protection Act (PASPA), permitting each U.S. state to legalize and regulate sports betting.
Is sports betting legal in Maine?
On May 2, Maine became the first state in 2022 to pass a sports betting legalization bill. Governor Janet Mills has signed LD 585 into law, which will allow state tribes to offer statewide mobile sports betting and retail Maine sportsbooks at gaming facilities. The bill went into effect on July 31, 2022, but it will be some time before legal wagering arrives.
One of the major points of contention in getting sports wagering legalized in the Pine Tree State was tethering. In fact, Sen. Luchini voted against the final form of his bill after it was amended by the House of Representatives to include tethering, which ties mobile sportsbooks to in-state venues when it initially hadn't. Luchini stated that the act of tethering is "anti-competitive," expressing concerns about how much power it provides casinos.
Another roadblock had been Gov. Janet Mills, who had not been afraid to put a stop to any sports betting bill that arrived on her desk. In January 2020, she vetoed LD 553, legislation introduced in 2019 that would have legalized mobile and retail sports wagering. The Senate voted to override her decision, but the House of Representatives did not.
Interact with our U.S. legal tracker for the latest on each state's path to legalized sports betting.
Latest Maine betting news
Crossing state lines: Nearby betting sites in 2023
As Maine continues to let time go by without legalizing sports betting, potential tax dollars seep over state lines. Not only is neighboring New Hampshire there to offer both online and retail betting, but bordering Canada permits single-game sports wagering.
Not so far away, Connecticut also provides a fully realized sports betting market, and Massachusetts is inching towards legitimizing the practice, too. If Mainers are willing to travel, there are plenty of options to choose from, emphasizing the state's need to establish its own market.
Who can bet on sports in Maine?
Presently, there is no method of legally wagering on sports in the Pine Tree State. When Maine sports betting sites arrive, those who are 21 or older will be allowed to wager.
Legal age
While a handful of states allow individuals 18 and up to bet on sports, Maine will not follow in their footsteps and will stick with 21 and up.
Mobile betting
Maine sports betting is legal, but the state has yet to license any sportsbooks. Therefore, no legitimate mobile sports betting apps are accessible. Conditions to authorize and regulate mobile and online betting in Maine are included within LD 1352.
Remote registration
Currently, it's unclear whether bettors would be able to register for Maine sportsbooks remotely online as opposed to in person. Factors such as possible partnerships with state-based teams or the construction of new casinos will play into the registration process.
Within state borders
When Maine authorizes and regulates legal sports betting, all online wagers will have to be made within state borders. Maine sports betting sites will use geofencing software to keep out-of-state bettors at bay.
Retail sportsbooks
No legal retail sportsbooks presently operate in Maine. When legal wagering arrives, Maine's two casinos, Oxford Casino and Hollywood Casino, will likely house the first retail sportsbooks.
Taxable winnings
If the stipulations of LD 1352 indicate what will eventually come to pass, there will be a 16% tax rate for online sportsbooks and a 10% rate for retail sportsbooks. Those numbers are in addition to the 24% tax applied by the federal government to all gambling winnings.
The pros and cons of Maine sports betting
Retail and online sports betting are coming to Maine — it's now just a matter of when. Pine Tree State bettors will be able to bet with up to 10 retail sportsbooks.
Unfortunately, it doesn't appear that Maine sports betting sites and brick-and-mortar locations will arrive anytime soon — and with just four online betting sites, Maine sports bettors won't exactly be flush with options.
Both retail and online betting legalized
Up to 10 retail sportsbooks
Few betting restrictions
No clear timeline for when legal sports betting will arrive
No betting on Maine college sports
Just four mobile sportsbooks to arrive
How to start betting in Maine
Both retail and mobile sports betting are on the way in the Pine Tree State. Mainers will soon be able to peruse each sportsbook in its entirety before getting started.
1
Select a sportsbook
Picking a sportsbook means reading reviews from reliable sources, and the same applies to the best betting lines, bonuses, and available bet types. It is also advisable for new players, especially, to carefully read the fine print once sports wagering becomes available in Maine.
2
Register in person or online
Registration with Maine sportsbooks should be made simple by the inclusion of mobile betting. Prospective bettors will be able to complete the sign-up process no matter where they are within the state. To begin, bettors will have to share some personal information and confirm their identities before claiming any available bonuses.
3
Claim a bonus
Today's mobile sportsbooks serve up substantial bonuses, such as risk-free bets exceeding $1,000. Make certain to read the terms and conditions of each offer before moving forward with welcome bonuses from Maine betting sites.
4
Deposit funds
It shouldn't be difficult to add funds to your sportsbook account. While the legal framework is not yet in place, it's safe to assume that Maine sportsbooks will accept some combination of credit cards, debit cards, bank transfers, PayPal, PayNearMe, and more. Usually, the withdrawal options match those used for deposits or are similar.
5
Choose your bet types
Assuming legal sports wagering lands in the Pine Tree State, sports bettors should have access to all typical bet types. These include moneylines, Over/Unders (totals), point spreads, parlays, teasers, futures, live bets, and more.
6
Start betting
It's vital to conduct research to pick out the best lines and claim the top bonuses from Maine sportsbooks. Once you've done that and added funds to your account, it'll be time to begin betting. Ensure you are familiar with the conditions of each bet before placing your wager.
7
Withdraw funds
It takes time for withdrawals to be processed. The speed at which your winnings will arrive in your bank account will vary from sportsbook to sportsbook and will also depend upon the chosen withdrawal method.
Reading the odds
Maine sports betting sites will display betting odds via American odds.
Favorites in any matchup are identifiable by a minus sign (-); the number following the value shows the amount of money you need to bet to win $100. In this example, -190 odds mean you need to risk $190 to win $100.
Underdogs are identifiable by a plus sign (+) and highlight the amount you would win if you bet $100. In this scenario, +130 odds means that a $100 wager would return $130 in profit.
You can input your choices to our odds converter to see possible payouts. You can also toggle between American, decimal, and fractional odds.
What you can't bet on in Maine
Those in the Pine Tree State do not presently have access to locally regulated Maine sportsbooks. When legal sports betting arrives in Maine, wagering on all Olympic and professional sports (and some college sports) will be in play.
Politics
No state-regulated sportsbook allows bets on political outcomes, and this will hold true in the Pine Tree State. You won't be able to bet on politics on Maine sports betting sites.
Entertainment award ceremonies
It is not unreasonable to think that betting lines for celebrity-laden events and awards shows could be made available by Maine sportsbooks. Right now, it's an unknown.
esports
Eventually, Maine sports wagering legislation may come to include esports. For now, though, esports are off-limits.
What about Maine college sports?
College sports will be on the table when legal sports betting comes to fruition in the Pine Tree State. However, Maine bettors will have to stay away from wagering on any in-state collegiate teams.
Home team advantage: Maine sports
Eliminate any hometown bias by researching your bets. This is a top-tier method to keep you from blindly backing any team or player and consequently hurting your bankroll.
Our how to bet guides contain actionable insights for both new and intermediate bettors.
Other types of gambling
The Maine Gambling Control Board regulates commercial operations in the state. There are a couple of forms of legal gambling in Maine, including the Maine Lottery and charitable gaming.
Casino
Maine is home to two casinos: Oxford Casino in Oxford and Hollywood Casino in Bangor. Wagering on sports at these venues, however, is prohibited.
Online gamblers are out of luck as there are no real money online casino websites in Maine.
Poker
The only licensed live poker room in Maine exists within Hollywood Casino. As for online poker, the state does not regulate the practice.
Horse and dog racing
There is one harness racetrack in the Pine Tree State: Hollywood Casino Hotel & Raceway. Both live races and legal pari-mutuel betting can be found here. There are also five off-track betting locations throughout the state, and those who are 18 or older can bet online via the Hollywood Races app or website.
Daily fantasy sports
In 2017, Governor Paul LePage had a daily fantasy sports (DFS) bill come across his desk but did not touch it, allowing it to become law via his inaction. Sports fans in the Pine Tree State have access to industry leaders like DraftKings, FanDuel, and Yahoo.
Quick facts: Maine sports betting
With legal Maine sports betting on the horizon, be sure to check out our table for the most relevant ME sports betting facts:
| | |
| --- | --- |
| Launch date | TBD |
| Legal age for betting | 21 |
| Online sports betting | Coming soon ✅ |
| Number of betting licenses | 10 (retail); 4 (online) |
| Number of betting sites | 4 |
| Remote registration | Coming soon ✅ |
| Retail sportsbooks | Coming soon ✅ |
| Online casino sites | No ❌ |
| Online poker | No ❌ |
| Retail casinos | Yes ✅ |
| Betting on college sports | Coming soon ✅ |
| Betting on esports | No ❌ |
| State population | 1.38 million |
| Total handle (2021) | N/A |
| Tax rate | 16% (online revenue); 10% (retail revenue) |
| State regulator | Maine Gambling Control Unit |
Responsible gaming in Maine
There is limited access to gambling within Maine. Still, many in the Pine Tree State who fall victim to gambling addiction. The Maine Council on Problem Gambling provides support and educational opportunities to raise awareness about problem gambling and promote recovery.
Visit the Maine Council on Problem Gambling
Legal U.S. sports betting markets
If Maine eventually opts for legalized sports betting, it would join these already legalized U.S. jurisdictions:
Upcoming legal U.S. sports betting launches
Maine's sports betting launch remains elusive, but two other states recently launched, and one more is nearly ready to begin accepting wagers from local bettors.
Online Maryland sports betting officially arrived on Nov. 23, 2022.
New Year's Day 2023 marked the beginning of legal sports betting in Ohio.
Massachusetts sports bettors are looking ahead to January and March 2023. Retail wagering will kick off the action in the Bay State, while Massachusetts online betting should be legal two months later.
Sportsbooks to avoid in Maine
See all blacklisted sportsbooks
Since there is no regulated sports betting in Maine, looking to offshore sportsbooks may be tempting. But making a deposit with an unregulated sportsbook instantly puts your money at risk. Save your bankroll for legal Maine betting sites and steer clear of the following websites:

Allegations of withdrawal issues
No license information available on site
Poor customer service

Multiple reports of slow payments
Allegations of non-payments
Risk of account closure simply for winning bets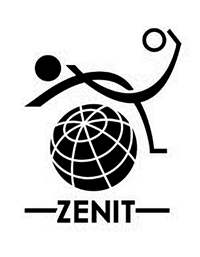 Reports of confiscated winnings
Slow customer support response times
See all blacklisted sportsbooks
Maine sports betting FAQs
Yes. Gov. Janet Mills signs Maine sports betting legislation into law on May 2, 2022. Though no licenses have been awarded, the state will ultimately have up to 10 retail sportsbooks and four Maine betting sites.
At the moment, no. However, the legislation that's been under consideration in the past would have allowed for both retail and online sports wagering in Maine.
Yes. If you are 18 or older you can bet horses online via the Hollywood Races app or website. There are also numerous off-track betting locations throughout the state and two harness racetracks: Scarborough Downs and Hollywood Casino Hotel & Raceway.
There is no current go-to-market date for Maine sports betting. Legal wagering could arrive in 2023 or 2024.
Should Maine legalize sports wagering, you will have to be physically located within its borders to make a bet.
The Maine Gambling Control Unit regulates all commercial operations in the state.
When it becomes legal, the minimum age to legally bet on sports in Maine will be 21. If you are 18, you can wager on the state lottery.
Right now, there is no legal way to bet on sports in Maine.
Pages related to this topic

Joshua Howe is a sports betting editor at Covers, helping make smarter sports bettors since 2021. The experienced writer and editor has reviewed over 20 sportsbooks and has been placing his own wagers for three years and counting. He prefers FanDuel for its sleek app design and variety of NBA markets.