Minnesota Sports Betting in 2023

Last Updated Jan 31, 2023, 2:00 PM ET
Minnesota lawmakers enacted new sports betting legislation to legalize sports betting in the Land of 10,000 Lakes. However, the drive to legalize Minnesota sports betting sputtered out when the legislature adjourned in May 2022. State lawmakers and the Minnesota Indian Gaming Association did not come to terms with a sports betting compact.
Minnesota has many tribal casinos that could potentially house retail Minnesota sportsbooks and accommodate mobile betting sites — 11 tribes operate 19 casinos throughout the state.
Our guide to Minnesota sports betting will keep you informed about the latest news, proposed sports betting legislation, and more.
Regularly seen on:
Minnesota, United States
Sports betting at a glance
Population: 5.7 million
Legal age for sports betting: TBD
Online sports betting: No
Retail sportsbooks: No
Sports betting revenue: N/A
Minnesota sports betting updates
The more regulators and casino operators discuss the topic, the more it seems that legal Minnesota sports betting will arrive sooner rather than later. Still, sports wagering has been on the agenda for years with little to no movement.
Here's a brief look at important dates in Minnesota's march to legalize sports betting:
Jan. 9, 2023: No sports betting legislation has been filed in the Minnesota House or Senate in 2023, but there is bipartisan interest. The legislature expects to resume legal Minnesota sports betting talks soon.
Jan. 4, 2023: The Minnesota Indian Gaming Association releases a statement reaffirming its support for sports betting legalization at tribal casinos and on mobile apps.
Dec. 16, 2022: Rep. Zack Stephenson will once again bring Minnesota sports betting to the forefront in 2023. Stephenson's bill will include tribal exclusivity, giving Minnesota's tribes full control of mobile and retail wagering.
Sept. 18, 2022: A poll conducted by Minnesota Public Radio News states that 48% of people polled support legal sports wagering in the state, while 33% do not, and 19% are undecided.
July 8, 2022: Sen. Karla Bigham hopes to try and bring up online sports betting legislation in an upcoming special session.
June 13, 2022: Neighboring Iowa continues to benefit from the absence of legal Minnesota sports betting, generating $147.9 million in total handle in May.
May 23, 2022: Minnesota's House of Representatives and Senate adjourn for 2022 without passing a bill to legalize sports betting.
May 12, 2022: The Minnesota House passes HF 778 by a vote of 70-57.
March 24, 2022: The Judiciary Finance and Civil Law Committee approve HF 778 by a vote of 9-6. The bill now heads to the Minnesota Tax Committee.
March 15, 2022: The Minnesota House of Representatives State Government Finance and Elections Committee narrowly elects to push HF 778 forward by a vote of 7-5.
March 8, 2022: Minnesota lawmakers put forth new legislation (House File 778) in an effort to legalize sports betting.
Feb. 18, 2022: DraftKings mentions Minnesota during its Q4 earnings call as a target for its online sportsbook should formal legal sports betting come into law.
Feb. 16, 2022: Lawmakers announce a bipartisan effort to introduce legislation that would allow for legal retail and mobile sports betting. Both parties hope a law can be passed by the fall of 2023.
Nov. 4, 2021: Rep. Zack Stephenson voices his support for legal Minnesota sports wagering, announcing he will be introducing a sports betting bill in 2022.
January 2021: Multiple sports betting bills are filed but never voted on. One bill (SF 410), introduced by Sen. Karla Bigham, proposes mobile sports betting at MN casinos only.
2019: A bill to allow Minnesota sports betting at tribal casinos and horse racing tracks passes Senate but fails to move forward.
April 24, 2018: A bill (HF 1415) to legalize online daily fantasy sports fails.
Is sports betting legal in Minnesota?
No. Legislation put forth to legalize sports betting in the Land of 10,000 Lakes fell short in 2022. Key stakeholders, including state legislators and the 11 Indian tribes that control 19 retail casinos, are at odds over any online rollout.
The most recent proposal would have authorized sports betting in the state's tribal casinos and mobile Minnesota sports betting apps. The Minnesota Indian Gaming Association, which represents the tribes, supported the bill. However, MN lawmakers did not pass supporting legislation before the year's session adjourned on May 23, 2022.
Stay informed with news from states where online sports betting is legal, plus the latest on Minnesota sports betting's legalization efforts.
Latest Minnesota betting news
Crossing state lines: Nearby betting sites in 2023
Minnesota residents 21 and older can visit Wisconsin and North Dakota to place sports bets inside select casinos. As neither state offers legal online sportsbooks at this time, mobile bettors would be best served to visit Iowa, as the Hawkeye State boasts nearly 20 legal mobile sportsbooks.
Who can bet on sports in Minnesota?
In 2023, no one can place a legal sports bet in Minnesota. With plenty of uncertainty surrounding the potential framework of legalization in the North Star State, this is what we know:
Legal age
The legal age to gamble in a Minnesota casino is 18. Minnesota sportsbooks could follow suit here.
Mobile betting
There has been discussion to legalize both online and retail sports betting. Mobile sports betting will become legal if Minnesota's tribes feel they can benefit from its addition.
Remote registration
Nevada is the only state that operates without remote registration. If Minnesota legalizes online sports betting, chances are bettors will be able to register, make deposits, and confirm wagers with Minnesota sports betting sites and apps from anywhere in the state.
Within state borders
When Minnesota legalizes sports gambling, residents and visitors will have to be physically present in the state to make their picks. Bettors will not be able to place legal wagers with Minnesota sportsbooks when visiting another state.
Retail sportsbooks
There are no retail sportsbooks at this time in Minnesota. However, there could be an influx of brick-and-mortar locations when sports betting becomes legal — especially if in-person registration is required to open a mobile or online sportsbook account.
Taxable winnings
Gambling and lottery winnings in Minnesota are subject to both federal and Minnesota income taxes. Notably, Minnesota taxes all gambling winnings no matter where a bettor or lottery player wins. The tax rate varies between 5.25% and 9.85%, depending on the level of income and marital status.
The pros and cons of Minnesota sports betting
Mobile sports betting would be a huge win for Minnesota sports bettors, but it remains a sticking point in the North Star State. Several lawmakers have shown little interest in giving Minnesota tribes sports betting exclusivity.
With nearby states offering legal sports betting, MN lawmakers may feel pressured to do the same
Continual discussion and new proposed legislation keep hopes alive for legalization
A successful launch of retail sports betting could lead to mobile betting in the future.
Minnesota sports betting is illegal
Several groups opposed to legal sports betting
Mobile betting may not launch with brick-and-mortar Minnesota sportsbooks
How to start betting in Minnesota
Online sports betting in Minnesota would drum up interest by allowing gamblers to register with a sportsbook remotely and wager on sports from anywhere within state lines. If retail options are first to emerge, interested bettors will have to travel to a brick-and-mortar location to get started.
1
Select a sportsbook
Choosing the right Minnesota sports betting sites will be an essential first step as odds and promotions may be better at some than others. Quick withdrawals are also crucial so that you can access your winnings just as easily as you can deposit funds.
2
Register online
Mobile and online sportsbook registration should be easy and convenient for bettors in Minnesota. In states with legal online sports betting, it takes just a few minutes to enter your personal information and confirm your location.
3
Claim a bonus
Sportsbook bonuses and promotions can significantly impact your bankroll when betting on sports online. Bettors should find a welcome bonus for their first deposits that suits their needs. Some Minnesota sportsbooks may also offer ongoing promotions, so be sure to see what's out there when online sports betting goes live.
4
Deposit funds
Minnesota betting sites will make it quick and easy to deposit funds by offering a plethora of options, including credit cards, debit cards, bank transfers, PayPal, and eChecks.
5
Choose your bet types
Since Minnesota sports betting has yet to be legalized, it's unclear which sports and wager types will be available. At the very least, basic wagering options like Over/Unders (totals), point spreads, moneylines, futures, props, and live betting will be on the table.
6
Start betting
With your bonus on the way and your new sportsbook account funded, you'll be ready to place your first wager(s). Don't forget to review your bet slip before confirming your picks.
7
Withdraw funds
Take the ease of withdrawing funds from an online sportsbook into consideration before choosing which app or online sportsbook to use. Some operators quickly release funds, while others may offer unreasonably long wait times.
Reading the odds
Minnesota sportsbooks will use American odds to display betting odds. With American odds, the favorite is noted by a minus (-) sign, and underdogs have a plus (+) symbol before the number.
It's essential to understand how to read odds, as odds tell you what a sports bettor will have to risk to win a certain amount. The favorite winning pays less than the underdog, and that's shown in the moneyline. If a player bets $150 on a -150 favorite, they will win $100 plus the original wager. Conversely, a player who risks $100 on a +150 underdog will win $150 plus the original bet.
American odds can be slightly confusing at first. If you prefer to view odds as decimals or fractions, head over to our odds converter. There, you can see odds displayed as American, decimal, and fractional odds.
What you can't bet on in Minnesota
Minnesota sports bettors cannot legally wager on any game or event at this time. However, there will be many professional and college sports to bet on once sports betting becomes legal. Non-sports gambling may or may not be included in the final legislation.
Politics
Minnesota sports betting will not include politics. No legal U.S. sportsbook offers wagering on politics.
Entertainment awards ceremonies
Time will tell if Minnesota bettors will be able to place wagers on popular awards shows like the Oscars and Emmy Awards.
esports
Esports betting is growing in popularity around the world, but there hasn't been overwhelming interest at legal U.S. sportsbooks yet. Minnesota will decide whether or not to include esports as part of legalizing sports betting.
What about Minnesota college sports?
College sports betting should be permitted in Minnesota, but this won't be confirmed until sports betting becomes legal. Some states only offer limited betting on out-of-state college sports.
Home team advantage: Minnesota sports
Sports betting in Minnesota will be enjoyable for bettors as there are plenty of local teams to support with a wager. Although betting can be fun when there's a little extra riding on the results, always do your homework before blindly backing your hometown club.
Our how to bet guides are a great place to start.
Other types of gambling
While Minnesota doesn't have legal sports betting or online gambling yet, there are a variety of other gambling offerings in the North Star State. The Minnesota Lottery has different games for players to win money and prizes.
You can also find several casinos throughout the state. Mystic Lake has the largest casino floor in Minnesota, with 125,000 square feet of gaming space. Casino guests can enjoy table games like blackjack, slot machines, poker, bingo, and pull tabs.
Casino
Minnesota is home to 19 brick-and-mortar casinos where players can enjoy traditional casino games along with bingo and pull tabs. The casinos are owned and operated by 11 federally-recognized Minnesota tribes.
Poker
Poker is available at 10 of the 19 casinos in Minnesota. The games vary from location to location, and many offer tournaments.
Horse racing
It's legal to bet on horse racing in Minnesota. Pari-mutuel betting on horse races was approved in 1982.
Today, Minnesotans can wager on races online at the best horse racing betting sites in the U.S. — TwinSpires and SVG.
Daily fantasy sports
Daily fantasy sports websites operate in an unregulated MN market. DraftKings, FanDuel, and other DFS operators are currently active in the North Star State.
Responsible gaming in Minnesota
Both the government and casino operators in Minnesota take responsible gambling very seriously. In addition to the Minnesota Alliance on Problem Gambling (MNAPG), the Minnesota Department of Human Services (DHS) has a toll-free phone line and resourceful website for anyone concerned about problem gambling.
Minnesota casino operators adhere to all state laws. Many casinos offer self-exclusion for problem gamblers and train their staff to notice signs of gambling addiction by players. Best practices are updated regularly.
Visit the Minnesota Alliance on Problem Gambling
Legal U.S. sports betting markets
Minnesota will join the following U.S. jurisdictions when it legalizes sports betting:
Upcoming legal U.S. sports betting launches
Maryland invited seven online sportsbook operators to town on Nov. 23, 2022. More Maryland sports betting sites are on the way, as 21 sports wagering applications have been submitted.
Ohio sports betting commenced online at 12:01 a.m. on Jan. 1, 2023.
Retail and online Massachusetts sports betting will launch in January and March 2023, respectively.
Potential legal U.S. sports betting markets
Unfortunately, Minnesota didn't make the sports wagering progress many would have preferred it to have made in 2022. However, it should still join the following list of states moving toward legal sports betting in the future:
Sportsbooks to avoid in Minnesota
See all blacklisted sportsbooks
Sports betting is illegal in Minnesota. If you stumble upon a website claiming to be licensed and regulated in MN, you're being deceived. We strongly recommend visiting a state with legal sports betting or holding onto your bankroll until you can wager at legal Minnesota sports betting sites. Steer clear of the following online sportsbooks:

Allegations of withdrawal issues
No license information available on site
Poor customer service

Multiple reports of slow payments
Allegations of non-payments
Risk of account closure simply for winning bets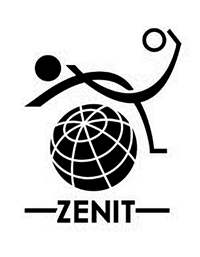 Reports of confiscated winnings
Slow customer support response times
See all blacklisted sportsbooks
Minnesota sports betting FAQs
No. Sports betting is not legal in Minnesota. Despite yearly efforts to push across sports betting legislation, the North Star State has yet to gain traction.
Yes. Minnesota has casinos, a state lottery, and pari-mutuel horse race betting.
No. Online sports betting is illegal in Minnesota, and you should avoid sportsbooks claiming to be legal Minnesota sports betting sites.
Unfortunately, there are no legal sports betting apps in Minnesota. The state has not legalized any form of sports gambling.
There's no definitive timetable for Minnesota sports betting, but efforts are underway to bring another sports wagering bill to the legislative session in 2023.
Adults 18 and older are allowed to gamble in Minnesota.
DraftKings offers daily fantasy sports contests in Minnesota. As sports betting is still illegal, DraftKings does not have a license to operate its sportsbook in the state.
You can participate in DFS contests with FanDuel in Minnesota. The FanDuel sportsbook is not available, however.
Sports betting is not legal anywhere in Minnesota. You'll have to visit a neighboring state with legal sports betting if you'd like to place a wager.
Currently, no. However, all professional sports teams should be on the table when sports betting launches in Minnesota. As for college sports — well, that remains to be seen.
Pages related to this topic

Jeff has been reviewing sportsbooks and covering North American sports betting full-time since 2021. The former NHL prospects writer has crafted over 100 reviews and guides for the Covers community and has been sweating his own picks for over a decade.