Best FIFA World Cup Betting Sites in 2022

Last Updated Mar 08, 2023, 5:36 PM ET
The 2022 FIFA World Cup is complete, with Argentina taking it all in Qatar. Legal U.S. sportsbooks and the best soccer betting sites were buzzing for the entire event, and that will undoubtedly remain the case in 2026.
With 32 clubs vying for the FIFA World Cup Trophy, betting action is ubiquitous and potentially overwhelming. But never fear — like a decisive defender, we've got your back and have identified a list of the best World Cup betting sites to help you take on the iconic tournament.
Best World Cup betting sites
Latest World Cup betting news
How to bet on the World Cup
Even the best World Cup betting sites don't always communicate the registration process clearly. Now that we've detailed the top options available, we'll walk you through the steps necessary to get started.
1
Register
Creating an account is relatively simple. Depending on your chosen betting site, click or tap the 'sign-up' or 'create an account' button, and you will be on your way. Remember that you'll need to provide personal information, including your full name, date of birth, and address.
2
Deposit
You can't place any wagers if there are no funds in your account. Search for a 'deposit' or 'cashier' button, usually located within the profile or account section. The majority of the sites we've listed above offer typical banking options, so pick one that you are comfortable using.
3
Bet
Now that you've funded your account, you can assess and dissect the available betting markets most interesting to you. Enter the wager amount you want to stake and then confirm the transaction. The chosen bet will show up on your betting slip, revealing the potential payout for any wager made.
4
Withdraw
Accessing your winnings promptly should be a top priority. Any winnings you garner from your wager can be withdrawn or will stay in your account for future betting.
Popular World Cup bet types
World Cup betting is rife with options, and we've plucked the most popular bet types for both new and experienced bettors. Be sure to read our exhaustive guide on how to bet on soccer in 2023, in which we explain how each of these bets works and when is the best time to apply them to your betting strategy.
3-way moneyline
Arguably the most popular way to bet on the World Cup and soccer as a whole is the 3-way moneyline, which sees you back the home team, away team, or whether the game will end in a tie.
The traditional moneyline market, on the other hand, simply has you bet on one of the two teams to win. If you're looking to take the draw out of the betting equation, you'll have to survey the 'draw no bet' market, which will refund your wager should the game end in a tie.
The goal line
A soccer-specific variant of the point spread, the goal line is when oddsmakers adjust the betting line so that the underdog team gains an advantage in the matchup. At the World Cup, you're likely to see the goal line at -1.5 goals, meaning the favorite would need to win by at least two goals. In games with heavy favorites, the line could increase to -2.5 or even -3.5.
Over/Under (totals)
Over/Under bets, also known as Totals, allow you to pick whether the score will go over or under a sportsbook's specified number. Generally, the total in World Cup betting is 2.0 goals but it will vary depending on the matchup at hand.
Parlays
Parlays are an amalgamation of multiple bets — called legs — that must see all the selections involved win for the parlay to pay out, making it a far riskier endeavor than a single-game bet. Of course, with the increased risk comes the potential for a significant payday — parlay wagers featuring multiple teams can deliver fantastic returns. But correctly picking one winner is a tall order, let alone three or more.
Props bet
When it comes to prop bets, you'll find yourself faced with wagers that focus on a particular instance or element of the game. That makes this bet type wide-ranging and unique and includes the likes of player-specific outcomes — for example, wagering on whether an individual striker will score at any point throughout the game.
Futures
Futures bets are a long-term play, with their outcomes determined at the end of a season or tournament. For example, the 2022 Golden Boot odds favored Kylian Mbappe as the tournament's top goal scorer, in what was a hot item amongst World Cup futures.
Covers Tip:
Many World Cup betting sites will display odds in American format, while others will show decimals or fractions. You can use our odds calculator to switch between classes and calculate potential payouts.
World Cup betting odds 2022
After an epic showdown, Argentina defeated defending champion France to take home the 2022 FIFA World Cup Trophy. It was the country's third tournament victory and its first since 1986. Keep tabs on the latest World Cup odds to find the best price, and check out our free World Cup picks for expert analysis on each tournament game.
Odds over time
What makes a great World Cup betting site?
Learn how we rate sportsbooks
Too often, people get overwhelmed by potential betting action and overlook critical features that could affect their bottom line. We've broken down what to look for and how to choose an online sportsbook to place your World Cup bets.
Trust and integrity
Keeping your banking and personal information safe and secure is crucial, as is knowing that the software you are wagering with is high-quality and dependable. Worrying about your data actively being at risk is not something that makes for a viable betting experience.
Coverage
The FIFA World Cup's global reach is reflected in its broadcast coverage, with games being streamed daily during the tournament. Essentially all games are televised in some capacity. Tuning in to watch is one of the best ways to familiarize yourself with the players and clubs.
Betting options
Having flexibility embedded within your World Cup betting options should not be overlooked or ignored. As you continue to grow as a bettor and gain experience, a site that offers the most options and increased flexibility will become progressively important.
Best odds
Finding and securing the best price possible for your World Cup bets is key to a successful betting strategy. Occasionally, some betting sites will prove less willing to risk having to pay out at large odds. However, the top World Cup betting sites we've featured offer fair odds.
Banking options
No matter which of the above recommended websites you choose to register with, each will feature a lengthy list of sportsbook deposit and withdrawal methods to parse through. The method(s) for which you choose to move your money in and out of a World Cup betting site should be a high priority.
Bonuses and promotions
First-time bettors are generally rewarded with a welcome bonus, which often comes as a risk-free bet or deposit match offer. It's good practice to capitalize on as many bonuses and promotions as possible, but always make sure you read the attached terms and conditions.
Mobile apps and user interface
The best World Cup betting sites for 2022 also have the best mobile sports betting apps or at least a mobile-friendly interface. Seek out interfaces that are user-friendly and easy to navigate for the best possible experience.
Live betting
As one of the biggest sporting events on earth, the FIFA World Cup will rightfully generate a robust live betting market. Betting sites offer numerous options for live betting, and live or in-game odds that are often posted during matches serve as an excellent method for keeping bettors locked in.
Customer support
Newbies and experienced bettors alike are likely to have plenty of questions come up along their sports betting journeys. Pinpoint sites that provide 24/7 availability with multiple communication avenues, including live chat and email.
Blacklisted World Cup betting sites
See all blacklisted sportsbooks
After plenty of vetting by our experts and with the aid of our valued Covers community, we have detected a number of online sports betting sites that engage in negligent business practices. We discovered slow payments or winnings ignored, sloppy customer service, and other suspicious behaviors. Avoid these blacklisted betting sites for your World Cup betting at all costs.

Allegations of withdrawal issues
No license information available on site
Poor customer service

Multiple reports of slow payments
Allegations of non-payments
Risk of account closure simply for winning bets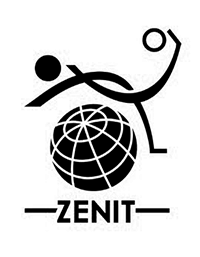 Reports of confiscated winnings
Slow customer support response times
See all blacklisted sportsbooks
Instant replay: Best World Cup betting sites
The FIFA World Cup is one of the most popular sporting events on the planet, with countries from every corner of the map taking part. Here's how you can become a World Cup betting savant and capitalize on available betting opportunities:
Pick a site that offers plenty of options and consistent betting flexibility.
Keep track of the latest World Cup odds.
Bet on the World Cup from the comfort of your own home, either online or with your mobile device.
Remember that the most popular World Cup bet types are: The 3-way moneyline, the goal line, Over/Under (totals), and props.
World Cup betting sites FAQs
The 2022 FIFA World Cup is a global soccer tournament that contains 32 teams vying for the FIFA World Cup Trophy. There are plenty of popular bet types to wager on the event, including the 3-way moneyline, the goal line, props, and more.
Any of the betting sites listed above will permit betting on the World Cup. Covers experts have thoroughly vetted each one to ensure a quality user experience.
Argentina ultimately defeated France to win the 2022 FIFA World Cup. The two were locked in a dead heat as the favorite heading into the finale.
England's run in the 2022 FIFA World Cup came to an end against France in the tournament's quarter-finals. Be sure to check our above odds tracker for the latest updates.
The FIFA World Cup is typically played in June and July. But since the tournament is taking place in Qatar in 2022, it was moved to November and December to avoid the country's scorching summer heat.
The 2022 FIFA World Cup is being held in the country of Qatar.
Yes. The FIFA World Cup is one of the world's most prominent sporting events, and there will be betting markets aplenty.
Pages related to this topic

Joshua Howe is a sports betting editor at Covers, helping make smarter sports bettors since 2021. The experienced writer and editor has reviewed over 20 sportsbooks and has been placing his own wagers for three years and counting. He prefers FanDuel for its sleek app design and variety of NBA markets.