Trusted Online Golf Betting Sites in 2021
Keeping your funds and personal data secure at a trusted golf betting site is as important as avoiding hazards and bunkers on the course. Consider us your expert caddy when it comes to betting on golf online. Our guide pinpoints the best, and most reputable, golf betting sites. Each sportsbook we endorse is backed by the
Covers BetSmart System™.
As one of the few professional sports to host year-round events — the PGA Tour alone scheduled 50 for 2020-21 — you can access terrific golf betting odds nearly every day of the year. Get started by browsing our most recommended sportsbooks for betting on golf.
Best sportsbooks for betting on golf
How to start betting golf online
The doors to sports betting legalization are opening across the U.S., with more than two-dozen states now offering some form (online or retail) of legalized betting. Canada is inching closer to having its own market for legal sports betting, too. That means it is easier than ever to bet on golf and other sports. Follow these steps to start betting on golf.
1
Choose a sportsbook
We never recommend a sportsbook that we would not use ourselves. Our reviews of betting sites can help you choose the right sportsbook that offers real-money online sports wagering. When scouting prospective sportsbooks, make sure that the available deposit and bonus options suit your style and preferred methods of banking. Once you have narrowed down the field of legitimate online sportsbooks, it is time to register your new account.
2
Register online
All reputable sportsbooks require you to provide basic information, such as your name and date of birth for identity verification purposes. Once that has been processed, you will then choose a personalized username and password. The listing of sportsbooks supplied earlier all offer mobile betting.
3
Deposit funds
As a newly registered player, you must add money to your account before you can wager on golf online. Most online sportsbooks offer several different banking options, but what is available depends on the site you use and where you live.
4
Ready, set, bet!
There are no shortages of real-money golf bets available out there. The popularity of the tournament largely dictates the variety of odds and available betting lines. The top golf betting websites offer slick navigation, making it easy to find your favorite tournament.
How to choose a golf betting site
Bonuses and Promotions
Welcome offers and free bets await new and engaged players. While often beneficial, we advise you to read the terms and conditions before claiming one or more of these offers.
Banking and Payout Speed
Much like how slow play can hinder your group's golfing experience, not getting your funds on time can hinder your ability to make bets. Cashing out should be quick and seamless.
Key Features
Innovations from sportsbook operators can vastly improve your online betting experience. Some of these modern features, like live betting, can aid your online sports betting strategy.
Security and Trust
Choosing which sports betting sites to register with is an important decision. Those that promote secure digital encryption and enhanced privacy settings should be prioritized.
Customer Support
Customer service agents can play the role of caddy, steering you in the right direction. Similarly, the top golf betting sites offer 24/7 live chat functionality, detailed FAQs, email and social media assistance.
Different bet types for golf
Similar to the clubs in your bag which carry practical and sentimental value, the various bet types can also enhance your game. Certain sites only offer you the ability to pick outright winners while some sites will offer you extended betting flexibility. Understanding and reading golf odds is paramount to helping you make smart bets.
Becoming a futures champion
With futures bets, also known as outrights, you are predicting the outcome of a tournament or event long before its start time. No crystal golf ball needed, but wouldn't that be helpful? Futures odds for the major championships, like odds to win the Masters, are posted months in advance. Outrights for the standard tournaments go up on Monday of tournament week and take action until Round 1 begins.
Staging props bets
One of the fastest-growing markets in online golf betting allows you to wager on a variety of factors related to specific outcomes within a golf tournament. Props are often light-hearted bets, designed to add some fun to your overall betting experience. Things like hole-to-hole outcomes, odds on a hole-in-one, and if a player will make the cut or not all count as golf props.
Going head-to-head
As its name suggests, head-to-head odds pit two players against each other. Instead of betting on one player against the field, you can bet one golfer against another on who will post the better score. These markets are available for the entire tournament and for each round. Think of these as moneyline markets for golf.
Reading the odds
If you're betting in the US, odds for different bet types will be posted in American odds, which are formatted as a three-digit number with a +/-. This positive or negative number indicates the prospective payout and designates whether you are betting the favorite or underdog.
The negative numbers are tied to the betting line favorite, while the negative number indicates how much money you need to bet to win $100. If the odds are -110, it will take a $110 bet to profit $100.
Positive numbers are tied to the underdog, and that number references the amount of cash you will win on a $100 bet. If the odds are +500, you can profit $500 on a $100 bet.
If American odds aren't your thing, use our betting odds converter to change them to decimal or fractional odds.
Golf betting tips and trends
Our No.1 tip: Get the ball rolling by betting online. The convenience factor, sharper odds, and sheer fun of following your favorite players are reasons enough to register with an online sportsbook. This abundance of choice allows you to choose your spots carefully, especially with golf tournaments held weekly.
We've shared a few reasons as to why you'll enjoy betting online. Read our complete how-to-bet on golf guide to become a more informed bettor and climb up the betting leaderboard.
Early rounds and equal footing
The ability to place an online wager from the palm of your hand is far more compelling than having to be in-person at a retail sportsbook. Not only can you place a bet on golf at any time of day or night, but you can shop the lines for more competitive odds.
Reading the greens: Find the best price
Betting on golf online allows you to peruse a variety of sportsbooks to find the most competitive price and odds. Imagine if you're leaning towards Dustin Johnson to win the U.S. Open. Your local lottery-based sportsbook lists him at +1,000 to win, while a trusted online betting site has him at +1,500. Fortune favors the online bettor.
Tune-in for live betting
Many of the reputable and tech-savvy sportsbooks we endorse offer live odds as a golf tournament unfolds. This feature can quickly enhance your online golf betting experience. The odds are updated in real-time and tied to the results on the course. Among the options: outright winner odds, odds to win the round, and hole-by-hole odds for popular players.
Weather: Don't let it rain on your par-ade
If you are in the habit of checking the forecast before leaving the house, you would be wise to follow that routine before betting on golf online. Some players prosper in ideal or optimal conditions, while others thrive in adverse conditions when the winds are gusting and low scores are harder to come by. Do your homework and pick players who fit the forecast.
Survey the field
Riding the hot hand can lead you to a golf betting victory, but it can be a misnomer too. Maybe that player is putting up consistent weekly scores but he's been doing it with a bad back. At some point that will hurt them and your bankroll. Staying on top of injuries and other relevant news will help you narrow the field.
Horses for courses
Historical performance also comes into play. Targeting players with a history of performing well at the same course should be high on your list of considerations. Courses like Augusta National (home of the Masters) have a strong field of returning players who are well-acquainted with the course and consistently produce strong results.
Golf apps for betting on the go
Today, viewers can tune-in to tournaments from across the globe from anywhere, including their handheld mobile devices. The various golf betting apps on the market are the main driver behind the surge in betting interest and action.
Depending on your location and device — compatible with iOS or Android — bettors can access odds on their favorite golfer and view events from each of the professional tours: the PGA Tour, European Tour, LPGA Tour and PGA Tour Champions. Here are the top apps for betting on golf in the US:
Most popular golf betting events
From major tournaments rich in tradition like the Masters to less stuffy and more boisterous events — we're looking at you Waste Management Phoenix Open — there's a golf event tailor-made for your betting. The aforementioned major championships represent professional golf's most prestigious events. The lineup for 2021 runs as follows:
The Masters
Date: April 8-11, 2021
Location: Augusta National Golf Club - Augusta, Georgia
2020 champion: Dustin Johnson
PGA Championship
Date: May 20-23, 2021
Location: The Ocean Course - Kiawah Island, South Carolina
2020 champion: Collin Morikawa
US Open
Date: June 17-20, 2021
Location: Torrey Pines - San Diego, California
2020 champion: Bryson DeChambeau
The Open Championship
Date: July 15-18, 2021
Location: Royal St. George's Golf Club - Kent, England
2020 champion: Canceled due to COVID-19

Avoid these golf betting sites
When betting online, it's best to stick to the regulated sites like those recommended above. The following sites made their way onto our blacklist and we advise steering clear.

Allegations of withdrawal issues
No license information available on site
Poor customer service

Multiple reports of slow payments
Allegations of non-payments
Risk of account closure simply for winning bets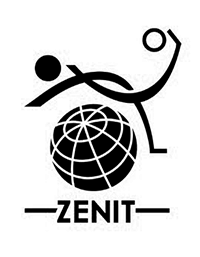 Reports of confiscated winnings
Slow customer support response times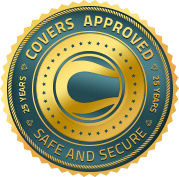 Covers is the proven authority on betting information and statistical analysis, with more than 25 years of industry experience and counting. Our team of seasoned writers and analysts takes a step-by-step approach to the online betting process, providing our valuable community with comprehensive reviews, breaking news, and detailed information. Learn all about how we rate sportsbooks with our unique and trusted
Covers BetSmart System™.
Instant replay: Trusted online golf betting sites
Here are a few things to keep in mind as you get started betting on golf:
Regulated sportsbooks are your best bet for keeping real-money funds secure.
Mobile betting via your iOS or Android device is convenient, quick, and fun.
The most popular bet types for golf include futures, live betting, props, and head-to-head.
The four major championships are golf's most important and prestigious tournaments.
Use our betting odds converter to change American odds to decimal or fractional odds.
March Madness betting sites FAQs
Yes, if you are of legal gambling age.
Yes, and it is wildly popular. Live betting has become synonymous with betting on golf courtesy of the sharp bettors who nail the best lines while the action is underway.
Yes, the list of best golf betting sites includes sportsbooks with mobile betting capabilities.
Yes, in some cases. Some of the better golf betting sites have a dedicated section that allows you to propose a golf bet or head-to-head matchup.
You can stream live events from PGA Tour Live, the official streaming service of the PGA Tour.