Football Betting Sites — Best NFL Betting Sites October 2023

Fact Checked
Brandon DuBreuil
has ensured that facts presented were obtained from reliable sources and are accurate.
There's no off-season for the best NFL betting sites, with online sportsbooks offering lucrative sign-up bonuses for new users. We took a deep dive into the best NFL betting sites, producing a handpicked list of the best betting sites, and tips for building your bankroll this football season.
Top 10 NFL Betting Sites
Sportsbook
Bonus
Top Feature
Overall Rating
Featured Rating
Bonuses Rating
Banking Rating
Features Rating
Experience Rating
Security Rating
Support Rating
Payout Speed
Benefits
NFL betting sites promo codes
Precision and accuracy are vital traits of a successful QB, but those standards also apply to sports betting information. Consult our state-by-state listing for up-to-date football betting promo codes.
Top NFL betting sites
1. DraftKings Sportsbook
Here's the deal: Once only known for daily fantasy sports, DraftKings is now one of the premier football betting sites on the market. New bettors that register with the sportsbook today receive $200 in bonus bets, plus any cash winnings, after an initial $5 wager. New users also receive one $5 "no sweat" token per eligible NFL gameday following an unsuccessful wager. Three tokens are available per week, totaling $15 in additional bonus bets to use on same game parlays.
The bottom line: Make an initial $5 qualifying bet and automatically receive an instant boost to your DraftKings account, regardless of the outcome of the wager. Plus, a safety net of up to $15 if your NFL wagers lose.
Available in: Arizona, Colorado, Connecticut, Illinois, Indiana, Iowa, Kansas, Kentucky, Louisiana, Maryland, Massachusetts, Michigan, New Hampshire, New Jersey, New York, Ohio, Oregon, Pennsylvania, Tennessee, Virginia, West Virginia, and Wyoming
Sign up for DraftKings Sportsbook
2. Caesars Sportsbook
Here's the deal: Well known in sports betting circles, Caesars Sportsbook boasts many markets, but it really hums during the NFL season and easily ranks as one of our top football betting sites. Sports bettors in 19 states plus DC can access its key features, including a user-friendly mobile app and a streamlined live-betting platform. Jump on the online sportsbook's latest welcome offer just in time for football season.
The bottom line: New users can snag a safety net, in the form of up to $1,000 in bonus bets, if their initial real money wager falls flat. Simply use the Caesars promo code COVERSBONUS1000 when registering and place your first bet within 30 days to qualify.
Available in: Arizona, Colorado, Illinois, Indiana, Iowa, Kansas, Kentucky, Louisiana, Maryland, Massachusetts, Michigan, Nevada, New Jersey, New York, Ohio, Pennsylvania, Tennessee, Virginia, West Virginia, Wyoming
Sign up for Caesars Sportsbook
3. FanDuel Sportsbook
Here's the deal: Equipped with the best football betting app on the market, FanDuel is offering new customers $200 in bonus bets following a first real-money wager of $5, regardless of the outcome. No FanDuel promo code is required for either offer.
The bottom line: Make a $10 deposit and place an initial $5 wager on any sports markets, and receive $200 in bonus bets if the wager wins or loses.
Available in: Arizona, Colorado, Connecticut, Illinois, Indiana, Iowa, Kansas, Kentucky, Louisiana, Maryland, Massachusetts, Michigan, New Jersey, New York, Ohio, Pennsylvania, Tennessee, Virginia, West Virginia, Wyoming
Sign up for FanDuel Sportsbook
4. BetMGM
Here's the deal: We recommend adding the BetMGM Sportsbook to your NFL betting to-do list, primarily because of its availability. Currently, BetMGM legally operates in 21 states and DC. The football betting odds this online sportsbook provides are generally good, and its live betting and live streaming functionality make it an ideal football betting site. Prospective users outside of New York and Pennsylvania can sign-up today and score bonus bets of up to $1,500.
The bottom line: Similar to Caesars' welcome offer, BetMGM's sign-up bonus allows for high maximum value potential. Additionally, the bonus is distributed in five installments, each 20% of the qualifying bet amount, up to $1,500, providing you with myriad wagering opportunities.
Available in: Arizona, Colorado, DC, Illinois, Indiana, Iowa, Kansas, Kentucky, Louisiana, Maryland, Massachusetts, Michigan, Mississippi, Nevada, New Jersey, New York, Ohio, Pennsylvania, Tennessee, Virginia, West Virginia, Wyoming
Sign up for BetMGM Sportsbook
5. PointsBet
Here's the deal: PoinstBet has carved out a big slice of the football betting sites pie as a relative newcomer to North America. The PoinstBet mobile app consistently ranks as one of the best betting apps for sports. At PointsBet, you'll find betting odds for the NFL and a robust in-play betting platform. Capitalize on its latest sign-up bonus ahead of the football season.
Available in: Colorado, Illinois, Indiana, Iowa, Louisiana, Kansas, Maryland, Michigan, New Jersey, New York, Ohio, Pennsylvania, Virginia, West Virginia
Sign up for PointsBet Sportsbook
6. BetRivers
Here's the deal: BetRivers provides a consistent and steadying experience for its new users with up to a $500 "2nd chance bet." Enter the first-time deposit amount of at least $10, make a qualifying wager, and if it loses, the betting site will issue a refund in the form of a bonus bet of up to $500.
The bottom line: BetRivers provides its new users with a solid safety net. Worth noting here is that the free bets must be wagered at odds of -200 or longer.
Available in: Arizona, Colorado, Illinois, Indiana, Iowa, Louisiana, Maryland, Michigan, New Jersey, New York, Ohio, Pennsylvania, Virginia, West Virginia
Sign up for BetRivers Sportsbook
7. Unibet
Here's the deal: One of the industry's more experienced operators, Unibet, is a top option for betting on NFL football. Folks can claim a $100 second chance bet, as the online sportsbook will refund the initial stake if their qualifying wager misses the mark. Sports bettors in Pennsylvania can claim up to a $500 second chance bet.
The bottom line: Make a wager with confidence, knowing you have a safety net. Should you be claiming the sign-up offer in any market, you'll get your refund in bonus money.
Available in: Arizona, Indiana, New Jersey, Pennsylvania, Virginia
Sign up for Unibet Sportsbook
Getting started at football betting sites
We've handpicked your best bets for ideal football betting sites, so it's time to make the next move in your football betting journey. Follow these four steps to get started:
1
Register
The sign-up process is consistent across the major football betting sites. Tap the account sign-up button and follow the prompts to enter personal information, including your full name, date of birth, and home address. Be sure to claim and enter any football betting promo codes available.
2
Deposit
Adding real-money funds to your account is required before any football bets can be made. Look for the 'deposit' or 'cashier' button and follow the instructions to finish this step. Select the method that you're most comfortable with and verify with your financial institution that the request can be accomplished using a credit card or debit card.
3
Bet
With your account verified and funds at the ready, you are free to identify prospective wagers and access football betting lines. The bet slip displays the selections you make and specifies the amount you want to stake for the game or event.
4
Withdraw
The featured football betting sites on our list provide instant deposits and quick access to your winnings. Remember that the payment option used to make the initial deposit will also be used for accompanying withdrawals.
What makes for a great NFL betting site?
Learn how we rate sportsbooks
We're looking for comprehensive or blanket coverage when it comes to classifying the most trustworthy football betting sites. Keep an eye out for these key features:
Legitimacy
Like the gold jackets reserved for Hall of Famers, our NFL betting site's recommendations factor results, merit, and track record into the equation.
Banking
The preferred online sportsbooks focused on NFL betting promote easy sportsbook deposit and withdrawal methods for players to complete transactions. You'll come across standard methods like Visa, MasterCard, PayPal, and ACH transfers.
Best odds
Profiting from your bets is the goal, but sorting through the choices can be overwhelming. The most reliable real-money NFL betting sites for 2023 prominently display their odds. Locking in the best price is key to a lucrative betting strategy, and it starts here: Use our NFL odds comparison tool to identify solid betting opportunities.
Coverage
While the NFL dominates the betting action at new betting sites and well-known sportsbooks, you'll want access to other leagues, related events, and coverage of the most popular types of bets, too. Our recommendations include the best Super Bowl betting sites and sites that promote CFL odds and college football odds for the entirety of their respective seasons.
Bonuses and Promotions
Similar to NFL contracts, bonuses play a big part in your overall sports betting compensation. The top football betting apps and sites leverage recruiting tools like sign-up bonuses and particular betting offers to attract new users and maintain existing customers. Always read the terms and conditions before claiming the best sportsbook bonuses.
Live betting
The thrill of live sports extends to NFL viewing, where the practice of live betting is now commonplace. Today, online sportsbooks must offer live betting capabilities to remain competitive. Check out our best NFL live betting sites guide to find your favorite.
Commitment to service
Position coaches help football players navigate the ins and outs of the game, and customer support agents can similarly help you. We advocate for betting sites that offer real-time customer service via live chat, email, or phone.
Mobile apps
The football betting sites highlighted here boast convenient sports betting apps or optimized websites that work with your iOS or Android devices. Betting live from the stadium or on your way to the game depends on the operator's mobile-friendly capacity.
Learn how we rate sportsbooks
Upcoming NFL betting odds
Even the most devoted NFL bettors and fans need help to keep up-to-date with the flurry of line changes. Keep tabs on the action with a look ahead to the latest NFL odds so you never miss a football betting sites wagering opportunity.
NFL futures: Super Bowl 58 odds
The Kansas City Chiefs have the shortest odds to take home the Lombardi Trophy and repeat as Super Bowl champion in 2024. Keep an eye on other contenders as the 2023 NFL offseason continues.
This odds widget represents the best odds available for each betting market from regulated sportsbooks.
Types of NFL bets
We've identified the most popular NFL bets suitable for new and beginner bettors. Learn how to bet on the NFL draft in our 2023 guide and consult our how to bet guides — specifically our NFL betting guide and our CFL betting guide — to study the basics and fine-tune your betting strategy.
Moneyline
Backing one football team over the other is known as the moneyline. Moneyline odds are designated by a minus (-) sign and assigned to the favorite in any football matchup. Conversely, look for a plus (+) sign to identify the underdogs. Oddsmakers install moneylines based on each team's win probability.
Point spread
The NFL has seen unprecedented parity in recent years, but teams are not always matched equally. Betting the point spread requires you to classify by how many points the team you are supporting will win or lose by, to win the bet.
Over/Under (totals)
For an Over/Under wager, you need to identify whether the number of points scored will land Over or Under the number set by oddsmakers.
Parlays
Parlays unite multiple bets, and because all the chances involved must win for the parlay to pay out, the risk is considerable versus a single-game bet. However, that heightened risk is reflected in the parlay odds. Parlay wagers featuring multiple teams can produce excellent returns, but picking one winner is tricky enough, let alone three or more.
Props bet
For prop bets, you are wagering on a specific instance or aspect of the game. This bet type also applies to player-specific outcomes, including total catches for a wide receiver or passing touchdowns thrown for a quarterback. You can also hone in on the big game with our Super Bowl props page.
Futures
Longer-term results decide futures bets, with the outcomes settled at the end of a season. Relevant examples include which NFL team will win the Super Bowl or who will be crowned the NFL MVP.
Covers Tip:
Football betting sites display odds in American format, while some opt for a decimal or fractions. Use our odds calculator to customize your selections and toggle between each class.
League coverage
The NFL's 18-week regular-season schedule includes 17 games for all 32 teams, with the time slots earmarked for Thursdays, Sundays, and Mondays. That translates to 272 games — excluding the playoffs — and betting opportunities galore.
In CFL action, the Toronto Argonauts defeated the Winnipeg Blue Bombers 24-23 in the 109th Grey Cup on Nov. 30, 2022, at Mosaic Stadium in Regina, SK.
Saturdays are all about NCAA football, whose season kicks off on Aug. 28. Bettors will find the action robust at college football betting sites.
Is it legal to bet on the NFL Draft?
Yes, but despite the proliferation of states with legal sports betting, wagering on the showcase off-season event is limited. The bottom line: We dug into where you can legally bet on the NFL Draft across the U.S.
If you find yourself in one of these states, wagering on everything from which player will get drafted first overall to the number of quarterbacks taken in the first round and even the last player taken in the draft are some commonly available draft props wagers.
Several prominent states with legal mobile sports betting, including New York, Pennsylvania, and Virginia, deem the NFL off-limits because it is not considered a legitimate sporting event.
More NFL betting resources
Best football betting promos
Access the top football betting sign-up bonuses for the 2022-23 NFL season.
Mobile sports betting apps
Covers breaks down the top mobile sports betting apps available in the U.S. in 2023.
NFL odds and betting lines
Access up-to-date NFL odds from legal Sportsbooks and find the best prices.
Blacklisted NFL betting sites
See all blacklisted sportsbooks
With the help of our valued Covers community, we have identified a handful of football betting sites that engaged in negligent business practices. Our findings uncovered late payments or bets not honored, poor customer service, and other dubious actions. Avoid these blacklisted betting sites at all costs.

Allegations of withdrawal issues
No license information available on site
Poor customer service

Multiple reports of slow payments
Allegations of non-payments
Risk of account closure simply for winning bets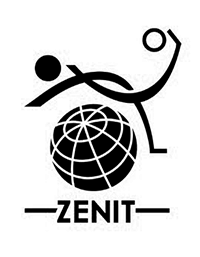 Reports of confiscated winnings
Slow customer support response times
See all blacklisted sportsbooks
Instant replay: Top NFL betting sites in the US
Let's review: There are plenty of football sites to choose from, so shopping around is smart. Once you've settled on an option, don't box yourself in — capitalizing on multiple welcome offers and sportsbook-specific promos is an easy way to build value. Here again are the top 10 best football betting sites in the U.S., along with their overall ratings via our unbiased Covers BetSmart Rating, which takes into account performance reliability, payout speed, security, and more:
Top 10 US football betting sites
FanDuel (4.7/5 Covers BetSmart Rating)
BetRivers (4.3/5 Covers BetSmart Rating)
BetMGM (4.4/5 Covers BetSmart Rating)
PointsBet (4.6/5 Covers BetSmart Rating)
DraftKings (4.6/5 Covers BetSmart Rating)
Caesars (4.7/5 Covers BetSmart Rating)
SuperBook (4.0/5 Covers BetSmart Rating)
FOX Bet (4.3/5 Covers BetSmart Rating)
Betfred (4.2/5 Covers BetSmart Rating)
bet365 (4.4/5 Covers BetSmart Rating)
You're about to push the proverbial ball across the goal line. Don't hesitate — trust your instincts and research, and keep these final football betting sites tips handy:
Register with a safe and trustworthy online betting site — the football betting portals we refer to above are best.
Review the fine print before claiming any bonuses or promotions.
Oddsmakers set lines based on past outcomes, but those odds differ from betting sites.
Quick facts: NFL betting sites
NFL regular season
Sept. 7, 2023

✅

Super Bowl 58
Allegiant Stadium - Las Vegas, Nevada
Number NFL teams
32
Best football sign-up bonus
Caesars
Available bonus types
Bonus bets, deposit matches, deposit bonus
Available bet types
Moneyline, parlays, Over/Unders, props, point spread, futures
Super Bowl betting favorite
Kansas City Chiefs
NFL MVP betting favorite
Patrick Mahomes
Mobile apps
iOS and Android

✅

States with legal football betting
33 (+DC)
Legal age for football betting
21; 18 (MT, NH, RI, WY)
NFL betting sites FAQs
We've reviewed each football betting site listed in this guide to validate their trustworthiness and overall user experience. Our unbiased opinions, plus user preferences and needs, should dictate which betting site you will join.
Yes, you are encouraged to browse the offerings at various online betting sites. Shopping the lines and identifying which sportsbook is paying out the most for each bet is part of the research process.
The most common deposit methods found at online betting sites include Visa, Mastercard, and ACH transfers.
Yes, you can withdraw funds using the same method leveraged for the initial deposit.
The best or most trusted betting sites listed within this guide provide vital customer service, hold valid operating licenses, and promote security.
There are many options for the best football handicapping site. We'd recommend checking out an industry-leading sportsbook — such as FanDuel, DraftKings, and Bet MGM — if handicap betting is your preference.
Sportsbooks offer a plethora of the best football bet types for you to choose from, ranging from moneylines, over/under (totals), player props, and live betting options. We'd suggest researching each bet type extensively before placing a wager of any amount.
A second-chance bet is a popular promotion that sportsbooks will typically offer new users as it allows them to be reimbursed, up to a certain amount, if their first wager loses. For example, a $1,000 second-chance bet offer would refund users in bet credits up to the limit of $1,000. Carefully read the offer's terms and conditions as wagering restrictions and deposit requirements often apply.
The safest sport to bet on is the one in which the bettor is the most knowledgeable. Sportsbooks feature many sports to wager on – from major professional leagues to niche leagues in foreign markets – so being well-researched in whatever sport you're wagering on will lead to safer betting.
The best football bettor is a bettor that extensively researches a bet before placing it, has browsed various sportsbooks to get the best price on the odds, and knows their wagering limits.
Pages related to this topic

Senior Sports Betting Editor
Mike has been researching and reviewing products for more than a decade. The former travel and entertainment publisher is all in on sports betting. When he's not sweating picks or supporting Covers' betting experts in making smarter sports bettors, you can find him by the BBQ, perfecting his cross-hatch marks.