Top NFL Betting Sites in 2021
Betting on the NFL accounts for the most significant total amount of money wagered by bettors in North America. With legal sports betting gaining further momentum in 2021 — and the NFL, college football, and CFL football seasons getting underway — a full-size roster of football betting sites are lining up to attract new players.
If you fancy yourself as a football prognosticator, this is the time to turn those picks and predictions into real money. Add this page to your football betting playbook because we're launching new sportsbook reviews and sharing unbiased opinions on the most reputable gridiron betting websites.
Recommended football betting sites
How we rate NFL betting sites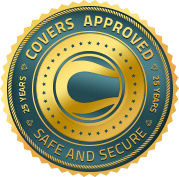 Our experts employ the
Covers BetSmart System™ when analyzing and ranking sports betting sites. The collection of comprehensive guides provide you, and the Covers community, the most up-to-date information and analysis.
Is it legal to bet on NFL football games?
Yes, you can legally wager on NFL games via online betting sites as long as you live in a region that has legalized sports betting. Each jurisdiction has its own set of rules and regulations, and you can review the situation on our dedicated betting pages. The proliferation of new, legal betting markets has significantly diminished the popularity and need for offshore betting sites.
What makes for a great NFL online betting site?
We're looking for comprehensive or blanket coverage when it comes to classifying the most trustworthy football betting sites. Keep an eye out for these key features:
Legitimacy
Like the gold jackets reserved for Hall of Famers, our NFL betting site's recommendations factor results, merit, and track record into the equation.
Banking
The preferred online sportsbooks focused on NFL betting promote easy methods for players to complete transactions, including deposits and withdrawals. You'll come across standard methods like Visa, MasterCard, PayPal, and ACH transfers.
Best odds
Profiting from your bets is the goal, but sorting through the choices can be overwhelming. The most reliable real-money NFL betting sites for 2021 prominently display their odds. Locking in the best price is key to a lucrative betting strategy, and it starts here: Use our NFL odds comparison tool to identify solid betting odds.
Coverage
While the NFL dominates the betting action at online sportsbooks, you'll want access to other leagues, related events, and coverage of the most popular types of bets, too. Our recommendations include betting sites that promote odds for the CFL and college football, in addition to NFL preseason, regular season, and the Super Bowl.
Bonuses and promotions
Similar to NFL contracts, bonuses play a big part in your overall sports betting compensation. Football betting apps and sites leverage recruiting tools like sign-up bonuses, and particular betting offers to attract new users and maintain existing customers. Always read the terms and conditions before claiming bonus money.
Live betting
The thrill of live sports extends to NFL viewing, where the practice of live betting is now commonplace. Today, sportsbooks must offer live betting capabilities to remain competitive.
Commitment to service
Position coaches help football players navigate the ins and outs of the game, and customer support agents can similarly help you. We advocate for betting sites that offer real-time customer service via live chat, email, or phone.
Mobile apps
The football betting sites highlighted here boast convenient apps or optimized websites that work with your iOS or Android devices. Betting live from the stadium or on your way to the game depends on the operator's mobile-friendly capacity.
Getting started at NFL betting sites
We've handpicked your best bets for ideal football betting sites, so it's time to make the next move in your football betting journey. Follow these four steps to get started:
1
Register
The sign-up process is consistent across the major football betting sites. Tap the account sign-up button and follow the prompts to enter personal information, including your full name, date of birth, and home address.
2
Deposit
Adding real-money funds to your account is required before any football bets can be made. Look for the 'deposit' or 'cashier' button and follow the instructions to finish this step. Select the method that you're most comfortable with and verify with your financial institution that the request can be accomplished using a credit card or debit card.
3
Bet
With your account verified and funds at the ready, you are free to identify prospective wagers and access football betting lines. The bet slip displays the selections you make and specifies the amount you want to stake for the game or event.
4
Withdraw
The featured football betting sites on our list provide instant deposits and quick access to your winnings. Remember that the payment option used to make the initial deposit will also be used for accompanying withdrawals.
Types of football bets
We've identified the most popular NFL bets suitable for new and beginner bettors. Consult our how to bet guides — specifically our NFL betting guide and our CFL betting guide — to study the basics and fine-tune your betting strategy.
Moneyline
Backing one football team over the other is known as the moneyline. Moneyline odds are designated by a minus (-) sign and assigned to the favorite in any football matchup. Conversely, look for a plus (+) sign to identify the underdogs. Oddsmakers install moneylines based on each team's win probability.
Point spread
The NFL has seen unprecedented parity in recent years, but teams are not always matched equally. Betting the point spread requires you to classify by how many points the team you are supporting will win or lose by, to win the bet.
Over/Under (totals)
For an Over/Under wager, you need to identify whether the number of points scored will land Over or Under the number set by oddsmakers.
Props
For a prop or proposition bet, you are wagering on a specific instance or aspect of the game. This bet type also applies to player-specific outcomes, including total catches for a wide receiver or passing touchdowns thrown for a quarterback.
Parlay
Parlays unite multiple bets, and because all the chances involved must win for the parlay to pay out, the risk is considerable versus a single-game bet. However, that heightened risk is reflected in the parlay odds. Parlay wagers featuring multiple teams can produce excellent returns, but picking one winner is tricky enough, let alone three or more.
Futures
Longer-term results decide futures bets, with the outcomes settled at the end of a season. Relevant examples include which NFL team will win the Super Bowl or who will win the MVP.
Pro tip
: Football betting sites display odds in American format, while some opt for a decimal or fractions. Use our
odds converter
to customize your selections and toggle between each class.
League coverage
The NFL's expanded 18-week regular-season schedule includes 17 games for all 32 teams, with the time slots earmarked for Thursdays, Sundays, and Mondays. That translates to 272 games — excluding the playoffs — and betting opportunities galore.
The CFL resumes its operations in 2021 with a slightly different look, moving to a 14-game schedule instead of 18. The Grey Cup takes place on Dec. 12, 2021.
Saturdays are all about college football, whose season kicks off on Aug. 28. Bettors will find the action robust at the online sportsbooks highlighted earlier.
Blacklisted NFL betting sites
With the help of our valued Covers community, we have identified a handful of football betting sites that engaged in negligent business practices. Our findings uncovered late payments or bets not honored, poor customer service, and other dubious actions. Avoid these blacklisted betting sites at all costs.

Allegations of withdrawal issues
No license information available on site
Poor customer service

Multiple reports of slow payments
Allegations of non-payments
Risk of account closure simply for winning bets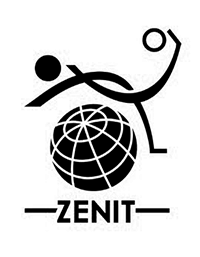 Reports of confiscated winnings
Slow customer support response times
Instant replay: Football betting sites
You're about to push the proverbial ball across the goal line. Don't hesitate; trust your instincts, the research, and keep these tips handy:
Register with a safe and trustworthy online betting site – the football betting portals we refer to are best.
Review the fine print before claiming any bonuses or promotions.
Oddsmakers set lines based on past outcomes, but those odds differ from betting sites.
Football betting sites FAQs
We've reviewed each football betting site listed in this guide to validate their trustworthiness and overall user experience. Our unbiased opinions, plus user preferences and needs, should dictate which betting site you will join.
Yes, you are encouraged to browse the offerings at various online betting sites. Shopping the lines and identifying which sportsbook is paying out the most for each bet is part of the research process.
The most common deposit methods found at online betting sites include Visa, MasterCard, and ACH transfers.
Yes, you can withdraw funds using the same method leveraged for the initial deposit.
The best or most trusted betting sites listed within this guide provide vital customer service, hold valid operating licenses, and promote security.