Trusted Soccer Betting Sites in 2023

Fact Checked
Brandon DuBreuil
has ensured that facts presented were obtained from reliable sources and are accurate.
Aim to maintain a flawless record as you explore our selection of the finest soccer betting sites.
Stay onside with the top authorized soccer betting sites and apps. This guide highlights the most favored bet categories, leading soccer promotions, and betting odds for leagues worldwide.
Top rated sportsbooks for 2023
19+. Gambling can be addictive, please play responsibly.
Sportsbook
Bonus
Top Feature
Overall Rating
Featured Rating
Bonuses Rating
Banking Rating
Features Rating
Experience Rating
Security Rating
Support Rating
Payout Speed
Benefits
Latest soccer betting news
What to look for in a soccer betting site
Learn how we rate sportsbooks
People often overlook the fact that the soccer betting site they choose can significantly impact their experience and engagement, but most importantly, their bottom line. We'll walk you through a step-by-step process of what to look for, how to select an online sportsbook to place your soccer bets, and the trending features bettors are clamoring for nowadays.
Trust and integrity
It's imperative to know that your banking and personal information is safe and secure and equally important that the software you are betting with is high-quality and secure. It would be best if you never had to worry that your data is at risk.
League coverage
Soccer's global reach extends to broadcast coverage, where games stream daily. Virtually all critical games are televised in some capacity. Tuning in to watch is one of the best ways to get acquainted with the players and teams.
We expected most sites to carry bets on the most significant leagues. Still, we discovered several sites offer markets on a couple of the largest leagues yet neglect others that we deem essential.
Betting options
Access to the major soccer leagues is critical, but gaining flexibility with your betting options within those leagues should not be overlooked. Recreational bettors might only be interested in picking winners, but as you grow in experience, you'll want a site that offers a wide range of bet types and increased flexibility.
Best odds
Securing the best price for your soccer bets is paramount to a successful betting strategy. Some betting sites and oddsmakers are not as willing or likely, to take on the risk of paying out at big odds. However, the top soccer betting sites on our list offer fair odds. Some sites will claim "best odds guaranteed," which is good because better odds translate to more profits when you win your bets.
Banking options
Each of the recommended websites above feature a wide range of sportsbook deposit and withdrawal methods that you can choose. Moving your funds in and out of a soccer betting site should be a high priority.
Bonus Programs
Newly registered bettors are typically treated to a welcome bonus, which comes in the form of a bonus bet or a deposit match offer. We encourage you to take advantage of as many of the best sportsbook promotions and bonuses as possible but also advise that you read the terms and conditions.
Mobile and user interface
The top online soccer betting sites for 2023 will have a mobile-friendly interface or dedicated mobile apps. The best sports betting apps for soccer are easy-to-navigate and feature a user-friendly interface, which is helpful to avoid making mistakes.
Live betting
Soccer's live betting market is massive. Betting sites offer countless options for live betting, including scenarios like whether a player will make a penalty kick. Live or in-game odds are posted during the biggest Euro soccer matches and serve as a terrific way for bettors to stay engaged.
Customer support
As a new bettor, you'll likely have multiple questions to ask of your new soccer sportsbook partner. Lean towards sites that offer 24/7 availability with several channels, including live chat, email, and an active social media account.
Getting started at soccer betting sites
Now that we've narrowed down the choices for the best soccer betting sites, we'll take you through a step-by-step process for how to get up and running.
1
Register
Opening and creating an online sportsbook account is straightforward. Tap the sign-up or create an account button, and you will be asked to provide personal information, including full name, date of birth, and address. You will have to choose a username and password, too.
2
Deposit
Funds must be added to your new account before any wagers can be placed. To make your initial deposit, look for a 'deposit' or 'cashier' button within the account or profile section. Most of the recommended sites listed here offer standard banking methods, so choose the one that you are most comfortable with using.
3
Bet
With a newly funded account, you are free to review the betting markets that are of most interest. Enter the wager amount you wish to stake and confirm the transaction. The selection will show up on your betting slip, which should disclose the potential payout for any wager placed.
4
Withdraw
You will want to access your winnings promptly, not in stoppage or added time. Any winnings from your bet can be withdrawn or will remain in your account for future betting. If you decide to take out your winnings, prioritize vendors that have minimal fees and have reasonable payout times, which is typically between one and five banking days.
Popular soccer betting sites bet types
There are a significant amount of different types of soccer wagers. As a new bettor, you don't need to learn about every kind, but you should understand how to bet on soccer. We explain how these bets work and when you can apply them to a betting strategy.
3-way moneyline
If you're new to betting on soccer, you'll quickly find out that the most popular way to bet on soccer is the 3-way moneyline, where you're backing the home team, away team, or whether the game will end in a tie.
This designation is different from the more traditional moneyline market, where you're simply betting on one of the two teams to win. Those wanting to take the draw out of the betting equation will want to look to the 'draw no bet' market, where your wager will be refunded if the game ends in a tie.
Props bets
Betting on props is a light-hearted way to engage with soccer betting and the Euros. Essentially, you can wager on just about anything to do with "the beautiful game." Types of prop bets can include:
Will this striker score at any point during the game?
How many clean sheets will this goalkeeper have?
Which team will score first?
The goal line
Meet soccer's version of the point spread. Here, oddsmakers will adjust the line so the underdog team will gain an advantage in the matchup. The goal line is typically -1.5 goals in soccer — meaning the favorite would need to win by two or more goals — but for games with heavy favorites, the line could go higher to -2.5 or -3.5.
Totals
Totals are also known as Over/Under bets. They allow you to choose between the score going over or under the sportsbooks established number. On average, the total in soccer betting is 2.0 goals but will vary depending on the strength of the matchup.
Soccer betting odds 2023
The confetti has fallen on the 2023 FIFA Women's World Cup, as Spain was crowned the world champions for the first time in its nation's history. This year was filled with numerous wagering opportunities for soccer bettors after Team USA, the pre-tournament Women's World Cup odds favorites, were eliminated early.
World Cup betting odds 2026
Argentina won the 2022 FIFA World Cup in Qatar, securing its third trophy and taking down defending champion France in the process. With a mind towards the 2026 iteration of the tournament, take a look back at the 2026 World Cup odds for reference and our free World Cup picks that provided expert analysis on every match.
Reading soccer betting sites odds
Understanding the difference between underdog and favorite is essential to your soccer betting strategy. Additionally, you may be presented with American, fractional, or decimal odds. The latter two are more commonly used in Canada and the UK. The Covers odds calculator allows you to toggle between the three different types. Here's a practical example:
Matchups our outcomes assigned with a (-) sign indicate the favorite, and the number reflects how much you need to bet to win $100. Here, -150 means that you have to bet $150 to win $100.
Any matchup affixed with a (+) sign references the underdog, and the number reflects how much you would win based on a $100 bet meaning, +250 translates to a potential $250 payout from your $100 bet.
Soccer betting sites handling fees
Newcomers to soccer betting need to know about the vigorish, often referred to in North America as the vig or juice. This refers to the handling fee applied to your bets by online sportsbooks.
Big soccer leagues and tournaments to bet online
The global game opens up betting opportunities that skew from traditional. Wagers are not restricted to game-day action. Instead, you can bet on things like player transfers, goalscorer markets, and manager hirings and firings, among others.
World Cup
The best World Cup betting sites were still buzzing following the iconic 2022 men's tournament finale, which saw Argentina rise above the pack to capture the trophy. The energy and excitement continued to the 2023 FIFA Women's World Cup, where Spain held off England in a thrilling finals match to win the nation's first-ever world championship.
UEFA European Championship
The Euros tournament is arguably the most anticipated national competition in Europe. The build-up to this multi-nation tournament attracts casual and serious soccer bettors alike.
La Liga
Spain's top-flight soccer league, La Liga, features global heavyweights Barcelona and Real Madrid. Those teams are near household names to soccer fans worldwide.
Major League Soccer
MLS was formed in the United States and was once considered the landing spot for aging European stars. However, it is now turning out more exciting players from international leagues. The MLS sees a shift to parity, translating to healthy betting profits if you back underrated teams from our MLS Cup odds list.
The Premier League
Commonly referred to as the English Premier League or EPL, it is arguably the best league globally, and that proclamation extends to betting options, too. The league comprises 20 clubs, with each playing 38 games in the season. Manchester City has the best EPL Title odds, vying for a third consecutive championship, despite Arsenal currently sitting atop the EPL Table.
The Bundesliga
Germany's highest and most competitive league presents similar opportunities for enthusiasts seeking to expand their betting portfolio. Bayern Munich is the mightiest of the bunch. Other Bundesliga teams, including Borussia Dortmund, have come on of late and offer added betting possibilities.
Red card! Blacklisted soccer betting sites
See all blacklisted sportsbooks
With the help of our Covers community, we have identified several sports betting sites that do not warrant your business. Our findings include issues related to late payments or bets not honored, negative customer service experience, and other nefarious activities. We strongly advise you to avoid these blacklisted betting sites at all costs.

Allegations of withdrawal issues
No license information available on site
Poor customer service

Multiple reports of slow payments
Allegations of non-payments
Risk of account closure simply for winning bets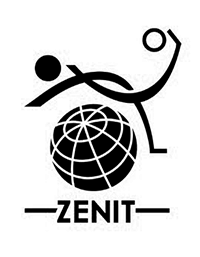 Reports of confiscated winnings
Slow customer support response times
See all blacklisted sportsbooks
Instant replay: Best soccer betting sites for 2023
Stay up-to-date on the latest soccer news and follow these tips when betting on upcoming matches in the soccer world:
Choose a site that offers the most options and increased betting flexibility.
The 3-way moneyline, goal line, Over/Under, totals, and props are the most popular soccer bet types.
You can bet on soccer from one of the five major European leagues nearly year-round.
Best betting sites by sport
Interested in the best betting sites for other sports? We've identified and highlighted the top operators for each of the following sports:
Soccer betting sites FAQs
No. Most soccer betting sites display odds on various soccer events, including major European leagues, world tournaments, and the MLS.
The 3-way moneyline is the most common or popular soccer bet to make.
Yes, the soccer betting sites identified earlier are mobile-friendly.
There is no magic number. Some bettors leverage a single soccer betting site, while some choose to spread their action around. Using multiple accounts allows you to shop the lines and compare odds.
Pages related to this topic

Mike has been researching and reviewing products for more than a decade. The former travel and entertainment publisher is all in on sports betting and iGaming. When he's not sweating picks or supporting Covers' betting experts in making smarter sports bettors, you can find him by the BBQ, perfecting his cross-hatch marks.