Nevada Sports Betting: Best Legal NV Sportsbooks 2023

Last Updated Jan 31, 2023, 4:15 PM ET
Nevada sports betting has been around for decades, situated at the gambling epicenter of the U.S.
With a mature market and most of its casinos offering their own sportsbooks, Nevada stands tall — despite the lack of remote registration — in one of the leading legal U.S. sports betting markets with the best sports betting sites.
Keep reading to stay informed about Nevada sportsbooks and all the latest news.
Regularly seen on:
Nevada's best sportsbooks
Nevada, United States
Sports betting at a glance
Online and retail sports betting live now
Legal age for sports betting is 21
14 online sportsbooks active
Exclusive welcome offers below
Nevada sports betting updates
Long before SCOTUS overturned PASPA in 2018, Nevada had monopolized the gambling industry in part by legalizing sports betting in 1949. Since then, the Silver State has remained a hub of sports wagering in the U.S. and now offers a blueprint for other states to follow. This timeline illustrates the genesis of Nevada sports gambling and the current state of affairs.
Jan. 27, 2023: Betfred receives its Nevada sports betting license following approval from the state's gaming commission.
Jan. 3, 2023: Revenue from legal Nevada sports betting dropped significantly in November 2022.
Jan. 18, 2023: After nearly two years, Betfred's application for a sportsbook at the Mohegan Casino at Virgin Hotels Las Vegas will be reviewed in a special meeting by the NGCB on Jan. 25 and 26.
Jan. 3, 2023: Revenue from legal Nevada sports betting dropped significantly in November 2022.
Nov. 30, 2022: Sports betting revenue in Nevada topped $50 million in October.
Oct. 24, 2022: The Nevada Esports Technical Advisory Committee unanimously approved Nevada's first esports betting competitions regulations. Next, the Nevada Gaming Control Board (NGCB) and Nevada Gaming Commission (NGC) will conduct public hearings before a vote is taken.
Sept. 29, 2022: In light of the settlement between the Nevada Gaming Commission and William Hill, state regulators believe they are sending a firm message to other sportsbooks that reporting delays won't be tolerated and that harsh penalties could befall those who ignore the warning.
Sept. 22, 2022: The Nevada Gaming Commission fines William Hill $100,000 for a series of infractions concerning deficiencies with the sportsbook's betting system.
Aug. 30, 2022: Nevada's sports betting handle in July takes a significant drop — falling by double digits for the second-straight month.
Jul. 28, 2022: With its June handle of $490.5 million, Nevada becomes the second U.S. state (New Jersey) to surpass $25 billion in total handle since PASPA was overturned in 2018.
May 27, 2022: Nevada saw its sports betting handle hit a monthly record in April, reaching $582.5 million.
May 2, 2022: March Madness gave the Nevada sports betting handle a nice lift for March but missed out on hitting the billion-dollar mark.
April 28, 2022: Las Vegas hosts the 2022 NFL Draft, which sees Travon Walker taken first overall by the Jacksonville Jaguars.
April 19, 2022: Circa Sports announces it will expand its Nevada operations to include a brand new sportsbook at Legends Bay Casino in Sparks. The casino expects to open this summer.
Jan. 20, 2022: The Nevada Gaming Commission approves remote registration for casino accounts only. Momentum to allow sports bettors to sign-up remotely could be building, however, as Nevada is one of only two states (Illinois) to require in-person sportsbook registration.
Dec. 16, 2021: Nevada inches toward remote registration as The Nevada Gaming Control Board (NGCB) recommends sports bettors be permitted to sign up from anywhere in the state. The Nevada Gaming Commission will consider the proposal on Jan. 20, 2022.
Nov. 30, 2021: Nevada's sportsbooks registered $1.1 billion in wagers during the month of October — the first time the state's monthly handle has hit that mark.
Nov. 2021: Caesars and Red Rock Resorts announce plans for new Nevada sports betting platforms for 2022, igniting hopes that they may allow for remote registration.
Oct. 2021: DraftKings announces it will open a new office in Las Vegas, hoping to bring over 1,000 employees to the state by 2022.
April 2021: Caesars acquires William Hill for approximately $4 billion.
March 2021: Nevada introduces SB 165, the first step towards creating an official commission governing esports in the state.
Jan. 2020: Despite its first full year of competition, Nevada sets record highs in both sports betting handle ($5.3 billion) and revenue ($329.1 million).
May 2018: SCOTUS overturns the Appeals Court decision, ruling that PASPA is unconstitutional.
Feb. 2013: Assembly Bill 114 is approved, allowing Nevada to enter pacts with other states to offer internet-based poker, and other similar items.
March 2011: The state introduces AB 258, which amends the Interactive Gaming Legislation introduced in 2001 to establish a complete framework for the regulation of interactive gaming.
June 2001: Internet gaming, or interactive gaming, is introduced in Nevada.
Oct. 1992: The Professional and Amateur Sports Protection Act (PASPA) is passed, prohibiting states from offering any form of gambling on professional or amateur sports. Nevada, however, is exempt from this law, getting 'grandfathered' out of the legislation.
1975: Nevada Legislature authorizes race and sports betting to be offered in casinos.
1959: The state passes the Gaming Control Act, establishing the Nevada Gaming Commission, whose role is to act upon the recommendations of the Gaming Control Board and be the final judge of gaming licensing issues.
1955: Nevada State Legislature creates the Gaming Control Board as the state's economy becomes more and more dependent on gaming.
1949: Sports gambling is legalized in Nevada, and the state begins allowing betting at 'turf clubs,' which are independent of casinos.
1945: Nevada Legislature shifts licensing authority from the local and county level to the state.
1931: Governor Fred Balzar signs AB 98 into law, which legalizes casino gambling in Nevada.
Why BetMGM is the best sportsbook in Nevada
While many of the larger operators are not present in the list of Nevada betting sites, BetMGM is our top option for bettors due to its great range of sports markets, user-friendly layout, and reliable platform.
BetMGM has many features that new and experienced bettors will find appealing: live betting, live streaming, early cash out, and same-game parlays. The availability of 24/7 live customer support is a boon for sports bettors, and the intuitive mobile app comes highly recommended.
Online sportsbooks and sports betting apps in Nevada
BetMGM Nevada

A betting partner of the Las Vegas Raiders, BetMGM boasts a great mobile app, extensive market coverage, and a dependable platform. Live betting and 24/7 customer support make this a must-have account for Nevada sports bettors.
Read all about BetMGM Nevada in our BetMGM Review.
App store rating: 4.8 (iOS); 4.3 (Android)
Payout speed: 2-8 days
---
Caesars Nevada
Top-notch customer support
Caesars Sportsbook boasts an exceptional mobile app, elite customer support, and one of the most comprehensive reward programs in Nevada.
Read our Caesars Sportsbook Review for an in-depth analysis of one of Nevada's best sportsbooks.
App store rating: 4.6 (iOS); 4.4 (Android)
Payout speed: 1-5 days
---
WynnBET Nevada

WynnBET is a mobile-only sportsbook with solid customer support, promotions galore, and plenty of banking options. The sports betting app has a professional feel that leads to a professional and uncomplicated experience.
Open up our WynnBET Review to read more thoroughly researched analyses from our experts.
App store rating: 4.6 (iOS), 4.0 (Android)
Payout speed: 2-8 days
Is sports betting legal in Nevada?
Yes, Nevada sports betting has been legal since 1949. With such an extensive history of sports gambling in the state, Nevada has only recently yielded its monopoly on the industry.
When the Professional and Amateur Sports Protection Act (PASPA) was introduced in 1992, it prohibited all state-sanctioned or state-run gambling operations; however, it made an exemption for states that already had sports betting schemes in place. Nevada was one such state, along with Oregon, Delaware, and Montana.
In 2018, the Supreme Court of the United States (SCOTUS) overturned PASPA, opening the door for Nevada to receive its first actual competition in the industry. Despite this, the Silver State has maintained its status as one of the country's sports betting leaders.
Be sure to monitor other states with legal sports betting via our U.S. legal tracker.
Latest Nevada betting news
Who can bet on sports in Nevada?
It is a relatively simple task to start wagering on sports in Nevada. While you must go to a sportsbook in person to gain approval for online betting, there is no shortage of Nevada sportsbooks to visit. Bettors in the Silver State have access to over 50 physical sportsbooks, many of which live in Las Vegas. As long as you are 21 years or older and within state lines, you can begin placing sports bets even if you aren't a resident.
Here's a brief overview of the Nevada sports betting landscape:
Legal age
The legal age to bet on sports in Nevada is 21, whether inside a casino or wagering on a computer or mobile device.
Mobile betting
Once registered, legal online sports betting can take place on a computer, mobile phone, or tablet. The Nevada Gaming Control Board and the Nevada Gaming Commission oversee all online and casino gambling, including Nevada sports betting sites.
Within state borders
All wagers placed with Nevada sportsbooks must occur within state lines. Although you do not have to be a state resident to place a bet, you must be located physically within Nevada. Additionally, players will not be permitted to wager at online sportsbooks if they use a virtual private network to mask their location.
Retail sportsbooks
There are over 50 retail sportsbooks in Nevada. Las Vegas' plentiful casinos contain most of them, and they take wagers in person and via kiosk.
Taxable winnings
The federal government considers sports bet winnings as income. Winnings can be offset by losses, however. Players must pay the 24% tax rate if they garner upwards of $600 in a year. Additionally, Nevada administers a 6.75% state tax on gross revenue that exceeds $134,000.
The pros and cons of Nevada sports betting
Despite there now being plenty of competition for Nevada across the country, the Silver State remains one of the premier destinations for sports bettors. There are countless Nevada sportsbooks – retail and mobile – offered throughout the state, meaning the toughest decision for players will be discovering which sportsbooks present the best promotions and odds.
The future of sports betting in Nevada may be connected to mobile sports betting apps, and should the state ever amend its rules requiring bettors to visit retail locations to be approved for online wagering, it could take another significant step forward.
Few actual restrictions for sports bettors
Lots of Nevada sportsbooks
Ample online sportsbook promotions
Gaming license requirement limits online poker and daily fantasy
Must visit a retail sportsbook to register for online betting
Few local professional sports teams
How to start betting in Nevada
Nevada bettors can wager online or bet at one of the best sportsbooks in Las Vegas. In either case, gamblers must travel to one of the state's numerous retail sportsbooks to either place a physical bet or register for remote wagering, which can be done afterward on a mobile device. Both options accept several payment methods and offer a plethora of betting opportunities.
1
Select a sportsbook
Selecting Nevada sportsbooks can be as simple as reading reviews, clicking on promotional banners, and setting up accounts online or in a sports betting app. Remember, you'll have to visit a brick-and-mortar Nevada sportsbooks to complete the registration process.
2
Register in person
Registration can be completed within a few minutes of arriving at a retail location. Enter your credit card details, social security (if needed), and basic personal information when prompted. Make sure to review the terms and conditions to eschew any unwanted surprises.
Nevada is the only state requiring bettors to register in person. With the Nevada Gaming Commission approving remote registration for casino accounts, the hope is that sports bettors will soon be able to register remotely as well.
3
Claim a bonus
New bettors in Nevada benefit from the competitive landscape. Sportsbooks often leverage generous sign-up and welcome offers to attract customers. These are the most popular sorts of offers:
Deposit bonus: Lots of Nevada sportsbooks will match your first deposit, although they will often attach specific playthrough requirements.
Risk-free bet: After registration and making an initial deposit, you may get to place your first bet risk-free. In this case, if you place a bet and it loses, you'll usually receive back the amount of your wager as cash or site credits.
Free bets: Upon sign-up, you'll be gifted credits that you can use similarly to real money. These free bets are typically not eligible for withdrawal, but you keep any winnings.
5
Deposit and withdraw funds
This is an essential step that should be carefully handled when seeking out online and retail sportsbooks. Withdrawal delays aren't uncommon and can impact your personal betting needs or strategies. An in-person option may or may not be available either. Make sure to read the terms and conditions closely to identify the right choice for you.
Start betting
Bettors should always do their research to discover which games to play before placing any wagers. This means understanding the game and locating the best lines available. Registering accounts from a variety of Nevada sports betting sites can also help.
Odds explained
Nevada sportsbooks use American odds as the default option to show the favorites and underdogs. Favorites will always have minus odds, meaning players will have to bet more to win less money. For example, -150 odds would indicate a bet of $150 would have to be made to win $100. Underdogs are not likely to win and therefore have plus odds. The returns on these bets will be better. For example, +150 odds would mean $150 is the return should you bet $100.
Use our odds converter to see odds in other formats, like decimal or fractional odds.
Nevada sports betting handle
Sports betting in Nevada remains as popular as almost anywhere else in the U.S. In 2019, the Silver State set a then-record $5.3 billion in total betting handle, which New Jersey usurped in 2020. Although the COVID-19 pandemic brought down Nevada's 2020 handle, it did manage to have its second-biggest month at the time in October of that year, raking in $659.8 million.
In 2021, Nevada rebounded and surpassed its previous year's total handle. October 2021 proved its most lucrative month ever (now tied by January 2022), as its $1.1 billion handle was bested only by the $1.3 billion taken in by New Jersey's sportsbooks. Here's a look at how much money Nevada generates from sports betting every year:
Yearly breakdown
| | | | | |
| --- | --- | --- | --- | --- |
| Year | Total handle | Revenue | Hold percentage | Tax revenue |
| 2023 | - | - | - | - |
| 2022 | $8.7B | $446M | 5.1% | $30.1M |
| 2021 | $8.23B | $445.1M | 5.4% | $30M |
| 2020 | $4.3B | $263.3M | 6.07% | $17.8M |
| 2019 | $5.3B | $329M | 6.19% | $22.2M |
| 2018 | $3B | $193.9M | 6.42% | $13M |
Monthly handle
| | | | | | | | | | | | | | |
| --- | --- | --- | --- | --- | --- | --- | --- | --- | --- | --- | --- | --- | --- |
| Year | Jan | Feb | Mar | Apr | May | Jun | Jul | Aug | Sep | Oct | Nov | Dec | Total |
| 2022 | $1.1B | $781M | $863M | $582.5M | $562M | $490.5M | $418.4M | $408.8M | $760.8M | $921M | $927.9M | $880.4M | $8.7B |
| 2021 | $646.4M | $554M | $640.9M | $454.7M | $477.1M | $544.8M | $409.6M | $427.4M | $786.5M | $1.1B | $1.08B | $1.1B | $8.23B |
| 2020 | $502.1M | $489.1M | $141.1M | N/A | $56.2M*(April and May) | $78.1M | $165.5M | $474.9M | $575.1M | $659.8M | $609.3M | $588.4M | $4.3B |
| 2019 | $497.4M | $458.5M | $596.7M | $328.1M | $317M | $322M | $235.6M | $287.7M | $246.3M | $543.5M | $614.1M | $571.1M | $5.3B |
| 2018 | N/A | N/A | N/A | N/A | $317.3M | $286.5M | $244.6M | $247.6M | $571M | $528.5M | $581M | $561.8M | $3B |
What you can't bet on in Nevada
While Nevada offers a slew of sports betting options, from college basketball to ping pong, not everything is legal for NV sportsbooks to take bets on. Here's a look at what Silver State bettors cannot access legally:
Entertainment award ceremonies
Betting lines for celebrity-laden events and awards shows are not available in Nevada, as is the case with most U.S. states.
Politics
The Nevada Gaming Control Board does not allow wagering on politics. In fact, no U.S. state has legalized betting on politics.
What about esports?
Esports betting is legal in Nevada. State regulators have allowed for straight bets on esports since 2017, and in that same year clarified via a new bill that pari-mutuel wagering is permitted on esports as well. The Silver State is also the first to create an official commission governing esports, with its introduction of SB 165 in March 2021.
What about college sports?
Betting on college sports is legal in Nevada. The state lifted a long-standing ban on wagering on collegiate sports in 2001 and passed Assembly Bill 254 in 2021 to allow college athletes the rights to their names, images, and likenesses.
Legal sportsbooks in Nevada
Nevada sports bettors may place wagers online via sportsbook websites or mobile apps once they have received in-person approval. Legal sports betting can also be done at physical sportsbooks located within casinos and racetracks.
There are over 100 locations in Nevada to make a deposit for the William Hill app alone. So it is important to note that the list of retail partners for legal sports betting here is not necessarily exhaustive.
Nevada's online and mobile sportsbooks
| Online sportsbook | Mobile app | Odds provider | Online casino | Retail partner |
| --- | --- | --- | --- | --- |
| Atlantis Reno | Yes | Atlantis | No | Atlantis Casino Resort Spa Reno |
| BetMGM | Yes | BetMGM | No | Aria, Bellagio, Circus Circus, Excalibur, Luxor, Mandalay Bay, MGM, The Mirage, New York-New York, Park MGM (formerly Monte Carlo) |
| Boyd Gaming | Yes | Boyd Gaming | No | Aliante, California, Cannery, Eastside Cannery, Fremont, Gold Coast, Jokers Wild, Sam's Town, Suncoast, The Orleans |
| Caesars | Yes | Caesars | No | Bally's Las Vegas, Caesars Palace, The Cromwell, Eldorado, Flamingo Las Vegas, Harrah's Casino Hotel Lake Tahoe, Harrah's Casino Hotel Reno, Silver Legacy |
| CG Sports | Yes | CG Technology | No | Cosmopolitan, Hard Rock, M Resort, Palms, Silverton, The Palazzo, Tropicana, The Venetian |
| Circa Sports | Yes | Circa | No | Circa Las Vegas, Golden Gate |
| Golden Nugget | Yes | SBTech | No | Golden Nugget Las Vegas Race & Sports Book |
| NV Sports Books | Yes | South Point | No | Rampart Casino, South Point Casino |
| Peppermill | Yes | Peppermill | No | Peppermill Reno, Western Village |
| STN Sports | Yes | GAN | No | El Cortez, Fiesta, Green Valley Ranch, Red Rock Resort, Station, Wildfire |
| SuperBook | Yes | Westgate | No | Westgate Las Vegas |
| Treasure Island | Yes | Treasure Island | No | Treasure Island Las Vegas Race & Sports Book |
| William Hill | Yes | William Hill | No | Binson's Gambling Hall, Circus-Circus, Downtown Grand, Four Queens, OYO Hotel & Casino |
| WynnBET | Yes | GAN | No | Encore, Wynn Las Vegas Race & Sports Book |
Land-based Nevada sportsbooks
There are far too many retail sportsbooks in Las Vegas alone to list here. As such, we've chosen to focus on those that lead the pack, in our opinion.
| Sportsbook | Venue | Address | Phone number | Odds provider |
| --- | --- | --- | --- | --- |
| BetMGM Race & Sports Book | Mandalay Bay Resort & Casino | 3950 S Las Vegas Blvd, Las Vegas, NV 89119 | (877) 632-7700 | BetMGM |
| Caesars Palace Race & Sports Book | Caesars Palace | 3570 S Las Vegas Blvd, Las Vegas, NV 89109 | (866) 227-5938 | Caesars |
| Circa | Circa Casino & Resort | 8 E Fremont St., Las Vegas, NV 89101 | (702) 247-2258 | Circa |
| Cosmopolitan Race & Sports Book | The Cosmopolitan of Las Vegas | 3708 S Las Vegas Blvd, Las Vegas, NV 89109 | (702) 698-7000 | William Hill |
| Golden Nugget Race & Sports Book | Golden Nugget Las Vegas | 129 Fremont St., Las Vegas, NV 89101 | (702) 385-7111 | SBTech |
| Green Valley Ranch Sports Book | Green Valley Ranch Resort | 2300 Paseo Verde Pkwy, Henderson, NV 89052 | (702) 617-7777 | GAN |
| Mirage Race & Sports Book | The Mirage Las Vegas | 3400 S Las Vegas Blvd, Las Vegas, NV 89109 | (702) 791-7111 | BetMGM |
| Rampart Race & Sports Book | Rampart Casino | 221 North Rampart Blvd, Las Vegas, NV 89145 | (702) 507-5900 | South Point |
| Red Rock Race & Sports Book | Red Rock Casino | 11011 W Charleston Blvd, Las Vegas, NV 89135 | (702) 797-7777 | GAN |
| SuperBook at Westgate | Westgate Las Vegas | 3000 Paradise Rd, Las Vegas, NV 89109 | (702) 732-5111 | Westgate |
| The Book at The LINQ | The LINQ Hotel | 3535 S Las Vegas Blvd, Las Vegas, NV 89109 | (800) 634-6441 | Caesars |
| William Hill Sports Book | Circus Circus Hotel & Casino | 2880 S Las Vegas Blvd, Las Vegas, NV 89109 | (702) 734-0410 | William Hill |
| Wynn Las Vegas Race & Sports Book | Wynn Las Vegas | 3131 S Las Vegas Blvd, Las Vegas, NV 89109 | (702) 770-7000 | WynnBET |
Home team advantage: Nevada sports
Although the excitement for Nevada's growing number of sports teams can be alluring, we suggest you do your research before blindly backing any of these hometown favorites. Our how to bet guides are a valuable resource for new bettors.
Other types of gambling
Nevada is home to traditional casino gambling online and in person. In conjunction with sports betting, games like blackjack, baccarat, video poker, and slot machines are available at both types of NV casinos.
Casino
Nevada casinos are full-service and offer all of the traditional casino games guests expect. Players interested in table games will find different variations of blackjack along with roulette, baccarat, and craps. Carnival games like Three Card Poker and Caribbean Stud Poker are also offered.
Additionally, Nevada casinos feature high-limit rooms. Machine game players will find a multitude of video poker, slot machines, and electronic table games.
Poker
Nevada poker players can play both online and inside casinos. Live poker rooms can be found at 48 casinos around the state, with 24 of them in Las Vegas.
Since gambling sites require licenses from Nevada gaming regulators to operate, there is limited action for online poker players. Right now, the only option is WSOP.com.
Horse racing
There are three horse racetracks currently operating in Nevada. Players can view and wager on the races at Winnemucca Convention Center, White Pine, and Elko County racetracks.
Nevada allows its casinos to conduct pari-mutuel horse race betting for live and simulcast races in and beyond the state. There are a variety of off-track betting locations around the state for those who want to bet on horses without visiting a racetrack.
While state regulations prohibit Nevadans from using traditional online racing betting sites like BetAmerica and TVG, there are other ways to bet online. The South Point Race Book, Atlantic Race and Sports Book, and STN Sports mobile apps all contain horse racing for bettors.
Daily fantasy sports
Daily fantasy sports contests have been legal in Nevada since 2015, but operators do need a gaming license to run a gambling establishment, which has led many of them to pull out of the state. That means major players like DraftKings and FanDuel are unavailable for bettors right now; however, the former has reiterated its investment in Nevada, with plans to open a new office in Las Vegas following its acquisition of Golden Nugget Online Gaming on Aug. 9, 2021.
Responsible gaming in Nevada
With a lengthy history of gambling in the state, Nevada has developed numerous resources to assist problem gamblers. Players can leverage preventative measures to lessen the likelihood that they will run into trouble with gaming. There are multiple programs, such as the 'Given the Chance' awareness presentation, implemented by the Nevada Council on Problem Gaming.
Keeping a tight gaming budget with restrictions on how much money is deposited and setting loss limits can also hamper progress if you are having issues with gambling.
Visit Nevada Council on Problem Gaming
Legal U.S. sports betting markets
Sports wagering legislation on a state-by-state basis has created several legal betting markets. In addition to Nevada, the following jurisdictions have legalized sports gambling:
Upcoming legal U.S. sports betting launches
Nov. 23, 2022, was the official launch date of Maryland mobile betting. Marylanders gained access to seven of the country's best betting sites.
Ohio betting sites were close behind, with a Jan. 1, 2023 launch date that covered retail sports betting, too.
Soon, Massachusetts will make Nevadans jealous over their access to remote registration for online sports betting. Retail sportsbooks could begin accepting legal wagers in January. However, Massachusetts betting sites may not come online until March.
Potential legal U.S. sports betting markets
Those living in Nevada — where legal sports wagering has long been legal — may find it tough to believe there are still states moving toward legal sports betting, but there are plenty.
Here's a list of states which may potentially offer legal sports gambling soon:
Nevada sports betting conclusion
Nevada sports betting is still restricted because the Gaming Commission has yet to approve remote registration for online sportsbooks. On the whole, Nevada sportsbooks in land-based casinos reign supreme and act as the gateway for sports betting activity.
The Silver State is a highly competitive landscape for sports bettors and cements itself as a preferred destination for gambling of all types.
Sportsbooks to avoid in Nevada
See all blacklisted sportsbooks
Offshore sportsbooks have acted as a refuge for online sports bettors for years. These sportsbooks are not legal in Nevada and we advise you to place real money wagers with legal Nevada betting sites only.
If any offshore sportsbook wishes to do business in Nevada's mature market, they'll first have to stop operating illegally.

Allegations of withdrawal issues
No license information available on site
Poor customer service

Multiple reports of slow payments
Allegations of non-payments
Risk of account closure simply for winning bets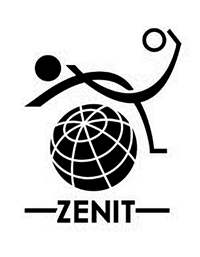 Reports of confiscated winnings
Slow customer support response times
See all blacklisted sportsbooks
Nevada sports betting FAQ
Yes, Nevada sports betting is legal. You can wager both in person and online.
Yes, online sports betting is legal in Nevada. However, you must visit a retail location in order to register first.
Nevada was exempt from the Professional and Amateur Sports Protection Act (PASPA) that was introduced in 1992 because it already had a sports betting scheme in place. This led to Nevada becoming the hub of sports betting in the U.S. until 2018, when PASPA was repealed and other states began to allow wagering on sports for the first time.
It has been legal to wager on sports in Nevada since 1949.
You must be 21 years of age to bet on sports legally in Nevada.
So long as you are within state lines, you can bet online in Nevada. You do not have to be a resident.
There are plenty of places to wager on sports in Nevada, including over 50 retail sportsbooks and numerous Nevada sports betting sites.
In 2022, Nevada took in over $30 million in tax revenue from legal sports bets.
Pages related to this topic

Joshua Howe is a sports betting editor at Covers, helping make smarter sports bettors since 2021. The experienced writer and editor has reviewed over 20 sportsbooks and has been placing his own wagers for three years and counting. He prefers FanDuel for its sleek app design and variety of NBA markets.