Vermont Sports Betting in 2023

Fact Checked
Brandon DuBreuil
has ensured that facts presented were obtained from reliable sources and are accurate.
Vermont sports betting is closing in on a tentative January 2024 launch. Green Mountain State residents will gain access to the best Vermont sportsbook promotions from US betting sites.
Follow along as we track the upcoming launch date and pertinent Vermont sportsbook news.
Regularly seen on:
Vermont, United States
Sports betting at a glance
Population: 645,500+
Legal age for sports betting: 21
Online sports betting: No
Retail sportsbooks: No
Vermont sports betting updates
Vermont is in line to become the 38th U.S. state to legalize sports betting. Governor Phil Scott is expected to sign H.127 after the bill recently passed both chambers of the state legislature. Online sports betting could launch in VT by January 2024.
Below is a timeline of relevant notable events within Vermont:
May 31, 2023: The approval of H.127 paves the way for Vermont's Governor to sign the bill into law.
May 9, 2023: The Vermont House of Representatives concurred with amendments made by the state Senate to H.127, legislation that will bring legal sports betting to the state. A tentative date has been set to launch by January 2024.
March 2023: H.127 is the first sports betting bill to pass the Vermont House, and — in positive news — the governor supports the legislation.
February 2023: H.127 — which would allow for two to six online sportsbooks in Vermont - passes its first committee by a nine to three vote. There are three more committees to pass before it comes to the Vermont House.
December 2022: Vermont published the sports betting study — key finding and recommendation are to legalize sports betting and have the Department of Liquor and Lottery regulate the industry within the state.
September 2021: Senate Bill 77 was introduced — a sports betting study gathering data to determine projected handle, revenue, and tax rates — and is completed by October.
2019: House Bill 494 is introduced in hopes of legalizing retail and online sports betting in Vermont. It earns a muted response as it was read once and died without another mention.
May 14, 2018: After 26 years after it's enacted, the Supreme Court strikes down the Professional and Amateur Sports Protection Act (PASPA), enabling each U.S. state to formally legalize and regulate sports betting.
1992: Vermont's last retail horse track shuts down operations, but horse racing betting is still legal (pari-mutuel).
1992: The Supreme Court rules in favor of the Professional and Amateur Sports Protection Act (PASPA), which strictly limits states' rights in terms of legalized sports betting.
1960: Vermont legislatures legalize horse racing betting in the state. The first track would open a few years later.
Is sports betting legal in Vermont?
Vermont is currently not amongst the states with legal sports betting — yet. The state's House and Senate recently agreed upon changes made to H.127, the bill the legalize sports betting in Vermont. Governor Phil Scott is set to sign the bill, and online operations could begin to offer legal sports betting in the state by January 2024.
Though the finer details are yet to be determined, the framework of H.127 appears plausible for all parties involved — Vermont's Department of Liquor and Lottery would provide regulatory oversight, and a competitive bid lottery would occur for two to six online sportsbook operators to gain licenses in the state. Successful operators would be taxed 20% on revenues.
State standards regarding responsible gambling would occur with legalization in Vermont, such as 21 years or older, and physically located within the state to wager. But a few interesting twists are rumored to be implemented — it is prohibited to wager on Vermont college programs unless it's outside of out-of-state tournaments like March Madness, credit cards are unable to fund online accounts, and the legal age to compete in daily fantasy sports would raise from 18 to 21.
Horse racing remains legal in Vermont, as it has been for over 60 years, despite there being no physical tracks for residents in the Green Mountain state to visit.
Latest Vermont Sports betting news
Crossing state lines: Nearby betting sites in 2023
Until Vermont begins to offer legal sports betting, which is tentatively to launch by January 2024, it will remain the only New England state not to have online event wagering. Connecticut, Massachusetts, New Hampshire, and New York have all online betting — both retail and online — over the past few years.
Maine lawmakers have legalized online and retail sports betting, but sportsbooks seem destined for a 2024 launch.
Who can bet on sports in Vermont?
Currently, no form of legal Vermont sports betting exists. It is expected that online sports betting will arrive in the Green Mountain State by January 2024. When it does, individuals 21 years of age or older would be permitted to wager.
Legal age
Vermont sportsbooks is reserved for adults 21 and older.
Mobile betting
All sports betting is illegal in Vermont, so no mobile sports betting apps are available. H.127 proposes that two to six online sportsbook operators receive state licenses.
Remote registration
Remote registration will be implemented and allow Vermont bettors to sign-up for licensed sportsbooks anywhere within state lines.
Within state borders
When Vermont legalizes and authorizes legal sports betting, all accounts created and wagers placed must be done so within state borders. All online betting is verified through geolocation technology to ensure this.
Retail sportsbooks
In somewhat of a surprise – considering how other states structured their sports betting laws — H.127 would not allow retail, land-based sportsbooks should the bill pass.
Taxable winnings
Individual bettor tax rates in Vermont have yet to be determined. The figure determined will be in addition to the current 24% federal tax that applies to all gambling winnings.
The pros and cons of Vermont sports betting
With the state legislature recently agreeing upon terms for H.127, Vermont bettors now await the arrival of legal online sports betting, which is expected by January 2024. Until then, bettors can still enjoy wagering on horse races and playing daily fantasy sports games until legalization occurs.
Daily fantasy games legal
Pari-mutuel horse racing betting legal
No online or retail casinos
No physical horse tracks despite horse racing betting being legal
How to start betting in Vermont
Only online sportsbooks will likely be available when Vermont begins to offer legal sports betting. The state expects to hold a lottery bid to allow two to six online sportsbook operators to gain licenses once legalization occurs.
We've outlined how to start betting once the first legal Vermont sportsbook launches:
1
Select a sportsbook
Once the state-licensed operators are announced, it will be vital to research each and select the sportsbook that best suits your needs as a sports bettor. Sportsbook reviews detail essential information, such as the best welcome bonuses, best betting lines, available bet types, and if the sportsbook has an accompanying sports betting app for players to utilize. Reading the fine print once sports betting becomes available in Vermont is critical.
2
Register online
When registering for an online sportsbook, you must provide personal information, such as your full name, date of birth, address, and social security number, to verify you meet the legal requirements. Once confirmed, you'll have to create a unique username and password for your account to secure your information.
3
Claim a bonus
Many major online sportsbooks offer new users a generous welcome bonus upon activating their accounts. The most common sportsbooks sign-up bonuses range from deposit match bonuses to second chance bonus bets and "bet to get" offers. Ensure you enter a promo code upon registering or making your first deposit if one is required to receive these sign-up bonuses.
4
Deposit funds
According to H.127, Vermont bettors cannot use credit cards to fund their accounts. To fund their accounts, bettors will have to use alternative payment methods, such as debit cards, ACH transfers, and e-wallets like PayPal. Typically, the deposit and withdrawal options are similar.
5
Choose your bet types
Assuming momentum to legalize sports betting continues on the positive trajectory in Vermont, sports bettors will likely have access to a vast market of bet types. Including moneylines, point spreads, Over/Unders (totals), parlays, live bets, and much more.
6
Start betting
Online sportsbooks and sports betting apps make it easy to find your favorite lines or odds. But, the lines listed for a particular event can vary depending on which sportsbook you're using. We suggest having accounts across multiple sportsbooks to ensure you always maximize your wagers.
7
Withdraw funds
The only feeling better than winning your wager is the feeling of withdrawing your winnings quickly and securely. As mentioned, it is doubtful that Vermont bettors will be able to access their winnings through credit cards, but will have various other options to withdraw from their account. It's worth noting that a transaction fee may apply when withdrawing, so ensure you review the applicable terms and conditions for each payment option.
Reading the odds
Vermont sports betting sites and apps will use American odds. These are displayed using plus (+) and minus (-) symbols. The favorite will always be minus-money with the (-) symbol prefix before the odds, and the underdog will be plus-money with the (+) symbol prefix before the odds.
For example, the Patriots may be -110 favorites to beat the Jets, and this means a $110 moneyline wager would earn $100 in profit should New England beat New York. On the flip side, the Jets may be +150 to beat the Patriots, which means a $100 wager would earn $150 profit ($250 returned to the bettor) should New York upset New England.
Be sure to use our odds calculator if you want to toggle between American, fractional, and decimal odds.
What you can't bet on in Vermont
As eager as Vermont bettors are to legally wager on sports, which is tentatively set to happen by January 2024, some niche and pop culture categories will still remain off limits even after legalization.
Politics
If Vermont were to legalize sports betting, wagers on politics — such as odds to win the 2024 U.S. presidential election — would be off limits and not be posted.
Entertainment award ceremonies
It is unclear whether Vermont bettors will be able to wager on entertainment award ceremonies — like the Oscars, Grammys, and Emmys — should sports betting become legal.
esports
It is yet to be determined whether esports betting will be available in Vermont.
What about Vermont college sports?
With no professional sports teams in the state, collegiate athletics reign supreme in Vermont. Unfortunately when legal sports betting arrives in January 2024, it will be illegal for residents in the Green Mountain State to wager on their local collegiate teams. The one caveat is that the law would allow betting during out-of-state tournaments, such as March Madness.
Home team advantage: Vermont sports
Just because Vermont isn't home to any professional sports teams doesn't mean that the Green Mountain State isn't without its allegiances with franchises from surrounding states in the four major sports leagues. We advise eliminating that regional bias and conducting thorough, relevant research on any prospective bet before placing a wager of any amount.
Review our how to bet guides for actionable intel aimed at new and intermediate bettors.
Other types of gambling
Vermont doesn't have a wide variety of legalized and regulated forms of gambling currently in place, potentially due to the state's small size.
Casino
Vermont has no casinos within the state — online or land-based.
Poker
No live, online, or social poker rooms are legal in Vermont. Typically associated with casino games, it's unsurprising that the Green Mountain State doesn't offer residents an option to play poker.
Horse racing
Horse racing is legal in Vermont, but the last horse track closed in 1992. However, those interested in wagering on horse races in Vermont can still use the FanDuel Racing sports betting app.
Daily fantasy sports
Daily fantasy sports are legal in Vermont. Interested residents can participate in daily NFL, MLB, NBA, and NHL fantasy contests on apps like DraftKings and FanDuel. Notably, H.127 would raise the DFS legal age from 18 to 21 in the state.
Quick facts: Vermont sports betting
Currently, Vermont is tentatively set to offer legal sports betting by January 2024. Though details are rapidly evolving, below is our quick facts table for relevant and timely Vermont sports betting updates.
| | |
| --- | --- |
| Launch date | Jan. 2024 (est) |
| Legal age for betting | 21 |
| Online sports betting | No ❌ |
| Number of betting licenses | Up to 6 |
| Number of betting sites | Up to 6 |
| Remote registration | No ❌ |
| Retail sportsbooks | No ❌ |
| Online casino sites | No ❌ |
| Online poker | No ❌ |
| Retail casinos | No ❌ |
| Betting on college sports | No ❌ |
| Betting on esports | TBD |
| State population | 645,500+ |
| Tax rate | 20% |
| State regulator | Vermont Department of Liquor and Lottery |
Responsible gaming in Vermont
The Vermont state government prioritizes responsible gaming initiatives to assist those with gambling issues. They currently offer a wide range of services to raise awareness of this issue and to support those living with it.
Legal U.S. sports betting markets
When Vermont legalizes sports betting, it would join the ranks of these already legalized jurisdictions:
Upcoming legal U.S. sports betting launches
Kentucky
On March 31, 2023, Governor Andy Beshear signed the Kentucky sports betting bill. The Bluegrass State can now host up to 27 online sportsbook operators, with the first batch launching in late-2023 or early-2024.
Texas
On April 18, 2023, House Bill 1942, the Texas sports betting bill that would authorize legal online sports betting sites, inches forward in the Texas legislature. This a small but positive sign for Texas sports bettors.
North Carolina
Sports bettors have a reason for optimism as a North Carolina sports betting bill finally passed the state House. If the Senate passes and signs it into law, N.C. online sportsbooks could launch as early as January 2024.
Potential legal U.S. sports betting markets
Vermont is one of many states moving toward legal sports betting. Like Vermont, the regions that are listed may potentially offer legal sports gambling to those within their borders soon:
Sports betting sites in Vermont to avoid
See all blacklisted sportsbooks
Vermont sports bettors should be wary of registering with unregulated offshore sportsbooks they currently have access to due to their unlawful business practices.
Residents should refrain from using these platforms, as your personal and financial information is at risk of being breached. We'd advise being patient and waiting for the state begins to offer legal sports betting. This will ensure that all sportsbooks available to you are from trusted and licensed operators, mitigating all risks.

Allegations of withdrawal issues
No license information available on site
Poor customer service

Multiple reports of slow payments
Allegations of non-payments
Risk of account closure simply for winning bets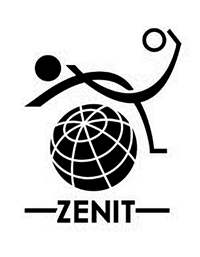 Reports of confiscated winnings
Slow customer support response times
See all blacklisted sportsbooks
Vermont sports betting FAQs
No. Currently sports betting is illegal in Vermont but is expected to legalize shortly and begin offering legal sports betting by January 2024.
Vermont would grant two to six operating licenses to regulated sportsbooks. Eligible bettors could wager on every available sports market, except for Vermont collegiate teams, unless they are participating in out-of-state tournaments.
Yes, daily fantasy sports are legal in Vermont.
No, online gambling is not legal in Vermont.
Until Vermont legalizes sports betting, Connecticut, Massachusetts, New Hampshire, and New York are the closest legitimate legal sports betting markets.
Pages related to this topic

Carson is new to the world of reviewing sportsbooks, as he just joined Covers in March 2023, but he has been following North American sports and sports betting for the majority of his life. He's a frustrated Raptors fan and a hopefully Detroit Lions lifer, but above all, he cheers for overall sport's chaos to scroll the Internet's very calm and level-headed reactions.