Trusted MLB Betting Sites Online in 2023

Last Updated Jan 31, 2023, 1:22 PM ET
Your search for the best MLB betting sites starts here.
Our lineup card identifies trusted legal baseball betting sites for the 2023 Major League Baseball season, unbiased sportsbook reviews, MLB betting strategies, baseball betting odds, common types of bets, and more.
Is betting on MLB games legal?
The increase in legal baseball betting stems from efforts made by 32 states, along with DC, that offer legal sports betting. Sports wagering transpires in those jurisdictions via a combination of retail (in-person) and/or online mobile betting.
Check the status of legalized sports betting in your area before proceeding with the wide range of betting options available for any baseball game.
MLB betting odds
Numerous MLB betting opportunities exist for fans with various degrees of sports wagering experience. With the 2022 World Series in the rearview mirror, attention turns to 2023.
Can the Houston Astros become the first back-to-back champs since the 2000 New York Yankees captured their third consecutive World Series title? Check out our free MLB picks and predictions, and visit our 2023 World Series odds page to keep your eye on the ball this offseason.
Odds to win the 2023 World Series
What makes for a great MLB betting site?
Learn how we rate sportsbooks
We're covering all bases and giving you the green light to take your swings with the most reputable baseball betting sites. Check out these key features before stepping into the betting box:
Legitimacy
While baseball has plenty of unwritten rules, you should measure each betting site on its overall trustworthiness. Choosing the ideal MLB betting site means sticking to the legal and regulated sportsbooks identified earlier. Each has a proven track record of treating their customers with honesty.
Banking
The chosen online sports betting sites centered on MLB betting promote convenient sportsbook deposit and withdrawal methods. Hassle-free banking transactions are a significant advantage when betting with a legal sports wagering app.
Odds
The most reliable real-money baseball betting sites in 2022 display their betting lines and offer a variety of odds. Securing the most desirable price is key to a profitable betting strategy. Use our MLB odds tool to identify competitive betting odds.
League
Aspiring pro ball players long to join MLB, but the game's global footprint extends to professional markets, including Japan, Taiwan, South Korea, Dominican Republic, and Mexico. Soon you'll seek stats on those other leagues, related events, and coverage of the most popular types of bets. Betting opportunities differ by the sportsbook, so shop around for popular options.
Live betting
The better baseball betting sites incorporate live betting into their platforms, including odds and betting lines updated in real-time along with the action on the field. Often referred to as in-game wagering, you'll find the live betting option applied most frequently to the moneyline. Mobile betting allows you to live bet at any juncture of the game, even if the baseball game goes into the late innings.
Customer Service
Managers call the bullpen when they need help getting out of an inning, and similar logic applies when contacting a real money MLB sportsbook. Our team reached out to the various customer service channels, taking time to verify the responses received via telephone, email, and live chat. The quality of service differed at each MLB betting site, but we can vouch for each's efforts and level of service.
Mobile
No matter the scouting report, we always prioritize the importance of mobile-friendly baseball betting apps. The top sports betting apps are functional, intuitive, and packed with the same features found on your desktop or at a betting kiosk. Each site we tested is compatible with iOS or Android devices.
Learn how we rate sportsbooks
Getting started at MLB betting sites
There are several factors to consider when choosing which online betting site to go with for your MLB picks, so we've listed the essential elements you need to consider when doing so.
1
Register
Familiar routines notoriously drive baseball players, and the sign-up process at the top MLB betting sites is consistent across the board. Tap the account sign-up icon, enter your personal information, and follow the prompts to join.
2
Deposit
Newly registered players must add real-money funds to their accounts before placing any wagers. The 'deposit' or 'cashier' buttons will allow you to complete this required step.
3
Bet
With your account formally verified, you can now proceed with prospective wagers and access baseball betting lines. Look for the bet slip, which shows your selections and displays the amount of money you want to post.
4
Withdraw
Each baseball betting site on our list provides near-instant deposits and swift access to your winnings. The payment option used to make the first deposit will also be used for any withdrawals.
Types of baseball bets
Picking a preferred MLB betting site often comes down to which one can offer you the best odds. Look for odds that offer a nice mix of variety and value. Here's a quick overview of the popular types:
Moneyline
Picking a winner best defines the moneyline, the most elementary wager in MLB and sports betting terminology. Plus symbols (+) denote underdogs, while the minus symbol (-) applies to favorites. The respective odds of each team determine payouts.
Futures
Odds on upcoming or long-running betting markets, think of odds to win the World Series, form the basis for MLB futures bets. Others include season win totals and player awards, including league MVP and Cy Young winners. These sets of odds open in the offseason and take action all year, adjusting to results, injuries, and betting action until the market is closed by the sportsbook or the outcome is decided.
Props bets
The convivial atmosphere in baseball clubhouses and dugouts lends itself to fun, light-hearted wagers like prop bets. With props, you are betting on outcomes outside of the final score. Prop — or proposition — bets can cover anything from the number of strikeouts by a pitcher or total bases by a batter to the number of runs scored in the first five innings of a game.
Run lines
Baseball's version of a point spread incorporates aspects of the moneyline, with bettors wagering on the number of runs the given team will score or surrender in the matchup.
In nearly all circumstances, the run lines are designated at +1.5 for underdogs and -1.5 for favorites. In this instance, you are betting that the team will win the game outright or lose by precisely one run. For wagering on the favorite, you are betting that they will win by two runs or more.
Over/Under (totals)
Betting on the total number of runs tallied in the game by both clubs constitutes the Over/Under. Winners of this bet type accurately predict whether the total falls higher or lower than what was set by the oddsmakers.
Parlays
Two or more baseball bets packaged together constitute parlay bets. While potentially lucrative, parlays carry higher risk. All of your wagers must win to qualify, with any loss negating any gains.
Blacklisted MLB betting sites
See all blacklisted sportsbooks
We have ruled a handful of baseball betting sites out at the proverbial plate due to poor customer service, wagers not honored, and other unsavory behavior. Avoid these blacklisted betting sites.

Allegations of withdrawal issues
No license information available on site
Poor customer service

Multiple reports of slow payments
Allegations of non-payments
Risk of account closure simply for winning bets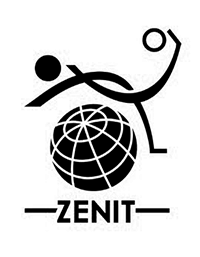 Reports of confiscated winnings
Slow customer support response times
See all blacklisted sportsbooks
Baseball betting sites FAQs
No. The process takes a few minutes from start to finish. You will have to create a username, password, and personal information before account verification occurs. Once registered, you can access the account from a mobile device or desktop.
The sports betting sites identified all post MLB betting odds throughout the post-season and eventual World Series finalists.
Yes, the sportsbooks listed within this guide are legally licensed and regulated by state authorities. Our editors review and thoroughly test each site to ensure that you are betting at a safe and legitimate sports betting site.
Legal World Series betting sites display betting lines in advance of the matchups, in addition to posting futures odds.
Yes. State-regulated sportsbooks post betting odds for the World Series once the two teams are announced. You can also tap into the futures market to wager on potential World Series winners.
Pages related to this topic

Senior Sports Betting Editor
Mike has been researching and reviewing products for more than a decade. The former travel and entertainment publisher is all in on sports betting. When he's not sweating picks or supporting Covers' betting experts in making smarter sports bettors, you can find him by the BBQ, perfecting his cross-hatch marks.