Tennessee Sports Betting: 11 Best Legal Betting Sites in 2023

Last Updated Feb 02, 2023, 3:25 PM ET
The Tennessee sports betting market is an online-only model. Today, users place wagers via mobile apps at 11 Tennessee betting sites and collect sign-up bonuses from anywhere within Volunteer State lines. Learn more about Tennessee sportsbooks in our comprehensive state guide.
Regularly seen on:
Best Tennessee sports betting sites
Tennessee, United States
Sports betting at a glance
Online sports betting is live now
Legal age for sports betting is 21
11 legal online sportsbooks active
Exclusive welcome offers below
Tennessee sports betting updates
On July 1, 2019, the Tennessee Sports Gaming Act came into effect as Gov. Bill Lee agreed to allow the bill to become law without his signature. Gov. Lee vehemently opposed gambling but understood that legal online sports betting was in his state's best interest.
Review this timeline of Tennessee's sports gambling history for an overview of its milestones:
Dec. 19, 2022: BetMGM is named an official sports betting partner of the Nashville Predators. The multi-year partnership includes a BetMGM-branded restaurant and signage at Bridgestone Arena.
Dec. 15, 2022: November wagering translates to a new Tennessee sportsbook betting record, as betting sites handled $439.5 million in wagers.
Nov. 11, 2022: Tennessee sports betting hits a record high in October, as the state records an all-time handle of $405.3 million.
Oct. 24, 2022: Tennessee's sports betting regulator approves license renewals for BetMGM, DraftKings, FanDuel, and Action 24/7.
Oct. 18, 2022: Tennessee sports betting in September saw a big boost compared to August, as online sportsbooks generated more than $336.9 million in bets.
Sept. 6, 2022: Hard Rock Sportsbook launches in the state, becoming TN's 11th active sportsbook.
Aug. 16, 2022: Tennessee becomes the third state to launch a Betly online sportsbook.
Aug. 3, 2022: Caesars Sportsbook becomes an official sports betting partner of the Memphis Grizzlies.
April 27, 2022: SuperBook launches sportsbook operations in Tennessee.
April 14, 2022: Wagr, a Tennessee-based sportsbook, becomes the official sports betting partner of the MLS' Nashville FC.
March 10, 2022: The Tennessee Sports Wagering Advisory Council (SWAC) approves three new mobile sportsbooks. When Bally Bet, Betly, and SuperBook launch online operations, TN will be up to 13 licensed sportsbooks.
Feb. 17, 2022: Tennessee registers an all-time single-month record of $386 million in sports betting handle for January.
Feb. 10, 2022: Fubo is approved as the 10th sportsbook for online betting in Tennessee. A launch date is not announced.
Jan. 24, 2022: Wagr became the first peer-to-peer betting platform to receive a license in the U.S. and is the ninth legally licensed sportsbook operator in Tennessee.
Jan. 4, 2022: Record revenues generated by Tennessee-licensed sportsbooks continue, with close to $40 million in November.
Jan. 1, 2022: SWAC takes over the regulation of sports betting from the Tennessee Education Lottery.
Dec. 17, 2021: The Sports Wagering Advisory Council (SWAC) will assume sports wagering regulatory duties in January following a handoff from TELC.
Nov. 17, 2021: Tennessee becomes the fifth-fastest state to surpass $2 billion in bets, registering $2.335 billion in sports betting handle during the first 12 months.
October 2021: The Volunteer State recorded its largest-ever monthly handle in September; Tennessee sits $40 million shy of hitting the $2 billion mark for 2021.
Oct. 21, 2021: Bally becomes a sports betting partner of the Nashville Predators.
Sept. 8, 2021: Barstool Sportsbook launches in Tennessee.
September 2021: Barstool Sportsbook and Wagr, a social sports betting app, receive sports betting operating licenses from the Tennessee Education Lottery.
August 2021: Caesars acquires William Hill, and subsequently, the William Hill app is replaced by the Caesars Sportsbook app in Tennessee.
April 30, 2021: WynnBET launches online operations in Tennessee following its approval from the state's Education Lottery.
March 2021: William Hill sportsbook launches in Tennessee with its mobile app.
Nov. 1, 2020: The first online Tennessee sportsbooks go live, kicking off the state's legal online sports betting industry.
September 2020: TELC approves its first three sportsbook operators: DraftKings, FanDuel, and BetMGM.
April 2020: After months of criticisms and revisions, the Tennessee Education Lottery Corporation (TELC) approves finalized regulations, including a 10% hold mandate for all operators. All operators are subsequently permitted to begin applying for licenses.
Nov. 2019: The Sports Betting Advisory Council is assembled by Tennessee lawmakers. The council begins devising the first draft of Tennessee sports betting regulations.
July 2019: The Tennessee Sports Gaming Act officially becomes sports betting law.
May 2019: Gov. Bill Lee allows the bill to become law without his signature. Despite being morally opposed to gambling in Tennessee, Lee believes legalizing sports betting is in the state's best interest.
Nov. 2018: Rep. Rick Staples introduces a bipartisan bill to legalize Tennessee sports betting.
Why DraftKings is the best sports betting site in Tennessee
Tennessee's thriving mobile-only sports betting scene includes DraftKings, which stands out from the crowd thanks to its stellar mobile app. Our experts tested the Volunteer State's best sportsbook and praised its live betting platform, competitive odds, and customer support.
We're pleased to say that new users can claim a bet $5, get $200 in bonus bets welcome bonus with DraftKings Tennessee. This sportsbook offer comes heavily recommended by the Covers team.
DraftKings distinguishes itself thanks to its user-friendly mobile apps for iOS and Android devices. DraftKings will earn high marks and ranks first among the best sports betting apps in 2023. Users can access many odds boosts for marquee sports and matchups from anywhere in Tennessee. We would expect a more minimalist design, but the overall usability shines through despite its gaudy home screen.
Any players seeking assistance with banking or accessing markets can leverage 24/7 customer support via live chat.
Find out what else awaits TN sports bettors in our thorough DraftKings sportsbook review.
Best offers and bonuses in Tennessee
Tennessee sports betting sites continue to serve up generous welcome offers to new Volunteer State bettors. The best Tennessee sportsbook bonuses in 2023 come from the likes of Caesars Sportsbook, FanDuel, BetMGM, and WynnBET:
---
Caesars Sportsbook - Up to $1,250 on Caesars: Caesars Tennessee customers can enter promo code COVERSBONUSFULL to receive up to a $1,250 free bet should their first wager fall flat. With the addition of Tier Credits and Reward Credits from Caesars Rewards®, TN bettors have it made with the Caesars Sportsbook sign-up bonus.
---
BetMGM - $1,000 back in bonus bets: New BetMGM Tennessee users can swing for the fences with their first bet. If you lose, BetMGM will pay you back with one (if you wagered $49 or less) or five (if you bet $50 or more) bonus bets up to $1,000.
---
FanDuel - $3,000 no sweat first bet: Tennessee customers can score a $3,000 no sweat first bet when they register and deposit at least $10 at FanDuel. If you lose your first wager, the sportsbook will return the entire amount as bonus bets. Jump on this welcome offer before it expires on Feb. 12, 2023.
---
WynnBET - Bet $100, win $100: Tennessee sports bettors looking to start smaller can deposit and wager $100 at WynnBET to receive $100 in free bets. Bets on odds of -120 or longer are eligible for this promo.
Terms and conditions apply to all bonuses and promotional offers.
Top five Tennessee betting sites
Tennessee sports bettors have ample choice when it comes to legal and regulated online sportsbooks. However, there is a handful of platforms that every Volunteer State punter should have in their sportsbook rotation. Here are the top five Tennessee sports betting sites:
1. DraftKings Tennessee
DraftKings' popularity owes a lot to its mobile app, and Tennesseans will be hard-pressed to find one better. Everything is accessible within just a few taps on an intuitive layout, including a menu at the bottom of the screen that displays all the sections. Ultimately, placing a wager with DraftKings Tennessee's mobile sportsbook is a delightfully simple experience and great for player props.
Covers has generated this DraftKings Review to provide even further expert analysis.
---
2. FanDuel Tennessee
FanDuel Tennessee has maintained a top-three spot on our list of the best legal sportsbooks in the state, thanks largely to its abundant sports market offerings, exclusive live-streaming partnerships, fantasy sports, competitive odds, and engaging mobile platform. The FanDuel Tennessee app has a sterling reputation and remains an elite option for daily fantasy sports.
More information can be found in our FanDuel Review.
---
3. BetMGM Tennessee
BetMGM offers a stylish mobile platform and some of the best odds found in the industry. Sports fans can easily navigate through their impressive variety of sports markets and bet types. BetMGM rounds out as one of the more reliable mobile apps in the Volunteer State and one of the best Louisiana betting sites.
Giving our BetMGM Review can resolve any questions one may have.
---
4. Caesars Tennessee
Caesars Sportsbook offers the best welcome bonus available and an app to match. Caesars Tennessee has an extremely user-friendly app, one of the top customer service programs in the industry, and a highly fulfilling rewards program. Use promo code COVERSBONUSFULL on your initial deposit.
Any lingering queries can be put to rest by reading our Caesars Sportsbook Review.
---
5. WynnBET Tennessee
Honed in on delivering a professional feel, the WynnBET app follows through with excellent customer support, plenty of bonuses for new and existing users, and highly secure banking methods. While it's available on mobile only, WynnBET manages to provide a platform that's distinctive and smooth, making the act of placing a bet an enjoyable one.
Open up our WynnBET Review to read more thoroughly researched analysis from our experts.
What sportsbooks are legal in Tennessee?
In 2023, there are 11 legal online Tennessee sportsbooks:
DraftKings - Best sportsbook


FanDuel - Great betting app


BetMGM - Best for banking


Caesars - Best welcome bonus


SuperBook - Competitive lines


WynnBET - Trusted brand


Barstool - Great bet selection


Hard Rock - Superb live betting


Action 247 - Big event specials


Betly - User-friendly platform


Wagr - Best for social betting
Legal sportsbooks in Tennessee
Online and mobile wagering remains the lone option for Tennessee sports bettors. There are no retail sportsbooks in Tennessee. There are currently 11 legal sportsbooks in the state, but 13 operators are now licensed. With no limitations on the number of licenses allowed, we could see a continued influx of sportsbooks in the Tennessee market.
TwinSpires TN stopped taking wagers on March 16, 2022 and is no longer available to Tennessee sports bettors.
Tennessee's online and mobile sportsbooks
Latest Tennessee betting news
Who can bet on sports in Tennessee?
If you are at least 21 years of age and physically present in the state of Tennessee, you may place a sports bet with a licensed sportsbook. With the absence of casinos or racinos, all sports wagers must be placed online in the Volunteer State.
Head on over to a sports betting website or download its accompanying app to get started. Here's a rundown of the things you need to know before placing your first bet:
Legal age
You must be 21 years or older to partake in Tennessee sports betting.
Mobile betting
You can place wagers with legal Tennessee sports betting sites or mobile sports betting apps. As of Jan. 1, 2022, the Sports Wagering Advisory Council is responsible for regulatory duties.
Remote registration
As there are no in-person options in Tennessee, those wanting to make a sports wager have the benefit of completing the entire registration process online. Tennessee bettors can simply enter some personal information and get started online in minutes.
Within state borders
Users must have both feet within state lines to place a sports wager in Tennessee. Online sportsbooks are required to verify your exact whereabouts, so if geolocation services are blocked, you will not be permitted to place a bet.
Retail sportsbooks
Of the states to have legalized sports betting, Tennessee is one of only two states not to offer an in-person gambling experience. As such, there are no brick-and-mortar sportsbooks in the Volunteer State — and no plans to add any in the near future.
Taxable winnings
Although all winnings and gaming revenue from sports bets are taxed at the federal level, there is no personal state tax on these winnings in Tennessee.
Sports betting law dictates that Tennessee sportsbooks typically withhold 25% of all winnings, provided you share your SSN. If you decline to do so, 28% of your winnings will most likely be held.
The pros and cons of Tennessee sports betting
The ability to register and place bets remotely is a big plus for sports bettors in Tennessee. This ease of access is sure to encourage beginner and intermediate sports gamblers to try out the handful of online sportsbooks operating in the state.
Placing a physical bet can be enjoyable as well, but unfortunately, that won't be an option for Tennesseeans. Additionally, the mandated 10% hold on all wagers means sports bettors have access to less favorable odds compared to other states with legalized sports betting.
Remote registration and deposits
No cap on the number of operators
Only southern state to permit online betting
No in-person betting
Can't bet college player props
Mandatory 10% hold
How to start betting in Tennessee
Tennessee is one of just two states (Wyoming) that feature online-only sports betting. You will not be able to engage in legal sports betting via retail casinos or physical sportsbooks
There's only a single option if you're looking to get started with Tennessee sports betting. In order to place your first bet, you must register with an online sportsbook via their website or mobile app.
1
Select a sportsbook
When perusing the offerings of the various Tennessee sports betting sites, be sure to consider not only promotional offerings but the odds and prices offered by each provider.
Tennessee's 10% mandatory hold of sports wagers far exceeds the national average, so it's important to find the most favorable betting opportunities.
After checking out some sportsbook reviews and reading over the terms and conditions of each provider, you'll be reading to move forward with the sportsbook that best meets your betting needs.
2
Register online
Tennessee's fully online sports betting provides users with a streamlined registration process.
New users can register on a Tennessee sports betting site or a mobile app. After selecting a sportsbook, simply enter some personal information and verify your identity. It's that easy.
3
Claim a bonus
Like other states, Tennessee sportsbooks regularly offer sign-up bonuses to reward users for choosing their betting platform. It's especially important to sniff out the most lucrative offers in Tennessee, however, as online providers are required to withhold a larger portion of your winnings than sportsbooks in other states. Here are some of the most common sportsbook sign-up bonuses in the Volunteer State:
Risk-free bets: This offer gives you the opportunity to place your first wager stress-free. Lose your bet? No problem. The sportsbook will refund the amount, usually in the form of site credit.
Deposit match: Some Tennessee betting sites will match your initial deposit. Read the fine print to see if there is a maximum amount and/or playthrough requirements.
No deposit bonus: This is essentially free money — a small bonus credited to your account just for signing up.


6
Start betting
Line shopping is always a good idea — and this especially rings true in Tennessee. It's crucial to identify the sportsbook(s) offering the best lines. Not every Tennessee online sportsbook will offer the same betting lines, so it's up to players to make sure they're not leaving any money on the table.
7
Withdraw
While deposits will be nearly instantaneous, players should expect withdrawals to take a bit longer to process. Be sure to familiarize yourself with each Tennessee sportsbook's terms and conditions and keep an eye on the fees associated with your institution or payment processor of choice.
Odds explained
Tennessee sportsbooks use American Odds as the default option. Favorites are shown with a minus (-) sign and tell you the amount you have to wager in order to win $100. For example, -120 odds indicate $120 needs to be wagered in order to take home $100 in profit.
A plus (+) sign is used to determine the underdog. This line shows you the amount you'll win when placing a $100 bet. For example, +180 odds indicate you'd take home $180 in profit when placing a wager of $100. When you bet on an underdog, you are less likely to win — but receive a more favorable betting line.
Moneyline odds are displayed for other types of bets as well. Some players prefer to view decimal odds, and some Tennessee sportsbooks may support that functionality. Check out our odds converter to switch from American to decimal or fractions.
What you can't bet on in Tennessee
There are very few limitations on Tennessee sports betting rules, but a few types of college wagers are unavailable. You won't find any high school athletics to wager on either, as all amateur sports involving underage athletes are off-limits.
Politics
Tennesseeans are not permitted to bet on politics, at any level, in the Volunteer State.
What about Tennessee college sports betting?
College sports betting are fair game in Tennessee, with the exception of live betting and college player props. Aside from that, sports bettors are free to place wagers on both in and out-of-state college games.
What about the NFL Draft?
The hype around the league's signature offseason event is real, especially with regard to betting. Tennessee bettors can capitalize on this legal market for all seven rounds. Daily changes to the prop markets and the barrage of news updates fuel the betting action.
What about esports?
Tennessee is one of few states to include esports gambling in their sports betting laws. Tennessee sportsbooks are able to offer esports betting; however, The Tennessee Education Lottery Corporation (TELC) does need to approve each event individually before online sportsbooks can offer any odds to interested bettors.
Tennessee sports betting handle
Although sports betting — and gambling in general — is relatively new to Tennesseeans, the Volunteer State became the quickest in the nation to reach $1 billion in sports bets. It took Tennessee just six months to hit 10 figures.
Here's a breakdown of Tennessee's sports betting earnings thus far:
Yearly breakdown
| Year | Total handle | Revenue | Hold percentage | Tax revenue |
| --- | --- | --- | --- | --- |
| 2023 | - | - | - | - |
| 2022 | $3.83B | $379.4M | 9.9% | $68M |
| 2021 | $2.6B | $239.9M | - | $39.3M |
| 2020 | $312M | $27M | 8.8% | $5.4M |
Monthly handle
| | | | | | | | | | | | | | |
| --- | --- | --- | --- | --- | --- | --- | --- | --- | --- | --- | --- | --- | --- |
| Year | Jan | Feb | Mar | Apr | May | Jun | Jul | Aug | Sep | Oct | Nov | Dec | Total |
| 2023 | - | - | - | - | - | - | - | - | - | - | - | - | - |
| 2022 | $386M | $313.3M | $370M | $292.8M | $261.6M | $216M | $182.8M | $205.9M | $336.9M | $405.3M | $439.5M | $440.4M | $3.83B |
| 2021 | $211M | $176M | $206M | $172M | $160M | $174.5M | $144.5M | $144.5M | $257M | $375.3M | $365.7M | $341.8M | $2.6B |
| 2020 | N/A | N/A | N/A | N/A | N/A | N/A | N/A | N/A | N/A | N/A | $131M | $181M | $312M |
Home team advantage: Tennessee sports
While it's legal to bet on hometown teams in Tennessee, it's important to ensure that sports fans research all bets and place them carefully. As much as you may like the Nashville Predators or the Memphis Grizzlies, always try to stay objective when assessing your team's odds of coming out on top. Brush up on key terms and bet types with our how to bet guides.
Other types of gambling
Gov. Bill Lee has been openly and adamantly opposed to the idea of casinos — or any other retail operation — opening its doors in Tennessee. Consequently, it's doubtful we'll see any form of retail gambling in the state any time soon.
Tennesseans may not have a racetrack or off-track betting (OTB) outlet to visit in person, but pari-mutuel bets may be placed online. Daily fantasy sports have also been a popular choice in Tennessee since 2016.
Casino
Although you won't find a single casino in the state, Tennesseeans do have some options if they're willing to travel outside of state lines.
Neighboring states such as Alabama, Arkansas, Missouri, Mississippi, and North Carolina are all home to a number of casinos. For those residing in Memphis, Tunica, Mississippi may be the best option for in-person casino gambling. Tunica is home to six large casinos — all boasting an impressive lineup of table games and slot machines.
Those looking for legal online casino alternatives in Tennessee can enjoy sweepstakes casinos like Chumba Casino and LuckyLand Slots. Here, you'll find a variety of slots, blackjack, video poker, and more.
Poker
Unsurprisingly, there is no live poker in Tennessee. The only online option for Tennesseeans is Global Poker, which uses the sweepstakes model to remain legally compliant in the state.
Horse racing
Tennessee gamblers are free to place pari-mutuel bets online with the best horse racing betting sites — TVG and TwinSpires. There is no horse racing in the state itself, but it is legal to wager on other races around the country.
There have been some attempts to bring horse racing back to the Volunteer State, but strict gambling laws have thwarted these recent efforts.
Daily fantasy sports
Tennessee lawmakers passed a bill to legalize daily fantasy sports back in 2016. It was somewhat surprising to see the historically conservative state become just the third to legalize and regulate DFS.
FanDuel and DraftKings were early to market in Tennessee and lead the way in terms of offerings and prizes. Just download a sportsbook app and you're all set. Other sites include Yahoo, Fantasy Draft, Draft Day, Monkey Knife Fight, and Daily Number.
Quick facts: Tennessee sports betting
While Tennessee doesn't offer any brick-and-mortar retail sportsbooks or casinos, bettors still have the option of mobile betting.
Keep an eye on our Tennessee sports betting quick facts table below for all the latest:
| | |
| --- | --- |
| Launch date | Nov. 1, 2022 |
| Legal age for betting | 21 |
| Online sports betting | Yes ✅ |
| Number of betting licenses | 13 |
| Number of betting sites | 11 |
| Remote registration | Yes ✅ |
| Retail sportsbooks | No ❌ |
| Online casino sites | No ❌ |
| Online poker | No ❌ |
| Retail casinos | No ❌ |
| Betting on college sports | Yes ✅ |
| Betting on esports | Yes ✅ |
| State population | 7.05 million |
| Total handle (2021) | 2.6 billion |
| Tax rate | 20% |
| State regulator | Tennessee Sports Wagering Advisory Council |
Responsible gaming in Tennessee
With sports betting legal in Tennessee, state regulators have introduced a variety of resources for individuals dealing with a gambling addiction. Helplines, educational services, counseling, and support groups are easily accessible for those looking for ways to tackle their gambling problems.
Additionally, 5% of all sportsbook revenue in Tennessee is donated to the Tennessee Department of Mental Health and Substance Abuse's problem gambling resources.
Players can also set maximum bet and/or deposit limits for themselves when visiting a casino.
Legal U.S. sports betting markets
While Tennessee introduced online-only legal sports betting legislation, other states have adopted both in-person and online wagering. Currently, sports betting is legal in the following U.S. jurisdictions:
Upcoming legal U.S. sports betting launches
Much anticipated legal online sports betting will soon come to Massachusetts. Retail sports betting in Massachusetts comes into effect sometime in January. However, online sports betting in Massachusetts will only follow in March at the earliest.
On Nov. 23, 2022, Maryland online sports betting became a reality. The best part: 60 total operators could soon call the Old Line state home.
Jan. 1, 2023, marked the official go-live date for Ohio sports betting sites and retail locations.
Potential legal U.S. sports betting markets
Though places like Tennessee have generated thriving legal sports betting markets, there are states moving toward legal sports betting that are still looking to do the same.
Here's a list of regions which may potentially offer legal sports gambling soon:
Tennessee sports betting conclusion
Tennessee sports betting has as much going for it as it does working against it. The availability of esports and remote wagering is a boon, as well as the lack of a cap on operators. The total handle will be sure to see a steady increase in the coming years.
On the other hand, the mandated 10% hold on all wagers is a massive hindrance to Tennessee sportsbooks. It means less favorable odds and less likelihood that sports fans will be sustainably profitable. Eager bettors also have no choice but to use online Tennessee sports betting sites, as no in-person betting or retail sportsbooks are permitted.
Sportsbooks to avoid in Tennessee
See all blacklisted sportsbooks
Tennessee sports bettors do have access to offshore betting sites, but it is illegal to gamble with these unlicensed providers. Although it may be tempting to seek out better lines, it's highly recommended you avoid these sportsbooks and stick to legal, regulated Tennessee sports betting sites.

Allegations of withdrawal issues
No license information available on site
Poor customer service

Multiple reports of slow payments
Allegations of non-payments
Risk of account closure simply for winning bets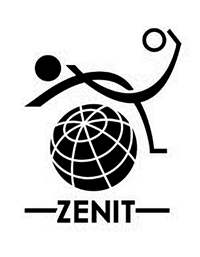 Reports of confiscated winnings
Slow customer support response times
See all blacklisted sportsbooks
Tennessee sports betting FAQ
Yes, it is legal to bet on sports in Tennessee if you are 21 or older. Tennessee sports betting sites are regulated by the Tennessee Sports Wagering Advisory Council.
No, you do not have to be a Tennessee resident to bet on sports in Tennessee. You do, however, need to be physically present in the state to place a wager.
Sports bettors can place wagers online by visiting a legal Tennessee sports betting site or downloading a mobile app.
No, there are no retail Tennessee sportsbooks as the state has legalized online sports betting only.
Yes, you may bet on both professional and collegiate teams in Tennessee. This is great news as you can place bets on the Memphis Grizzlies, Nashville Predators, Tennessee Titans, and more. Some bets, like college player props and live betting, are not permitted, however.
Tennessee's online-only sports betting plan generated $68 million in tax revenue in 2022.
Sports bets can only be placed in Tennessee by visiting an online sportsbook website or downloading a sports betting app. In-person retail betting is not available in Tennessee.
As all sports bets must be placed remotely in Tennessee, bettors come from all across the Volunteer State. Memphis residents regularly jump across the border to bet in person at Mississippi casinos.
Yes, DraftKings was among the first online sportsbooks to launch in Tennessee on November 1, 2020.
Yes, FanDuel Sportsbook joined DraftKings as an early entrant into the world of Tennessee sports betting.
Yes, Barstool Sportsbook is legal to operate in Tennessee.
The best promo code in Tennessee is "COVERSBONUSFULL" worth up to $1,250 on Caesars.
Pages related to this topic

Jeff has been reviewing sportsbooks and covering North American sports betting full-time since 2021. The former NHL prospects writer has crafted over 100 reviews and guides for the Covers community and has been sweating his own picks for over a decade.