Best F1 Betting Sites and Promos for 2023

Fact Checked
Brandon DuBreuil
has ensured that facts presented were obtained from reliable sources and are accurate.
The best F1 betting sites set you on the right track for every race year round. We assessed the top betting sites — such as BetMGM, FanDuel, and DraftKings — to serve you the best sportsbook promos and enlightening F1 betting tips that will land you in the pole position in 2023.
So, fasten your safety belts and fire up your engines, as we are about to guide you through everything you need to be aware of before betting on Formula One.
Regularly seen on:
Best F1 betting sites
Sportsbook
Bonus
Top Feature
Overall Rating
Featured Rating
Bonuses Rating
Banking Rating
Features Rating
Experience Rating
Security Rating
Support Rating
Payout Speed
Benefits
Top five F1 betting sites reviewed
A good F1 racer has multiple mechanics in their crew pit, and a good bettor should be the same. Having numerous sportsbook accounts is vital when betting on Formula One, allowing you to lock in the best price for every race.
I've sped through the sports betting landscape to provide you with the top five F1 betting sites in 2023:
1. BetMGM
BetMGM stands on the top of the podium on our list of the best F1 betting sites. The online sportsbook comes equipped with competitive odds for a wide range of betting markets for Formula One, which you can access on its mobile app, one of the best sports betting apps in the industry.
Read our BetMGM Review to get under the hood of this great sportsbook.
---
2. FanDuel
It is no surprise that FanDuel ranks highly on this list, as the operator is one of the top betting options in the country. Whether you're drawn to its user-friendly layout, fantastic sports betting app, great "Live" section or slew of enticing bonuses and promotions — which never require a FanDuel promo code to claim — FanDuel Sportsbook has a lot to offer.
Check out our FanDuel Sportsbook Review for an in-depth analysis.
---
3. DraftKings
DraftKings was once known strictly as a daily fantasy sports (DFS) operator. Today, the platform is one of the biggest sportsbooks in the industry today. Its easy-to-use interface and competitive betting lines are just the tip of the iceberg of the great features you can expect when betting on Formula One with DraftKings Sportsbook.
Our DraftKings Review highlights more of the operator's key features, including latest welcome bonus, which does not require a DraftKings promo code to claim.
---
4. Caesars Sportsbook
Caesars Sportsbook presents Formula One bettors with one of the premier sportsbook loyalty programs in the country — Caesars Rewards. You can turn real-money wagers into Caesars Rewards points, which can be redeemed for hotel stays, dining, and more at various Caesars locations. Additionally, you can earn up to $1,000 in bonus bets when you sign up today using the Caesars Sportsbook promo code 'COVERSBONUS1000.'
Read our Caesars Sportsbook Review to learn more about this staple of the sports betting industry.
---
5. bet365
bet365 is an internationally renowned sports betting platform that is now legal in six states (CO, IA, KY, NJ, OH, and VA). This global recognition positions bet365 as one of the top Formula 1 betting sites for bettors.
The bet365 sportsbook has an industry-leading live betting section, including live streaming for various sporting events, which can be accessed seamlessly on its mobile betting app. New users can also access $150 in bonus bets when registering with the bet365 bonus code 'COVERS' or 'CVSBONUS' if you are in Colorado or New Jersey.
Refer to our unbiased bet365 Review for further details.
What makes BetMGM the best F1 sportsbook promo
'The King of Sportsbooks' lives up to its name, as BetMGM sits on our throne as the best F1 sportsbook promos of 2023.
BetMGM's welcome offer — up to $1,500 in bonus bets — is the highest-value new user promotion in the industry. It is also simple to claim, as you just need the BetMGM bonus code 'COVERSBONUS' and a minimum $10 initial deposit to qualify. Additionally, the online sportsbook's offer has reasonable terms and conditions, such as a 1x playthrough requirement and seven days to use all your earned bonus bets.
BetMGM iOS app
Recent F1 betting updates
Don't fall asleep at the wheel. Stay in the loop as we update everything happening in the F1 betting world below:
Nov. 30, 2023: The 2023 Las Vegas Formula 1 Grand Prix boosts MGM Resorts to record revenue, earning the highest-grossing weekend for hotel revenue in the company's 40-year history.
Nov. 20, 2023: The inaugural Las Vegas Grand Prix was the "most bet F1 event in BetMGM Sportsbook's history", according to BetMGM's trading manager, Seamus Magee.
Nov. 19, 2023: Covers' Amy Calistri recaps the inaugural F1 Las Vegas Grand Prix, which was won by the betting favorite Max Verstappen.
Nov. 17, 2023: Carlos Sainz Jr.'s damaged car halts the Las Vegas Grand Prix's first practice ahead of this weekend's highly anticipated race.
Nov. 16, 2023: The upcoming Las Vegas Grand Prix is a top seller and is "the top-selling F1 race worldwide on StubHub and one of the most in-demand sporting events of the year," according to a StubHub spokesperson.
Nov. 15, 2023: With the Las Vegas Grand Prix looming, Mercedes bans its Formula 1 team from accessing casinos.
Nov. 15, 2023: Las Vegas sportsbooks anticipate that the Formula 1 Grand Prix in the city will set a sports betting record for the sport.
Nov. 15, 2023: There will be no shortage of celebrities in town for the Las Vegas Grand Prix, with David Beckham, Shaquille O'Neal, DJ Tiësto, Gordon Ramsay and more hosting events.
Oct. 12, 2023: Max Verstappen and Red Bull practically clinch the F1 Driver's Championship and Constructor's Championship, respectively, for the 2023 Formula 1 season.
Sept. 21, 2023: Kentucky adds Formula 1 racing to its sports betting catalog ahead of the launch of legal mobile sports betting
How we rate and review F1 betting sites
The sports betting market is a crowded landscape. So, allow me to be your co-pilot and highlight several important aspects that separate the best F1 betting sites from the pack.
Welcome bonuses and promotions
Operators will use a wide range of the best sportsbook promos and welcome bonuses — such as deposit matches, second chance bets, and no deposit bonuses — to get you to register. It is vital you thoroughly review the terms and conditions before you claim any sportsbook offer.
---
User experience
A sports betting site could have all the bells and whistles in the world, but it's not much use if users cannot easily access bonuses, betting markets, and winnings. Prioritize Formula 1 betting sites that have an intuitive design.
---
Variety of bet types
One of the most important F1 betting tips I can give is to ensure your chosen Formula 1 betting sites have an extensive range of markets for every race. Look for popular bet types, like outright winners and top 10 finish, but also for futures markets, like F1 World Driver's and Constructor's Championship odds.
---
Banking options
Banking should be as stress-free as a Sunday drive. The best F1 betting sites should offer a variety of banking options, such as Visa, Mastercard, PayPal, or any other of the best sportsbook deposit and withdrawal methods.
---
Payout speed
Similar to a driver's mindset on the track, you should be looking to complete the payout process as fast as possible. The top Formula 1 betting sites should offer quick withdrawal times that get your winnings to you within a few days and without any speed bumps.
---
Security
At Covers, safeguarding your personal and financial information is our top priority. That's why we subject every recommended Formula 1 sports betting site to a comprehensive evaluation using our Covers BetSmart Rating system, ensuring you have a safe and secure online sports betting experience.
---
Customer support
Whether you've popped a tire, blown a gasket, or just need a routine check-up, a sportsbook's customer support team is there to get you back on the road. The best F1 betting sites should be accessible via live chat, phone support, email, and an active Twitter account.
How to bet on F1 races
It's time to get in the driver's seat with the best F1 betting sites in 2023. Follow the steps below to create your new sportsbook account:
1
Select a sportsbook
Refer to our legal sportsbook reviews to further familiarize yourself with each of the best F1 betting sites listed above. Remember: A good betting strategy is to create accounts with several operators so you can line shop and get the best price when betting on Formula One.
2
Register
Registering a new sportsbook account is similar across all major Formula 1 betting sites. Find the account 'sign-up' button, and enter some personal information — including your full name, date of birth, email address, and more.
It's worth noting: Some operators require you to provide your social security number (SSN) to confirm your identity. Just know that any information you share is safely stored with the sportsbook.
3
Deposit
Now you have to add funds to your newly created sportsbook account. Find the 'deposit' or 'cashier' button and follow the prompts. Select the vendor you are most comfortable with as your preferred payment method.
4
Bet
Like a car with a full tank of gas, a funded sportsbook account means that you're ready to hit the accelerator and start betting on Formula One. Research available F1 markets to discover intriguing betting lines for upcoming races. Then, add them to your betslip, enter your stake, hit confirm, and wait for them to cross the finish line.
5
Withdraw
Before you pop a bottle of bubbly to celebrate your successful bet, you must select your preferred withdrawal method to secure your winnings. Though it is easiest to use the same method you chose for depositing, it is not a requirement. All major vendors typically process withdrawals within one to five banking days.
Betting on F1 Grand Prix
Now that you know how to use F1 betting sites, below are the key races to note in the upcoming Formula 1 calendar:
| Event | Date | Location | Previous winner |
| --- | --- | --- | --- |
| Bahrain Grand Prix | Feb. 29 - March 2, 2024 | Bahrain International Circuit, Sakhir | Max Verstappen |
| Australian Grand Prix | March 22-24, 2024 | Albert Park Circuit, Melbourne | Max Verstappen |
| Monaco Grand Prix | May 24-26, 2024 | Circuit de Monaco, Monte Carlo | Max Verstappen |
| British Grand Prix | July 5-7, 2024 | Silverstone Circuit, Northamptonshire | Max Verstappen |
| Italian Grand Prix | Aug. 30 - Sept. 1, 2024 | Monza Circuit, Milan | Max Verstappen |
F1 betting tips and strategies
The betting opportunities arise fast and furiously for every Formula One race. I'll take you through several F1 betting tips that will help you shake and bake your way into a lucrative race day:
Home-track advantage
Similar to an NFL or NBA team having a home field advantage, every F1 driver has certain tracks where they get an additional boost. Look at the upcoming F1 races and outline the drivers that historically perform the best at these tracks to identify drivers that the market is undervaluing.
Find the best price
As mentioned numerous times in this article — if you like a particular wager, browse the available betting odds on every F1 betting site to get the best price. Refer to our F1 betting news page to ensure you're getting the most value from your bet.
Keep up with trends
Who's had a strong showing in their previous races? Has a team had recent technical issues with their cars? What has a team's dynamic been like lately? These are just a few F1 trends to keep an eye out for.
Watch for weather
No one likes to drive in the rain, especially professional F1 drivers who can reach up to 220 mph on the track. Keep tabs on the weather report every race weekend, as even the slightest amount of unwanted weather can dramatically impact a race.
Stay away from the "hype" bet
A driver performing well during qualifiers doesn't translate to an automatic podium finish. When researching a race, don't get caught up in the flashy bet appearing all over your timeline and airwaves.
Maximize bonuses
We've outlined several of the best sportsbook promos available from the top F1 betting sites. Utilize these instant bankroll boosts to help you develop your Formula One sports betting strategy.
Blacklisted F1 betting sites
See all blacklisted sportsbooks
We prioritize user safety, which is why we rigorously vet every sportsbook we recommend to ensure their adherence to industry safety standards. Through this process, we have identified several F1 betting sites engaged in irresponsible business practices, such as delayed payments, unfulfilled bets, inadequate customer support, and other questionable behaviors. We strongly advise avoiding the following blacklisted betting sites at all costs.

Allegations of withdrawal issues
No license information available on site
Poor customer service

Multiple reports of slow payments
Allegations of non-payments
Risk of account closure simply for winning bets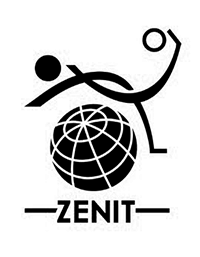 Reports of confiscated winnings
Slow customer support response times
See all blacklisted sportsbooks
Quick facts: F1 betting sites
Upcoming race
Bahrain Grand Prix - March 2, 2024
Location of upcoming race
Bahrain International Circuit - Sakhir, BHR
Best F1 sign-up bonus
BetMGM - up to $1,500 in bonus bets
Available bonus types
Bonus bets, deposit matches, deposit bonus
Available bet types
Race winner, fastest lap, head-to-head, podium finish, top-10 bet
F1 World Driver Championship favorite
Max Verstappen
F1 Constructor's Championship favorite
Red Bull
Mobile apps
iOS and Android

✅

States with legal F1 betting
33 (+DC)
Legal age for F1 betting
21; 18 (MT, NH, RI, WY)
Best betting sites by sport
Interested in the best betting sites for other sports? We've identified and highlighted the top operators for each of the following sports:
F1 betting sites FAQ
When creating our top F1 betting sites list, we looked at all major sports betting sites and assessed them based on several key factors — including F1 bet types, banking methods, mobile app, and live streaming capabilities. The sportsbooks that ranked highly in all of the key areas made it on our best F1 betting sites list.
Yes. You can safely bet on any Formula 1 race with any of the sports betting platforms listed on this page.
Yes, every F1 betting site listed offers a new-user promotion. BetMGM is our pick for the best F1 betting site welcome bonus, offering new users up to $1,500 in bonus bets when they sign up using the BetMGM promo code COVERSBONUS.
The top F1 betting sites accept most of the common payment methods for both deposits and withdrawals, including Visa, MasterCard, and PayPal.
Yes. You are able to live bet on Formula 1 races with each of the sports betting platforms mentioned above.
Pages related to this topic

Carson joined Covers in March 2023 but has been following North American sports betting for the majority of his life. The Journalism major is a frustrated Raptors fan and a hopefully Detroit Lions lifer. Still, above all, he cheers for the overall sport's chaos so he can scroll the Internet's very calm and always level-headed reactions.