Florida Sports Betting in 2023

Last Updated Jan 31, 2023, 1:58 PM ET
Florida sportsbooks are no longer operational in the Sunshine State.
On Nov. 22, 2021, a federal judge ruled the Florida-Seminole Gaming Compact was in violation of the Indian Gaming Regulatory Act (IGRA). After exhausting all legal avenues, the Hard Rock Sportsbook announced it would be "temporarily suspending" all sports betting on Dec. 4, 2021. All told, Floridians enjoyed legal wagering for less than five weeks.
With a DraftKings-FanDuel initiative failing to garner enough support to land on the November 2022 ballot, commercial operators and the best sports betting sites won't be arriving until 2025 at the earliest.
This guide to Florida sports betting will serve as your go-to resource for the latest betting news and legal updates.
Regularly seen on:
Florida, United States
Sports betting at a glance
Population: 21.6 million
Legal age for sports betting: 21
Online sports betting: No
Retail sportsbooks: No
Sports betting revenue: N/A
Florida sports betting updates
Florida sports betting is no more. As the state government and Seminole Tribe continue to defend their current pact or hammer out a new deal, here's a look back at Florida's sports betting journey to date:
Dec. 14, 2022: The DC Circuit Court of Appeals hears oral arguments on Florida sports betting, with a formal ruling on its previous dismissal expected in 2023.
July 11, 2022: The DC Circuit releases a briefing schedule in the Florida tribal compact sports betting case that indicates a ruling won't occur until sometime in 2023.
June 1, 2022: Caesars and NYRA Bets launch the Caesars Racebook app in Florida and Ohio.
April 27, 2022: The Florida Seminole tribe stops making revenue-sharing payments to Florida. With the 2021 Florida-Seminole Compact on ice, the tribe will instead make payments into escrow until the litigation is resolved.
March 7, 2022: Atlanta Falcons Wide Receiver Calvin Ridley is suspended for the 2022 NFL season after betting on NFL games in 2021 with Florida's Hard Rock Sportsbook.
Feb. 18, 2022: DraftKings CEO Jason Robbins reveals that the sports betting operator didn't get enough signatures in time to place a proposed constitutional amendment on the state's 2022 election ballot.
Jan. 28, 2022: Florida Education Champions' initiative, backed by DraftKings and FanDuel, concedes defeat with less than 500,000 verified signatures gathered.
Jan. 20, 2022: The DraftKings-FanDuel initiative approaches 400,000 signatures.
Jan. 11, 2022: With just over 295,000 signatures, the FanDuel and DraftKings-backed initiative has gathered just a third of the signatures required to reach the November 2022 ballot. The deadline to reach 891,589 signatures is Feb. 1, 2022.
Dec. 4, 2021: Thirty-five days after launching, the Hard Rock Sportsbook agrees to "temporarily suspend" all operations in Florida. Legal Florida sports betting has come to an end.
Dec. 1, 2021: A group of Las Vegas Sands-aligned groups files a lawsuit against seven parties acting on behalf of the Seminole Tribe. The groups allege the Seminole Tribe has been paying off petition gatherers to prevent them from collecting signatures for a Las Vegas Sands 2022 ballot measure.
Nov. 25, 2021: After the Seminole Tribe's motion for a stay pending appeal is denied, an emergency motion for a stay pending appeal is filed with the DC Circuit Court of Appeals. Meanwhile, the Hard Rock Sportsbook is still operational.
Nov. 23, 2021: The Seminole Tribe files a notice of appeal and motion for a stay pending appeal with the DC federal court just one day after Judge Friedrich eradicates the Florida-Seminole Compact. The Tribe seeks to continue taking sports bets throughout the appeal process.
Nov. 22, 2021: Judge Dabney Friedrich throws out Florida's sports betting compact, putting an end to legal sports betting and the Seminole Tribe's gaming expansion plans. The judge ruled both federal (Indian Gaming Regulatory Act) and state (Amendment 3) laws were violated.
Nov. 1, 2021: The Seminole Tribe of Florida goes live with an "early access launch" of its Hard Rock Sportsbook, despite at least two lawsuits challenging the state's model of legal sports betting still working their way through federal court.
Oct. 19, 2021: Florida District Judge Allen Winsor dismisses the first of the Magic City-Bonita Springs lawsuits.
Oct. 15, 2021: October 15 arrives, but legal Florida sports betting does not.
Sept. 27, 2021: Two Florida businessmen and the anti-gambling group No Casinos file the third lawsuit — the second in D.C. The motion claims no gaming expansion can occur in Florida without voter approval, citing Amendment 3.
Sept. 27, 2021: Magic City Casino and Bonita Springs Poker Room file their second lawsuit — this time, in D.C. The lawsuit claims online Florida sports betting would violate several federal laws.
Aug. 17, 2021: Magic City Casino and Bonita Springs Poker Room file a lawsuit against the Department of the Interior and Secretary of the Interior, Deb Haaland, challenging the validity of their Seminole Tribe Compact approval.
Aug. 6, 2021: Florida's pact with the Seminole Tribe passes its 45-day approval period. By neither approving nor denying the Seminole-Florida Gaming Compact, the U.S. Department of the Interior gives Florida the OK to move forward with its proposed October 15, 2021, launch date.
May 25, 2021: Gov. DeSantis quietly signs a new tribal compact. The agreement would allow the Seminole Tribe to expand its gaming library and offer retail and online sports betting. Pari-mutuel facilities would also be permitted to operate Florida betting sites through servers located on tribal lands.
May 2019: Gov. DeSantis refuses to sign off on an agreement reached between Sen. Wilton Simpson and the Seminole Tribe. The pact would have allowed tribal casinos and racetracks to offer legal Florida sports betting.
Nov. 6, 2018: Voters pass Amendment 3, effectively prohibiting the Florida Legislature from passing new gambling expansions without the approval of the Seminole Tribe.
May 14, 2018: SCOTUS overturns the Professional and Amateur Sports Protection Act (PASPA). Individual states are now permitted to legalize and regulate sports betting.
Is sports betting legal in Florida?
No, Florida sports betting is no longer legal. On Nov. 22, 2021, a federal judge ruled the state's gaming compact violated a federal law requiring all tribal gambling to take place on tribal lands. While a server was located on Indian land, Florida sports bettors were not, which the Court could not accept.
After the Seminole Tribe's appeals and motions for stay were denied, the Hard Rock Sportsbook paused operations on Dec. 4, 2021. The state of Florida and Seminoles will continue to defend their compact while also having the opportunity to re-work their agreement to restrict all event wagering to tribal lands.
The path of least resistance would be leaving it up to Florida residents — but this could take a while. The earliest voters could get the opportunity to vote on a commercial sports betting measure? 2024. In this scenario, Florida sportsbooks would not go live until 2025.
Engage with our interactive legal tracker for the latest information on states with legal sports betting across the country.
Online Sports Betting: Unlikely before 2025?
The Hard Rock Sportsbook has hit the pause button in Florida. The Seminole Tribe's emergency motion for stay has fallen short, and the tribe will now attempt to defend their gaming compact or reach a new agreement with the state. Doing so while bypassing the voter approval process, however, will lead to further litigation.
Unfortunately, with Florida Education Champions' inability to collect enough signatures before the Feb. 1, 2022, deadline, online Florida sports betting was not on the November 2022 ballot. Florida will now be without the likes of FanDuel and DraftKings until 2025 at the earliest.
Who can bet on sports in Florida?
When legal sports betting returns, adults 21 and over will be permitted to place sports wagers on a legal sportsbook app or website and eventually be able to do so in person at a tribal casino.
Here's a brief look at the current Florida sports betting landscape:
Legal age
If you're 21 or older, you will be allowed to place a sports bet in Florida.
Mobile betting
Mobile betting has not been available since Dec. 4, 2021. If Florida sports betting sites return, bettors may be able to place wagers from anywhere in the state or have to be physically located on tribal lands to confirm their picks.
Remote registration
Florida sports bettors were able to register with Hard Rock from anywhere in the state. If all betting is restricted to tribal lands in the future, however, Floridians may have to visit a sportsbook in person to get started.
Within state borders
In states that have legalized sports betting, online sportsbooks use geofencing to ensure all users have both feet firmly planted in the state. Florida sportsbooks will use the same technology to restrict all out-of-state bettors.
Retail sportsbooks
It would stand to reason that brick-and-mortar Florida sportsbooks will be located in most, if not all, of Florida's tribal casinos. Pari-mutuel betting facilities were also in line to partner with the Seminole Tribe and offer sports betting, but the Department of the Interior nixed those plans.
Hard Rock Sportsbook in Hollywood, FL, will be a top option for in-person betting.
Taxable winnings
With no state income tax, Florida sports bettors will only need to fork over the federally mandated 24% on gambling winnings over $600. Luckily, gambling losses can offset these winnings as well.
Latest Florida betting news
Crossing state lines: Nearby betting sites in 2023
For those looking for Florida sports betting alternatives, few options exist. Mississippi has legalized sports betting — but only in licensed casinos. Tennessee, on the other hand, is the nearest option for mobile betting.
The pros and cons of Florida sports betting
Although there are no legal Florida sportsbooks, the state is arguably further along in the legalization process than many other jurisdictions. Unfortunately, a DraftKings and FanDuel-backed initiative came up short and did not appear on the November 2022 ballot.
If the Seminole Tribe retains exclusive rights to offer sports betting in Florida, bettors will be unlikely to be offered the most favorable betting lines.
The Seminole Tribe could pivot to mobile sports betting on tribal lands
Fully mobile Florida sports betting could eventually return
Few limitations on sports bets
Uncertainty amidst lawsuits
Monopolized market may lead to lackluster betting lines
Commercial Florida sportsbooks unlikely before 2025
How to start betting in Florida
If both retail and mobile sports betting are legalized, Florida sports bettors will have the option of visiting a physical sportsbook or legal Florida sports betting site to get started.
1
Select a sportsbook
Before placing a sports bet in Florida, it will be important to identify which sportsbook best suits your betting needs. Hard Rock was the only option after its initial launch, but other providers could enter the market in the future.
Keep an eye on sign-up bonuses, betting lines, and the ease of making deposits and withdrawals. Don't forget to read over reviews as they become available.
2
Register online
Floridians will be able to register, make deposits, and place bets — all from the comfort of their own homes or anywhere else in the state.
3
Claim a bonus
In November 2021, the Seminole Tribe and the Hard Rock Sportsbook offered a $100 risk-free bet to new sports gamblers in Florida. Other popular bonuses include deposit matches and no-deposit bonuses, which Florida sportsbooks could offer in the future.
4
Deposit funds
Sportsbooks offer a variety of methods to fund your account. Florida sports bettors will be able to use PayPal, credit cards, debit cards, bank transfers, PayNearMe, or cash when gambling in person.
Don't forget to familiarize yourself with the relevant terms and conditions to avoid any unexpected transaction fees.
6
Start betting
After you've chosen a sportsbook, claimed your bonus, and funded your account, you'll be ready to place your first sports wager. Remember, if you find superior odds elsewhere, there'll be nothing stopping you from hopping over to another sportsbook.
7
Withdraw funds
Withdrawing your sports bet winnings should be straightforward in Florida. These transactions tend to take a bit longer to process than deposits, so don't be surprised if you have to wait a few days to access your bankroll.
Reading the odds
American odds are the default option in the United States, and Florida sportsbooks will also display odds this way. American odds involve the use of minus (-) and plus (+) signs to indicate favorites and underdogs.
Favorites are shown with a minus sign; the number you see tells you the amount you would have to wager to win $100. For example, -160 odds show you that a $160 bet would net you $100 in winnings.
Underdogs are slightly different. A plus sign is used to show the amount you'd stand to win when placing a $100 bet. For example, +110 odds tell you a $100 bet would lead to $110 in profit.
Some sportsbooks also show odds as fractions and decimals. Check out our odds converter to cycle through all three types of betting odds.
Florida sports betting handle
Keep an eye on this space for the latest figures from Florida's foray into legal sports betting.
Yearly breakdown
| | | | |
| --- | --- | --- | --- |
| Year | Total handle | Revenue | Hold percentage |
| 2021 | - | - | - |
Monthly handle
| | | | | | | | | | | | | | |
| --- | --- | --- | --- | --- | --- | --- | --- | --- | --- | --- | --- | --- | --- |
| Year | Jan | Feb | Mar | Apr | May | Jun | Jul | Aug | Sep | Oct | Nov | Dec | Total |
| 2021 | n/a | n/a | n/a | n/a | n/a | n/a | n/a | n/a | n/a | n/a | - | - | - |
What you can't bet on in Florida
Florida sports betting will include professional, college, and Olympic sports.
However, some wagers will not be made available to Sunshine State bettors. Don't expect to find the following markets at Florida sports betting sites:
Politics
Politics will be off-limits in Florida. No state has legalized this type of wagering to date.
Entertainment award ceremonies
Florida isn't likely to permit betting on celebrity award shows such as the Grammy Awards or Oscars.
esports
It remains to be seen if esports betting will come to Florida. For now, there is no way to legally bet on esports in the Sunshine State.
What about Florida college sports?
Bettors will be permitted to place online wagers on Florida-based college teams — or college games taking place in Florida. Individual player prop bets will be off-limits, however.
Legal sportsbooks in Florida
Industry and political insiders were caught off-guard by Hard Rock, who launched their mobile sportsbook in Florida on Nov. 1, 2021. The excitement was short-lived, however, as a federal judge ruled against the Florida-Seminole Compact on Nov. 22, 2021.
Florida's online and mobile sportsbooks
| Online sportsbook | Mobile app | Odds provider | Online casino | Dates active |
| --- | --- | --- | --- | --- |
| Hard Rock Sportsbook | Yes | GiG | No | Nov. 1, 2021 - Dec. 4, 2021 |
Land-based Florida sportsbooks
| Sportsbook | Venue | Address | Phone number | Odds provider |
| --- | --- | --- | --- | --- |
| | | | | |
Home team advantage: Florida sports
It's ok to place a bet on your favorite team — but always ensure your bets are well-researched and not clouded by your home team bias. Our how to bet guides are an excellent resource for new and intermediate bettors alike.
Other types of gambling
Floridians have plenty of gambling options. While tribal casinos generate the bulk of the betting action, the Sunshine State is also home to one of the largest horse racing markets in the nation. In fact, pari-mutuel horse race betting is the only form of legal online gambling in Florida.
Casino
The Seminole Tribe owns and operates six major casinos in Florida, with the Hard Rock Hotel and Casino Hollywood standing as its most prominent facility. The Hard Rock features over 3000 slots, almost 200 table games, and live poker.
The Miccosukee tribe operates a seventh tribal casino, while eight pari-mutuel facilities offer slots, poker games, horse racing, and jai alai betting.
Online casinos are not permitted in Florida, but the addition of online sports betting could open the door to future online gambling discussions. The Seminole Tribe does have a social casino app, Seminole Social Casino, where players can play a variety of table games and slots for non-cash prizes.
Poker
Nearly all of Florida's tribal casinos feature several poker tables, with Seminole Hard Rock boasting over 40 tables itself.
There are no legal online poker websites for Floridians to enjoy. Global Poker, a sweepstakes website, is the only option for card sharks in the Sunshine State.
Horse racing
Horse racing is legal in Florida. The most popular tracks include Gulfstream Park, Hialeah Park, Tampa Bay Downs, and Isle Casino Pompano Park.
Pari-mutuel horse race betting is allowed, and it's the only form of online betting that is legal in the Sunshine State. Online bets can be placed in Florida using the Caesars Racebook app, TwinSpires, TVG, and BetAmerica —the best horse racing betting sites in the U.S. The Florida Division of Pari-Mutuel Wagering oversees all betting activity.
Daily fantasy sports
Daily fantasy sports remain unregulated in Florida. DraftKings and FanDuel continue to operate in the state.
Responsible gaming in Florida
The state of Florida offers numerous resources to tackle problem gambling and support those who suffer from gambling addiction. The Florida Council on Compulsive Gambling is the best resource available.
Individuals may voluntarily exclude themselves from all betting activity by joining Florida's self-exclusion program. With the arrival of Florida sportsbooks, players will be given tools to limit their betting activity. Options to set deposit, wager, and loss limits will allow players to take preemptive measures to restrict their gambling activity.
Legal U.S. sports betting markets
States have been permitted to legalize and regulate sports betting since 2018. The following jurisdictions have already done so:
Upcoming legal U.S. sports betting launches
Legal Maryland online sports betting is live. Nov. 23, 2022, marked the official launch of seven operators, including DraftKings, FanDuel, and Caesars Sportsbook.
Ohio betting sites and retail sportsbooks went live on Jan. 1, 2023.
Two important but yet-to-be-determined dates highlight the arrival of legal sports betting in Massachusetts. Physical sportsbooks are projected to arrive sometime in January, while mobile sportsbooks expect to launch in March 2023.
Potential legal U.S. sports betting markets
Florida is one of many states moving toward legal sports betting that may potentially offer those within its borders the opportunity to wager legitimately in the near future. Here are the others:
Sportsbooks to avoid in Florida
See all blacklisted sportsbooks
Some sportsbooks in Florida may appear to be legitimate, but any website currently operating in the Sunshine State is illegal. Legal, regulated Florida betting sites will be coming soon, so don't risk your hard-earned cash with sportsbooks that don't play by the rules.

Allegations of withdrawal issues
No license information available on site
Poor customer service

Multiple reports of slow payments
Allegations of non-payments
Risk of account closure simply for winning bets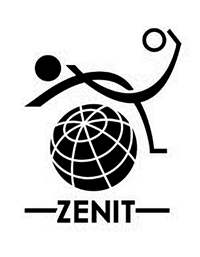 Reports of confiscated winnings
Slow customer support response times
See all blacklisted sportsbooks
Florida sports betting FAQs
No, sports betting is no longer legal in Florida. On Nov. 22, 2021, a federal judge ruled the Florida-Seminole sports betting compact was in violation of the Indian Gaming Regulatory Act. The Hard Rock Sportsbook took its last bet on Dec. 4, 2021.
There is no way to legally gamble on sports in Florida. Legal Florida sports betting sites and retail sportsbooks have yet to arrive.
All of the popular bet types will be available in Florida when sports wagering returns. These include Over/Unders, moneylines, point spreads, parlays, and more.
There is only one online sportsbook in Florida — but it is no longer operational. The Hard Rock Sportsbook launched on Nov. 1, 2021 and suspended all operations on Dec. 4, 2021.
No, you cannot bet on sports online in Florida.
This remains to be seen. The Seminole Tribe may look to set their own odds in Florida. If third-party providers eventually work their way into the Florida market, they will use odds found in Vegas to be sure.
When legal wagering returns, Florida sports betting sites will accept wagers from those 21 and over.
No, bet365 is not licensed to operate in Florida.
Florida sports betting was previously limited to one online sportsbook — Hard Rock. When legal betting returns, there may be more operators joining the Seminole-run platform. Retail betting could be in the cards as well.
You will be able to place wagers on Florida's professional and college teams when legal sports betting returns.
No. When sports betting was legal, Florida's rules stated that bettors must be physically present in Florida. Therefore, both residents and visitors were eligible to place sports bets.
This remains to be seen. Florida was set to pull in $2.5 billion in revenue sharing over its first five years with legal betting, as per the agreement with the Seminole Tribe.
Previously, Florida bettors could place wagers with the Hard Rock Sportsbook. Now, no legal options exist.
If statewide mobile wagering returns, expect Florida's most populous cities to drive the betting action. Jacksonville, Miami, Tampa Bay, and Florida City should lead the charge.
Pages related to this topic

Jeff has been reviewing sportsbooks and covering North American sports betting full-time since 2021. The former NHL prospects writer has crafted over 100 reviews and guides for the Covers community and has been sweating his own picks for over a decade.