It's the beginning of summer, so naturally, savvy sports bettors are starting to think about the fall and beyond. And that means betting on the NFL.
The 2021 NFL schedule dropped back in May and many sportsbooks followed suit with spreads and Over/Under totals for every single game on the slate, from Week 1 to the shiny new Week 18.
I'm combing through those matchups and calling out the must-bet NFL games for each week on the calendar. Some of those are big-time games between Super Bowl contenders and other contests present some unique NFL betting edges that take advantage of the lookahead lines.
The new campaign kicks off on September 9, so with no time to spare, here are my must-bet NFL games for 2021, as well as each week's honorable mention.
Week 1
Green Bay Packers at New Orleans Saints (-2.5, 50.5)
As of this minute, Aaron Rodgers is still the Packers' starting quarterback, but all signs this summer point to him either opting out of the season or forcing Green Bay to deal him elsewhere. And because of that uncertainty, this spread has moved from Saints -1.5 to -2.5. But what about the total?
The Over/Under is sitting at 50.5 points despite the Saints wishing Drew Brees all the best in retirement and the Packers possibly left with a QB making his first NFL start on the road in Week 1 or… Blake Bortles. I don't like tying up money for long periods but I've already bet the Under in this opener, banking on it being a messy game.
Honorable mention
Dallas Cowboys at Tampa Bay Buccaneers (-6.5, 52)
Being that this is season opener on Thursday night, and it not only includes my Cowboys but the Super Bowl champion Buccaneers, we can't ignore our first taste of real NFL betting action since Brady & Co. partied with Lombardi.
And, of course, we love the Week 1 trend around reigning Super Bowl champs, who are 14-6-1 ATS in their season opener since 2000. That's a 70 percent winner right there. If you're buying into that trend as well as Brady and the Bucs, you might want to bet this now since it's below the touchdown.
Week 2
Kansas City Chiefs at Baltimore Ravens (Pick, 51.5)
You know it's going to be a hell of a game when the spread is sitting pick'em. Depending on where you bet, this Sunday Night Football showdown is being dealt between -110 flat and Kansas City -1.
This primetime matchup will hold a ton of parlay liability for bookies and the knee-jerk reactions from Week 1 could swing this spread, depending on how K.C. and Baltimore do in their openers. The Chiefs thumped the Ravens 34-20 in Week 3 of last year, shutting down Lamar Jackson to just 180 total yards of offense.
Honorable mention
Tennessee Titans at Seattle Seahawks (-3.5, 49.5)
With Julio in tow, the Titans come to Seattle in Week 2 where the infamous 12th Man will make its return to Lumen Field after going dark due to COVID-19 last season. The Seahawks are not only 16-2 SU (11-7 ATS) at home versus non-conference opponents since Russell Wilson took over under center, but Seattle has never lost a home opener in that span, going 9-0 SU and 6-3 ATS since 2012.
Week 3
New York Jets at Denver Broncos (-5.5, 42.5)
And speaking of holding your own in home openers, the Broncos are one of the best long-term bets in those spots, going back to 2000. Denver is 18-3 SU and 13-4-4 ATS in those previous 21 home openers. I love this trend because it has a narrative that makes sense: teams aren't in full game shape this early into the season and must climb the mountain to play the Broncos in the thin air of Mile High.
This year's unlucky contestant is the New York Jets, who have one of the toughest opening slates with the Bills and Bucs ahead of this trip to Denver. The Jets not only have a rookie head coach in Robert Salah but could have a rookie QB in Zach Wilson going up against Vic Fangio's vaunted defense in Week 3. New York will likely be 0-2 coming into this game, so you may want to buy the Broncos now under the key number of -6. Oh, and maybe Aaron Rodgers shows up. Who knows?
Honorable mention
Tampa Bay Buccaneers at Los Angeles Rams (-1, 49.5)
Interesting game. Interesting spread. Interesting trend. Depending on how Matt Stafford fits into Sean McVay's system, this could be an NFC title game preview. It's also one of the rare spots on the schedule in which the Bucs are catching the points. On top of all that, defending Super Bowl winners are just 13-23 ATS (20-16 SU) in their first road game of the season since 1985. That's a lot to digest ahead of this September 26 contest.
Week 4
Tampa Bay Buccaneers at New England Patriots (+3.5, 49)
This is like watching your ex enter the bar, and who's that on their arm? Oh, it's Vince Lombardi. Bill Belichick may have the emotional range of a tire iron but deep down inside that craggy ice cave of a heart, you know he's a little hurt after watching Tom Brady win the Big Game with the Bucs.
Brady vs. Belichick will put butts in the seats but betting the Under will put dollars in your wallet on Sunday night. Tampa Bay boasts a championship-caliber defense and the Pats get back plenty of key members of the stop unit who opted to sit out the 2020 campaign. Belichick is also the owner of the world's biggest Tom Brady film collection.
Honorable mention
Jacksonville Jaguars at Cincinnati Bengals (-2.5, 47)
Since revenge and reunions are the common themes of Week 4, how about a recall to the 2020 CFP Championship Game? The last two No. 1 overall picks go head-to-head in Week 4 when Trevor Lawrence and the Jags visit Joe Burrow and the Bengals on Thursday Night Football.
Burrow roasted Lawrence's Clemson team in that national title game, finding WR Ja'Marr Chase for 221 yards and two touchdowns. And what do you know? Chase was Cincinnati's top choice in this year's draft. As an LSU fan, this TNF clash brings back great memories.
Week 5
Buffalo Bills at Kansas City Chiefs (-4.5, 54.5)
This AFC Championship Game rematch is the crown jewel of Week 5, earning the big stage of Sunday Night Football. Kansas City knocked off Buffalo 39-24 in that conference title game in January, covering as a field-goal fave and easily going Over the 55-point total.
This primetime game is the lone homestand for the Chiefs between Week 4 and Week 7, and Arrowhead will be rocking, with well-oiled (and vaccinated) fans in the stands. Kansas City is 11-6 ATS in home primetime games since 2000 and hasn't been this short a favorite at Arrowhead in the regular season since giving 3.5 points to Houston in Week 6 of the 2019 season.
Honorable mention
Los Angeles Rams at Seattle Seahawks (Pick'em, 48)
Russell Wilson had better make sure his mouthguard is up to snuff for this Thursday night run-in with the rival L.A. Rams. Los Angeles' defense has been one of the few stop units able to contain Wilson. He posted a QB rating of just 74.1 with one TD, two INTs, and 11 sacks taken in two regular season meetings with L.A., then lost 30-20 to the Rams in the Wild Card Round, eating another five sacks in that playoff loss. If the Seahawks want to keep Russ happy, keep him upright.
Week 6
Los Angeles Chargers at Baltimore Ravens (-5.5, 49)
The Chargers are a sleeper in the AFC with all eyes on the maturation of QB Justin Herbert. This mid-October trip to Baltimore for an early 1 p.m. ET kickoff (10 a.m. PT) serves as a litmus test for the Bolts, who went 5-3 ATS on the road in 2020.
The Chargers have been a dependable road bet since moving to La-La Land in 2017, especially when getting more than a field goal from the oddsmakers, boasting a 6-3-1 ATS mark as road underdogs of +3.5 or more.
However, in true Chargers faceplant fashion, the Bolts are 3-7 SU in those contests and seven of those matchups were one-score games. So maybe steer clear of L.A.'s moneyline in this Week 6 matchup. It will be interesting if new head coach Brandon Staley can break that bad habit of losing close games.
Honorable mention
Miami Dolphins vs. Jacksonville Jaguars (+2.5, 45.5)
The NFL returns to the UK in 2021 as does the wake-and-rake 9:30 a.m. ET kickoffs. Nothing goes better with NFL betting than scrambled eggs, crispy bacon and a stiff cup of joe. This matchup also gives us a rematch of Tua Tagovailoa vs. Trevor Lawrence, who headlined the 2019 CFP National Championship. This trip across the pond is a tough schedule spot for the Fins, who will be playing their second straight away game and third in four weeks when they take the pitch at Tottenham Hotspur Stadium.
Week 7
Detroit Lions at Los Angeles Rams (-12, 46)
By the looks of that chunky point spread, this isn't going to be a good game. But it's the intrigue around the two quarterbacks – Jared Goff and Matt Stafford – facing their former teams that draws our attention. Rams coach Sean McVay knows Goff better than any QB in the league while Detroit rookie head coach Dan Campbell doesn't have the same level of intel on Stafford.
The Lions also allowed 41 sacks in 2020 and face an L.A. pass rush that finished second in the NFL with 53 QB kills on the season. Will McVay and Stafford run it up on his former club? McVay is 6-4 ATS as a double-digit favorite since picking up the Rams' reigns in 2017.
Honorable mention
Kansas City Chiefs at Tennessee Titans (+4.5, 54.5)
The last time these AFC heavyweights clashed, the Titans were coughing up a 10-point lead in the second quarter of the 2020 AFC Championship Game, falling victim to another classic Patrick Mahomes comeback. The Chiefs will be playing their third road game in four weeks when they come to Music City in Week 7, while Tennessee is on a short week after hosting Buffalo that Monday night – a result that will have a huge influence on this spread.
Week 8
Jacksonville Jaguars at Seattle Seahawks (-7.5, 48)
This is a scrub of a game, likely featuring a rookie quarterback getting his first taste of Seattle's 12th Man, and Wilson's previous two offensive coordinators returning on the opposite sideline. But I circle it for the rare trend tied into Jacksonville in Week 8. The Jaguars are coming off a bye week after playing Miami in London in Week 6 - a situation that once produced a 16-3-3 ATS streak.
However, this unique trend imploded in 2019. Teams coming off a bye after playing a UK game went 0-8 ATS that season. Due to the pandemic, the NFL canceled all of its international contests in 2020 but does have two London games on the board in 2021. The Dolphins strangely don't get a bye following the Week 6 UK game, but the Jets and Falcons do after matching up at Hotspur Stadium in Week 5. Do what you want with this info...
Honorable mention
Dallas Cowboys at Minnesota Vikings (-2, 49.5)
This "Halloween Night Spooktacular" could be a battle of two of the top teams in the NFC or, knowing the Cowboys and Vikings, maybe not. All I know is that I'll be parked on my couch, "checking" my kids' Trick-or-Treat haul for poison candy. My Over/Under on Reese Cups consumed is pretty much on par with the 49.5-point total. Minnesota topped the number in seven of its eight home stands last season and is 11-5 O/U in its last 16 games inside U.S. Bank Stadium.
Week 9
Tennessee Titans at Los Angeles Rams (-5.5, 49.5)
Yes, I know Green Bay plays Kansas City in Week 9. But baring a change of heart from Aaron Rodgers, that game is a dud. And do we really care about Carolina facing former QB Cam Newton? The Patriots will be on to Mac Jones by the midway mark of the schedule anyways.
This non-conference clash on Sunday Night Football is pretty sexy and should new faces like Matthew Stafford and Julio Jones work out, there's a surplus of firepower on the field for both sides. Tennessee has a new offensive coordinator in Todd Downing, who will have to navigate Aaron Donald and L.A.'s pass rush. Luckily, he can lean on Derrick Henry to keep the Rams honest and Ryan Tannehill clean.
Honorable mention
Las Vegas Raiders at New York Giants (-1.5, 47.5)
If you like your spot bets, and God knows I do, the Raiders find themselves in a middle of a situational sandwich in Week 9. Las Vegas has to travel across the country to play a 1 p.m. ET start in the Meadowlands – a scenario that plagued this team when it was in Oakland. Those Raiders were 1-7 ATS in 1 p.m. starts between 2017 and 2019, however, the Sin City Silver and Black were 3-3 ATS in early kickoffs last year. Adding to this tricky kickoff is a possible lookahead spot to a homestand with Kansas City in Week 10.
Week 10
Tampa Bay Buccaneers at Washington Football Team (+6.5, 50.5)
The Ryan Fitzpatrick Bowl in Week 10 is promising plenty of points, despite these two stop units ranking No. 3 and No. 5 respectively in defensive DVOA at Football Outsiders last year. That said, Washington and Tampa Bay collided in the Wild Card Round last winter, with the Bucs taking a 31-23 win but the WFT covering as 10-point home pups.
Fitzpatrick is the leader in the clubhouse for the starting QB job in DC entering camp and he does have an underrated receiving corps lined up. That can be good and bad. It's all or nothing with Fitz, who threw 13 INTs in 15 games with the Dolphins last year. He faces a title-winning defense that picked up 25 takeaways in 2020, including 15 interceptions.
Honorable mention
Seattle Seahawks at Green Bay Packers (-3, 49.5)
This is potentially the most entertaining game of the year – if Rodgers sticks around Wisconsin for one more season. Between him and Russell Wilson, the Over/Under on Hail Mary TD bombs is set at 2.5. But you can't help but notice bookies playing it safe with that sub-50 total. The Packers had only six games with closing totals of less than 50 points last year and went 5-1 O/U in those games.
Week 11
Dallas Cowboys at Kansas City Chiefs (-7.5, 55)
This looks to be the highest Over/Under for the entire 2021 NFL season, according to the early lookahead lines. If Dak Prescott stays healthy for the Cowboys, blowing through this double nickel shouldn't be an issue.
Dallas was an Over bettor's dream before Dak's gruesome injury in Week 5 last season, topping totals of 53, 56.5, and 58 points between Week 2 and Week 4. Part of that was the explosive passing game of America's Team and part of it was a piss poor Dallas defense. Both should be in attendance at Arrowhead Stadium for this Week 11 gem.
Honorable mention
Pittsburgh Steelers at Los Angeles Chargers (-2.5, 48)
The Sunday nighter in Week 11 could hold heavy playoff implications with both the Bolts and Steelers competing for division crowns or at least a Wild Card ticket. Can the ghost of Ben Roethlisberger survive this deep into the season? Pittsburgh fans hope so with the team going 10-6 SU and ATS as road underdogs of less than the field goal since Big Ben took over under center so many moons ago.
Week 12
Las Vegas Raiders at Dallas Cowboys (-5.5, 53)
Turkey. Stuffing. Pumpkin pie. Betting against the Cowboys. Fading America's Team on Thanksgiving has become a beloved tradition, with Dallas going just 1-9 ATS on Turkey Day the past 10 seasons.
This year, the Cowboys welcome Vegas to Jerry's World on the holiday which also happens to be their lone homestand in a five-game string from November 21 to December 19. Dallas is coming off a road game at Arrowhead and has just four days before this Thursday matinee in Week 12, which also boasts a lofty total at 53 points.
Honorable mention
Cleveland Browns at Baltimore Ravens (-3.5, 46.5)
A classic AFC North rivalry between the former Browns and the current Browns on Sunday Night Football. Cleveland caught a 38-6 ass waxing the last time it showed up in M&T Bank Stadium and has been a bad bet on the road in divisional games. The Browns were 0-3 ATS visiting AFC North rivals last season and own a dismal 6-12 ATS mark in divisional road stops since 2015.
Week 13
Minnesota Vikings at Detroit Lions (+4, 46)
Unlucky Week 13 has a few highlights but we're looking into this NFC North matchup, with the Vikings playing their second straight road game and their fourth away outing in five weeks. That stretch features two trips to California, including a visit to San Francisco in Week 12 before hopping a plane to Detroit. Hopefully the Vikes are collecting frequent-flyer miles.
The Vikings could also get caught looking ahead to a home game versus Pittsburgh just four days later on Thursday Night Football in Week 14. The Lions are more than likely going to be god awful this year, with a win total of just five, but I'm always on the hunt for feisty underdogs at home.
Honorable mention
Arizona Cardinals at Chicago Bears (+1.5, 46)
I'm pretty high on Arizona entering Year 3 under Kliff Kingsbury and Kyler Murray, but this trip to the Windy City in December could be a shock to the system for the desert-dwelling Cardinals, if the bitter Midwest winter shows up. Arizona is coming off a bye in Week 12, but the Bears enjoy a mini bye after playing on Thursday the previous week.
Week 14
Buffalo Bills at Tampa Bay Buccaneers (-4, 53.5)
A potential Super Bowl preview in place for this 4:25 p.m. ET kickoff. Josh Allen's big arm and ability to wheel-and-deal will get tested by an aggressive Bucs pass rush and ball-hawking secondary. This is the shortest we find Tampa Bay at home in 2021 after it went 6-3 ATS inside Raymond James Stadium all of last year.
Tom Brady was a Bills killer in his time with New England and owns a career 32-3 SU record versus Buffalo, boasting a sterling 97.9 QB rating along with 70 touchdown passes and 25 interceptions in those meetings.
Honorable mention
Baltimore Ravens at Cleveland Browns (-2.5, 46.5)
Didn't we just mention this game? In a funky scheduling quirk, the Browns actually play back-to-back games against the Ravens with a Week 13 bye in between. So that's three straight weeks of film study and prep focused solely on Baltimore. The Ravens, on the other hand, have a trip to Pittsburgh between battles with the Browns, and Week 14 will be the team's third road game in four weeks.
Week 15
Seattle Seahawks at Los Angeles Rams (-4, 48)
This NFC West war will more than likely swing the postseason pendulum in the conference, with both teams expected to contend for the playoffs. And even if one is on the outside looking in, they would love nothing more than to play spoiler in this Week 15 showdown.
As long as Russell Wilson has time on the clock and DK Metcalf clowning defensive backs, Seattle has a shot. The Seahawks are 17-8-2 ATS as road dogs since Wilson was the starter and are 8-2 ATS as divisional road pups.
Honorable mention
Carolina Panthers at Buffalo Bills (-9.5, 49)
Oh, the weather outside could be frightful for this December 18 date in Orchard Park. Another frightful thought is the potential sandwich spot facing Buffalo, with the Panthers (and former AFC East rival Sam Darnold) placed between road trips to Tampa Bay in Week 14 and New England in Week 16. All the busted tables in upstate New York may not be able to cover this hefty spread.
Week 16
San Francisco 49ers at Tennessee Titans (+1, 47)
One of the biggest mysteries entering the 2021 NFL season is the San Francisco 49ers. Will this team pick up where it left off before being ravaged by injuries last year? Or is the QB controversy between Jimmy Garoppolo and rookie Trey Lance going to consume this once-promising team?
Despite this game being the Niners' third road trip in December, bookies are giving San Francisco the benefit of the doubt with this lookahead line, setting Tennessee as a slight home underdog in Week 16. The Titans are just 9-27 SU and 14-21-1 ATS when catching points at home since 2010.
Honorable mention
Washington Football Team at Dallas Cowboys (-5, 48)
The NFC East could be a log jam again in 2021 and this classic rivalry on Sunday Night Football could shakedown as a must-win game for one of these teams. That's never a great scenario for the Cowboys, who have consistently stubbed their toe in these pressure spots. Washington football fans may want to give themselves a late Xmas present and take the points with the Football Team.
Week 17
Jacksonville Jaguars at New England Patriots (-5.5, 43.5)
We all know Bill Belichick feeds on the souls of rookie quarterbacks, going 20-5 SU against first-year passers since 2000. But what happens when the Hoodie is also starting a rookie QB? That could be the case if Trevor Lawrence and Mac Jones square off in this 1 p.m. ET kickoff in Week 17.
This January 2 contest in Gillette Stadium will be a contrasting environment compared to the Florida sun and marks the third road game in four weeks for the Jaguars, who could just be counting down the days until the end of the season at this point. New England, on the other hand, may still be jockeying for position in a competitive AFC East.
Honorable mention
Cleveland Browns at Pittsburgh Steelers (Pick'em, 43.5)
So much bad blood on the table and a weighted game on Monday night with potential playoff implications. This is a tough spot for Pittsburgh, which runs the gauntlet to cap the campaign with a road trip to Kansas City in Week 16 and a matchup in Baltimore in Week 18. This is a pretty low total for today's NFL standards, but the Steelers are 15-22-1 O/U in divisional matchups since 2015 (59 percent Unders).
Week 18
Tennessee Titans at Houston Texans (+6, 49)
Holy shit, you read all the way to Week 18. Good stuff, thanks for sticking around. The NFL's extra week will be packed with all shades of silliness on January 9, much like Week 17 used to be. You'll have teams battling for playoff spots, teams resting their starters in prep for the postseason, and in the case of the Texans, you'll have teams in full-on tank mode.
Houston has the shortest season win total of the 2021 NFL campaign, sitting at 4.5 wins, and lord knows what this roster will look at in the final week of the slate (Deshaun? No Deshaun?). Given those projections and the absolute buffoonery of this franchise, you can feel secure knowing the Texans will be tanking for the No. 1 pick – especially after going without a first-round selection the past two seasons. Tennessee, which will be in the playoff picture, is a steal at less than a TD right now.
Honorable mention
Kansas City Chiefs at Denver Broncos (+3, 45.5)
The last time these classic rivals clashed in Mile High, Kansas City was a touchdown road favorite. There are a couple of angles playing into this somewhat head-scratching spread: 1. The Chiefs are likely locked into a high playoff seed and resting bodies in Week 18. 2. Aaron Rodgers is the quarterback of the Broncos and has them vying for a postseason ticket of their own. 3. Deshaun Watson is the quarterback of the Broncos and has them vying for a postseason ticket of their own.
Where can I bet on the NFL?
Most online books and casinos offer bets on the NFL. Check out the best sportsbooks available where you live.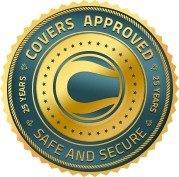 Pages related to this topic