Georgia Sports Betting in 2023

Last Updated Jan 27, 2023, 9:44 AM ET
Despite the support of Atlanta's four major sports franchises — who formed the Georgia Professional Sports Integrity Alliance — legislative efforts to legalize sports betting came up short in 2022. Georgia will aim to join other U.S. markets offering the best sportsbooks and legal mobile event wagering in 2023.
Our Georgia sports betting guide will help you keep tabs on all the latest legal updates and betting news.
Regularly seen on:
Georgia, United States
Sports betting at a glance
Population: 10.8 million
Legal age for sports betting: 21
Online sports betting: No
Retail sportsbooks: No
Sports betting revenue: N/A
Georgia sports betting updates
A sense of cautious optimism turned to utter disappointment when the 2022 legislative session ended without passing Georgia sports betting legislation. However, state lawmakers seemingly built significant momentum for the second consecutive year. Attention will now turn to the 2023 legislative session.
The following timeline summarizes the history of Georgia sports betting:
Jan. 12, 2023: The NFL announces that Atlanta's Mercedes-Benz Stadium will host a potential AFC Championship Game between the Buffalo Bills and Kansas City Chiefs on Sunday, Jan. 29, at 6:30 p.m. ET.
Jan. 9, 2023: The Georgia Bulldogs (-13.5) trounce the TCU Horned Frogs 65-7 to capture their second consecutive CFP championship.
Dec. 31, 2022: The Georgia Bulldogs advance to the CFP National Championship with a 42-41 win over the Ohio State Buckeyes. Georgia (-12.0) will look to win back-to-back titles on Jan. 9, 2023.
Dec. 12, 2022: Two Georgia lawmakers tell Covers that they expect legal sports betting to be among the topics debated in the upcoming legislative session in January 2023.
Nov. 9, 2022: Republican Gov. Brian Kemp is reelected in Georgia, reducing the odds of legal sports betting arriving in the Peach State.
Oct. 26, 2022: According to a poll conducted by the School of Public and International Affairs Survey Research Center at the University of Georgia, just 45.6% of those surveyed approve of legal online Georgia sports betting.
Aug. 11, 2022: Democratic gubernatorial hopeful Stacey Abrams backs a plan to legalize casino and sports betting in Georgia. Tax dollars generated via legalized sports gambling represent a "permanent source of revenue to underwrite broader access to education," says Adams.
June 21, 2022: Sports bettors in the Peach State may soon have another nearby option for online gambling as North Carolina lawmakers advance two sports betting bills.
April 4, 2022: Georgia's legislative session ends without the approval of online sports betting. Lawmakers must wait until the 2023 session to revisit legalization.
March 28, 2022: Georgia lawmakers make a sudden push to legalize sports betting in the state with only a week remaining in the 2022 legislative session. Both SB 142 and SR 135 pass through the Georgia House Economic Development and Tourism Committee.
March 23, 2022: In the state's 2022 legislative session, legal online sports betting is likely to be passed over once more. Lawmakers note that the topic could arise again in the 2023 session.
Feb. 18, 2022: DraftKings identifies Georgia as a target for the launch of its mobile sportsbook pending formal online sports betting legalization.
March 31, 2021: The 2021 legislative session adjourns with no movement on Georgia's latest sports betting proposals. SB 142 and SR 135 will be carried over to the 2022 session and, if passed, could put Georgia on track to offer legal wagering in 2023.
March 5, 2021: The Senate passes SB 142 and SR 135. The House will have the opportunity to put the state in the position to offer legal sports betting by 2022.
Jan. 14, 2021: The Georgia Lottery Mobile Sports Wagering Integrity Act (HB 86) is introduced in the House. The bill is ultimately withdrawn after a lack of support.
Feb. 20, 2020: After witnessing the legalization of sports betting in Tennessee, five Senators back SB 403 — a bill that would legalize mobile sports betting in Georgia. The bill later dies in committee.
May 14, 2018: The Supreme Court strikes down the Professional and Amateur Sports Protection Act (PASPA), allowing states to establish their own sports betting rules and regulations.
November 1992: The Georgia State Lottery Amendment is approved. Georgia's new state lottery, the Georgia Lottery, is created. The lottery goes on to generate billions of dollars for education funding.
Is sports betting legal in Georgia?
No, Georgia sports betting is not legal. On Aug. 11, 2022, Stacey Abrams, Georgia gubernatorial hopeful, shared her plan for legalized sports betting and called for a constitutional amendment to allow casinos in Georgia.
Covers' sports betting journalist Geoff Zochodne had this to say during an interview with CBS 46 WGCL: "If Georgia were to legalize sports betting, and depending on who is allowed to take wagers, the state would become one of the bigger markets in the U.S. for bookmakers almost overnight."
Two sports betting bills were revived in 2022 — SB 142, serving as the framework for sports betting in Georgia, and SR 135, the amendment to current Georgia law. Unfortunately, SB 142 did not make it to the House floor, and SR 135 was replaced with an unrelated bill.
Follow our U.S. legal tracker for the latest on each state's sports betting progress and to see states that allow sports betting.
Who can bet on sports in Georgia?
No one. However, recent proposals would set the minimum age to bet at 21 and allow bettors to place mobile wagers from anywhere in Georgia.
Let's break down everything you need to know about sports betting in the Peach State.
Legal age
If sports betting is legalized in Georgia, bettors will have to be 21 years old to place a wager.
Mobile betting
Mobile sports betting has been included in recent sports betting proposals in Georgia. The most recent bill called for at least six online operators. Mobile and online wagering would be regulated by the Georgia Lottery Corporation.
Remote registration
Remote registration allows sports bettors to complete the sign-up process without confirming their details and identity at a physical location, such as a casino. If Georgia sports betting becomes a reality, so should remote registration.
Within state borders
Georgia sports betting will follow the script laid out by the federal government. Those actively placing wagers will not be permitted to use Georgia sportsbooks when traveling out of state. Any operator that obtains a Georgia sports betting license will use geofencing technology to block users not located in the Peach State.
Retail sportsbooks
There are no retail Georgia sportsbooks. With no casinos in the state, brick-and-mortar locations have taken a back seat to the possibility of fully mobile wagering.
Taxable winnings
Georgians are currently taxed 5.75% on all gambling winnings over $5,000. An additional 24% is earmarked for the federal government. We anticipate sports bet winnings will be taxed at the same rate.
Crossing state lines: Nearby betting sites in 2023
Georgia was previously sandwiched between two states that offered legal mobile sports betting. Tennessee online wagering went live late in November 2020, while Florida's Seminole Tribe unexpectedly launched its Hard Rock Sportsbook a year later.
While sports betting is alive and well in the Volunteer State, Florida's gaming compact was eradicated on Nov. 22, 2021, after a federal judge ruled it to be in violation of the Indian Gaming Regulatory Act (IGRA). On Dec. 4, 2021, Florida's Hard Rock Sportsbook officially suspended operations.
Bettors seeking a retail betting experience casino can visit one of two Caesars Sportsbooks in North Carolina.
The pros and cons of Georgia sports betting
After a few years of deliberation and little movement, Georgia swiftly put legal sports betting on the radar in 2021. But the 2022 legislative session expired before a bill could pass, meaning state lawmakers will have to revisit legalizing mobile wagering in 2023.
Another year of stagnation should put Georgia sports betting on the back burner for the foreseeable future.
The appetite for legal sports betting remains
Mobile betting has been included in recent proposals
Legal betting backed by a coalition of professional sports franchises
Sports betting is still illegal
No movement in 2022 could significantly delay legalization
Several anti-gambling Republicans standing in the way of legal betting
How to start betting in Georgia
Mobile wagering seems like the most likely form of sports betting to come to the Peach State. If this happens, GA bettors will be able to conveniently browse everything each Georgia sportsbook has to offer before getting started.
1
Select a sportsbook
Before selecting a sportsbook, it's wise to become familiar with the different options in your area. This means reading reviews, browsing available bets, and ensuring a prospective sportsbook can meet your banking needs. It's also best practice to fully understand the terms and conditions of the welcome bonuses and ongoing promotions each Georgia sports betting site offers.
2
Register online
If Georgia legalizes sports betting, gamblers should be able to complete the sign-up process from anywhere in the Peach State. Registration should only take a few minutes. Share some personal information, confirm your identity, and claim any bonuses available to get started.
3
Claim a bonus
Welcome bonuses can range from small deposit bonuses to risk-free bets exceeding $1,000. Be sure to claim everything Georgia sportsbooks are offering before completing the registration process.
4
Deposit funds
Adding funds to your sportsbook account should be quick and painless. Georgia sports betting sites typically accept some combination of debit cards, credit cards, bank transfers, PayPal, PayNearMe, eChecks, and more.
5
Choose your bet types
We don't know what exactly will be available to Georgia bettors, but it's safe to assume that all popular bet types will make their way to the Peach State. These include point spreads, Over/Unders, moneyline bets, futures, props, parlays, live betting, and more.
6
Start betting
After shopping around, claiming a bonus, and funding your account, there will only be one thing left to do — start betting. Be sure to familiarize yourself with the conditions of each bet before confirming your picks.
7
Withdraw funds
Withdrawals are not processed immediately. The time it takes to see your winnings arrive in your bank account will vary from sportsbook to sportsbook and largely depend on your chosen withdrawal method.
Reading the odds
When legal sports betting arrives in Georgia, operators will use American odds to display betting odds. American odds show favorites with a minus (-) sign and underdogs with a plus (+) sign. The number next to a favorite represents the amount you'd have to wager to win $100 in profit, while the number that follows an underdog is the total you'd stand to win when placing a $100 bet.
For example, let's say the Braves (-280) are hosting the New York Mets (+170) in a Sunday matinee at Truist Park. Immediately, you can see that the Braves are favored to win. A $280 bet on Atlanta would net you $100 in this scenario, should the Braves come out on top. The Mets are the clear underdog in this matchup, but a bet on New York could lead to a larger payday, with a $100 wager earning you $170 if they pull off the upset.
If you prefer to view odds as decimals or fractions, head over to our odds converter. There, you can see odds displayed as American, decimal, and fractional odds.
What you can't bet on in Georgia
Sports bettors in Georgia cannot legally wager on any event. While all professional sporting events will be on the table when sports betting is legalized, there are some other markets you won't be able to find when betting at Georgia sportsbooks.
Politics
Georgia will not offer political event wagering to gamblers in the Peach State. No state-regulated sportsbook permits this type of bet.
Entertainment awards ceremonies
We're not sure if you'll be able to bet on popular awards shows in the future — but until legal wagering comes to Georgia, you won't find any action on the Oscars, Emmy Awards, or other awards ceremonies.
esports
Georgia sports betting legislation may ultimately include esports betting. For now, however, esports are off-limits.
What about GA college sports?
College sports betting should be permitted in Georgia. Several other states have restricted college betting to out-of-state matchups, but there is no word on where Georgia betting sites will stand here.
Latest Georgia betting news
Home team advantage: Georgia sports
Georgia sports fans have dealt with their fair share of disappointment over the years — but with the Atlanta Braves hoisting the Commissioner's Trophy in 2021, spirits are at an all-time high.
While the ecstasy of a World Series title can only be rivaled by the thrill of hitting on a multi-leg parlay, it's important not to let your home team bias cloud your judgment when confirming your picks. Be sure to research all of your bets before risking your bankroll with any Georgia sportsbooks. Our how to bet guides are a great place to start.
Other types of gambling
Despite several recent efforts to amend the state's constitution and permit casino gambling, Georgia continues to be one of the least gambling-friendly states in the nation. Not only does the Peach State have no brick-and-mortar casinos, but all online gambling is illegal as well. The Georgia Lottery stands as the only source of gaming revenue in the state.
Casino
Casino gambling enthusiasts in Georgia will have to leave the state to visit a brick-and-mortar casino. Florida and North Carolina are the top casino destinations for Georgians.
Sweepstakes model online casinos serve as a legal alternative in states without real money online casinos. Sweepstakes casinos allow players to gamble with virtual currency and exchange winnings for real cash prizes.
Poker
Poker is illegal in Georgia, but gamblers can try their luck at a Florida or North Carolina poker room. Online poker is off-limits as well.
Horse racing
Horse race betting is not legal in GA. There have been attempts to bring pari-mutuel wagering to the Peach State — led by the Georgia Horse Racing Coalition — but these efforts have not been met with much fanfare.
Daily fantasy sports
DFS contests are fair game in Georgia. DraftKings and FanDuel continue to lead the way in the Peach State.
Responsible gaming in Georgia
As sports betting becomes increasingly popular in the U.S., the onus is on state regulators to ensure all gambling is met with guidelines for operators and resources for bettors. Although Georgia has yet to legalize sports betting, there are a few places problem gamblers can turn.
The Georgia Department of Health and Behavioral Disabilities and the Georgia Council on Problem Gambling offer hotlines, questionnaires, and referrals to counselors.
Visit the Georgia Council on Problem Gambling
Legal U.S. sports betting markets
When Georgia ultimately legalizes sports betting, it will join the following U.S. jurisdictions:
Upcoming legal U.S. sports betting launches
The arrival of online sports betting in Maryland is long overdue. Eager MD sports bettors rejoiced when legal betting sites went live on Nov. 23, 2022.
Ohio mobile betting and retail wagering launched on Jan. 1, 2023.
One more highly-anticipated state is expected to open its doors in early 2023.
Massachusetts sports betting should become a reality in January when brick-and-mortar sportsbooks begin accepting wagers. Legal online betting will follow in March 2023.
Sportsbooks to avoid in Georgia
See all blacklisted sportsbooks
With no regulated Georgia sports betting sites, it's tempting to turn to offshore sportsbooks. But your hard-earned cash is at risk every time you deposit with an unregulated sportsbook. We recommend you avoid these websites:

Allegations of withdrawal issues
No license information available on site
Poor customer service

Multiple reports of slow payments
Allegations of non-payments
Risk of account closure simply for winning bets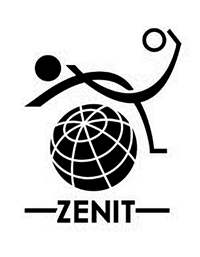 Reports of confiscated winnings
Slow customer support response times
See all blacklisted sportsbooks
Georgia sports betting FAQs
No. Georgia has not legalized sports betting of any kind.
There is no way to place a legal wager in Georgia. Online sports betting is unlikely to arrive before 2024, at the earliest.
No legal online sportsbooks are operating in Georgia.
No, online and mobile betting have not been legalized in Georgia.
Georgia sports bettors will have to be at least 21 years of age when legal event wagering arrives.
No, bet365 is not licensed to serve bettors in Georgia.
You cannot bet on sports in Georgia. Both online and in-person wagering is illegal.
When sports betting is legalized, Georgia gamblers should be permitted to place wagers on all Atlanta pro sports franchises. We're not so sure about college sports betting.
Neither residents nor visitors can bet online in Georgia. In the future, expect anyone physically located in GA to be allowed to be on sports.
Atlanta will undoubtedly be the biggest sports betting city in Georgia.
Pages related to this topic

Jeff has been reviewing sportsbooks and covering North American sports betting full-time since 2021. The former NHL prospects writer has crafted over 100 reviews and guides for the Covers community and has been sweating his own picks for over a decade.