Gearing up for the Big Game: The Best Super Bowl LV Betting Sites
Start stocking up on snacks and supplies — responsibly of course — because Super Bowl LV is around the corner. After all the COVID-19 induced roster adjustments and tweaks, betting on this year's Big Game is likely to look different for another reason: Sports betting is now legal in 20 U.S. states. An estimated $6.8 billion (American Gaming Association) was wagered on last year's Kansas City Chiefs and San Francisco 49ers matchup. The increase in sports betting markets is likely to translate to even bigger numbers this time around.
Save the date: Sunday, February 7, 2021. The Kansas City Chiefs and Tampa Bay Buccaneers will square off at Tampa's Raymond James Stadium for the right to hoist The Vince Lombardi Trophy.
Our playbook is stacked with everything you need to know about where to place bets and some handy tips, too. Keep reading if you want in on the betting action.
Best sportsbooks for Super Bowl betting
Billions in Super Bowl bets
Numbers don't lie. You've likely heard that phrase uttered by the analytics community, but it means something else in sports betting parlance. Ten states released betting numbers from the 2020 Super Bowl and the findings revealed that Americans bet nearly $270 million on the game in those regulated markets alone. When we include the unregulated markets, that number skyrockets to close to $7 billion (AGA).
Bettors are turning to the online sportsbooks in droves for their Big Game betting needs. A recent survey from DraftKings revealed that 82% of fans are planning on placing a legal bet on the Super Bowl. Further evidence points to a sharp increase in online Super Bowl betting. The AGA estimates that close to five million people will place a bet on this year's Super Bowl through an online or mobile platform — a 19% increase compared to the previous year.
Where to bet on the Super Bowl in 2021
The social distance-friendly world of online sportsbooks is the most straightforward way to place a Super Bowl bet. Quick and easy sign-up plus engaging features like live betting and early cash out make placing wagers ultra convenient.
Retail sportsbooks are another option in states with regulated sports betting. These are one-stop shops for betting entertainment, usually found within casinos. They serve as a central hub for watching games, eating, and drinking, and of course, betting on the games. In-person visits usually kick into high gear come Super Bowl Sunday, although they'll look quite different in 2021.
Tale of two conferences: how to bet on the Super Bowl
With the first 54 Super Bowls in the books, the AFC and NFC are tied at 27 wins apiece. This year's winner will have conference bragging rights, if for only one year. From the AFC, the New England Patriots and Pittsburgh Steelers have each claimed six Super Bowl trophies, while the Dallas Cowboys and San Francisco 49ers from the NFC have five wins, respectively.
Regardless as to which side you are leaning towards, Big Game bettors need to allocate their funds accordingly and account for smaller and bigger wagers alike. Balance is crucial for any team or bettor, for that matter. Armed with some historical perspective and an overview of how to bet on the Super Bowl, you will be better informed on where to pick winners.
Super Bowl betting tips
1
Know the odds
If you're new to Super Bowl betting, the first thing you need to know is how to read the different types of odds available on the big game.
Learn how to pick the winner with the moneyline, bet on a team to beat the point spread or wager on the Over/Under of the total score of the game.
2
Create a narrative
A good strategy for betting on the Super Bowl is to stick to a narrative and use it to guide further bets and props.
If you decide to bet on the team with better defense, you should consider betting the Over for the number of sacks or interceptions to back up that analysis. Alternatively, you could bet on the Under for the opponent's offensive props.
3
Play with props
If you don't have a strong opinion about the main Super Bowl odds, there are thousands of other ways to wager.
Super Bowl props, team totals, derivatives, and exotic props like betting on the coin toss, the length of the national anthem, the color of the Gatorade bath, or the Super Bowl halftime show can offer great value and provide just as much profit as the traditional betting markets.
4
Bet smart, not big
The Super Bowl is often called the Big Game, but that doesn't mean your bets need to be big.
Have a dedicated bankroll set aside for the Super Bowl and decide your stake sizes on the odds and props you feel most confident about. Remember, always play within your means, regardless of whether it's Super Sunday or not.
5
Play at a reputable sportsbook
Deciding where you want to place your bets is as important as what you bet on.
If the Super Bowl is your first time signing up for a sportsbook, be sure to read Covers' betting sites reviews to get ratings for legal options available in your area. Learn about payment methods, bonuses, and odds available, but also look for any issues others have had with those operators and rules around withdrawing winnings.
Super Bowl odds
Now that the matchup is set, so are the betting lines. Here are the current Super Bowl LV odds:
Tips for choosing a Super Bowl betting site
Covers has been providing Super Bowl betting information and statistical analysis for more than 25 years or, as long as it has been since the Cowboys defeated the Steelers in Super Bowl XXX.
Much like who will score an invite to your Super Bowl viewing party, our list of the best online sportsbooks is selective. Industry experts from Covers tackle each step of the online betting process before providing their formal recommendation. Each review is backed by the Covers BetSmart System™ and designed to inform prospective bettors on the best options available.
Bonuses and Promotions
If you are accustomed to checking the injury report or waiver wire, then you should also pay attention to the fine print tied to each offer. Sometimes the conditions for claiming a reward are too restrictive and that can negatively impact your experience.
Banking and Payout Speed
Monday after the Big Game is affectionately known as "Super Sick Monday," one of the biggest days of the year to skip work. We are not casting judgment, merely encouraging bettors to choose a sportsbook which will pay winnings out as quickly as possible. This is where you do not want a sportsbook playing hooky.
Key Features
Do not expect fireworks like you might find during the Super Bowl halftime show. However, sportsbooks that offer all the bells and whistles like mobile apps, live betting, and competitive odds stand out in a crowded and competitive space.
Security and Trust
The Lombardi Trophy is held under lock and key, which is exactly where we like to see your real money deposits go. Our sportsbook recommendations only apply to those who hold a valid license for the jurisdiction from the appropriate regulators. Similarly, pages should be encrypted to ensure that your data is protected.
Customer Support
In the absence of a video replay booth, players should consult with a real-live agent whenever they encounter an issue or have questions about how to proceed. The top sites typically operate 24/7 customer service channels, which is our preferred option.
Super Bowl betting sites to avoid
Our experts advise prospective players to avoid the following online sportsbooks, based on poor user experience and questionable tactics.

Allegations of withdrawal issues
No license information available on site
Poor customer service

Multiple reports of slow payments
Allegations of non-payments
Risk of account closure simply for winning bets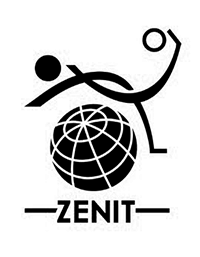 Reports of confiscated winnings
Slow customer support response times
Instant replay: The best Super Bowl betting sites
Any journalist worth their weight in words is consistently checking their sources and that adage lends itself to Super Bowl betting. Keep these points in mind:
Vet multiple sources and sites before placing any wager.
Develop a betting strategy for your Super Bowl wagers at betting sites.
Growing interest in sports betting does not necessarily translate to success.
If you think you have absorbed all the information from our playbook, then it is time to get started at one of our recommended Super Bowl betting sites.
Super Bowl betting sites FAQs
Yes, if you are of legal gambling age.
Yes, the sportsbooks highlighted within this review offer mobile platforms for betting on the go.
Bettors who live in states with regulated sports gambling and those in other countries can bet on the Super Bowl at online betting sites. Our recommended list of online sportsbooks can be found above.