Best Super Bowl 57 Betting Sites

Last Updated Jan 27, 2023, 4:02 PM ET
Super Bowl 57 is weeks away, with the Philadelphia Eagles and Kansas City Chiefs running neck-and-neck as the favorites to claim the 2023 Lombardi Trophy.
Follow along as we detail the best Super Bowl betting sites with unbiased sportsbook reviews that identify top bonuses, fast payouts, and safety features from the best legal sportsbooks.
Best Super Bowl 57 online sportsbooks
Score Super Bowl bonuses and promos
Legal sportsbooks are ramping up efforts to entice new players with lucrative Super Bowl promos. Our team vetted and ranked the best 2023 Big Game bonuses.
Best Super Bowl 57 sportsbook bonuses
Here are the best Super Bowl 57 betting bonuses for 2023:
Rank
Sportsbook
Bonus Offer
Promo Code
1
BetMGM
$1,000 back in bonus bets*
No code - claim now
2
PointsBet
$500 in bonus bets*
5X100RC - claim now
MC4X200 (AZ+NJ) - claim now
3
Caesars
$1,250 on Caesars*
COVERSBONUSFULL - claim now
4
FanDuel
Bet $5, get $150 in bonus bets*
No code - claim now
5
DraftKings
Bet $5, get $200 in bonus bets*
No code - claim now
6
bet365
Bet $1, get $200 in bonus bets*
No code - claim now
*Offer available to new customers only
Breaking down Super Bowl sign-up bonuses
The Bengals and the Rams stood as the central Super Bowl 56 competitors, but Big Game betting sites were locked into a fierce competition of their own. Each year, legal betting sites tempt prospective players with bonuses and promotions to get them to join their platforms.
Consult our sportsbook sign-up bonuses explainer to learn about each in detail, or read on for a quick overview in preparation for Super Bowl 57:
Bonus bets
Consider bonus bets as the least restrictive or complicated type of sportsbook bonus. Sports betting sites offer pre-determined sums of money to new customers who have made an initial account deposit, so they can place wagers and become more familiar with the site and available markets. This class of bonus can typically be used on most markets and events. Remember that your potential Super Bowl 57 winnings can often not be withdrawn as cash but rather as site credit.
Second chance bet
Look at a second chance bet like a do-over. If your Super Bowl LVII bet registers as a loss, the sportsbook will return all or most of your money. This promo is often referred to as first bet insurance and in some cases, that can result in a 100% refund up to the amount wagered, either in cash or as a bonus bet.
Deposit match
Sportsbooks sometimes match your initial stake — also known as a deposit match. In the context of Super Bowl 57, new players stand to receive a 100% match rate on the first deposit, but the amount matched varies by operator.
Enhanced odds
Super Bowl 57 bettors can gain an edge and turn the betting tide in their favor with enhanced odds. Sportsbooks will boost the value of their listed betting odds, sometimes for your first bet, but typically extended to returning or longstanding players.
Sportsbooks typically apply a maximum stake to a wager with enhanced odds to ensure they aren't on the hook for a significant payout. You will find enhanced or boosted odds at some betting sites instead of a bonus.
Reading the Odds
U.S. sportsbooks use American odds to display betting odds. Favorites are designated a minus (-) sign, and the associated number tells bettors how much money they'll need to put on the line to win $100 in profit. For example, -550 odds indicate a bettor must wager $550 to win $100.
Underdogs are found by looking for a plus (+) sign. The number here signifies the amount you could profit when placing a $100 bet. For example, +450 odds mean a $100 wager could earn you $450.
Although American odds are the primary option in the U.S., you may prefer to see odds as decimals or fractions. Our odds converter enables you to switch between the three main types of odds quickly.
Latest Super Bowl betting news
Legal Super Bowl betting 2023
Thirty-three states, in addition to the District of Columbia and Puerto Rico, have authorized and regulated legal sports betting, via a mix of mobile, online, and retail (in-person) options.
If you see your state on this list, good news, you can place bets on this year's Super Bowl.
U.S. states with legal sports betting
Canada's coming along
Canada repealed the federal ban on single-game sports betting on Aug. 27, 2021. Super Bowl 56 marked the first time Canadian bettors could place legal single-game bets on the Big Game — and many will be champing at the bit to get on the action in Super Bowl 57.
Ontario became one of North America's most lucrative betting locales with its April 4, 2022, market launch and will once again be a hot spot for Super Bowl wagering in 2023.
Super Bowl betting tips
1
Know the odds
If you're new to Super Bowl betting, the first thing you need to know is how to read the different types of odds available on the big game.
Learn how to pick the winner with the moneyline, bet on a team to beat the point spread, or wager on the Over/Under of the total score of the game.
2
Create a narrative
A good strategy for betting on the Super Bowl is to stick to a narrative and use it to guide further bets and props.
If you decide to bet on the team with better defense, you should consider betting the Over for the number of sacks or interceptions to back up that analysis. Alternatively, you could bet on the Under for the opponent's offensive props.
3
Play with props
There are countless other ways to wager if you don't have a strong opinion about the main Super Bowl odds.
Super Bowl props, team totals, derivatives, and exotic props like betting on the coin toss, the length of the national anthem, the color of the Gatorade bath, or the Super Bowl halftime show can offer great value and provide just as much profit as the traditional betting markets.
4
Bet smart, not big
The Super Bowl is known as the Big Game, but that doesn't mean your bets need to be big.
Have a dedicated bankroll set aside for the Super Bowl and decide your stake sizes on the odds and props you feel most confident about. Remember, always play within your means, regardless of whether it's Super Sunday or not.
Balance is crucial for any team or bettor, for that matter. Armed with some historical perspective and an overview of how to bet on the Super Bowl, you will be better informed on where to pick winners.
5
Play at a reputable sportsbook
Deciding where you want to place your bets is as important as what you bet on.
If the Super Bowl is your first time signing up for an online sportsbook, be sure to read Covers' betting sites reviews to get ratings for legal options available in your area. Learn about payment methods, bonuses, and odds available, and look for any issues others have had with those operators and rules around withdrawing winnings.
Live Betting Super Bowl 57
Online betting doesn't cool come kickoff. Numerous live betting, also known as in-game betting, opportunities will present themselves in real time via your mobile device. As the Big Game evolves, so do betting odds. Brush up on how to live bet Super Bowl 57 and keep these live betting tips handy:
Timing
We recommend placing live bets during commercial breaks or between halftime acts since sportsbooks process data feeds faster than the TV broadcast.
Injuries
Pay attention to players on the sidelines who may have suffered an injury. Various live betting platforms don't accurately price betting markets due to injuries.
Approach
Strategies for each team evolve as the game unfolds. The team leading at halftime, courtesy of a relentless passing attack, may decide to slow things down and lean on the running game. Keep a close eye on the totals (Over/Under) to account for the shift in strategy.
Budget
Know your limits and set a budget for your bankroll before tuning in to the Big Game. Live betting presents a unique way to engage with the on-field action, but the temptation to deviate from your strategy and disregard personal betting limits is real, too.
Super Bowl betting rules and regulations
The enactment of legal sports betting at the state level is inconsistent, with each state constructing its own rules and regulations. Take the legal betting age, for instance, which differs from state to state.
When it comes to Super Bowl and general NFL wagering, most states and the authorized sports betting sites that operate in them conform to an agreed-upon set of standards, including:
Bet settlement is based on official league data and statistics, which makes the NFL or CFL the referee. The league resolves player statistics and anything tied to the game's actions and outcome.


For player prop markets, sportsbooks will remove wagers for athletes ruled out of the game before kickoff from the board.


League stats determine all game and player props. Sportsbooks will nullify or cancel the bet if a player is ruled out due to injury or any other reason.
How we rate Super Bowl sites
Much like who will score an invite to your Super Bowl viewing party, our list of the best online sportsbooks is selective. Industry experts from Covers tackle each step of the online betting process before providing their formal recommendation. Each review is backed by the Covers BetSmart System™ and designed to inform prospective bettors on the best options available.
Bonuses and Promotions
If you are accustomed to checking the injury report or waiver wire, then you should also pay attention to the fine print tied to each offer. Sometimes the conditions for claiming the best sportsbook promotions are too restrictive, and that can negatively impact your experience.
Key Features
Do not expect fireworks as you might find during the Super Bowl halftime show. However, sportsbooks that offer bells and whistles like mobile apps, live betting, and competitive odds stand out in a crowded and competitive space.
Security and Trust
The Lombardi Trophy is held under lock and key, which is exactly where we like to see your real money deposits go. Our sportsbook recommendations only apply to those who have a valid license for the jurisdiction from the appropriate regulators. Similarly, pages should be encrypted to ensure that your data is protected.
Banking and Payout Speed
Monday after the Big Game is affectionately known as "Super Sick Monday," one of the biggest days of the year to skip work. We are not casting judgment, merely encouraging bettors to choose a sportsbook that offers the best deposit and withdrawal methods and pays winnings out as quickly as possible. This is where you do not want a sportsbook playing hooky.
Customer Support
In the absence of a video replay booth, players should consult with a real-live agent whenever they encounter an issue or have questions about how to proceed. The top sites typically operate 24/7 customer service channels, which is our preferred option.
Super Bowl betting sites to avoid
See all blacklisted sportsbooks
Our experts advise prospective players to avoid these online sportsbooks based on poor user experience and questionable tactics.

Allegations of withdrawal issues
No license information available on site
Poor customer service

Multiple reports of slow payments
Allegations of non-payments
Risk of account closure simply for winning bets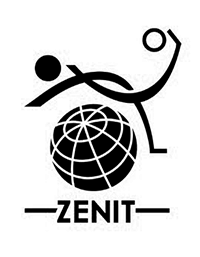 Reports of confiscated winnings
Slow customer support response times
See all blacklisted sportsbooks
Booming Super Bowl bets
Estimates released by the American Gaming Association (AGA) on Tuesday, Feb. 8, revealed that a record 31.4 million Americans planned to bet on Super Bowl 56, up 35% from 2021.
According to figures released by regulators from several of the largest sports betting states, bookmakers eked out a Super Bowl victory of their own. However, it may not have been the most lucrative or most efficient Super Bowl for operators in Illinois, Nevada, and New Jersey.
We tracked the biggest bets made on Super Bowl 56, and the numbers didn't lie. Bettors turned to legal online sportsbooks in droves for their Big Game betting needs. The online survey from the AGA revealed that 18.2 million Americans intended to wager on this year's Super bowl — up 78% from the previous year.
Instant replay: Big Game betting sites 2023
Any journalist worth their weight in words is consistently checking their sources, and that adage lends itself to Super Bowl betting. Keep these points in mind:
Vet multiple sources and sites before placing any wager.
Only register and bet with legal sportsbooks.
Develop a betting strategy and build a Super Bowl bankroll.
Reference up-to-date Super Bowl 57 betting odds.
Super Bowl betting sites FAQ
Yes, if you are of legal gambling age and are located in a state with licensed and regulated sportsbooks.
Our list of recommended sportsbooks has been vetted and thoroughly reviewed.
Yes, the sportsbooks highlighted within this review offer mobile platforms for betting on the go.
Bettors who live in states with regulated sports gambling and those in other countries can bet on the Super Bowl at online betting sites. Our recommended list of online sportsbooks can be found above.
Super Bowl LVII takes place on Sunday, Feb. 12, 2023, at State Farm Stadium in Glendale, Arizona.
Pages related to this topic

Senior Sports Betting Editor
Mike has been researching and reviewing products for more than a decade. The former travel and entertainment publisher is all in on sports betting. When he's not sweating picks or supporting Covers' betting experts in making smarter sports bettors, you can find him by the BBQ, perfecting his cross-hatch marks.