Missouri Sports Betting in 2022
Last Updated Dec 2, 2022, 03:04 PM ET
For years, Missouri lawmakers have been unable to push a sports wagering law across the finish line. With the state's midwest foe, Kansas, beating them to the punch in 2022, regulators will reconvene in 2023 with the hopes of launching Missouri sportsbooks and rekindling a centuries-old rivalry.
When Missouri sports betting arrives, Show-Me State bettors will be able to claim sign-up bonuses and place wagers with the best sportsbooks from anywhere in MO.
Missouri, United States
Sports betting at a glance
Population: 6.2 million
Legal age for sports betting: 21
Online sports betting: No
Retail sportsbooks: No
Sports betting revenue: N/A
Missouri sports betting updates
Missouri's efforts to legalize sports betting pre-date the fall of the Professional and Amateur Sports Protection Act (PASPA) in 2018. The following timeline highlights important dates in Missouri sports betting history:
Sept. 27, 2022: HB 4 garners more support for Missouri sports betting. The bill is deemed a priority for the next legislative session in January 2023.
Sept. 19, 2022: Rep. Dan Houx introduces House Bill 4. The new bill is almost identical to 2022's HB 2502, with tax rates increased to 10% from 8%.
May 13, 2022: Missouri's legislative session concludes without the passing of a sports betting bill.
March 24, 2022: After being approved in the House, HB 2502 and HB 2556 arrive in the Senate.
Jan. 19, 2022: Rep. Dan Houx introduces HB 2502. The Missouri sports betting bill would've earmarked 39 total skins for Missouri's 13 casinos and six professional sports teams.
Jan. 29, 2018: Former Representative Bart Korman introduces HB 2320. The proposed bill would have allowed riverboat casinos and DFS operators to offer legal Missouri sports betting.
June 10, 2016: Missouri legalizes daily fantasy sports contests as former Governor Jay Nixon signs HB 1941 into law.
May 27, 1994: President Casino and Station Casino become the first operational riverboat casinos in Missouri.
Nov. 3, 1992: Missouri legalizes riverboat casinos on the Mississippi and Missouri Rivers via a referendum.
Nov. 6, 1984: Amendment 5, The Missouri State Lottery Amendment, is approved, authorizing a Missouri state lottery.
Online sports betting: Coming soon to Missouri?
All signs point to Missouri passing a sports betting bill during the 2023 legislative session. With the reintroduction of HB 4 and the competitive nature of state legislators, it seems unlikely Missouri will see a repeat of 2022's late-session filibustering.
If a sports betting bill is passed in 2023, Missouri sports betting sites could have an outside shot at arriving late in the year. The most likely launch? 2024.
Latest Missouri betting news
Potential Missouri sportsbooks
Some of the biggest names in sports betting have clear paths to the Missouri market.
Here are some online sportsbooks that could make their way to the Show-Me State when legal sports betting is approved.
Missouri online sportsbooks
| Sportsbook | Mobile app | Potential partner | Odds provider | Launch date |
| --- | --- | --- | --- | --- |
| Bally Bet | | Bally's Kansas City | Bet.Works | TBD |
| Barstool Sportsbook | | Argosy Casino Riverside/Hollywood Casino St. Louis/River City Casino | Kambi | TBD |
| Caesars Sportsbook | | Harrah's Kansas City/Horseshoe St. Louis/Isle of Capri Casino | Caesars | TBD |
| DraftKings | | TBD | SBTech | TBD |
| FanDuel | | Ameristar Casino Kansas City/Ameristar Casino St. Charles | Flutter | TBD |
Land-based Missouri sportsbooks
Missouri's latest sports betting bill includes retail sports betting. With 13 Missouri casinos, the stage is set for brick-and-mortar sportsbooks to open their doors to eager bettors.
| Venue | Retail sportsbook | Address | Phone number |
| --- | --- | --- | --- |
| Ameristar Casino Kansas City | TBD | 3200 North Ameristar Drive, Kansas City, MO 64161 | 816-414-7000 |
| Ameristar Casino St. Charles | TBD | 1 Ameristar Blvd, St Charles, MO 63301 | 636-949-7777 |
| Argosy Casino Riverside | TBD | 777 NW Argosy Casino Pkwy, Riverside, MO 64150 | 816-746-3100 |
| Bally's Kansas City | TBD | 1800 E Front St, Kansas City, MO 64120 | 816-855-7777 |
| Century Casino Cape Girardeau | TBD | 777 Main St, Cape Girardeau, MO 63701 | 573-730-7624 |
| Century Casino Caruthersville | TBD | 777 E 3rd St, Caruthersville, MO 63830 | 573-333-6000 |
| Harrah's Kansas City | TBD | 1 Riverboat Dr, North Kansas City, MO 64116 | 816-472-7777 |
| Hollywood Casino St. Louis | TBD | 777 Casino Center Dr, Maryland Heights, MO 63043 | 855-785-4263 |
| Horseshoe St. Louis | TBD | 999 N 2nd St, St. Louis, MO 63102 | 314-881-7777 |
| Isle of Capri Casino | TBD | 100 Isle of Capri Blvd, Boonville, MO 65233 | 660-882-1200 |
| Mark Twain Casino | TBD | 104 Pierce St, La Grange, MO 63448 | 866-454-5825 |
| River City Casino | TBD | 777 River City Casino Blvd, St. Louis, MO 63125 | 314-388-7777 |
| St. Jo Frontier Casino | TBD | 777 Winners Cir, St Joseph, MO 64505 | 816-279-5514 |
Crossing state lines: Nearby betting sites in 2022
Legal Missouri sports betting appears to be an inevitability, but residents won't be placing wagers at Missouri sportsbooks anytime soon. With 2024 the most likely eta, local bettors will have to visit neighboring states to make their picks for the foreseeable future.
Kansas and Illinois are the top destinations for Missouri sports bettors in 2022, featuring six and seven online sportsbooks, respectively.
Who can bet on sports in Missouri?
Sports betting is illegal in Missouri for the time being, meaning no one can place a legal wager in the state. Here's a quick look at what hopeful Missouri bettors can expect post-legalization.
Legal age
Sports betting will be available to adults 21 and over in Missouri.
Mobile betting
Missouri sports betting will include statewide mobile wagering and up to 39 online sportsbooks. The Missouri Gaming Commission will regulate all online sports gambling.
Remote registration
Like all states not named Nevada, remote registration will ultimately be in place in Missouri. Sports bettors will be free to create new accounts and claim the best bonuses from Missouri sports betting sites anywhere in the state.
Within state borders
As soon as Missouri green lights mobile operators, all online wagers will be reserved for those physically located in the Show-Me State. Missourians know all about this, as many sports bettors currently flock to Kansas to lock in their picks.
Retail sportsbooks
HB 4 would allow retail sports betting at each of Missouri's 13 casinos, including Ameristar Casino Kansas City and Horseshoe St. Louis. There are no retail sportsbooks operating in MO in 2022.
Taxable winnings
Federal and state-level taxes will apply to all sports bet winnings in Missouri.
Missouri casinos currently withhold 4% on gambling winnings of $1,200 or more. Sports bettors should also prepare to hand over 25% of their sports betting income to the federal government.
The pros and cons of Missouri sports betting
The stars have yet to align, but Missouri's current push to legalize sports gambling does look promising. The latest proposal calls for up to 39 skins to be handed out to Missouri's 13 casinos and six professional sports teams.
Unfortunately, there will be a wait in Missouri. A successful rollout may see Missouri betting sites go live before Super Bowl LVIII (2024).
Proposed bill allows for plenty of Missouri sports betting licenses
Strong appetite for sports betting among Missouri lawmakers
Mobile and retail sports betting likely
Missouri sportsbooks unlikely to arrive before 2024
Neighboring states snatching up tax revenue
How to start betting in Missouri
Missouri sports bettors will eventually have the option of betting online at Missouri betting sites or visiting a retail sportsbook to make a wager in person.
1
Select a sportsbook
Missourians will likely be flush with options when legal sports betting arrives, making the selection process all the more critical. Consider sign-up bonuses, odds pricing, supported banking methods, and the look and feel of each sports betting platform before getting started.
2
Register online
After choosing your sportsbook(s), you'll have to create an account in Missouri. Enter your name, email, and address, and follow the prompts provided by the sportsbook. Once you've confirmed your identity and location, your account will be active.
3
Claim a bonus
With each new state launch comes a generous selection of welcome bonuses. Missouri sports betting sites will vie for your attention by offering the most common sportsbook sign-up bonuses, including risk-free bets, no-deposit bonuses, and deposit match bonuses. Be sure to enter a sportsbook promo code, if necessary.
4
Deposit funds
Online betting sites support a wide variety of sportsbook deposit and withdrawal methods, including credit cards, debit cards, e-wallets, online banking, and more.
Missouri bettors should understand each payment method fully and look for potential fees charged by banks or financial institutions.
6
Start betting
We always recommend shopping for the best lines. Once you've identified the best price for your bet(s), fill up your bet slip and confirm your wager(s).
7
Withdraw funds
With licensed and regulated Missouri sportsbooks, accessing your sports bet winnings will be painless. Expect to wait a few days to see your funds arrive in your bank account or e-wallet, though some withdrawal methods offer almost instant access to your bankroll.
Reading the odds
Missouri sportsbooks will display American odds. These odds use a minus sign (-) to indicate a favorite, while plus signs (+) are used to identify underdogs.
For example, if the Kansas City Chiefs are -250 favorites, you would have to risk $250 to win $100. The number after the minus sign tells you the amount you have to pay to win $100.
If the St. Louis Cardinals are +125 underdogs, you would have to bet $100 to win $125. The amount next to the plus sign represents potential winnings from a $100 wager.
Check out our odds converter to enter your stake, view American, fractional, and decimal odds, and calculate your potential payout.
What you can't bet on in Missouri
Like other states with legal sports betting, there will be events that are off-limits for Missouri bettors. Here's what we know so far:
Politics
No U.S. state permits wagers on elections or any other political event. This restriction will also apply to Missouri.
Entertainment award ceremonies
Missouri sportsbooks may accept wagers on the NFL Draft. However, betting on awards shows like the Emmys will not be permitted.
What about esports?
It remains to be seen if Missouri sports betting sites will offer esports markets.
What about Ohio college sports?
It's unclear if Show-Me State bettors will be permitted to place wagers on in-state — or out-of-state — college athletics.
Home team advantage: Missouri sports
It's always tempting to back your Kansas City Chiefs or St. Louis Blues, but sometimes the best bets are the ones you don't make.
We strongly recommend conducting thorough research and avoiding emotional wagers. Our how to bet guides are a great place to start.
Other types of gambling
From its state lottery to its 13 riverboat casinos, Missouri is home to a vibrant and profitable gambling industry. With no legal online casinos, sweepstakes casinos stand as the sole option for on-the-go gamblers.
Casino
Each commercial casino in Missouri features an array of table games, including blackjack, roulette, baccarat, poker, and more. Slots lovers can find a unique selection of slot machines at all 13 casinos in the state.
LuckyLand Slots and Chumba Casino are among the online options for casino-style gaming. These social casinos allow players to play for fun, but real cash prizes are available. Traditional online casinos are illegal in Missouri.
Poker
Gamblers can find poker rooms in Missouri's casinos, but standalone card rooms are illegal in the Show-Me State.
Global Poker, an online sweepstakes website, is the only online poker available in MO.
Horse racing
Pari-mutuel horse race betting is legal in Missouri. Unfortunately, there are no tracks operating in 2022. The best horse racing betting sites in the U.S. are not permitted in Missouri.
Daily fantasy sports
DFS operators like FanDuel and DraftKings are popular in Missouri. Daily fantasy contests were legalized in 2016.
Quick facts: Missouri sports betting
Use the table below to quickly reference all things Missouri sports betting:
| | |
| --- | --- |
| Sports betting launch date | TBD |
| Legal age for betting | 21 |
| Online sports betting | No ❌ |
| Number of betting licenses | TBD |
| Number of betting sites | Up to 39 (proposed) |
| Remote registration | No ❌ |
| Retail sportsbooks | No ❌ |
| Online casino sites | No ❌ |
| Online poker | No ❌ |
| Retail casinos | Yes ✅ |
| Betting on college sports | No ❌ |
| Betting on esports | No ❌ |
| State population | 6.2 million |
| Total handle | N/A |
| Tax rate | 10% (proposed) |
| State regulator | Missouri Gaming Commission |
Responsible gaming in Missouri
The Missouri Alliance to Curb Problem Gambling (MACPG) operates to educate and assist Missouri problem gamblers. The Alliance is comprised of private, public, and non-profits in MO.
Problem gamblers can seek counseling and educational resources or ban themselves from gambling by joining the Missouri Lottery Self-Exclusion Program (SEP).
Legal U.S. sports betting markets
The following U.S. jurisdictions have legalized online sports betting, retail sports betting, or both.
Upcoming legal U.S. sports betting launches
Maryland launched online sports betting on Nov. 23, 2022, with seven Maryland sportsbooks accepting legal wagers.
Not to add to the misery of Missouri bettors, but Ohio and Massachusetts are also ready to usher in some form of legal sports betting.
Ohio follows suit on Jan. 1, 2023, with its universal go-live date unlocking access to Ohio betting sites and retail locations.
Massachusetts betting sites likely won't go live until March 2023, but retail sportsbooks are preparing to accept legal wagers in January.
Potential legal U.S. sports betting markets
These states have yet to introduce regulated sports betting of any kind. Missouri is atop the list of states moving toward legal sports betting. The Show-Me State looks to be well-positioned compared to many other non-legal jurisdictions.
Sportsbooks to avoid in Missouri
See all blacklisted sportsbooks
Offshore sportsbooks often pose as legitimate Missouri sports betting sites. However, these operators are not licensed nor regulated in Missouri. Save your bankroll or head to a state with legal online betting before risking your hard-earned cash with illegal bookies.

Allegations of withdrawal issues
No license information available on site
Poor customer service

Multiple reports of slow payments
Allegations of non-payments
Risk of account closure simply for winning bets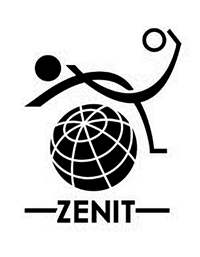 Reports of confiscated winnings
Slow customer support response times
See all blacklisted sportsbooks
Missouri sports betting FAQs
No. Missouri sports betting has not been legalized.
Missouri state lawmakers could legalize sports betting sometime in 2023, but it's unlikely you'll be able to place a legal wager in the state before 2024.
No. Missouri online sports betting is illegal. Any website posing as a licensed and regulated Missouri sportsbook should be avoided.
None. However, as many as 39 online sportsbooks could be permitted should House Bill 4 come to pass in 2023.
You'll have to be 21 years old to bet on sports in Missouri.
All types of sports betting are illegal in Missouri. However, both online and retail sports betting should arrive eventually.
Once sports betting is legalized, there shouldn't be any restrictions when placing bets on professional sports teams based in Missouri. It remains to be seen if Missourians will be permitted to bet on the state's college teams.
Missouri sports betting will be for anyone of legal age physically located in the state. You will not have to be a Missouri resident to bet on sports online or in person.
Pages related to this topic

Jeff Watters is a sports betting editor at Covers. Before pivoting to sports betting in 2021, the well-traveled Nova Scotian and Atlanta Braves fanatic spent time writing about education, software, and NHL prospects.