California Sports Betting in 2023

Last Updated Jan 27, 2023, 9:39 AM ET
The Gold Rush of legal online California sports betting will not arrive in 2023 or anytime soon, as California voters rejected both ballot measures.
While two proposals to turn the best sports betting sites into legal California sportsbooks have failed, we continue to report on the Golden State's ongoing legalization efforts.
Regularly seen on:
California, United States
Sports betting at a glance
Population: 39.6 million
Legal age for sports betting: 21
Online sports betting: No
Retail sportsbooks: No
Sports betting revenue: N/A
California sports betting updates
California is creeping closer to gaining some clarity on the possibility of legal sports wagering in 2023.
Here's a brief history of everything sports betting in California:
Nov. 9, 2022: Flutter CEO Peter Jackson remains hopeful about California sports betting, despite the defeat of Proposition 27.
Nov. 8, 2022: Voters rejected both California sports betting measures by a significant margin, translating to no legal sports betting in the short term or for years to come.
Oct. 31, 2022: According to Ballotpedia, $569 million was spent on California sports betting bills Propositions 26 and 27, in the run-up to the November 8 ballot.
Oct. 24, 2022: Prominent California newspapers headline endorsement opposement to California sports betting's Proposition 26.
Oct. 14, 2022: Marginal polling improvements in support for legal California sports betting can't mask the outlook for online sports betting via Prop 27.
Oct. 4, 2022: A Berkeley IGS Poll finds that just 27% of voters plan to vote 'Yes' for mobile California sports betting, while 31% are in favor of in-person wagering on tribal lands.
Sept. 22, 2022: FanDuel CEO Amy Howe and BetMGM CEO Adam Greenblatt note that voter feedback has told them that the messaging and counter-messaging around Prop 27 and Prop 26 has become overwhelming. Both mention pivoting to a more direct-to-consumer approach.
Sept. 15, 2022: Results from a new California sports betting poll indicate Prop 27 may have a difficult time passing the November vote. According to the poll, just 34% of voters support the sportsbook-backed initiative.
Sept. 12, 2022: Sensing a shift in momentum against their campaign to legalize online sports betting, major online sportsbooks strike back in a series of ads pushing Proposition 27.
Sept. 6, 2022: California's tribes may turn the tide against the prominent online sportsbooks and their operators, courtesy of an endorsement from the California State Association of Counties (CSAC), representing all 58 California counties.
Aug. 24, 2022: The latest rival sports betting bill battle will be televised. New California attack ads have released new statewide TV ads attacking each other's proposals.
Aug. 19, 2022: The California Republican party opposes Prop 26 and Prop 27, California's dueling sports betting bills.
Aug. 12, 2022: Major League Baseball supports the California online sports betting ballot measure sponsored by the likes of FanDuel, DraftKings, and BetMGM, among other operators.
July 26, 2022: California tribes launch a new attack ad against Prop. 27. The 30-second ad includes accusations of "hidden agendas," "fine print," and "loopholes" in Prop. 27.
July 10, 2022: California's Democratic Party opposes Prop. 27 and stays neutral on Prop. 26. Both initiatives will go before voters in November 2022.
July 6, 2022: California's sports betting battle continues. Prop. 26 and Prop. 27 backers are expected to partake in one of the most expensive legal battles in U.S. history.
July 5, 2022: A third California tribe throws support behind what's now known as Proposition 27. The Santa Rosa Rancheria Tachi Yokut Tribe cites economic benefits as a major reason it's chosen to back the online sports betting measure.
June 30, 2022: Two Native American tribes side with major sportsbooks and the online sports wagering measure. The Big Valley Band of Pomo Indians and the Middletown Rancheria of Pomo Indians back the Solutions Act.
June 27, 2022: The "California Solutions to Homelessness and Mental Health Solutions Act" is officially reclassified as an "eligible statewide ballot measure" by the California Secretary of State's Office, putting a second legal sports betting option on the ballot.
June 24, 2022: More than 80 groups back a tribal sports betting measure known as The Coalition for Safe, Responsible Gaming. The groups aim to keep online sports betting out of California.
June 16, 2022: Fresno City Councilman Mike Carbassi calls California's tribal sports betting measure an "absolute disaster," fearing the retail-only initiative could lead to tribes filing lawsuits against state tax revenue-generating cardrooms.
June 12, 2022: It's unclear whether the tribal and sportsbook-backed California sports betting measures could co-exist. If voters approve both bills in November, the court will have to determine how to proceed.
May 26, 2022: California sports betting measures continue to spark a war of words and shows of support. Through a press release, the California Teachers Association (CTA) reveals it opposes what state tribes call the "Corporate Online Gambling Proposition" due to concerns over exposing children to risks of addiction and problem gambling.
May 9, 2022: California tribes backing an online sports betting measure turn their focus to the 2024 ballot, deciding instead to use the remaining resources to "kill" the California Solutions to Homelessness and Mental Health Support Act. Now, just one tribal measure will be on the 2022 ballot — the California Legalize Sports Betting on American Indian Lands Initiative.
May 3, 2022: The California Solutions to Homelessness and Mental Health Support Act receives 1.6 million signatures, qualifying for the November 2022 ballot.
May 2, 2022: Poll findings released Friday, April 29, 2022, revealed substantial backing for one of three California sports betting initiatives that could make the November ballot.
March 25, 2022: The measure to legalize sports betting at tribal casinos and licensed racetracks is meeting stiff opposition from a coalition of over 80 elected officials.
March 7, 2022: California card rooms — Hollywood Park Casino and Cal-Pac Rancho Cordova — file a lawsuit to keep the sports-betting initiative sponsored by nine tribal casinos off the November ballot.
Feb. 23, 2022: A UC Berkeley poll reveals 45% of Californians are in favor of legalizing sports betting, while 33% are opposed to such legalization. The remaining 22% are on the fence.
Jan. 24, 2022: The California Solutions to Homelessness and Mental Health Support Act campaign reports reaching 25% (249,285 of 997,136) of the signatures required to make the November ballot. Signatures are due on May 3, 2022.
Nov. 5, 2021: A fourth sports betting initiative — and second tribal proposal — is filed by the Rincon Band of Luiseno Indians, Federated Indians of Graton Rancheria, Federated Indians of the Wilton Rancheria, and San Manuel Band of Mission Indians. "The Age-Verified Tribal Online and In-Person Sports Wagering & Homelessness Solutions Act" would legalize online and retail sports betting in California.
Aug. 31, 2021: The California Solutions to Homelessness and Mental Health Support Act is filed with the state attorney general's office. The third sports betting initiative eligible for the November 2022 ballot is backed by DraftKings, FanDuel, BetMGM, and others.
Aug. 12, 2021: Four California cities — led by Gardena Mayor Tasha Cerda — introduce the California Sports Wagering and Consumer Protection Act, a proposal aiming to legalize online and retail sports betting.
May 27, 2021: The California Legalize Sports Betting on American Indian Lands Initiative qualifies for the November 2022 ballot after receiving more than one million signatures.
June 22, 2020: Sen. Bill Dodd withdraws SCA 6 from consolidation, citing COVID-19 and legislative deadlines as hurdles preventing the bill from getting across the finish line.
Nov. 13, 2019: The California Legalize Sports Betting on American Indian Lands Initiative, a measure supported by 18 Californian tribes, is first introduced.
June 27, 2019: Sen. Bill Dodd introduces SCA 6, a measure that would legalize and regulate sports betting in California.
May 14, 2018: The Supreme Court deems the Professional and Amateur Sports Protection Act (PASPA) unconstitutional. With the federal ban on sports betting lifted, each U.S. state is granted the autonomy to legalize and regulate sports wagering as it sees fit.
Is sports betting legal in California?
No, California sports betting is not legal. Two sports betting measures on the November 2022 ballot were rejected handily by voters. Here's a look at each proposal:
Proposition 26
California Proposition 26, Legalize Sports Betting on American Indian Lands Initiative was a tribal-backed proposal aiming to legalize in-person wagering at more than 80 tribal casinos and horse racing tracks. The proposal would have also permitted roulette and craps at tribal gaming facilities. Presently, California casinos can only house slots, lottery games, and banked card games.
Proposition 27
The California Solutions to Homelessness and Mental Health Support Act, or Proposition 27, aimed to legalize statewide online wagering and was backed by seven of the largest sports betting operators in the nation — Bally's, BetMGM, DraftKings, FanDuel, Penn National/Barstool Sportsbook, WynnBET, and Fanatics (who are rumored to be closing in on an acquisition). The initiative promised to allocate 85% of sports betting tax revenue to a new fund for homelessness and mental health. The Act aimed to complement the tribal proposal as any online sportsbook launching in California would be required to partner with a tribal casino.
---
Both the tribal (retail) and sportsbook (online) initiatives officially gained the required 997,139 signatures from registered California voters and appeared on the Nov. 8, 2022 ballot.
Neither California sports betting initiative received support from the Democrats — who hold majorities in the state legislature — following an announcement on July 10, 2022, that the party would oppose Proposition 27 and remain neutral on Proposition 26.
Latest California betting news
Who can bet on sports in California?
Sports betting is currently illegal in California. Should any of the current proposals come to fruition sometime, adults 21 years and older should be permitted to place sports wagers in the Golden State.
Legal age
The legal age to gamble in the state is 18. However, recent proposals to legalize California sports wagering have maintained bettors will have to be 21 years old to place a legal bet.
Mobile betting
Mobile sports betting will not come to fruition now that Prop. 27 failed via the November 2022 vote. Regardless of the negative outcome, one has to believe mobile betting will, at the very least, be an ongoing discussion in California — even if it is years away.
Remote registration
If legal online California sports betting arrives, anyone 21 and older should be able to register with a sportsbook from anywhere in the state.
Within state borders
When California legalizes sports betting, bets will only be accepted by those physically located in the Golden State. This goes without saying for retail sports wagering, but federal law requires all online wagers to be confirmed in-state as well.
Retail sportsbooks
There are no legal retail California sportsbooks. However, over 50 tribal casinos were clamoring to change this scenario. While Prop. 26 has failed to pass, CA remains a potential home to the largest collection of retail sportsbooks in the country.
Taxable winnings
In addition to the 24% federal tax on gambling winnings, California bettors will be saddled with CA state income tax on their sports betting profits. Although California has the unenviable claim to the highest tax rate in the United States (up to 13.3%), most residents fall in a much lower tax bracket.
Crossing state lines: Nearby betting sites in 2023
Luckily for Californians, legal sports betting resides on the other side of the state border. California's three bordering states — Arizona, Nevada, and Oregon — have all legalized online sports betting.
Arizona stands as the top option with remote registration and an impressive and growing lineup of online sportsbooks. Meanwhile, Nevada boasts dozens of retail locations that are sure to satisfy the appetite of the in-person gambler. Oregon, while restricted to just one online option — the state-run Scoreboard sportsbook — offers more than Californians will find in their home state.
The pros and cons of CA sports betting
California does not have legal sports betting, but it does have hope. The Golden State has the potential to grow into a sports bettor's paradise, even though two 2022 proposals flamed out.
But amidst the hope is uncertainty. There's no telling when a California sports betting measure will turn to gold. For most residents, when it comes to legal sports betting, they'll believe it when they see it.
Exciting potential sports betting market
Nearby states have legalized sports betting
No legal California sports betting in the near future
Mobile betting is not guaranteed
Exorbitant taxes on gambling winnings for high rollers
How to start betting in California
The future outlook is murky, but the hope is that bettors will have several California sportsbooks to choose from when all is said and done. If online betting is legalized at some point, sports wagers will be accessible statewide and in brick-and-mortar sportsbooks.
1
Select a sportsbook
The sportsbook selection process includes reading reviews and identifying the most favorable sign-up bonuses and betting lines. It's also best practice to read over a CA sportsbook's terms and conditions page to fully understand the parameters of its offerings.
2
Register in person or online
Suppose online sports betting is a part of a new California sports betting law. In that case, gamblers will likely be able to complete the registration process from anywhere in the state via a mobile device and secure internet connection.
There is a chance that retail California sportsbooks will be the only game in town, however. If this happens, California bettors will have to be physically present to place a wager.
3
Claim a bonus
Online sportsbooks across the country offer some truly impressive welcome bonuses to bettors. With California shaping up to be a desirable and competitive market, CA bettors should benefit from the same promotional offerings if online betting arrives. Expect to encounter bonuses such as risk-free bets, no-deposit bonuses, and deposit matches when visiting California sports betting sites.
4
Deposit funds
California sportsbooks will offer a variety of methods to fund your account. Bettors in California should be able to use some of the following options: PayPal, credit cards, debit cards, bank transfers, PayNearMe, and cash.
Don't forget to familiarize yourself with the relevant terms and conditions to avoid any unexpected transaction fees.
6
Start betting
Some California sportsbooks will offer bettors more favorable betting lines than others. Make sure you're able to spot these before confirming your first wagers. Shopping around and creating multiple sportsbook accounts is a great way to take advantage of sign-up bonuses and quickly pivot to the best betting lines.
7
Withdraw funds
Fund withdrawals can generally be completed via the same method used for deposits. Wait times, however, can vary. Transactions typically take a few days to process but can take longer with some sportsbooks.
Reading the odds
U.S. sportsbooks use American odds to display betting odds, and California sports betting sites will do the same. Favorites are assigned a minus (-) sign, and the accompanying number tells bettors how much money they'll need to put on the line to win $100 in profit. For example, -350 odds indicate a bettor must wager $350 to win $100.
You can spot underdogs by looking for a plus (+) sign. The number here represents the amount you could profit when placing a $100 bet. For example, +250 odds mean a $100 wager could net you $250.
Although American odds are the go-to option in the U.S., you may prefer to view odds as decimals or fractions. Our odds calculator allows you to switch between the three main types of odds quickly.
What you can't bet on in California
Nothing is in play for Californian bettors at the moment. As the state's future sports betting landscape begins to take shape, we'll learn more about what will be on and off the table.
Politics
Barring a drastic change, California sportsbooks will not be permitted to offer wagers on politics. This type of bet is not available anywhere in the U.S.
Entertainment award ceremonies
California sportsbooks could offer betting lines on popular awards shows like the Acadamy Awards and Emmy Awards, but this remains to be seen.
esports
Esports betting has become increasingly popular and could be a welcome addition to the California sports betting scene.
What about California college sports?
Many states do not allow bettors to place wagers on in-state college teams. Could California follow suit? We'll be keeping an eye on this one, as college betting would be a boon for Golden State gamblers.
Home team advantage: California sports
California is home to more professional sports franchises — and most likely sports fans — than any other state. But when legal sports betting arrives, be careful not to let your fandom cloud your judgment. Always do your due diligence before betting on your hometown squad. Check out our how to bet guides to get started at legal California betting sites.
Other types of gambling
With over 60 tribal casinos, 74 cardrooms, and some of the most well-renowned horse racetracks in the country, the California gambling scene is alive and well.
Online gambling, however, is illegal. Pari-mutuel horse race betting is the only form of legal online betting in the state.
Casino
For a state that has deemed online gambling taboo, California has a thriving casino gambling industry. With more brick-and-mortar casinos than any other U.S. state not named Nevada or Oklahoma, the Golden State generates nearly $8 billion in revenue, after winnings, annually.
Each casino offers a complete lineup of games, including slots, blackjack, and baccarat. If California Proposition 26, Legalize Sports Betting on American Indian Lands Initiative passes the November 2022 vote, roulette and dice games, such as craps, would also be legalized in CA.
In California, sweepstakes casinos are the only online game in town. The sweepstakes model abides by the CA criminal code, allowing gamblers to earn real money using virtual currency.
Poker
There are dozens of poker rooms for card sharks to enjoy in CA.
When it comes to online poker, California's tribal casinos, cardrooms, and racetrack operators have been in a stalemate, as all efforts to legalize online poker have fallen short. With interested parties failing to come to terms on how this gaming expansion would benefit each stakeholder, they've kicked the can down the road on multiple occasions.
Horse racing
Pari-mutuel horse racing has been legal in California since 1933. The California Horse Racing Board oversees one of the largest markets in the U.S., including some of the most beautiful racetracks in the nation.
Santa Anita Park, Del Mar Racetrack, Golden Gate Fields, and Los Alamitos Race Course stand as CA's top destinations for live horse racing. Many affiliate off-track betting (OTB) sites allow gamblers to get in on the action away from the racetrack, while legal bets can also be placed online at the best horse racing betting sites.
Daily fantasy sports
Daily fantasy sports (DFS) contests operate in an unregulated grey area in California. Major operators DraftKings and FanDuel serve the nation's largest DFS market without opposition, so it's unlikely lawmakers will take further action any time soon.
Quick facts: California sports betting
Californians will have the opportunity to make their voices heard on the November ballot. Should they vote in favor of legal sports betting, the Golden State's market could swiftly cement itself as one of the most fertile in the U.S.
To stay up to date on relevant CA sports betting facts, consult our quick facts table:
| | |
| --- | --- |
| Launch date | 2023 (est.) |
| Legal age for betting | 21 |
| Online sports betting | No ❌ |
| Number of betting licenses | TBD |
| Number of betting sites | TBD |
| Remote registration | TBD |
| Retail sportsbooks | No ❌ |
| Online casino sites | No ❌ |
| Online poker | No ❌ |
| Retail casinos | Yes ✅ |
| Betting on college sports | TBD |
| Betting on esports | TBD |
| State population | 39.6 million |
| Total handle (2021) | N/A |
| Tax rate | TBD |
| State regulator | California Gambling Control Commission |
Responsible gaming in California
With such a robust gambling industry, the unfortunate reality is that many Californians fall victim to gambling addiction. The California Council on Problem Gambling (CCPG) provides education, prevention, and treatment for those in need.
Californians who recognize they may have a gambling problem are also encouraged to consider the state's self-exclusion program. Here, individuals can voluntarily ban themselves from all gambling establishments and California betting sites for a specified period of time.
Legal U.S. sports betting markets
When California ultimately legalizes sports betting, it will join the following U.S. jurisdictions:
Sportsbooks to avoid in California
See all blacklisted sportsbooks
It's been a long wait in California, but frustrated gamblers should refrain from placing sports bets with unregulated offshore sportsbooks. Any operator claiming to be a legal California sports betting site is not to be trusted. Avoid these sportsbooks at all costs.

Allegations of withdrawal issues
No license information available on site
Poor customer service

Multiple reports of slow payments
Allegations of non-payments
Risk of account closure simply for winning bets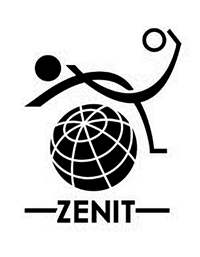 Reports of confiscated winnings
Slow customer support response times
See all blacklisted sportsbooks
California sports betting FAQs
No. Momentum has stalled and we don't expect to see legal California sportsbooks in 2023 or anytime soon thereafter.
Not in 2023, if at all. Both of CA's recent sports betting proposals that appeared on the Nov. 8, 2022, ballot failed to gain traction with voters.
There is no way to legally gamble on sports in California. It remains to be seen if the Golden State will offer retail betting, online wagering, or both in 2023.
No iteration of sports betting is legal in California at the moment. However, all of the popular bet types should be available when the state lifts the ban on sports wagers and California sports betting sites are up and running.
There are no legal online California betting sites.
Yes, but Californians can only bet on horse races online or on a mobile device.
Yes. With the sheer number of sportsbooks that will almost assuredly make their way into California, many sportsbooks are expected to mirror the odds found at sportsbooks in Las Vegas.
The minimum age to gamble in CA is 18. However, sports bettors will have to be 21 or older to place a legal wager in California.
No, bet365 does not have a license to operate in California.
Such a place does not exist. Hopefully, California will see online and retail sports betting arrive in the future, but that won't happen in 2023.
This, and many other questions, will be answered when California inches closer to legalized sports betting. Currently, wagers cannot be placed on in or out-of-state teams.
Pages related to this topic

Jeff has been reviewing sportsbooks and covering North American sports betting full-time since 2021. The former NHL prospects writer has crafted over 100 reviews and guides for the Covers community and has been sweating his own picks for over a decade.