Discover Ontario's Towering Sports Betting Market
As the jingle "Good Things Grow in Ontario" goes, so does revenue from sports betting. The Canadian Gaming Association pegs the latest figure at more than $460 million annually.
The Toronto Maple Leafs drive the streetcar on the sports betting front and generate most of the betting traffic. However, Canada's lone NBA and MLB franchises, the Toronto Raptors and Toronto Blue Jays, account for a large chunk of that action, too.
Sprinkle some professional soccer and football into the mix and you have a sports betting recipe that will continue to feed this large and hungry fan base. Our experts at Covers have produced a primer to help you navigate the world of online sports gambling in Ontario.
Sports Betting in Ontario is "Yours to Discover"
Population: 14.6 million

Sports betting legal age: 19

Online sports betting: Yes

Retail sportsbooks: No

Sports betting revenue: $463 million
Ontario's best sportsbooks
How we rate Ontario's sportsbooks
Bonuses and Promotions
Bigger isn't always better when it comes to sportsbook bonuses.
Banking and Payout Speed
We only recommend sportsbooks where you can get your money in and out quickly and safely.
Key Features
Live streaming, early cash out, and in-play wagering are just a few of the key features we like to see at betting sites.
Security and Trust
We ensure sportsbooks have the appropriate licences and are safe and secure.
Customer Support
Having issues resolved quickly by a real person should be standard at most betting sites.
The legal situation in Ontario
Online sports betting is legal in Ontario. Sports bettors in Ontario can access online sportsbooks without fear of reprisal from the Canada Revenue Agency (CRA) or the provincial regulator. The legal grey area regarding online sports betting in Ontario, which has not been addressed in any provincial law, stipulates that it is only illegal for players to bet at unlicensed sportsbooks. However, reputable offshore sportsbooks — and several Canadian entities — hold a license from some jurisdiction or another thus rendering the law unenforceable.
In Ontario, the legal age to bet on sports is 19. Gaming and sports betting in Ontario are legally regulated by the 1992 Gaming Control Act. Despite limitations imposed by the government, interest and action on sports betting in Ontario is surging.
The Ontario Lottery and Gaming Corporation (OLG) oversees offline sports betting within the province — we explore its nuances later in the guide — but online sports betting is far more accessible and aligned with the preferences and demands of today's sports bettors.
Navigating Ontario's sports lottery betting waters
The current regulatory environment for sports betting in Ontario does not reflect the current climate. Ontarians can place sports bets in-person at registered OLG outlets including convenience and grocery stores, among others. However, sports bettors in Ontario are clamouring for online products and that demand is being served by online sportsbooks — not OLG and its dedicated sports betting Pro-Line product.
Pro-Line is an odds-based sports betting product whose main features are often scrutinized by seasoned sports bettors in Ontario. The limitations are apparent. Players must predict outcomes on three-to six-event parlays — no single-game betting capabilities. The Government of Canada enacted this law in 1985 as a method to help prevent the incentive for match fixing and is still in effect today. Yet the biggest drawback and deterrent for some, are the unfavourable betting odds. They are less compelling compared to the sharp odds found at licensed online sportsbooks, where fierce competition translates to a more customer-friendly experience buoyed by more favourable betting odds.
Ontarians love their sports teams
While NFL rules the Ontario sports betting roost, the local roster of sports teams garners significant betting attention.
From the NHL, the Toronto Maple Leafs and Ottawa Senators generate much of the online gambling action. The Toronto Raptors are Canada's lone NBA franchise. Their 2018-19 title run galvanized the country and earned them throngs of fans from every province.
The two-time World Series champion Toronto Blue Jays have rebooted the franchise, giving Canada's only MLB team a much-needed boost. Rounding out the Ontario sports betting scene, Toronto FC have cemented their status as a formidable MLS club while the Toronto Argonauts, holders of a CFL-record 17 Grey Cup championships, look to rebound following the cancelation of the 2019 season.
Our betting site reviews page is designed to help you find the best sportsbooks, all backed by the Covers BetSmart System™.
Horse racing in Ontario
The sport of kings is well-served within the Ontario sports betting scene. Before COVID-19 restricted in-person spectators and bettors, visiting horse racing tracks in Ontario was an experience enjoyed by spectators and bettors alike.
OLG continues to modernize its operations and integrate horse racing into the province's overall gaming strategy. Online betting is big business at Woodbine Racetrack in Toronto, Ontario's preeminent horse racing venue.
Additionally, these venues within the province accommodate in-person or offline betting only: Woodbine Mohawk Park (Campbellford), Rideau Carleton Raceway (Ottawa) and Fort Erie Race Track (Fort Erie).
Online sportsbooks provide comprehensive coverage of horse racing at popular Ontario racetracks like Woodbine, as well as major racetracks around the world. Bets can be placed through any of the sportsbooks highlighted earlier in the guide.
Responsible gaming in Ontario
All the reputable online sportsbooks referenced earlier promote safe and responsible Ontario sports betting. OLG plays its part too. PlaySmart.ca is a virtual resource containing facts, counselling services, tools, and advice to help you make smart choices.
Sportsbooks to avoid in Ontario
We recommend steering clear of the following online sportsbooks as they have been accused of various malpractices.

Allegations of withdrawal issues
No license information available on site
Poor customer service

Multiple reports of slow payments
Allegations of non-payments
Risk of account closure simply for winning bets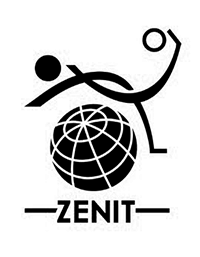 Reports of confiscated winnings
Slow customer support response times
Ontario sports betting FAQs
The legal age for sports betting is 19 years of age.
No. The CRA outlines the types of income that you do not need to declare on your tax return including "most lottery winnings." Occasional lottery winnings in Canada are considered a windfall, according to the Canada Income Tax Act.
Yes. You can place bets through any of the online sportsbooks mentioned within this guide.
No. Sports betting in Ontario is permissible through retail stores operated by OLG. Players cannot bet on sports in casinos, however, they can do so via online sportsbooks.