Best College Football Betting Sites in 2022
Last Updated Dec 01, 2022, 2:04 PM ET
College football betting sites are currently engulfed with odds for daily matchups, which means there's never been a better time to sign-up and take advantage of all they offer.
Understandably, investigating the many legal U.S. sportsbooks available can be daunting — that's why Covers is here to mitigate the process and expedite your journey to becoming an NCAAF betting savant.
Best college football betting sites
Latest college football betting news
How to bet on college football
Now that we've pinned down the top college football betting sites, it's time to make a selection and move towards your first wager. Follow our simple step-by-step process to get started:
1
Register
The sign-up process is similar across all college football betting sites. Locate and click the 'sign-up' button, and follow the ensuing prompts. Keep personal information — such as your full name, address, and date of birth — handy at all times.
2
Deposit
Before placing any college football bets, you'll need to add real-money funds to your account. Search for a 'cashier' or 'deposit' button and complete the steps. Select a banking option you're comfortable with and check with your financial institution that the request can be achieved using a debit card or credit card.
3
Bet
Once your account is verified and contains funds, you may begin seeking out potential wagers and scouting college football betting lines. A section called the bet slip will showcase the selections you make and the stake amount for any given game or event.
4
Withdraw
The college football betting sites we have listed above issue instant deposits and swift access to your winnings. Keep in mind that the payment method used to make the first deposit will also be used for withdrawals.
Popular college football bet types
There are innumerable ways to enjoy college football betting, but we've determined the most popular bet types for both first-time and experienced bettors. Ensure you also check out our extensive guide on how to bet on college football in 2022, which goes into further detail about how these bets work and how you can apply them to your betting game plan.
Moneyline
Backing one college football team over another is referred to as the moneyline. Moneyline odds are identifiable via a minus (-) sign — attached to the favorite — and a plus (+) sign — attached to the underdog. Sportsbooks generate moneylines based on each team's win probability.
Point spread
College teams are not always equally matched, and NCAA football sees its fair share of lopsided contests. When you bet the point spread, you'll need to forecast by how many points the team you've picked will win or lose to have a successful wager.
Over/Under (totals)
When it comes to an Over/Under wager — also known as Totals — you'll have to bet on whether the number of points scored in the game will top or fall short of the mark set by oddsmakers.
Parlays
Parlays contain multiple bets, called legs, and because all the wagers involved must win for the parlay to pay out, the risk is significant versus a single-game bet. The good news is that the increased risk is typically echoed in the parlay odds. Parlay wagers hosting various teams can result in strong returns, but correctly picking three or more winners is difficult.
Props bet
Prop betting entails wagering on a particular moment or feature of the game. This bet type is beloved for its application to player-specific outcomes, such as who will cross the endzone first for a touchdown or who will have the contest's longest reception.
Futures
Futures bets are all about long-term results, with their outcomes settling at the conclusion of a season. For example, betting on who will win the 2022 Heisman Trophy will be a prominent offering from the best college football betting sites.
Covers Tip:
You will find that the majority of football betting sites for both college and the NFL show odds in American format, while others display decimals or fractions. Give our odds calculator a try when making your selections.
2023 College Football National Championship odds
The Alabama Crimson Tide presently hold a slight edge over the Ohio State Buckeyes and the Georgia Bulldogs — who defeated Alabama to win the championship in 2022 — to capture the College Football Playoff National Championship Trophy this season. The Crimson Tide have played in six of the eight CFP title games since it changed from the BCS National Championship game in 2014. Keep tabs on the latest NCAAF odds to find the best price:
Live odds courtesy of FanDuel.
What makes a great college football betting site?
Learn how we rate sportsbooks
When searching for the most trustworthy college football betting sites, you'll want options that provide thorough, comprehensive coverage. Here's what to look for when making your decision:
Trust and integrity
Our recommendations for the best college football betting sites factor in track record, merit, and results. There are few things worse than constantly worrying if your data is safe — each site on our list has been tested for security and reliability.
Banking options
The best college football betting sites offer a panoply of sportsbook deposit and withdrawal methods for users to complete transactions easily. Common methods, such as Visa, MasterCard, PayPal, and ACH transfers, will be ubiquitous.
Best odds
Lesser sites will be less willing to risk having to pay out at significant odds, while the most dependable NCAA football betting sites will prominently display theirs. Locating and securing the best price is vital to a lucrative betting strategy.
Coverage
While college football makes up a lot of the betting action at new betting sites and popular sportsbooks, access to other leagues, events, and coverage of the most well-known bet types is a key factor. For example, college football bettors will likely want betting sites that promote CFL odds and NFL same-game parlays for the preseason, regular season, and the Super Bowl.
Live betting
Live betting markets aplenty can be found on most NCAAF betting sites. In fact, if a site doesn't offer live betting, it's probably not worth your time. The top ones will also ensure you are equipped with live or in-game odds throughout the course of a matchup.
Customer support
Akin to a quality quarterback, customer support agents can help guide you to rewarding results. We suggest betting sites that offer 24/7 availability via multiple communication channels, such as live chat, phone, or email.
Mobile apps and user interface
Each of the college football betting sites noted here offers convenient sports betting apps or mobile-optimized websites compatible with iOS or Android devices. Do some scouting and pinpoint which ones deliver interfaces you find simple to navigate.
Learn how we rate sportsbooks
Blacklisted college football betting sites
See all blacklisted sportsbooks
Tangling with these blacklisted betting sites always results in a busted play. Covers experts have discovered negligent business practices here, such as bets not honored, weak customer support, and more. Ensure you avoid these websites for your online college football betting.

Allegations of withdrawal issues
No license information available on site
Poor customer service

Multiple reports of slow payments
Allegations of non-payments
Risk of account closure simply for winning bets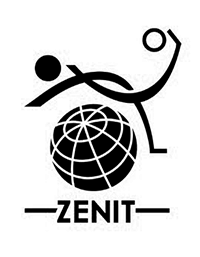 Reports of confiscated winnings
Slow customer support response times
See all blacklisted sportsbooks
Instant replay: Best college football betting sites
There are few sports as popular amongst U.S. bettors as college football. Follow these tips to focus your love for your alma mater into becoming a college football betting expert and cash in on available betting opportunities:
Choose college football betting sites that provide lots of options and regular betting flexibility.
Keep track of the latest college football odds.
Bet on NCAA football from your own living room, either via your mobile device or online.
Don't forget: The most popular college football bet types are the moneyline, parlays, Over/Under (totals), and props.
College football betting sites FAQs
Many states allow for legal college football betting, but not all. Fewer allow for wagering on in-state teams. Be sure to check the table outlined above to see what the circumstances are in your location.
All of the websites listed in our guide allow for college football betting. Covers experts have scoured each to ensure a high-quality user experience.
Currently, the favorite to win the College Football National Championship is the Alabama Crimson Tide.
Unlike the NFL, college football opens its new season with Week 0. This refers to a small number of games played two weekends prior to Labor Day.
The best college football betting site is up for interpretation. Each site listed in this guide has been vetted to ensure its trustworthiness — it will ultimately be up to you to dictate which betting site you will join.
The 2022 college football season kicked off on Aug. 27. The Western Kentucky Hilltoppers defeated the Austin Peay Governors 38-27 in Bowling Green, KY.
College football is one of the most popular sports in the U.S. to wager on due to many people having ties to different schools. The plentiful markets and amount of games make betting on it a no-brainer.
Pages related to this topic

Joshua Howe is a sports betting editor at Covers, assisting experts in making smarter sports bettors. Prior to joining the team in 2021, the experienced writer and editor worked in a variety of industries, including sports, marketing, and publishing.