Mississippi Sports Betting in 2023

Last Updated Feb 03, 2023, 9:03 AM ET
Online Mississippi sports betting and the best sports betting sites did not arrive in 2022.
Bettors still have retail Mississippi sportsbooks, however. BetMGM was the first to open its doors, doing so at two locations on Aug. 1, 2018. Today, Mississippi is home to over two dozen brick-and-mortar sportsbooks.
Bookmark our Mississippi sports betting guide to stay on top of all the latest goings-on in the Magnolia State.
Regularly seen on:
Mississippi, United States
Sports betting at a glance
Population: 2.9 million
Legal age for sports betting: 21
Online sports betting: Yes (limited)
Retail sportsbooks: Yes
Sports betting revenue: $43.7 million
Mississippi sports betting updates
One of the first states to legalize retail sports betting in 2018, Mississippi lawmakers have taken a much more deliberate approach to grow the state's online betting market.
Here's some background on the Magnolia State's march to legal sports betting:
Feb. 1, 2023: The Mississippi House appropriations committee approves an amended bill (HB-606) that would create an 11-member Mississippi sports betting Task Force.
June 15, 2022: The Mississippi Gaming Commission (MGC) reports a May sports betting handle of $29.2 million, its lowest monthly total since August 2021.
Feb. 10, 2022: Fubo Gaming announces it has struck a market access deal to operate in Mississippi, pending regulatory approval and the legalization of mobile sports betting in MS. The Fubo Sportsbook is live in two states (Arizona, Iowa) but has reached agreements with 10 state regulators.
Feb. 1, 2022: HB 184 is among four sports betting bills to die in committee. There will be no mobile wagering in MS in 2022.
Jan. 17, 2022: Sen. Philip Moran introduces SB 2462 — The Mississippi Mobile Sports Pool And Race Book Wagering Act. The Act would legalize online sports betting and pari-mutuel wagering on horse races in MS.
Jan. 3, 2022: Rep. Cedric Burnett introduced online sports betting bill HB 184 in the Mississippi Legislature, which allows online sports betting (under the control of gaming license holders) and wagering on esports competitions.
Nov. 12, 2021: BetMGM confirms the launch of its mobile app at MGM Resorts International's Beau Rivage in Biloxi, providing bettors with two destinations to access the sports betting platform.
Nov. 4, 2021: The Mississippi House Gaming Committee, led by its chair, Casey Eure, announces it is working on a new mobile betting app bill that would legalize online wagering statewide by early 2022.
September 2021: BetMGM launches the first online sportsbook in Mississippi, allowing bettors to place mobile wagers while visiting a BetMGM retail sportsbook.
February 2021: Introduced mere weeks earlier, SB 2732 and HB 1042 die in committee. The bills proposed legal statewide online betting in Mississippi.
March 2020: HB 172, a bill aiming to legalize mobile and online Mississippi sports betting statewide, dies in committee.
August 2018: BetMGM becomes the first sportsbook to go live in Mississippi.
June 2018: The Mississippi Gaming Commission (MGC) releases its official sports betting regulations.
May 2018: SCOTUS overturns PASPA, opening the door for states to set their own sports betting laws.
March 2017: Daily fantasy sports contests are legalized in Mississippi. Language prohibiting sports betting is removed from the updated DFS bill (HB 967), lifting the statewide ban on sports betting.
October 1992: The Professional and Amateur Sports Protection Act is signed. 'PASPA' places a federal ban on sports wagering.
June 1990: The Mississippi legislature passes the Mississippi Gaming Control Act. The Act states that casinos can operate along the Mississippi River and Gulf Coast, pending voter approval.
Is sports betting legal in Mississippi?
Yes, Mississippi sports betting is legal. The state's first retail sportsbooks were introduced less than three months after the federal ban on sports gambling was lifted. Today, nearly 30 brick-and-mortar sportsbooks are in operation.
Mobile betting is also permitted in MS, but there's a catch: Mississippians can only place wagers while on casino property. In fact, gambling of any sort is restricted to casinos in Mississippi.
Though Mississippi is facing renewed pressure to pass legislation legalizing statewide mobile betting, sports bettors did not see any movement on this front in 2022. Each of the state's proposed bills failed to make it to a vote after five casinos stood in opposition of each measure.
Latest Mississippi betting news
Who can bet on sports in Mississippi?
Adults 21 and older can place legal sports wagers at Mississippi sportsbooks located at a commercial or tribal casino.
Here's everything you need to know before placing your first wager:
Legal age
Mississippi sports betting is for adults 21 and older.
Mobile betting
Although a few Mississippi sportsbooks have launched mobile sports betting apps to accompany their retail locations, bettors must visit these facilities in person to make online wagers. Statewide Mississippi sports betting sites are illegal, but the state's House Gaming Committee is looking to change that in 2023.
Retail sportsbooks
The Magnolia State is home to nearly 30 retail sportsbooks. Each brick-and-mortar location can be found in a casino. Bettors can place wagers at the physical sportsbook or a sports betting kiosk.
Taxable winnings
Mississippi casinos automatically withhold 3% of all gambling winnings at the time of payout. MS Residents are not required to report gambling winnings as income on state returns. The federal tax rate of 24% on winnings over $5,000 is still applicable here.
Crossing state lines: Nearby betting sites in 2023
Mississippi's neighbor to the north presents one option for bettors seeking online gambling. Tennessee offers fully mobile sports betting and boasts eight online sportsbooks.
West of the Mississippi River, Louisiana now stands as the top option for mobile sports bettors in MS. LA legalized online wagering on Jan. 28, 2022.
The pros and cons of MS sports betting
Mississippi pounced on the opportunity to offer regulated sports betting to its residents. The Magnolia State is now approaching 30 retail locations.
However, the likely temporary yet inexplicable absence of online betting will leave bettors wanting more. Having to visit a casino to confirm sports wagers remains a significant barrier to entry for many beginner bettors.
Plenty of retail Mississippi sportsbooks
In-state college betting permitted
No statewide online betting until 2023 at the earliest
All sports wagers placed at casinos
Few bonuses and promotions
How to start betting in Mississippi
Before placing your first Mississippi sports bet, you'll have to consider each retail option available. Luckily, preliminary research can be completed from anywhere in the state. Check out nearby casinos' websites to learn more about their sportsbook partners.
1
Select a sportsbook
Mississippi is full of some of the most renowned sportsbooks in the nation. Check out some reviews of each and gather as much information as possible from casino websites before visiting in person.
2
Register online
Some Mississippi sportsbooks may allow you to register before visiting the casino. This convenience is negated mainly by the requirement to visit a casino to make your bets.
3
Claim a bonus
Extravagant welcome bonuses are not a huge part of the sports betting scene in Mississippi. These promotional offers are typically found in states with fully online wagering. Still, those who do their research should uncover some enticing offers for new players.
4
Deposit funds
Payment methods will vary from casino to casino. It's always best to confirm these details before visiting a retail location. Online Mississippi sports betting sites will support many more sportsbook deposit and withdrawal methods in the future.
6
Start betting
Once you've shopped around, researched the bet types available, and zeroed in on a sportsbook, you'll be ready to start betting. Visit a physical sportsbook or sports betting kiosk at the casino of your choice.
7
Withdraw funds
Most sports bet winnings can be withdrawn instantly at the casino cage at a local retail sportsbook in Mississippi. Be sure to have some sort of identification and confirm if your sportsbook has a minimum or maximum withdrawal amount.
Reading the odds
Mississippi sportsbooks use American odds to show bettors favorites and underdogs. American odds also make it easy to calculate potential winnings.
Favorites are shown with a minus (-) sign, while underdogs have a plus (+) sign. Odds of -300 indicate you'd need to wager $300 to win $100. Conversely, +300 odds mean a $100 bet would net you $300 in winnings. Clearly, the higher the odds, the better the payout. Underdog bets can be extremely profitable, but they're also accompanied by the most risk.
If you prefer to read odds and decimals or fractions, check out our odds converter to switch between American, decimal, and fractional odds.
Mississippi sports betting handle
Sports betting revenue continues to recover in 2023, with over $4 million gained from an 8.4% hold rate.
Mississippi started 2021 with a bang as it took in over $67 million in total betting handle in January. Still, it's easy to wonder what the state's figures would look like with the legalization of statewide online betting.
Here's a look at Mississippi's sports betting earnings to date (Note: these figures do not include tribal sports betting):
Yearly breakdown
| | | | | |
| --- | --- | --- | --- | --- |
| Year | Total handle | Revenue | Hold percentage | Tax revenue |
| 2023 | - | - | - | - |
| 2022 | $532M | $60.8M | 11.4% | $7.3M |
| 2021 | $741M | $78.3M | 12% | $9.3M |
| 2020 | $363M | $43.7M | 12% | $5.2M |
| 2019 | $369M | $44.4M | 12% | $5.3M |
| 2018 | $157M | $15.1M | 9.6% | $1.8M |
Monthly handle
| | | | | | | | | | | | | | |
| --- | --- | --- | --- | --- | --- | --- | --- | --- | --- | --- | --- | --- | --- |
| Year | Jan | Feb | Mar | Apr | May | Jun | Jul | Aug | Sep | Oct | Nov | Dec | Total |
| 2023 | - | - | - | - | - | - | - | - | - | - | - | - | - |
| 2022 | $66.5M | $40M | $47.8M | $35.5M | $29.2M | $25M | $18.2M | $21.2M | $43.1M | $56.2M | $73.6M | $74.4M | $532M |
| 2021 | $67.7M | $47.8M | $50.5M | $32.9M | $36.1M | $43M | $30.6M | $21.4M | $54.8M | $83.5M | $60.5M | $56M | $741M |
| 2020 | $45.1M | $34.4M | $10.7M | N/A | $236K | $1.5M | $7.9M | $40.4M | $52.2M | $61.1M | $54.4M | $55.2M | $363M |
| 2019 | $35.1M | $25.1M | 32.4M | 19.1M | 17.4M | 15.1M | 13.3M | 19.8M | 37.8M | $48M | $56.3M | $49M | $369M |
| 2018 | N/A | N/A | N/A | N/A | N/A | N/A | N/A | $6.2M | $31.7M | $32.8M | $44.4M | $41.7M | $157M |
What you can't bet on in Mississippi
Online betting is a no-go in the Magnolia State. In addition, there are several events unavailable to Mississippi bettors.
Politics
It is illegal to bet on politics in Mississippi or any other U.S. state. Mississippi sports betting sites will not accept wagers on political events.
Entertainment award ceremonies
Mississippi's retail sportsbooks do not offer betting lines on awards shows like the Oscars or Emmy Awards.
esports
Mississippi has not legalized esports betting.
What about Mississippi college sports?
Bettors are free to wager on Ole Miss, Mississippi State, or any other college team in the nation. Player prop bets, however, are off-limits.
Legal sportsbooks in Mississippi
The pure volume of sportsbooks in Mississippi is impressive. Unfortunately, they're all retail locations. The Magnolia State has yet to legalize fully online sports betting.
This section will be updated when legal Mississippi sports betting sites go live.
Land-based Mississippi sportsbooks
| Sportsbook | Venue | Address | Phone number | Odds provider |
| --- | --- | --- | --- | --- |
| BetMGM | Beau Rivage Resort & Casino | 875 Beach Blvd, Biloxi, MS 39530 | 888-750-7111 | BetMGM |
| BetMGM | Gold Strike Casino Resort | 1010 Casino Center Dr, Robinsonville, MS 38664 | 662-357-1111 | BetMGM |
| Caesars | Harrah's Gulf Coast | 280 Beach Blvd, Biloxi, MS 39530 | 800-946-2946 | Caesars |
| Caesars | Horseshoe Tunica Hotel & Casino | 1021 Casino Center Dr, Robinsonville, MS 38664 | 800-303-7463 | Caesars |
| DraftKings at Scarlet Pearl Sportsbook | Scarlet Pearl Casino Resort | 9380 Central Ave, D'Iberville, MS 39540 | 888-752-9772 | SBTech |
| FanDuel | IP Casino Resort | 850 Bayview Ave, Biloxi, MS 39530 | 228-436-3000 | Flutter |
| FanDuel | Sam's Town Casino | 1477 Casino Strip Resort Blvd, Robinsonville, MS 38664 | 662-363-0711 | Flutter |
| Sportsbook at Fitz | Fitz Tunica Casino & Hotel | 711 Lucky Ln, Tunica Resorts, MS 38664 | 662-363-5825 | Foundation Gaming Group |
| Golden Nugget | Golden Nugget Biloxi | 151 Beach Blvd, Biloxi, MS 39530 | 228-435-5400 | SBTech |
| Hard Rock | Biloxi | 777 Beach Blvd, Biloxi, MS 39530 | 228-374-7625 | GiG |
| Sportsbook at Timeout Lounge | Bok Homa Casino | 1 Choctaw Rd, Heidelberg, MS 39439 | 866-447-3275 | |
| Sportsbook at Timeout Lounge | Golden Moon Hotel & Casino | 13541 MS-16, Philadelphia, MS 39350 | 866-447-3275 | |
| Playmakers Sportsbook | Magnolia Bluffs Casino | 7 Roth Hill Road, Natchez, MS 39120 | 601-235-0045 | IGT |
| TwinSpires | Harlow's Casino Resort & Spa | 4280 Harlows Blvd, Greenville, MS 38701 | 866-524-5825 | SBTech |
| TwinSpires | Riverwalk Casino and Hotel | 1046 Warrenton Rd, Vicksburg, MS 39180 | 866-615-9125 | SBTech |
| The SportsBook at 1st Jackpot Casino | 1st Jackpot Casino Tunica | 1450 Jackpot Blvd, Tunica Resorts, MS 38664 | 866-422-5597 | William Hill |
| The End Zone | Ameristar Casino Hotel Vicksburg | 4116 Washington St, Vicksburg, MS 39180 | 601-638-1000 | William Hill |
| Sports Book | Beach View Casino Resort | 3215 W Beach Blvd, Gulfport, MS 39501 | 228-314-2100 | William Hill |
| The SportsBook at Boomtown Casino Biloxi | Boomtown Casino Biloxi | 676 Bayview Ave, Biloxi, MS 39530 | 800-627-0777 | William Hill |
| The SportsBook at Hollywood Gulf Coast | Hollywood Casino & Resort Gulf Coast | 711 Hollywood Blvd, Bay St Louis, MS 39520 | 866-758-2591 | William Hill |
| SportsBook at Hollywood Casino Tunica | Hollywood Casino Tunica | 1150 Casino Strip Resort Blvd, Tunica Resorts, MS 38664 | 662-357-7700 | William Hill |
| Sports Book | Island View Casino Resort | 3300 W Beach Blvd, Gulfport, MS 39501 | 228-314-2100 | William Hill |
| Caesars | Isle of Capri Casino Hotel Lula | 777 Isle of Capri Pkwy, Lula, MS 38644 | 610-241-1627 | Caesars |
| VB Sportsbook | Bally's Vicksburg Casino | 1380 Warrenton Rd, Vicksburg, MS 39180 | 833-576-0830 | Bet.Works |
| CONTACT Sports and Race Book | Palace Casino Resort | 158 Howard Ave, Biloxi, MS 39530 | 228-432-8888 | William Hill |
| Slipper Sports Book | Silver Slipper Casino Hotel | 5000 S Beach Blvd, Bay St Louis, MS 39520 | 228-469-2777 | William Hill |
| Treasure Bay Sports Book | Treasure Bay Casino and Hotel | 1980 Beach Blvd, Biloxi, MS 39531 | 228-385-6000 | William Hill |
| Caesars | Trop Casino Greenville | 199 N Lakefront Rd, Greenville, MS 38701 | 662-332-6900 | Caesars |
| Waterview Sports Book | Waterview Casino | 3990 Washington St, Vicksburg, MS 39180 | 877-788-4014 | William Hill |
Home team advantage: Mississippi sports
While supporting your team through the ups and downs is commendable, it's not always wise to back these squads with your bankroll. Always ensure your wagers are well-researched and never let your bias affect your betting decisions.
Visit our how to bet section to review the basics.
Other types of gambling
All gambling in the Magnolia State must be done on-site at a commercial or tribal casino. You can find many of these locations perched along the Mississippi River and Gulf Coast.
Online gambling is strictly prohibited in Mississippi for now, with the exception of mobile betting done on-site at a licensed casino.
Casino
Mississippi's riverboat casinos stretch from the Arkansas/Mississippi border in Robinsonville to the Gulf Coast. The state's first dockside casino, The Isle of Capri, ushered in a new era of Mississippi gambling in August 1992.
Many of the state's riverboat casinos were destroyed by Hurricane Katrina in 2005, spurring then-Governor Haley Barbour to sign legislation allowing 13 casinos and hotels to be rebuilt 800 feet inland.
MS bettors can enjoy the usual variety of table games, slots, and entertainment at the state's commercial and tribal casinos. With online gambling outlawed, Mississippi's casinos account for all of the state's gambling revenue.
Poker
Several Mississippi casinos host daily and weekly poker tournaments. As all gambling must occur in an MS casino, online poker is illegal in the Magnolia State.
Horse racing
Pari-mutuel horse betting is available at licensed Mississippi casinos. CONTACT Sports and Racebook at Palace Casino Resort (Biloxi) was the first casino on the Gulf Coast to take legal bets on horse races in 2019.
Daily fantasy sports
Mississippi legalized daily fantasy sports in 2017 with an update to HB 967. DraftKings and FanDuel continue to dominate the DFS market in the Magnolia State.
Responsible gaming in Mississippi
The Mississippi Council on Problem and Compulsive Gambling is The Magnolia State's affiliate of the National Council of Problem Gambling. The non-profit organization provides education, crisis intervention, and referrals to those fighting gambling addiction in Mississippi.
In addition to the MCPCG's efforts, the Mississippi Gaming Commission oversees a self-exclusion program that allows problem gamblers to ban themselves from all MS casinos voluntarily.
Visit The Mississippi Council on Problem and Compulsive Gambling
Legal U.S. sports betting markets
The following U.S. jurisdictions have also regulated online and/or in-person sports wagering:
Potential legal U.S. sports betting markets
Though Mississippi has cemented itself as a solid legal sports betting market, there are still many states moving toward legal sports betting that have yet to get as far.
Here are the regions which may potentially follow in Mississippi's footsteps soon:
Sportsbooks to avoid in Mississippi
See all blacklisted sportsbooks
With legal online sports betting in Mississippi absent for the time being, it's tempting to venture into the uncharted waters of offshore gambling. But these sites are not permitted, and it's best not to put your hard-earned cash in the hands of illegal operators posing as legal Mississippi betting sites. Avoid these sportsbooks:

Allegations of withdrawal issues
No license information available on site
Poor customer service

Multiple reports of slow payments
Allegations of non-payments
Risk of account closure simply for winning bets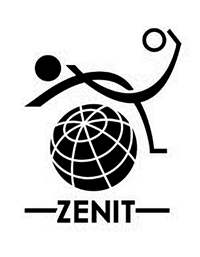 Reports of confiscated winnings
Slow customer support response times
See all blacklisted sportsbooks
Mississippi sports betting FAQs
Yes, sports betting is legal in Mississippi. The Mississippi Gaming Commission oversees all sports betting in the state.
Mississippi sports bettors can place physical wagers at nearly 30 retail sportsbooks. Online wagers can be confirmed with Mississippi betting sites while on casino property only.
Mississippi bettors have access to over two dozen retail sportsbooks. All of the popular bets are available at these locations. Moneyline bets, point spreads, live betting, props, futures, Over/Unders (totals) and more can be placed in MS.
There are zero online sportsbooks available statewide in Mississippi. Some retail sportsbooks provide bettors with a mobile betting option while on casino grounds, but these apps are tethered to their partner casinos' locations.
Yes, but only at a Mississippi casino that has released a mobile sportsbook app. There are no active statewide Mississippi sports betting sites.
Yes, the odds found at Mississippi casino sportsbooks will mirror the odds of a similar sportsbook in Las Vegas.
All sports betting is reserved for adults 21 and older in Mississippi.
No, bet365 is not available in Mississippi.
Yes, bettors can place wager on any Mississippi college team.
No. Anyone visiting a Mississippi retail sportsbook is free to partake in legal sports betting.
Mississippi has generated nearly $140 million since the state legalized and regulated sports betting in 2018.
Biloxi, Robinsonville, and Vicksburg.
Pages related to this topic

Jeff has been reviewing sportsbooks and covering North American sports betting full-time since 2021. The former NHL prospects writer has crafted over 100 reviews and guides for the Covers community and has been sweating his own picks for over a decade.