Trusted Horse Racing Betting Sites in 2023

Last Updated Jan 31, 2023, 1:35 PM ET
Although the Belmont Stakes are complete, plenty of action lies ahead in 2023, making it a great time to register with an online horse racing betting site. Read our round-up of the best online horse racing betting sites available in your area.
The "sport of kings" is steeped in tradition, but the modernization of betting has ushered in a new crop of fans and bettors who are looking to become horse racing betting experts. If you're reading this page, there's a good chance that you are looking for ways to engage and interact with horse racing betting sites. We can help.
Where to bet on horse racing
USA
Not all sportsbooks offer horse racing odds. However, you can turn to several legal horse racing specialist betting sites to meet your needs. Here are the best horse racing betting sites available in your area:
Canada (excluding Ontario)
Horse racing's popularity in Canada — and subsequent revenues — have soared to historic highs in recent years. The industry accounts for 50,000 jobs and $5.7 billion (Woodbine Communications) in economic activity across Canada. We've identified the top betting sites for Canadians looking to place bets on upcoming races:
Ontario
Those looking to find online horse racing betting sites in Ontario have limited options. When the province's iGaming market launched on April 4, 2022, with a slew of legal wagering options, betting on horse racing via sportsbooks was left out. Now, with the 2023 Kentucky Derby coming up, HPIbet — for experienced bettors — and Dark Horse — for beginners — are the only two online betting sites — both owned by Woodbine Racetrack — Ontarians will find the practice permitted.
United Kingdom
Our independent bookmaker reviews are designed to ensure that you're wagering at safe and legitimate UK online horse racing betting sites. Read our full reviews to become more informed and to start betting.
Types of horse racing for online betting
You need to know a little bit about how to bet on horse racing and its betting intricacies before you can get started. Good news: This is the best place to start. First, let's take a look at the three major types of horse racing.
Thoroughbred racing
Surely even the uninitiated are familiar with the term thoroughbreds. The most common form of horse racing features jockeys astride of thoroughbreds running on flat surfaces. Thoroughbreds can run on dirt or grass tracks, with distances ranging from 5/8 of a mile to 1 1⁄2 miles, although there can occasionally be races both longer and shorter. For example, the Belmont Stakes in Elmont is a thoroughbred race run over a distance of 1 1⁄2 miles on dirt.
Jump racing
Jump racing, sometimes referred to as steeplechase or hunt racing, involves horses leaping over an obstacle one or multiple times during the race. This type of horse racing is generally contested at distances of two miles or longer.
Harness racing
This form of horse racing involves the horse pulling a two-wheeled vehicle called a bike or sulky. These rear-mounted bikes are steered by drivers. Most harness races take place on dirt tracks and are run over one mile. This is more common in North America, whereas in the UK and elsewhere they can be contested at longer distances.
Benefits of online horse racing betting
Those unable to attend a live horse race won't miss a thing, aside from the excitement of physically being there. Here are the advantages to leveraging online horse racing betting in your locale:
Convenience: Avoid the crowds and lines and browse the odds from home.
Security: We only recommend sites that offer top-notch security and encrypted links.
Paperless: Pull up the racing form from the palm of your hand.
Bonuses: Horse racing betting sites typically offer new customers a generous bonus.
Popular horse racing bet types
Win
Pick the horse that you believe will win the race. If it does, congratulations, you've won your bet.
Show
or
or
Here, you'll make a wager on a horse to finish within one of the top three positions. If the horse you've selected finishes first, second, or third, you will win the bet.
Trifecta
+
+
For the trifecta, you'll bet on the horses that you think will finish in the top three in that specific order.
Place
or
Your horse needs to finish in either first or second to collect on your winning wager.
Exacta
+
Make your prediction as to which horse will finish in first place and which one will place second. You'll win the bet if they finish in that exact order.
Pari-mutuel vs. fixed odds wagering
Pari-mutuel wagering
Horse racing bettors are familiar with the nature of pari-mutuel wagering. This type of betting involves sportsbooks pooling together all win bets, place bets, etc., removing a percentage, and distributing the remaining amount to winning bettors.
The downside with this type of wager is final odds are not calculated until betting has closed. The fluctuating nature of the odds can make it less advantageous to lock in your picks early. However, should you see value where others do not, you may still see a larger payout than expected.
Fixed-odds wagering
Fixed-odds wagering is simple — place your bet add the given odds, and lock in your price. If you spot a 10-1 underdog and submit your wager, that price will not be adjusted at a later date to account for picks by other bettors.
With fixed odds, you're betting against the house, so it's important to do your research and go line shopping (if possible).
In 2023, fixed-odds wagering is only available in New Jersey but has also been approved in Colorado. Several other states expect to add this type of horse racing betting in 2023.
Different odds
The horse racing betting sites we highlighted earlier, along with any tied to significant upcoming races, will display their odds in American format. What does this mean? Let's look at this example:
This year's Belmont Stakes winner Mo Donegal was the favorite to win that race at +250, while Kentucky Derby 2022 winner Rich Strike sat at +400. In this instance, a $100 bet on Mo Donegal would have earned you a profit of $250. If Rich Strike had won and you'd placed the same $100 bet, you would have profited $400.
Forget the mental math and use our betting odds converter to change American odds to decimal or fractional odds. Plus, don't forget to look back on the final Belmont Stakes odds for future races.
Horse racing betting tips and trends
We're looking for comprehensive or blanket coverage when it comes to classifying the most trustworthy horse racing betting sites. Keep an eye out for these key features:
Racing programs
Horse racing forms are easy and free to download. These racing programs are key to your horse betting strategy, because they contain statistics on the horses and their past performances, too.
Bankroll
Between betting too many races, not trusting your gut, and chasing losses, your once-promising horse racing betting strategy can get blown up in a hurry. Remember those bet types highlighted earlier? Stick to the one that you are most comfortable with playing or choose the one that has provided the biggest return on your investment. Don't pull up lame.
Past performances
After Rich Strike pulled out from the Preakness Stakes, no horse was able to secure horse racing's vaunted Triple Crown in 2022. Keeping an eye on how the horse has performed in recent races can unlock the keys to your betting victory. Only 13 horses have won the Triple Crown, so take that with a grain of salt.
Live betting and streaming
This fantastic feature allows you to back a horse in the middle of its race. Due to the fast-paced nature of horse racing, our recommendations for horse racing betting sites take into account high-quality functionality. Rooting for your horse in real-time with real money funds on the line is exhilarating.
Free bet
If you have recently signed up and registered an account with an online horse racing betting site, you will likely receive a welcome or deposit bonus. More often than not, this comes in the form of a free bet.
Jockey experience
Betting against a prolific jockey's horses can be difficult, but there are no guarantees in horse racing. Securing information on a horse's lineage and connections must be considered before you make any wager with horse racing betting sites.
Pro tip:
Most horse racing gambling sites require you to wager some of your own money before any winnings from the free bet can be collected.
Only the winnings from the bonus bets are returned to your account and you won't recoup the free bet stake. Choose sports betting sites that treat these bonus bets and site credit like cash. Please read the fine print before claiming the offer.
Getting started at horse racing betting sites
To bet on the Breeders' Cup or other horse races, U.S. bettors need to register with one of the horse racing betting sites highlighted earlier. Bettors in Canada and the UK can get started at an online sportsbook or bookmaker. Here's what to expect when you are ready to wager.
1
Register
Before you can bet horse races online, you'll have to create an account. Simply input basic personal information for verification, including your legal name and date of birth, then create a username and password.
2
Deposit
You'll have to top up your newly created account with real money funds before any horse racing gambling bets can be made. Online betting sites differ, but the majority offer several different types of banking methods. It all depends on the betting site and your location.
3
Bet
The best horse racing betting sites have been recommended to you, so there's not much left to do other than to make your pick. Each of these betting sites makes it easy to find and lock in your preferred horse racing bet type.
4
Withdraw
Each of the horse racing betting sites we listed earlier has policies about how and when to claim your winnings. Collecting those winnings on race day is a sensation not to be missed, assuming you make the right pick.
How we rate horse racing betting sites
Learn how we rate sportsbooks
The Covers BetSmart System™ is our tried, tested, and true method for evaluating, reviewing, and recommending sports betting sites. Our comprehensive guides provide you and the Covers community with the most up-to-date and necessary information and analysis.
Mobile betting
Each of the legal horse racing betting sites tipped earlier is mobile-friendly. Whether you're betting live from the St. Leger Stakes or another horse race, you can rely on slick design and secure connectivity to lay down the action.
Customer support
The horse racing betting sites we recommend generally offer 24/7 customer service help via live chat, email, and most feature dedicated phone numbers for your area. These well-established sites are well-equipped to solve any potential problems.
Banking and payout speed
Our recommendations are based on horse racing betting sites that offer you a generous selection of banking options, including the most popular ones in Canada, the U.S., and the UK. Securing your bets before post time and recouping your winnings post-race is key.
Security and trust
Every horse racing betting site should have state-of-the-art security measures enabled like SSL data encryption. These sites also hold legal operating licenses from registered authorities.
Learn how we rate sportsbooks
Big horse races to bet online
Our round-up of horse racing gambling sites provides you with access to horse racing betting markets from across the globe. We have targeted the most popular races to bet, including the upcoming Breeders' Cup.
American Triple Crown races
Kentucky Derby - 149th running
Date: Saturday, May 6, 2023
Location: Churchill Downs - Louisville, Kentucky
2022 winner: Rich Strike
Best Kentucky Derby betting sites
Belmont Stakes – 155th running
Date: Saturday, June 10, 2023
Location: Belmont Park - Elmont, New York
2022 winner: Mo Donegal
Preakness Stakes - 148th running
Date: Saturday, May 20, 2023
Location: Pimlico Race Course - Baltimore, Maryland
2022 winner: Early Voting
Breeders' Cup World Championships
Breeders' Cup
Date: November 3-4, 2023
Location: Santa Anita Park - Arcadia, California
2022 winner: Flightline
British Triple Crown races
2000 Guineas Stakes
Date: Saturday, 6 May 2023
Location: Rowley Mile Newmarket - Suffolk, England
2022 winner: Coroebus
St. Leger Stakes
Date: 14-17 September 2023
Location: Doncaster Racecourse - Doncaster, England
2022 winner: Eldar Eldarov
Epsom Derby
Date: Saturday, 3 June 2023
Location: Epsom Downs Racecourse - Epsom, England
2022 winner: Desert Crown
Bettor beware: Blacklisted betting sites
See all blacklisted sportsbooks
Our due diligence, coupled with negative customer experiences, has identified several sports betting sites worthy of the blacklist. The findings include payment delays, poor customer support, unfair bet grading, and other questionable tactics. We encourage you to avoid these blacklisted betting sites at all costs.

Allegations of withdrawal issues
No license information available on site
Poor customer service

Multiple reports of slow payments
Allegations of non-payments
Risk of account closure simply for winning bets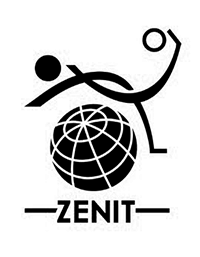 Reports of confiscated winnings
Slow customer support response times
See all blacklisted sportsbooks
Instant Replay: Horse racing betting sites
Online betting sites for horse racing are a great resource for helping you place bets on races around the world, including the Breeders' Cup. Follow our advice for a seamless entry to the world of online horse racing gambling:
Not every sportsbook or bookmaker offers horse racing odds, but legal horse racing betting sites do.
Horse racing betting sites offer ultimate convenience.
Set your bankroll and identify what you want from a horse racing bet.
Horse racing betting sites FAQs
We endorse TVG for U.S. bettors and bet365 for bettors in Canada and the UK.
Yes. The thrill of live streaming a horse race and cashing out your winnings is almost unrivaled. The social aspect should not be overlooked either, because hosting viewing parties and creating betting pools can ramp up the fun.
Yes, horse racing betting sites that offer live streaming allow you to watch and wager straight from your mobile device.
Pages related to this topic

Joshua Howe is a sports betting editor at Covers, helping make smarter sports bettors since 2021. The experienced writer and editor has reviewed over 20 sportsbooks and has been placing his own wagers for three years and counting. He prefers FanDuel for its sleek app design and variety of NBA markets.