Quebec Online Sports Betting 2023

Last Updated Jan 31, 2023, 1:56 PM ET
The Montreal sports betting scene and Quebec as a whole received a boost with the launch of Quebec's single-game sports betting market on Aug. 27, 2021 — the same day that Bill C-218 was codified nationwide.
Now that bettors are no longer limited to parlay wagers, all eyes will be on the provincial regulators as the big players in the industry look to tap the regional and Montreal sports betting markets.
Until then, it appears that Loto-Québec's Mise-o-jeu product will remain the best legal option both online and at retailers for those living in Montreal and across the province.
Quebec sports betting enthusiasts can stay up-to-date on the latest news and access the best online sportsbooks right here.
Canada's best sportsbooks in 2023
Affiliate Disclosure: Covers may receive advertising commissions for visits to a sportsbook or casino betting site.
19+ Gambling can be addictive, please play responsibly
Quebec, Canada
Sports betting at a glance
Population: 8.6 million
Legal age for sports betting: 18
Online sports betting: Yes
Retail sportsbooks: No
Sports betting revenue: $104 million
How we rate Quebec sportsbooks
Learn how we rate sportsbooks
Optimized mobile sites and dedicated sports betting mobile apps are what customers seek and we vet sports betting sites for those features.
Banking and Payout Speed
We only recommend sports betting sites where you can deposit and withdraw your money quickly and safely.
Key Features
Live streaming, quick withdrawals and in-game betting are just some of the important features we like to see in betting sites.
Security and Trust
We ensure that the sports betting sites are properly licensed and that they are all safe and secure.
Customer Support
Having a real person offer you help to solve problems should be the norm at most betting sites. Learn more about how we evaluate sports betting sites.
Quebec sports betting updates
Quebecers were pleased with the arrival of single-game betting at the end of August 2021. While Mise-o-jeu's initial offering was uninspiring, it's a step in the right direction for their lottery project that generated just over $100 million last year.
Here's a look at the road to single-game sports betting in Quebec:
Aug. 27, 2021: Loto-Québec launches single-game betting with Mise-o-jeu+ (online) and Mise-o-jeu (retail).
Aug. 12, 2021: Justice Minister and Attorney General David Lametti announces that Bill C-218 will come into force on August 27, 2021. Loto-Québec reveals that single-game betting will be available via Mise-o-jeu from day one.
June 29, 2021: Bill C-218 receives Royal Assent, meaning each province and territory in Canada is responsible for determining how and when to offer sports betting on a single game.
June 22, 2021: Bill C-218 receives approval in the Senate. The bill only requires Royal Assent before becoming law.
April 22, 2021: Bill C-218 was passed with all-party support in the House of Commons.
Feb. 25, 2020: Bill C-218, the Safe and Regulated Sports Betting Act, is introduced. The bill, introduced by Saskatoon MP Kevin Waugh, seeks to legalize single-game sports betting in Canada.
July 21, 2020: Mise-o-jeu makes live betting available and adds a new withdrawal option to its mobile platform.
2004: Mise-o-jeu introduced as an option for legal parlays to Quebec residents through Loto-Québec.
Montreal and legal sports betting
Loto-Québec's sports betting product, Mise-o-jeu, has been operational and legal in Montreal and across the province for close to 20 years. Bill C-218 unlocked sports betting restrictions, meaning bettors can now leverage the lottery-run platform to bet on single games online (Mise-o-jeu+) and offline.
There has been no indication Quebec will follow in its neighbouring province's footsteps when it comes to welcoming third-party sports betting operators to town. Don't expect to see the likes of FanDuel Ontario, DraftKings, or BetRivers Ontario set up shop in QC anytime soon.
Who can bet on sports in Quebec?
Mise-o-jeu+, Loto Quebec's online product, is only available to Quebec residents and requires a GameSpace account. Make sure you are at least 18 years old.
Let's look at the particulars:
Legal age
Adults 18 years of age and older are allowed to bet on sports in Quebec, although some foreign sports betting sites impose a minimum age of 19.
Mobile betting
Quebecers can place bets via the Mise-o-jeu+ mobile application or at one of the best sports betting sites abroad. Mise-o-jeu is owned, operated, and regulated by Loto-Québec.
Remote registration
Bettors can create an account online at Mise-o-jeu or any other sports betting site without visiting a lottery retailer.
Retail sportsbooks
You won't find any sports betting rooms in Quebec, but if you go to the Montreal Casino, you'll find a betting parlor with some of the highest limits. The largest casino on Canadian soil could be a prime location for this kind of activity when the time comes.
With Mise-o-jeu, you can now place all your physical bets conveniently and without having to go anywhere! The best part? This service is available in convenience stores in the Quebec region.
Taxable winnings
Gambling winnings are not taxable in Canada, as long as they are not your primary source of income.
Latest Quebec betting news
The pros and cons of Quebec sports betting
Quebec sports bettors can enjoy single-game betting via a dedicated mobile app. However, you won't find the highest odds when playing on Mise-o-jeu+.
Single-game betting is available
Free mobile app
Tax-free winnings
Mise-o-jeu offers poor odds
No retail sportsbooks
Must be a Quebec resident to bet with Mise-o-jeu+
How to start betting in Quebec
Quebec sports bettors can bet online with Mise-o-jeu+ or at a lottery retailer with Mise-o-jeu. For more attractive betting lines, bettors can consider some of the best sportsbooks located abroad.
1
Select a sportsbook
Mise-o-jeu+ is the only provincially regulated option for online sports betting in Quebec. Fortunately, there are many legal alternatives located in other countries that operate in Quebec.
We encourage you to check out the current sign-up bonuses, betting opportunities, odds, and expert reviews to find the platform that best suits your betting needs.
2
Register online
Quebecers must have an Espacejeux account before signing up for Mise-o-jeu+. After entering basic personal information - and confirming your identity and location - you'll be on your way to placing your first sports bet. Registration is also simple at sportsbooks abroad.
3
Deposit funds
Before betting with Mise-o-jeu+, you must make a deposit into an Espacejeux account. Funds can be added to your account via a credit card, visa debit, Interac online, bill payment, or Argent Web coupons. Offshore sportsbooks offer similar payment methods.
4
Choose your bet types
Now that single-game bets can be placed online and at lottery retailers, Quebec bettors have a variety of choices at their fingertips. The most popular bets include the moneyline, Over/Unders (totals), point spread, live bets, futures, props, and more.
5
Start betting
It's essential to understand every bet you make. Check out our how to bet guides for a quick overview of the basics.
6
Withdraw funds
This transaction may take a few days to process, depending on the bookmaker and the withdrawal method you have chosen. It is very important to always read the terms and conditions before making a withdrawal, as there may be hidden fees charged to your account without notice.
Reading the odds
Decimal odds are generally used as the default option for sports betting in Quebec, and they allow you to quickly calculate how much money you can win if your bet is successful. For example: If you bet $100 on a team with odds of 1.80 ($100 x 1.80), you would be able to win $180, a net payout of $80.
You can always spot a favorite and an underdog with decimal odds. For the underdog, the number will be larger to indicate the potential for a bigger payout.
Mise-o-jeu uses decimal odds as the default option for displaying odds in Quebec. If you want to display the odds as fractional or American odds, you can check with our odds converter.
What else can you bet on in Quebec?
Quebecers have no shortage of betting options. Like other Canadian jurisdictions that now offer single-game betting, there is not much more to say about betting restrictions in the Quebec region.
Awards ceremonies
Quebecers can bet on the results of celebrity award shows like the Oscars and Emmy Awards.
Politics
Mise-o-jeu does not currently offer betting options on political activities. However, many sportsbooks across the border will allow Quebecers to bet on American and Canadian political events.
esports
Quebec bettors can find many sports betting options at Mise-o-jeu+ and other online sportsbooks.
What about Quebec university sports?
While NCAA college sports are a popular choice for sports bettors, the same cannot be said for the Quebec equivalent. Sports bettors looking for action on homegrown college sports will be disappointed. One small exception to this is the Vanier Cup, which can be included as a betting option.
Home team advantage: Quebec sports
Quebecers are avid sports fans. Today's sports bettors like to focus on the teams that occupy their media space. Although they are die-hard field hockey fans and devotees of the Montreal Canadiens, Quebecers' tastes have evolved over time, and they have developed a penchant for competitions involving the Alouettes and CF Montreal, as well as Canada's favourite NBA team, the Toronto Raptors.
Other types of gambling in Quebec
The Casino de Montréal, one of four casinos operated by Loto-Québec, dominates its surroundings from its enchanting site on Île Notre-Dame.
Montreal may have lost the Blue Bonnets Raceway in 2009, but horse racing fans can indulge their passion in Trois-Rivières, only a few hours from Montreal.
Casino
The Société des casinos du Québec, a subsidiary of Loto-Québec, operates the Casino de Montréal and three other casinos in Québec. Each casino offers popular games such as baccarat, roulette, blackjack, poker, and slot machines.
Online casinos are a popular alternative in Quebec, as fans can play all their favorite casino games on their mobile device or laptop.
Poker
The Casino de Montréal, along with most other Quebec casinos, has closed many of its poker tables and poker rooms until further notice. Fortunately, players can find live tournaments online with Loto-Québec's online poker application, OK Poker.
In addition, Quebec poker fans have been able to use the web-based poker room Espacejeux to compete against players from British Columbia since 2011.
Horse racing
The Trois-Rivières Racetrack is the only live horse racing destination in Quebec. However, Quebec bettors can join the betting action featured on several reputable sportsbooks. These horse sports platforms offer great odds on horse races taking place around the world.
Daily fantasy sports
Daily fantasy sports (DFS) mainstays DraftKings and FanDuel have cornered the DFS market in Quebec and attracted Quebec fans for years.
Responsible gaming in Quebec
Responsible gambling refers to the phenomenon of gambling addiction, that is, an almost uncontrollable and compulsive need to gamble, to constantly think about betting and casinos, and to gamble very frequently and beyond your means. If you find that your habits are similar to this, we recommend that you contact a support organization. In Quebec, a good place to start is the "Gambling should remain a game" website. There you will find information that will help you identify your problem with sports betting and the solutions available to you.
Visit Loto-Québec
Provincial betting guides
Whether you are looking for the best NFL bookmaker or the best NHL live betting site, Covers has selected the best places to bet online in Quebec. Canada is a big place, but we've gone local and put together a list of the best online sportsbooks near you.
Avoid these sports betting sites
See all blacklisted sportsbooks
Sports bettors in Montreal and across Quebec should avoid the following online sportsbooks due to their questionable tactics and failure to provide adequate customer service and support.

Allegations of withdrawal issues
No license information available on site
Poor customer service

Multiple reports of slow payments
Allegations of non-payments
Risk of account closure simply for winning bets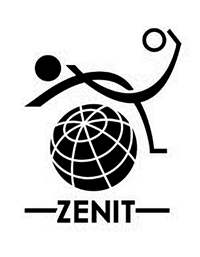 Reports of confiscated winnings
Slow customer support response times
See all blacklisted sportsbooks
Quebec online sports betting FAQs
Yes, you can legally place sports bets in Quebec. Loto-Québec, a provincial Crown corporation, operates all sports betting activities in Quebec.
Adults 18 years of age and older are legally allowed to bet on sports.
Quebec players can place sports bets through an authorized online bookmaker or through a mobile application. Lottery retailers also accept physical bets.
Single game betting is the latest addition to the range of sports betting available in Quebec. Moneyline betting, point spreads, over/under, futures and live betting are also great options for Quebecers.
As Loto-Québec has monopolized the Montreal market, Mise-o-jeu+ stands as the only provincially regulated online option for MTL residents. However, plenty of legal offshore sportsbooks offer sharp betting lines to Montrealers as well.
Yes, mobile bets can be placed with Mise-o-jeu+ or at one of the many online sports betting sites available in Quebec.
Since Loto-Québec has monopolized the Quebec market, Mise-o-jeu+ is now the only provincially regulated online option for Quebec residents. However, many foreign and legal sports betting sites also offer excellent betting lines to Quebecers.
No, there are no sports betting shops in Montreal. All physical or in-person bets must be made at a Loto-Québec lottery retailer.
No. Only players who visit a U.S. state where DraftKings is licensed can place a wager on its platform.
No. Lottery winnings are considered a windfall. Therefore, you do not have to pay taxes on the winnings.
No, but you must live in Quebec if you prefer to bet with Mise-o-jeu+. Quebec residents must create an Espacejeux account before placing their first bet on the Loto-Québec web platform. Canadians visiting Quebec can access their accounts overseas when they visit Quebec.
Pages related to this topic

Jeff has been reviewing sportsbooks and covering North American sports betting full-time since 2021. The former NHL prospects writer has crafted over 100 reviews and guides for the Covers community and has been sweating his own picks for over a decade.