When Dak Prescott went down in Week 5 last year, the Dallas Cowboys' season left on that cart with him. Now Dak is back, and expectations are high for America's Team.
There are a lot of guys in this organization with something to prove in 2021. Besides Prescott living up to that juicy contract, Ezekiel Elliott wants to return to the top of the rushing charts, Mike McCarthy needs to prove his worth as a head coach, and Dan Quinn is out to exorcise those demons borne in Atlanta.
Check out our 2021 Dallas Cowboys NFL betting preview.
Dallas Cowboys futures odds
| Futures Bet | Odds |
| --- | --- |
| Super Bowl | +2,500 |
| To Win Conference | +1,200 |
| To Win Division | +140 |
| Season Win Total O/U | 9.5 (Over -115) |
| To Make Playoffs | Yes -145 / No +125 |
Best futures bet: Win NFC East +140
Prescott is by far the best quarterback in the division and no other NFC East club comes close to this offense. Before Dak went down in 2020, the Cowboys attack was remarkable. How remarkable? Dallas averaged just below 33 points per game despite possessing the football for an average of only 26:25 per contest – putting up 1.24 points per minute on offense (Green Bay's No. 1 offense posted 0.954 points per minute).
Year 2 under McCarthy comes with camp, practice, and proper preseason, which were not in place in the COVID-19 stricken 2020 campaign, and Quinn should bring some consistency to a defense that struggled in whatever the hell Mike Nolan was trying to do last year. Dallas is also handed the second softest schedule in the NFL (.452 opponent win percentage) with plenty of winnable road games, outside of trips to Tampa Bay and Kansas City.
Dallas Cowboys betting overview
What will win bets: Offense
With Dak on the attack, Elliott out for redemption behind a healthy offensive line, and the best receiving corps in the NFC lining up, Dallas is going to score a shit ton of points in 2021.
If you need evidence, glance over those lookahead lines and count how many totals are already topping 50 points or more (seven, there's seven if you're lazy). With a bevy of weapons and ways to beat you, the Cowboys are going to give opposing defenses the night sweats.
What will lose bets: Defense
More specifically the secondary, but if the front seven can't get pressure on opposing passers, we'll get a repeat of 2020 in which the Cowboys ranked 23rd in Defensive DVOA at Football Outsiders and surrendered more than 29 average points against. Dallas couldn't get its man in the draft, watching the top corners go before its selection at No. 10 (which it traded to Philly), and is really leaning on second-year CB Trevon Diggs to improve leaps and bounds in 2021.
It's going to be painful to watch the Cowboys score 30-plus points per game but come up short against the spread each Sunday. Dallas fans will want to scream into their pillow after the defense gives up 500 yards passing to Ryan Fitzpatrick, Terry McLaurin and the WFT in Week 14. Just a warning.
More Covers NFL betting analysis
Dallas Cowboys game-by-game odds
The Cowboys are point spread faves in 10 of 17 games, which is pretty much right on their season win total Over/Under of 9.5 victories. Dallas is dishing out more than a field goal in seven of those contests and since Dak took over at QB in 2016, the team is 17-12-1 ATS when laying 3.5 points or more.
The back end of the schedule is road-heavy, with four of the final six games away from Jerry's World, including three stops to play divisional rivals in outdoor venues in December/January (more on that below). The Cowboys are either short faves or short dogs in those NFC East matchups and are 0-4 ATS with spreads between -2.5 and +2.5 in divisional road games since 2016.
| Week | Opponent | Spread | Total |
| --- | --- | --- | --- |
| 1 | @ Tampa Bay | +6.5 | 52 |
| 2 | @ L.A. Chargers | +1.5 | 52 |
| 3 | vs Philadelphia | -6.5 | 49.5 |
| 4 | vs Carolina | -5.5 | 49.5 |
| 5 | vs N.Y. Giants | -5.5 | 48.5 |
| 6 | @ New England | +1.5 | 48 |
| 7 | BYE | | |
| 8 | @ Minnesota | +2 | 49.5 |
| 9 | vs Denver | -4.5 | 47 |
| 10 | vs Atlanta | -5.5 | 51.5 |
| 11 | @ Kansas City | +7.5 | 55 |
| 12 | vs Las Vegas | -5.5 | 53 |
| 13 | @ New Orleans | +3 | 50 |
| 14 | @ Washington | +1.5 | 47.5 |
| 15 | @ N.Y. Giants | -1 | 47 |
| 16 | vs Washington | -5 | 48 |
| 17 | vs Arizona | -2.5 | 52 |
| 18 | @ Philadelphia | -2.5 | 43.5 |
Early season forecast
With back-to-back road games against quality foes to start 2021, the sky could be falling in Big D by the Cowboys' home opener in Week 3, especially working in a new defensive coordinator against the Bucs and Bolts.
The 2021 season opens on Thursday Night Football in Week 1, with Dallas visiting the defending Big Game winners in Tampa Bay as a 6.5-point underdog. The Cowboys are 5-3 ATS when catching 6.5 points or more since 2016 (when Prescott became starter) but defending Super Bowl champs are 14-6-1 ATS in Week 1 of the following season since 2000.
Week 2 sends America's Team to La-La Land for a run in with the Chargers. Los Angeles is giving the Cowboys 1.5 points, with its coaching staff undergoing an overhaul this offseason. The total is pegged at 52 points and Dallas has lived up to those lofty numbers in recent years, going 9-6 Over/Under versus totals of 50 or more the past five seasons.
Monday Night Football is the stage for the Cowboys' home opener, handing 6.5 points to the visiting Eagles – another team with a revamp on the sideline. Hefty chalk has been no problem for Prescott & Co. with Dallas boasting an 11-4-1 ATS mark when giving 6.5 points or more since 2016. A Cowboys-Over same-game parlay could have bite as well, with Dallas going Over in 10 of those 16 games when giving at least 6.5 points (4-1 ATS and 5-0 O/U in divisional games).
Spot bet
Week 12: vs Las Vegas (-5.5)
The biggest turkeys on Thanksgiving have been the poor souls betting on the Cowboys in their annual holiday home game (me among them). Dallas is a dismal 1-9 ATS in its last 10 Thanksgiving showcases and faces a potent Las Vegas offense on a short turnaround after visiting Kansas City in Week 11. I hope you like your schedule spots stuffed with letdown game. Gobble gobble!
Totals tip
The Cowboys finished 9-7 Over/Under in 2020 but had guys like Andy Dalton, Garrett Gilbert and Ben Dinucci taking snaps after Prescott went down in Week 5. Up to and including that game, Dallas had gone Over in four of its first five contests.
And it wasn't just Dak's injury that dampened the offense last year. The once-mighty offensive line was missing key cogs and Elliott was unable to gain traction, as defenses didn't need to worry about the pass and stacked the box.
Quinn's Cover-3 and hybrid fronts will take some time to set in, making the opening stretch of 2021 primetime for Over bettors – most notably the five home stands between Week 3 and Week 10 (bye in Week 7).
Home has always been where the heart is for those high-scoring results, with the Cowboys going 6-2 O/U inside AT&T Stadium last year and 25-17 O/U (59.5 percent Overs) at home since 2016.
Star power props: Dak Prescott, QB
| Player prop | Odds to win |
| --- | --- |
| MVP | +1,500 |
| Comeback Player of the Year | +200 |
| Passing leader | +500 |
| Passing yards total | 4,825.5 (Over -112) |
| Passing TD total | 32.5 (Under -125) |
Best prop: MVP +1,500
Given Prescott is the runaway favorite to win Comeback Player of the Year and the second overall favorite to lead the league in passing, why waste our futures flyer on 5/1 or 2/1 returns when MVP can be had at 15/1? Let's get greedy. If Dak accomplishes those two tasks (or comes close to the passing lead) and gets the Cowboys Over 9.5 wins, he'll garner a lot of MVP buzz given the public appeal of America's Team.
His ankle strength and mobility are questions heading into 2021, but he's got Zack Martin, La'el Collins, and Tyron Smith back on the line and Amari Cooper, CeeDee Lamb and Michael Gallup to throw to. The dark shadow of contract talk is gone, and Prescott posted 1,856 yards and nine touchdowns in only five games in 2020, which would have had him on pace for a 6,000-plus yard season under the new 17-game format.
Trend to know
December football has dug into Dallas bettors' Xmas funds for a while now, at least when the Cowboys hit the road. Since 2016, America's Team is just 6-7 SU and 4-8-1 ATS as a visitor between Week 13 and Week 17. Going back to the turn of the century (2000 to 2020), this franchise is a Grinch-approved 19-34-2 ATS on the road in the final five weeks of the regular season – covering at just 36 percent long term.
Cowboys' late-season road games
Where can I bet on the NFL?
You can bet on NFL odds at every online and casino sportsbook, including NFL moneylines, spreads, Over/Under totals, and a ton of NFL prop odds. Head over to our best-suggested sportsbooks for the top spots to bet on NFL odds in your area.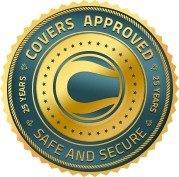 Pages related to this topic