The rebuild in the City of Brotherly Love has begun with the Philadelphia Eagles cleaning house this offseason and bringing in shiny new sideline pieces for the 2021 NFL campaign.
Rookie head coach Nick Sirianni inherits a roster that suffered the second most non-COVID missed games last year (126.1) and has to figure out fast whether Jalen Hurts is the face of the franchise or a placeholder QB.
Mix in that uncertainty with an always-volatile NFC East, and who knows how things will shake down in Philly. But we'll do our best…
Here's the 2021 Philadelphia Eagles NFL betting preview.
Philadelphia Eagles futures odds
| Futures Bet | Odds |
| --- | --- |
| Super Bowl | +10,000 |
| To Win Conference | +5,000 |
| To Win Division | +450 |
| To Make Playoffs | Yes +250/No -300 |
| Season Win Total O/U | 6.5 (Over -140) |
Best futures bet: Under 6.5 wins (+120)
It's tough to tell what the topsy-turvy NFC East will give in terms of wins but just sizing up the Eagles' opening two months, there's a case for this squad going winless before heading to Detroit as 1-point chalk in Week 8.
The saving grace for Over backers could be three of the final four games coming at home versus divisional foes in December/January. But I'd rather bet against a second-year QB (who isn't elite) and a revamped staff at plus money than lay the lumber on the Over.
Philadelphia Eagles betting overview
What will win bets: Sizeable spreads
By the time winter rolls around, the Eagles' point spreads will be swollen like bellies after 2-for-1 cheesesteak night at Pat's. Philly is already catching plenty of points in 2021, with eight spreads of +3.5 or higher and three at +6.5 or more. Under Pederson, the Eagles were 8-5 ATS when catching +6.5 or higher from the bookies.
Come late-November and December, this team will improve. The Eagles will be up to speed on their new systems and facing a softer slate of familiar NFC East opponents. Those short spreads on the lookahead lines will jump the fence to plus-points or tick above the key number of a field goal — and barring a rash of injuries like 2020, value will bubble up.
What will lose bets: Defensive growing pains
This new coaching staff gets a baptism by fire in the early workings of the season... especially this defense. New coordinator Jonathan Gannon faces serious firepower in the form of San Francisco, Dallas, Kansas City, Tampa Bay, and Las Vegas — all before Halloween. Scary shit.
The talk out of training camp is that Philadelphia — which ranked 24th in passing defense DVOA at Football Outsiders last season — is leaning on a chaotic and disruptive philosophy, trying to force turnovers. The big issue is that those types of defenses, that like to roll the dice, tend to give up big plays.
More Covers NFL betting analysis
Philadelphia Eagles game-by-game odds
The Eagles are underdogs in 14 of their 17 games in 2021 and the three spreads for which Philly is the favorite are pegged at -1.5 or lower. In the final two years under former head coach Doug Pederson (2019 and 2020), Philadelphia finished just 5-12 ATS when laying the points (8-8-1 SU).
The Eagles have the weakest slate in the league (.430 opponent win percentage) but it's heavily frontloaded. The first half of the schedule is a tough road for this new coaching staff, with five of those eight contests coming away from home. The three home games come against the last three teams to play in the Super Bowl: 49ers, Chiefs and Buccaneers. Ouch.
| Week | Opponent | Spread | Total |
| --- | --- | --- | --- |
| 1 | @ Atlanta | +3.5 | 48 |
| 2 | vs San Francisco | +4 | 46 |
| 3 | @ Dallas | +6.5 | 49.5 |
| 4 | vs Kansas City | +8 | 50.5 |
| 5 | @ Carolina | +3 | 47.5 |
| 6 | vs Tampa Bay | +7.5 | 50.5 |
| 7 | @ Las Vegas | +3.5 | 48.5 |
| 8 | @ Detroit | -1 | 48.5 |
| 9 | vs L.A. Chargers | +2 | 48 |
| 10 | @ Denver | +5.5 | 45.5 |
| 11 | vs New Orleans | +3 | 48 |
| 12 | @ N.Y. Giants | +3 | 46.5 |
| 13 | @ N.Y. Jets | +1.5 | 45 |
| 14 | BYE | | |
| 15 | vs Washington | -1.5 | 46 |
| 16 | vs N.Y. Giants | -1.5 | 46 |
| 17 | @ Washington | +3.5 | 44.5 |
| 18 | vs Dallas | +2.5 | 43.5 |
Early season forecast
Philadelphia is getting more than a field goal in each of its first three games of 2021 for good reason. You have a rookie head coach and a talent-deprived roster for a franchise on the rebuild just a few years removed from a Super Bowl title.
The schedule kicks off in Atlanta, where Philly is getting +3.5 against the Falcons. This spread is trending toward Eagles +4 at some books, with early play on the home side. For what it's worth, Atlanta is incredible in home openers, going 11-2 SU and ATS in the first homestand of the season since 2008 (but just 3-2 SU and ATS last five seasons). Given there are only three preseason games, Philadelphia will still be working out the kinks on both sides of the ball come September 12.
The San Francisco 49ers cross the country for an early 1 p.m. ET kickoff (10 a.m. PT) inside Lincoln Financial Field in Week 2, bringing four points with them for the host Eagles. Under Pederson, Philadelphia was a solid bet as a home underdog, going 9-4 ATS in the regular season and playoffs, including a 4-0 ATS mark as home pups in 2020.
Divisional competition opens in Dallas for a Monday Night Football fight in Week 3, where bookies are giving the Eagles almost a touchdown versus the Cowboys. Since 2016, Philadelphia is just 1-7 SU and 2-6 ATS as an underdog in divisional play, including a 0-4 SU/ATS mark as road dogs versus an NFC East rival.
Spot bet
Week 6 vs Tampa Bay (+7.5)
Taking on the defending Super Bowl champs is never an easy task, but it's made harder thanks to a short turnaround on Thursday Night Football in Week 6.
What's more, this lofty test sees the Eagles playing their fourth game in just 18 days, thanks to the Monday nighter in Week 3. For a team that was plagued by injuries in 2020, this stretch will be a true test of durability and depth.
If you're banking on the Bucs, you may want to do it now before this spread grows bigger.
Totals tip
The Eagles finished 7-9 Over/Under in 2020, with a 3-5 O/U count in home games. Philadelphia's offensive woes (28th Offensive DVOA) were rooted in injuries across the offensive line, which rolled out 14 different combinations last year. That manifested itself into 65 sacks allowed — by far the most in the NFL.
Sirianni and offensive coordinator Shane Steichen have some raw talent to work with. Hurts can make plays with his legs when things break down and rookie WR Devonta Smith is an instant No. 1 target. The running game has good but not great options in Miles Sanders, Boston Scott, and Kerryon Johnson. As long as the O-line stays healthy, there should be an uptick in production.
As mentioned, it looks like Gannon's defense is going for broke in an attempt to win the turnover battle. Philadelphia runs into some very savvy offensive attacks early on, so this could backfire big time. The window for Overs is open, especially in the first nine weeks of action.
Star power props: Devonta Smith, WR
| Player prop | Odds to win |
| --- | --- |
| Offensive Rookie of the Year | +1,700 |
| Receiving Yards Leader | +10,000 |
| Receiving TD Leader | +10,000 |
| Receiving Yards Total | 750.5 (Over -135) |
Best prop: Under 750.5 receiving yards (+105)
There's no denying the skillset Smith brings to the Eagles, but his wiry frame and durability are the major bugaboos among skeptics. And so far this summer, those doubts have merit with the Heisman winner missing camp time due to a knee sprain.
Smith and Hurts may have been teammates briefly at Alabama but there's a lot of work to be done in this brand-new offense. Chemistry is already limited due to the shortened exhibition schedule and any reps Smith misses puts his progress behind.
He'll draw the ire of opposing secondaries without any other threats commanding attention in the Philly passing game (second-year WR Jalen Reagor is the No. 2), lining up what could be a frustrating season for the No. 10 pick in the draft.
For comparison's sake, Julio Jones — another slender all-world Alabama WR — had 959 yards receiving in 13 games during his rookie campaign. But he had Roddy White and Tony Gonzalez softening his coverage and Matt Ryan tossing him the ball... and Hurts is no Matt Ryan.
Trend to know
It's tough taking any betting trends to heart when you have such a turnover in coaching and schemes. However, home field is an advantage for Philadelphia when the cold Pennsylvania winter sets in. Under Pederson (2016 to 2020), Philadelphia was 8-3 SU and 7-4 ATS at home between Week 13 and Week 17.
Eagles' late-season home games
Where can I bet on the NFL?
You can bet on NFL odds at every online and casino sportsbook, including NFL moneylines, spreads, Over/Under totals, and a ton of NFL prop odds. Head over to our best-suggested sportsbooks for the top spots to bet on NFL odds in your area.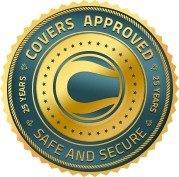 Pages related to this topic