The Washington Football Team is the NFL's equivalent to pineapple on pizza. Some love them. Some don't. And, looking at the WFT's futures and lookahead lines, it's clear the oddsmakers hate pineapple on pizza.
The Football Team will remain among the defensive elite and should improve in Year 2 under Ron Rivera, building on last year's postseason appearance. But the "NFC Least" will push back more in 2021 and veteran gunslinger Ryan Fitzpatrick is a rough duct tape job holding this offense together.
Take a big bite of pineapple with our 2021 Washington Football Team NFL betting preview.
Washington Football Team futures odds
| Futures Bet | Odds |
| --- | --- |
| Super Bowl | +50,000 |
| To Win Conference | +2,500 |
| To Win Division | +240 |
| Season Win Total O/U | 8 (Over -140) |
| To Make Playoffs | Yes +155 / No -175 |
Best futures bet: Over 8 wins (-140)
If the point spreads have any say, this win total would be wayyyyyyy lower. But, let's put some respect on the name of the Washington… wait, they still don't have a name yet?! Holy hell. But I digress. This was a playoff team in 2020, in part due to a shutdown defense as well as a dog shit year for the NFC East.
This stop unit will once again put the D in D.C. but barring another wave of catastrophic injuries, the division will be better. Fitzpatrick is the best QB option this team has had since Kirk Cousins grabbed the bag in Minnesota, which isn't saying much, but it's enough to collect eight wins or at least push with this total.
Washington Football Team betting overview
What will win bets: Defense
The Football Team was No. 3 in Defensive DVOA at Football Outsiders in 2020 and remains pretty much intact for this coming season. Washington has a disruptive defensive line that helped collect 47 sacks and the passing defense allowed less than 192 yards per game, including just 36 passing plays of 20-plus yards against (tied for fewest in the NFL).
Washington gave up just over 21 points per game on the year – only 4.4 points per fourth quarter - and checked each of its final seven foes of the regular season to 20 points or less. The offense won't need to do much to keep the WFT within the oddsmakers' expectations.
What will lose bets: Running game
The Football Team doesn't present much punch on the ground with the likes of Antonio Gibson and J.D. McKissic leading a rushing attack that finished 28th in yards per carry (4.0) and averaged just over 100 yards per contest in 2020. The weakness of the running game compounds the shakeup on the offensive line.
If opponents need not fear the ground game, they can let it rip with blitzes and attack an O-line that allowed 50 sacks last season (tied for second-most). If the protection can't give Fitzpatrick time to find deep threats Terry McLaurin and Curtis Samuel, then this offense is sunk.
More Covers NFL betting analysis
Washington Football Team game-by-game odds
Washington is a point spread favorite in a mere three games this season but also has nine spreads as an underdog of a field goal or fewer. Unlike divisional foes Philadelphia and Dallas, who have the two weakest 2021 schedules, the WFT ranks T-15 in SOS.
The Football Team got the points in 14 of its 17 2020 contests (including playoffs) and came away with a 9-5 ATS mark in those games, including a 4-2 ATS count when pegged as a pup of three points or less.
| Week | Opponent | Spread | Total |
| --- | --- | --- | --- |
| 1 | vs L.A. Chargers | +1.5 | 44.5 |
| 2 | vs N.Y. Giants | -3 | 43 |
| 3 | @ Buffalo | +7.5 | 48 |
| 4 | @ Atlanta | +2.5 | 48 |
| 5 | vs New Orleans | +1 | 46.5 |
| 6 | vs Kansas City | +6.5 | 50.5 |
| 7 | @ Green Bay | +7 | 47.5 |
| 8 | @ Denver | +3 | 43 |
| 9 | BYE | | |
| 10 | vs Tampa Bay | +6.5 | 50.5 |
| 11 | @ Carolina | +1 | 46.5 |
| 12 | vs Seattle | +2.5 | 46.5 |
| 13 | @ Las Vegas | +2.5 | 47.5 |
| 14 | vs Dallas | -1.5 | 47.5 |
| 15 | @ Philadelphia | +1.5 | 46 |
| 16 | @ Dallas | +5 | 48 |
| 17 | vs Philadelphia | -3.5 | 44.5 |
| 18 | @ N.Y. Giants | +1.5 | 42.5 |
Early season forecast
A home-friendly start to 2021 has WFT bettors in a good mood, as the 2020 team posted a 6-3 ATS mark inside FedEx Field.
The Chargers set their alarm clocks for a 1 p.m. ET kickoff (10 a.m. PT) in the nation's capital in Week 1, giving 1.5 points to the host side. Washington's defense is the first true test for a retooled L.A. offense, but early action slipped this spread from pick'em to as far as WFT +1.5. Short home underdogs between PK and +1.5 are 13-7 SU and ATS in Week 1 since 2000.
The Football Team welcomes the rival Giants for Thursday Night Football in Week 2, laying a field goal – just one of three games in which Washington is giving points this season. The G-Men have long had the number of their divisional foe, especially in D.C. where Washington is just 7-14 SU and 8-13 ATS hosting New York the past 21 seasons. The Football Team lost both matchups with the Giants in 2020.
The first road trip of the schedule is a doozy, as the Bills break out the tables and a 7.5-point spread at Orchard Park in Week 3. As solid as the WFT was as a pup in Year 1 under Rivera, it wasn't as strong when catching six or more points from the bookies (0-6 SU and 3-3 ATS). Non-conference road games have plagued Washington for a few seasons, going 4-7 SU and ATS since 2015.
Spot bet
Week 8: @ Denver (+3)
The Football Team plays its second straight road game in the high altitude of Denver on Halloween - a week removed from visiting Aaron Rodgers and the high-powered Packers in Week 7. This energy-sapping contest could also play the role of lookahead spot, with a valuable bye week dangling like a carrot in Week 9. The total for this one is set at 43 points. Washington went 1-4 Over/Under in games with sub-44 numbers in 2020.
Totals tip
Washington finished the regular season with a 5-11 Over/Under count, staying below the number in 10 of its final dozen games of 2020.
That's to be expected when you have a defense this stingy and a QB roll call that reads Alex Smith, Dwayne Haskins, Kyle Allen, and Taylor Heinicke. Can Fitz Magic turn those total results on their ear? Probably not. The Dolphins went 3-6 O/U with Fitzpatrick slinging it last year.
One thing to look out for when betting the WFT totals – and it's a rare spot – is going Under when D.C. is giving the points. Since 2017, Washington is 4-10 O/U (71 percent Under) as a favorite, including 0-3 O/U last year.
Star power props: Chase Young DE
| Player prop | Odds to win |
| --- | --- |
| Defensive Player of the Year | +1,600 |
| Sacks Leader | +1,200 |
| Sacks Total | 8.5 (Under -130) |
Best prop: Over 8.5 sacks (-110)
This prop is asking for a 1.5-sack improvement from Young, if one should side with the Over 8.5. The Ohio State product did a solid job getting to the quarterback in his rookie season (7.5 sacks) despite drawing double teams most weeks (which allowed Montez Sweat to go HAM with a team-high nine sacks).
Young finished 2020 with six QB knockdowns and 24 pressures, as well as a number of near sacks, and as foes have to pick their poison against this talented WFT defensive line, those close calls will manifest themselves in QB kills as this remarkable talent grows as a pro.
Trend to know
In their first year under Ron Rivera, the Football Team went 2-1 ATS versus the NFC East at home – a situation that has plagued this franchise for the past few years. Going back to 2016, Washington is just 5-10 SU and ATS at home in divisional games – covering only 33 percent of the time.
WFT home divisional games
Where can I bet on the NFL?
You can bet on NFL odds at every online and casino sportsbook, including NFL moneylines, spreads, Over/Under totals, and a ton of NFL prop odds. Head over to our best-suggested sportsbooks for the top spots to bet on NFL odds in your area.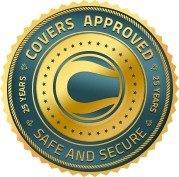 Pages related to this topic