You know at some point this season, New Orleans Saints head coach Sean Payton is going to yell out the classic coaching cliché, "DREW BREES AIN'T WALKING THROUGH THAT DOOR!".
Brees has hung them up, leaving this once-feared passing game in flux. Jameis Winston and Taysom Hill could play a few rounds of musical chairs under center, putting added weight on the Saints' dominant defense to finally hog the spotlight.
Payton is going to earn his paycheck this year, but can he earn some extra scratch for NOLA backers as well?
Enjoy our 2021 New Orleans Saints NFL betting preview.
New Orleans Saints futures odds
| Futures Bet | Odds |
| --- | --- |
| Super Bowl | +4,000 |
| To Win Conference | +2,000 |
| To Win Division | +500 |
| To Make Playoffs | Yes +110/No -130 |
| Season Win Total O/U | 9 (Under -140) |
Best futures bet: No playoffs (-130)
The NFC South is a tricky landscape to navigate in 2021. Tampa Bay is light years ahead of the rest of the division, which has two teams with shakeups at quarterback and another undergoing an overhaul in the coaching staff.
The Saints' season win total is at nine games, with the Under heavily juiced, and a run through the schedule sets the ceiling at nine victories, which probably won't be enough to crack the postseason cut in the NFC.
There are four teams with double-digit win totals, one at 9.5 and two others at nine wins: Minnesota and Dallas. I'm high on both those teams in 2021 and would give a nod to Washington (8.5 wins) and Arizona (8.5 wins) to top their season win Over/Under totals as well. That leaves New Orleans outside the seven qualifying spots for the tournament.
New Orleans Saints betting overview
What will win bets: Defense
The Saints' stop unit has always been second fiddle to the high-flying offense in the Big Easy but the 2021 campaign is dependent on the defense to keep this club competitive.
New Orleans doesn't budge on the ground and will force foes to throw into a sharp secondary that tied as the leader in INTs last season. The Saints had 45 sacks and a pressure percentage of 26.3 in 2020 (sixth-highest), ranked second in Defensive DVOA, and boasted an EPA per play of -0.047 (fourth-lowest).
The pillars of this group are still standing — Cameron Jordan, Marshon Lattimore, and Demario Davis — but it did lose some teeth in the front seven with the departures of Trey Hendrickson, Malcolm Brown, and Kwon Alexander. The pass defense also took a hit with the departure of CB Janoris Jenkins but when push comes to shove, as it does with every snap in the NFL, this defense will put the "no" in NOLA.
What will lose bets: Passing game
This isn't a shot at Winston or Hill or the budding group of wideouts in New Orleans this year. It's more a tip of the cap to Brees and his stability and playmaking under pressure.
There will be times this season where the Saints need that rock at QB and as Winston has shown, time and time again, he's not it. Asking that of Hill is also an impossible get. Perhaps Michael Thomas returns healthy and makes these QBs look good... but again you're grasping at straws.
The franchise has been spoiled rotten since 2006 and it will show in the ATS results this season.
More Covers NFL betting analysis
New Orleans Saints game-by-game odds
The post-Brees Saints are point spread favorites in nine of their 17 games in 2021 but that count doesn't tell the real story for New Orleans.
In the eight games in which they're getting points, the Saints are underdogs of a field goal or less in six of those contests with a +3.5 hanging for Week 7's trip to Seattle. Under Payton (since 2006), NOLA has gone 22-17-1 ATS as a dog of +3 or shorter, including a 6-2 ATS count in those situations the past three seasons. But with the retired Brees now shilling for sportsbooks, do any of those trends matter?
There are also some dead numbers sprinkled in there as well (ones, twos, fives) which tells us no one — not even the great and powerful bookmakers — have any idea of how things will shake down in the Crescent City this season.
| Week | Opponent | Spread | Total |
| --- | --- | --- | --- |
| 1 | vs Green Bay | +3 | 50.5 |
| 2 | @ Carolina | -2 | 47.5 |
| 3 | @ New England | +1 | 47 |
| 4 | vs N.Y. Giants | -5 | 47.5 |
| 5 | @ Washington | -1 | 46.5 |
| 6 | BYE | | |
| 7 | @ Seattle | +3.5 | 48 |
| 8 | vs Tampa Bay | +3 | 51.5 |
| 9 | vs Atlanta | -5.5 | 50 |
| 10 | @ Tennessee | +3 | 49.5 |
| 11 | @ Philadelphia | -3 | 48 |
| 12 | vs Buffalo | +2 | 52 |
| 13 | vs Dallas | -3.5 | 49 |
| 14 | @ N.Y. Jets | -2.5 | 46.5 |
| 15 | @ Tampa Bay | +7.5 | 52 |
| 16 | vs Miami | -3 | 46.5 |
| 17 | vs Carolina | -6 | 48 |
| 18 | @ Atlanta | +1.5 | 48 |
Early season forecast
The Saints don't have to wait long to find their place in the NFC, hosting Aaron Rodgers and the Packers in Week 1. After that, New Orleans takes the show on the road to play back-to-back away games with slim spreads set for both roadies.
The Week 1 odds for Green Bay at New Orleans have been on one hell of a journey this offseason (our line history page for this spread is like 1,000-scrolls deep). The Packers hit the board back in May as 2-point underdogs in the Big Easy, with books being bearish on Rodgers' standoff with the Packers. As things in Green Bay turned sour over the summer, New Orleans rose as high as -3 before the reigning MVP reported for one more year in Wisconsin, sending this spread in the other direction.
It's currently sitting Packers -3, marking the first time Payton has ever been an underdog at home in a season opener. The Saints have historically struggled against the spread in season debuts, going 6-9 ATS in Week 1 since 2006 — including a 1-6 Week 1 ATS count over the past seven years, with that one payday coming versus Tampa Bay last year.
The Saints get their first taste of NFC South competition in Carolina in Week 2, where books are once again treating New Orleans' spread with care. The Saints are just 2-point road chalk, possibly walking into a letdown spot after a Week 1 war with the Cheeseheads. Since 2006, New Orleans is 8-2 ATS when pegged as a road fave of less than a field goal (80%).
September comes to a close with a trip to see the fall foliage in New England and while they're there, the Saints will play the Patriots as 1-point road underdogs in Week 3. New Orleans has been a solid bet in non-conference road games, posting a 17-11-1 ATS mark (60%) over the last 15 years but again, these stats came with Brees bombing it out under center. So…
Spot bet
Week 5: @ Washington (-1)
This mid-October venture to the nation's capital could be a tough one for the Saints. Not only is it the team's third road game in four weeks (@ Carolina Week 2, @ New England Week 3, vs N.Y. Giants Week 4) but depending on how the QB situation shakes out, this could also be a lookahead spot to a bye in Week 6.
As it stands, Payton has two contrasting options at quarterback. As of this writing, he's made no clear decision on the QB1 role but it looks like Winston will get the nod — at least for Week 1. However, if Jameis struggles, New Orleans could be looking ahead to two weeks off to work in Hill as the No. 1.
To add some pepper to those potential issues, the WFT is one of the toughest defenses in the league.
Totals tip
The potency of the offense is up in the air this offseason. Winston brings a bigger arm but Hill is a dynamic dual-threat. Then you add in Michael Thomas' injury issues, a lack of top targets, and the reliance on Alvin Kamara, and it's impossible to lock down just how good this scoring attack can be.
We know for sure the Saints defense is going to be strong. New Orleans has long been the standard in run-stuffing (No. 2 in Run Defense DVOA in 2020) and while there have been some departures, the secondary remains a dangerous ball-hawking bunch that recorded 18 interceptions in 2020.
New Orleans ended up 10-6 Over/Under last year with an offense that scored more than 30 points per game. That ain't happening in 2021. And NOLA's lookahead totals reflect that downgrade in scoring, with 10 totals of 48 points or less.
Star power props: Alvin Kamara, RB
| Player prop | Odds to win |
| --- | --- |
| MVP | +8,000 |
| Rushing Leader | +4,000 |
| Rushing Yards Total | 945.5 (Under -130) |
| Receiving + Rushing Yards Total | 1,500.5 (Over -120) |
| Rushing TD Total | 10 (Over -115) |
Best prop: Over 945.5 Rushing Yards (+100)
The uncertain situation under center is compounded by Thomas' health issues and a youthful WR corps, leaving the Saints to lean heavily on the Swiss Army back in 2021.
Brees is no longer there to keep defenses honest but with a sturdy offensive line plowing the road (ninth with a run block win rate of 72% in 2020), New Orleans not only needs Kamara to keep the chains moving but also give the defense some down-time — and that means eating up TOP with a ground-heavy playbook.
Payton already handed off on 46.95 percent of snaps with Brees as the quarterback and ranked second in average time of possession at 31:46 last year, resulting in a career-high 932 yards rushing for Kamara. Dialing up the ground and pound a little more will get AK another career mark in 2021.
Trend to know
As cautioned above, any New Orleans trends need to be taken with a grain of salt (then a shot of tequila and a lemon wedge, because it's New Orleans duh!) since they were likely built on the back of Drew Brees. That said, Saints and Under is a solid same-game parlay when it comes to New Orleans' divisional road games.
Since Payton took over the coaching clipboard in 2006, NOLA is 27-18 ATS and 15-30 Over/Under in NFC South road stops, including a perfect 3-0 ATS and 0-3 O/U in 2020.
Saints' divisional road games
Where can I bet on the NFL?
You can bet on NFL odds at every online and casino sportsbook, including NFL moneylines, spreads, Over/Under totals, and a ton of NFL prop odds. Head over to our best-suggested sportsbooks for the top spots to bet on NFL odds in your area.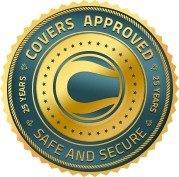 Pages related to this topic