Sam Darnold gets a second chance to make a first impression with the Carolina Panthers this season.
Cast out of New York, the former Jets QB is worth a squeeze to see if three seasons worth of woe was on him — or due to a terrible team and piss-poor coaching.
Quality coaching won't be an issue in Carolina with Matt Rhule and Joe Brady on the sidelines. That tandem navigated a rough 2020 and seems ahead of schedule in rebuilding the franchise. Will it be a giant leap, baby steps, or a stumble backwards for Carolina bettors in 2021?
Check out our 2021 Carolina Panthers NFL betting preview.
Carolina Panthers futures odds
| Futures Bet | Odds |
| --- | --- |
| Super Bowl | +8,000 |
| To Win Conference | +4,000 |
| To Win Division | +1,200 |
| To Make Playoffs | Yes +210/No -250 |
| Season Win Total O/U | 7.5 (Over -110) |
Best futures bet: Under 7.5 wins (-110)
It's a tale of two seasons for the Panthers. If they're going to get to eight wins in 2021 they had better do it early.
Carolina plays four of its first seven games at home and has winnable matchups versus both New York teams, Philadelphia, and Houston, as well as competitive games versus New Orleans at home, visiting Dallas, visiting Atlanta and Minnesota at home.
The back end of the year is not so fruitful. The Panthers clash with plenty of dangerous defenses, facing New England, Arizona, Washington, Miami, Buffalo, Tampa Bay (twice), and New Orleans in the Big Easy. Carolina is an underdog of +6 or higher in its final four games, so if it doesn't have eight wins by then... it ain't happening.
Carolina Panthers betting overview
What will win bets: Coaches
The Panthers have some brilliant minds holding clipboards in Carolina, starting with head coach Matt Rhule. He may have won only five games in 2020 but eight of the team's 11 losses came by one score. He kept Carolina competitive, despite losing its top offensive weapon in RB Christian McCaffrey for all but three games and, alongside defensive coordinator Phil Snow, coached up a really young stop unit.
The Panthers are also in their second year in Joe Brady's offense and actually get a summer to learn and prep after a COVID-disrupted 2020. Brady gets an upgrade in QB with Darnold, at least in terms of mobility and arm strength. That should allow him to open the playbook up with a solid receiving corps and McCaffrey's ability to break off big YAC gains on short tosses.
What will lose bets: Offensive line
This O-line has to gel in a hurry because winter is coming. No seriously, the schedule sends some dominating defenses at the Panthers from November on. And the opening stretch is no joke either, with New Orleans, Philadelphia, and Minnesota penciled in before Halloween.
Carolina was 23rd in pass block win rate in 2020 (53%) and has a glaring soft spot on the left side, with a cavalcade of so-so blockers sharing that end of the line. Pro Football Focus has this group projected as the third-worst offensive line for 2021 and we've all seen what can happen to Darnold when he's under fire: absorbing 98 ghost-inducing sacks and throwing 39 interceptions in his three seasons with New York.
More Covers NFL betting analysis
Carolina Panthers game-by-game odds
The Panthers are point spread favorites in only five games this year, with two pick'em contests on the board (vs. Minnesota Week 6 and vs. New England Week 9). The 2021 strength of schedule rankings have them 26th with an opponent win rate of .472.
While Carolina is catching points in the majority of its outings, six of those 10 underdog spreads are below five points. Going back to 2011, when former head coach Ron Rivera took over, the Panthers are 19-21 SU and 23-17 ATS when set as an underdog of fewer than five points.
| Week | Opponent | Spread | Total |
| --- | --- | --- | --- |
| 1 | vs N.Y. Jets | -4 | 43 |
| 2 | vs New Orleans | +2 | 47.5 |
| 3 | @ Houston | -4 | 44.5 |
| 4 | @ Dallas | +4.5 | 48.5 |
| 5 | vs Philadelphia | -3 | 47.5 |
| 6 | vs Minnesota | PK | 47.5 |
| 7 | @ N.Y. Giants | +3 | 46.5 |
| 8 | @ Atlanta | +3.5 | 49.5 |
| 9 | vs New England | PK | 46.5 |
| 10 | @ Arizona | +6 | 49.5 |
| 11 | vs Washington | -1 | 46.5 |
| 12 | @ Miami | +4.5 | 45.5 |
| 13 | BYE | | |
| 14 | vs Atlanta | -1.5 | 48.5 |
| 15 | @ Buffalo | +9.5 | 49 |
| 16 | vs Tampa Bay | +6.5 | 51 |
| 17 | @ New Orleans | +6 | 48 |
| 18 | @ Tampa Bay | +6.5 | 47.5 |
Early season forecast
The Panthers have the promise of a strong start, given they play the Jets and Texans in the opening three weeks — two teams dragging ass at the bottom of the 2021 NFL win totals. And books aren't counting out Carolina in a Week 2 homestand against the Saints either.
The Darnold Bowl kicks off the 2021 schedule with the Panthers' new passer taking on his former team… kind of. New York got a makeover this offseason, but the motivation is there for Darnold to prove his lackluster time in the Big Apple wasn't all on him — and Carolina will want to give him that win. Under former coach Ron Rivera, the Panthers were 14-4 SU and 10-7-1 ATS at home in non-conference games but Year 1 under Rhule produced an 0-2 SU/ATS record at home to AFC opponents.
Carolina gets to stay at home for an NFC South showdown with the Saints and bookies are giving the Panthers just two points in Week 2. New Orleans will still be ironing out its quarterback situation but the NOLA defense remains among the NFL's elite. These divisional rivals have gone 15-6 Over/Under in their last 21 regular-season meetings. However, that record is a mere 5-5 O/U inside Bank of America Stadium and the total for Week 2 is at 47.5 points.
The Panthers get their first taste of the highway when they head to Houston for a Thursday night game in Week 3. Like most of the Texans' opponents, Carolina is handing over the points — four points to be exact. Rhule's team was just 1-3 SU and ATS as a favorite in 2020 and the Panthers have gone 20-26-1 ATS when laying more than a field goal since 2011 (5-9 ATS as road chalk of -3.5 or more).
Spot bet
Week 15: @ Buffalo (+9.5)
A trip to upstate New York in December doesn't seem like an advantageous spot for any team but the Panthers could be a live pup getting almost double digits in a tough situation for the host Bills.
Buffalo is sizing up a nasty sandwich spot — definitely not the tasty Buffalo chicken style — in Week 15, coming off a road trip to Tampa Bay in Week 14 (facing old foe Tom Brady) and having a key divisional matchup versus New England on tap in Week 16. That's a letdown/lookahead double-tap.
Since 2011, Carolina is 5-2 ATS when catching 9.5 or more points, including going 2-for-2 as hefty dogs last season.
Totals tip
In Year 1 under Matt Rhule and Joe Brady, Carolina finished 7-9 Over/Under with a limited offense and a better-than-expected defense. And as we peek under the hood in 2021, we find… a potentially limited offense and a better-than-projected defense.
Let's give Brady's playbook the benefit of the doubt, helping Darnold excel beyond his dark days with the Jets. Add to that a healthy McCaffrey, and Carolina's offense doesn't have to do much to top the limp celery stalk that averaged 21.9 points per game last year.
As for the defense, there are plenty of positives but this inexperienced group was helped out by the plodding pace of the offense, which chewed up an average of 30:59 in time of possession (ninth-most in 2020). That limited the exposure of a defense unit that still ranked 24th in Defensive DVOA at Football Outsiders.
The window for Overs is open early on, with the Panthers pushing against some less-than-stout stop units between Week 1 and Week 8. But come November, the defense dial gets cranked to 11 and the total results could flip-flop to Unders.
Star power props: Christian McCaffrey, RB
| Player prop | Odds to win |
| --- | --- |
| MVP | +4,000 |
| Comeback Player of the Year | +800 |
| Rushing Leader | +1,000 |
| Rushing Yards Total | 1,200.5 (Under -130) |
| Rushing TD Total | 11.5 (Over -11.5) |
Best prop: Over 11.5 Rushing TDs (-115)
McCaffrey is entering just his fifth NFL season, but doesn't it seem like he's been around much longer than that? The 2020 campaign was a bust for this do-it-all RB, battling through a laundry list of ailments to play only three games.
He still ended up scoring five rushing touchdowns in an offense that didn't stretch the field and allowed defenses to play underneath, knowing a deep strike just wasn't coming. The Panthers' offensive line is still a project but boasted a run block win rate of 72 percent last year.
Since Darnold is learning a new system under Brady and the Carolina tight ends aren't great, McCaffrey becomes the check down when things hit the shits. That's why I'm not jumping on the Over for his rushing yards. But he's got a nose for pay dirty, having scored 15 rushing TDs in 2019. Run CMC will be a red-zone machine in 2021.
Trend to know
Rhule made some friends at the sportsbook in 2020 by going 7-1 ATS on the road in his first year as Panthers head coach. Carolina was catching six points or more in four of those paydays and is getting +6 or higher in four away games this season — all coming Week 10 or later.
Panthers' +6 or higher road games
Where can I bet on the NFL?
You can bet on NFL odds at every online and casino sportsbook, including NFL moneylines, spreads, Over/Under totals, and a ton of NFL prop odds. Head over to our best-suggested sportsbooks for the top spots to bet on NFL odds in your area.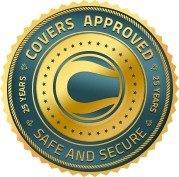 Pages related to this topic