Washington Sports Betting in 2023

Last Updated Jan 27, 2023, 10:23 AM ET
Legal Washington sports betting takes place exclusively at tribal casinos, with seven retail sportsbooks now open to the public.
The absence of the best sports betting sites in the U.S. and statewide mobile betting drastically impacts the growth potential of the Washington market.
We're tracking all the moves and updating the information about Washington sportsbooks as they happen.
Regularly seen on:
Washington, United States
Sports betting at a glance
Population: 7.7 million
Legal age for sports betting: 21
Online sports betting: Yes (limited)
Retail sportsbooks: Yes
Sports betting revenue: N/A
Washington sports betting updates
The consent of legal Washington sports betting was somewhat surprising, as Gov. Inslee enacted an emergency clause on sports betting bill HB 2638. Before signing the bill into law, Washington was one of the country's most highly regulated states.
In the next legislative session, several WA state lawmakers have hinted that they intend to expand sports betting to non-tribal casinos.
The Snoqualmie tribe opened the state's first retail sportsbook on Sept. 9, 2021, where the "Reign Man" himself, retired Seattle SuperSonics star Shawn Kemp, placed the state's first legal sports wager.
Take a look at Washington sports betting legalization and implementation progress to date:
Jan. 25, 2023: Lawmakers file a bill that would expand legal WA sports betting to card rooms and racetracks.
Feb. 10, 2022: Caesars announces its arrival by opening retail Washington sportsbooks at Spokane Tribe Casino and Muckleshoot Casino just in time for Super Bowl 56.
Feb. 4, 2022: Suquamish Clearwater Casino unveils its 2,000+ square-foot FanDuel Sportsbook to the betting public with a 4 p.m. PT ribbon-cutting ceremony.
Jan. 19, 2022: DraftKings reaches an agreement with the Tulalip Tribes of Washington to bring retail sportsbooks to Tulalip Resort Casino and Quil Ceda Creek Casino. The state sets itself up to become DraftKings' 19th market with either a retail or online sportsbook.
Jan. 11, 2022: Maverick Gaming LLC files a lawsuit in U.S. District Court to invalidate agreements made between Washington state and its Indian tribes. The lawsuit claims tribes were unlawfully given exclusive rights to offer sports betting, among other types of gambling.
Jan. 10, 2022: SB 5212 is reintroduced with the aim of bringing legal sports betting to Washington racetracks and card rooms. The proposal includes mobile betting — but bettors would need to be on-site at a racetrack or cardroom to make wagers.
Dec. 29, 2021: Snoqualmie Casino becomes the first retail location in the state to launch a mobile sports betting app.
Dec. 20, 2021: EQC Sportsbook (BetMGM) opens a retail location at Emerald Queen Casino in Tacoma.
Dec. 4, 2021: Northern Quest Casino, owned and operated by the Kalispel Tribe, in Airway Heights became the state's third retail sports betting venue.
Dec. 1, 2021: The Stillaguamish Tribe-owned Angel of the Winds Casino in Arlington welcomed sports bettors for the first time.
November 2021: Washington ports betting, limited to tribal casinos, is on pace to become a $94 million industry within the next five years, according to a Washington State University study.
Sept. 28, 2021: FanDuel Group announces a partnership with the Suquamish Clearwater Casino Resort, including dedicated on-site sportsbook plans.
Sept. 9, 2021: Snoqualmie Tribe becomes the state's first to launch retail sports betting at its Snoqualmie Casino outside Seattle.
March 25, 2021: Gov. Jay Inslee signs Washington sports betting bill HB 2638 into law, which permits sports wagering at tribal casinos.
Is sports betting legal in Washington?
Yes. However, Washington sports betting takes place on tribal lands only. To date, 16 tribe-owned and operated casinos received approval to launch Washington sportsbooks. There are currently seven retail outlets open in the state, with more expected soon.
Several tribal casinos in Washington gained the necessary federal approvals to offer sports wagering. The change to legalize sports betting came after Washington Governor Jay Inslee signaled support for renegotiating tribes' gaming compacts with the state.
In June 2021, the Washington State Gambling Commission amended the gaming compacts of 16 of the state's federally recognized tribes to allow in-person sports betting.
For now, mobile wagering remains highly limited, with Washington sports betting sites only being permitted on tribal lands. Snoqualmie Casino is currently the sole retail venue that offers the option via its own mobile app, which it launched in December 2021.
Bookmark our U.S. legal tracker for up-to-date news on each state's sports betting progress.
Who can bet on sports in Washington?
Sports wagering is legal in Washington state, exclusively at casinos operated by the tribes. Gaming facilities established on tribal lands are subject to federal regulations, requiring a compact between the tribes and state government officials.
We've got you covered with the key facts to know before placing your first sports bet in the Evergreen State.
Legal age
Anyone 21 years of age can bet on sports at Washington sportsbooks. Eighteen is the state's minimum gambling age, however, it is 21 if the establishment sells alcohol.
Mobile betting
Mobile sports betting is only legal in Washington state when physically located on tribal lands at authorized casinos. The current law does not yet contain provisions for statewide Washington betting sites or mobile sports betting.
Remote registration
Washington sports bettors cannot register, make deposits or place bets unless they are on tribal lands. All sports betting activity is limited to tribal casinos, where players may have the ability to wager via mobile phones. Fully remote registration would be a significant boon for bettors.
Within state borders
Like all U.S. states with legal and regulated sports betting platforms, placing sports bets is only possible if you are physically located in the state itself. In Washington, you will have to visit Washington sportsbooks located in casinos to place your sports wagers.
Retail sportsbooks
Each of Washington's 30 tribal casinos can legally open a sportsbook once the required licenses have been secured. Nine tribes signed deals in 2021, thus allowing them to launch and operate on-site sportsbooks immediately. Currently, seven retail sportsbooks are operational.
Taxable winnings
Washington does not collect a gambling tax, yet sports gambling winnings are subject to income tax. Therefore, you must report any winnings from sports wagering on your next tax return, even if you don't receive tax documentation for the gaming income.
Players can expect to pay a withholding tax of 25% of all winnings when providing their SSN. The percentage rises to 28% if you withhold this personal information.
The pros and cons of WA sports betting
Once officially regulated and licensed, each of Washington's 30 tribal casinos may accept wagers at on-site retail sports betting facilities. However, the tribes don't necessarily view online sports betting as a revenue driver.
Instead, casino operators see mobile betting as a competitive threat. Constant foot traffic and in-person activities in the casinos are considered more reliable revenue streams. Despite this, Snoqualmie Casino has taken the first step forward, launching its own mobile app in late December 2021.
Access to legal Washington sports betting
Potential access to 30 legal retail sportsbooks
Legal betting only at eligible tribal casinos
No statewide mobile betting
No daily fantasy sports (DFS) contests
How to start betting in Washington
Washington sports betting is limited with respect to how and where residents and visitors can place legal sports wagers.
While traveling to retail locations is currently the sole option available, there are some handy rules of the road to follow in states with untethered mobile betting:
1
Select a sportsbook
Conducting independent research will serve you well. Additionally, reading sportsbook reviews and identifying the bonuses offered by each operator will help you make informed decisions.
2
Register in person
Sports bettors cannot sign up with Washington sportsbooks from anywhere in the state from their mobile devices. All Washington sports betting registrations are completed in person at regulated and licensed tribal casinos.
3
Claim a bonus
WA sports betting operators and betting sites leverage promotions to attract new players. In Washington, check with the retail sportsbook upon entry and when you log in to the online platform from inside the affiliated casino.
4
Deposit funds
You'll have to physically enter a retail sportsbook to register an account and deposit funds. If mobile betting and remote registration become a reality, expect the best sportsbook deposit and withdrawal methods to be supported by Washington sports betting sites.
6
Start betting
Applying the research and understanding the various types of wagers available will help you become a stronger and more responsible sports bettor.
Highly limited mobile betting makes it more difficult to compare or shop betting lines, but this practice ensures that you're maximizing each bet.
7
Withdraw funds
All winnings can be withdrawn on-site at retail Washington sportsbooks. If mobile sports betting arrives in Washington, you will gain the ability to access funds from home or on the go.
Reading the odds
Washington sportsbooks use American odds as the default option to display favorites and underdogs. Anytime you see a minus sign (-), you are looking at the betting favorite. The number seen next to the minus sign indicates the price you'll have to stake to generate $100 in profit. In this example, -110 odds mean a bet of $110 is required to walk away with $100 in winnings.
Underdogs are designated by a plus (+) sign, with the number following identifying the amount you can win when placing a $100 bet. Here, +190 odds indicate that $190 is on the table when betting $100.
Our odds converter allows you to view odds in other formats, like fractional and decimal odds.
What you can't bet on in Washington
WA sports bettors can access betting lines for major professional and college sports with a couple of exceptions.
Politics
Wagering on political events or outcomes is not sanctioned in Washington or any other U.S. state.
Award ceremonies
Celebrity events, including the Academy Awards, are off-limits at Washington sportsbooks.
What about Washington college sports?
Washington sportsbooks cannot accept bets on local schools. Wagers on college sports are permitted in Washington, except for events competed by in-state schools.
What about esports?
Washington's wagering and betting bills accommodate betting on esports, but the activity is limited to tribal casinos.
Legal Washington sportsbooks
The introduction of legal Washington sports betting established retail sportsbooks at tribal casinos. Presently, Snoqualmie Casino is the only venue with its own on-site mobile app.
The number of legal outlets will grow as regulations and licenses are handed out.
Washington's online and mobile sportsbooks
| Online sportsbook | Mobile app | Odds provider | Online casino | Partner | Retail venue |
| --- | --- | --- | --- | --- | --- |
| Snoqualmie Casino Sportsbook | Yes | IGT | No | N/A | Snoqualmie Casino |
Land-based WA sportsbooks
| Sportsbook | Venue | Address | Phone number | Odds provider |
| --- | --- | --- | --- | --- |
| Caesars Sportsbook | Spokane Tribe Casino / Muckleshoot Casino | 14300 US-2, Airway Heights, WA 99001 / 2402 Auburn Way S, Auburn, WA 98002 | (887) 786-9467 / (800) 804-4944 | Caesars |
| Sportsbook | Snoqualmie Casino in Snoqualmie | 37500 SE North Bend Way, Snoqualmie, WA 98065 | (425) 888-1234 | IGT |
| EQC Sportsbook (BetMGM) | Emerald Queen Casino | 2920 E R St, Tacoma, WA 98404 | (253) 594-7777 | BetMGM |
| FanDuel Sportsbook | Suquamish Clearwater Casino Resort | 15347 Suquamish Way NE, Suquamish, WA 98392 | (360) 598-8700 | Flutter |
| The Book | Angel of the Winds Casino | 3438 Stoluckquamish Ln, Arlington, WA 98223 | (360) 474-9740 | IGT |
| Turf Club Sports Book | Northern Quest Resort & Casino | 100 N Hayford Rd, Airway Heights, WA 99001 | (877) 871-6772 | IGT |
| DraftKings Sportsbook | Tulalip Resort Casino / Quil Ceda Creek Casino | 10200 Quil Ceda Blvd, Tulalip, WA 98271 / 6221 31st Ave NE, Tulalip, WA 98271 | (888) 272-1111 / (360) 716-1700 | SBTech |
Latest Washington betting news
Home team advantage: Washington sports
Several professional sports teams based in Seattle account for the majority of the state's betting action. Despite team allegiances, fans and prospective bettors would be wise to conduct independent research to ensure unbiased bets.
Consult our how to bet guides for a primer on sport-specific betting intelligence.
Other types of gambling
Washington owns some of the country's more strict gaming laws, with both online casinos and poker sites prohibited. In 2006, Senate Bill SSB 6613 was passed to clarify Washington's stance on participation in illegal internet betting.
Legal sports betting takes place at the state's tribal casinos, which is where you can also partake in traditional casino games and slots.
Casino
Thirty tribal casinos, operated by 24 tribes, are located in the state of Washington.
Each casino offers a full lineup of games, including slots, blackjack, roulette, craps, and baccarat.
Poker
Land-based poker games are deemed legal, but only at tribal casinos. Players can engage in live poker at licensed facilities under these conditions: No more than five betting rounds in one game; each betting round allows no more than four bets in any round; single wagers may not exceed $40; outlets with Class F licenses can allow wagers up to $100.
Horse racing
The Washington Horse Racing Commission (WHRC) manages the state's two racetracks and all betting activities.
Online horse racing betting was legalized back in 2004, with a handful of websites given the authority to accept bets on races held either in or out of state. Players can register and wager with TwinSpires and TVG, the best horse racing betting sites in the U.S.
Washington also permits off-track betting, which is available at 13 locations.
Daily fantasy sports
Up until 2014, the largest daily fantasy sports (DFS) sites accepted sign-ups from the state of Washington. However, the state's gambling commission clarified its stance on fantasy betting and declared the activity illegal, citing the 1973 Gambling Act.
Bracket and office sports pools, along with fantasy sports, were never authorized as gambling activities in Washington State and thus are illegal.
Quick facts: Washington sports betting
Sports betting in Washington State takes place exclusively at select tribal casinos. While a tribe holds the authority to launch or open a sportsbook, it doesn't mean that they will do so.
Here are some handy facts to help you stay connected to Washington sports betting and its ongoing status:
| | |
| --- | --- |
| Launch date | Sept. 9, 2021 |
| Legal age for betting | 21 |
| Online sports betting | Yes ✅ (limited) |
| Number of betting licenses | TBD |
| Number of betting sites | One |
| Remote registration | No ❌ |
| Retail sportsbooks | Yes ✅ |
| Online casino sites | No ❌ |
| Online poker | No ❌ |
| Retail casinos | Yes ✅ |
| Betting on college sports | Yes ✅ (limited) |
| Betting on esports | Yes ✅ |
| State population | 7.7 million |
| Total handle (2021) | N/A |
| Tax rate | TBD |
| State regulator | Washington State Gambling Commission |
Responsible gaming in Washington
The Washington State Gambling Commission is a staunch proponent of responsible gaming and encourages its practices. Resources, including confidential help available 24 hours a day, along with toll-free support and online chat functionality, are free to use.
Rules for a statewide self-exclusion program at licensed card rooms, and a process for tribal operations to voluntarily opt into the program, were laid out in House Bill 1302 and overseen by the Gambling Commission.
Visit Washington State Gambling Commission
Legal U.S. sports betting markets
Washington joins these other U.S. jurisdictions in offering — or soon offering — forms of legal sports betting within their borders:
Upcoming legal U.S. sports betting launches
Massachusetts plans to introduce retail sportsbooks in January, but MA online sports betting will likely follow in March 2023.
On Nov. 23, 2022, Marylanders gained access to seven of the best U.S. betting sites. Legal Maryland sports betting sites include players like DraftKings, FanDuel, and Caesars Sportsbook.
Sports betting in Ohio encompassed retail and online betting when it launched on Jan. 1, 2023.
Potential legal U.S. sports betting markets
With more and more states moving toward legal sports betting, it's worth knowing which ones are potentially likely to offer the practice next. That list includes:
Sportsbooks to avoid in Washington
See all blacklisted sportsbooks
No legal Washington sports betting sites exist in 2023, and any online sportsbook posing as a licensed and regulated option should be avoided at all costs.
The limited nature of Washington sports betting can be frustrating, but we strongly encourage WA sports bettors to refrain from risking their bankroll with illegal operators.

Allegations of withdrawal issues
No license information available on site
Poor customer service

Multiple reports of slow payments
Allegations of non-payments
Risk of account closure simply for winning bets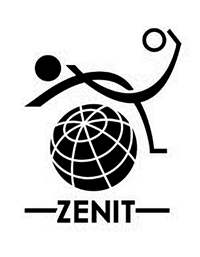 Reports of confiscated winnings
Slow customer support response times
See all blacklisted sportsbooks
Washington sports betting FAQs
Yes, sports betting is now legal in Washington state at regulated tribal casinos.
Washington sports bettors must be at least 21 to bet on sports or play any other casino games. Persons aged 18 can wager on horse racing.
To place a sports bet in the state of Washington, you must visit one of the state's casinos and register with a retail sportsbook.
Washington sports bettors have access to popular bet types, including moneylines, point spreads, Over/unders (totals), parlays, futures bets, and others.
No online sportsbooks are operational in Washington. Any mobile betting is only authorized to take place within a retail casino. Currently, bettors are limited to travelling to Snoqualmie Casino to make use of its on-site mobile app.
Yes, but only bets on horse racing can be made via a mobile device in Washington. Sports bets are placed in-person at a casino. Snoqualmie Casino, however, does offer its own on-site mobile app.
Yes, you can place legal wagers on professional Washington-based teams. However, you cannot wager on in-state college sports teams or events unless physically located outside state lines.
Snoqualmie Casino is Seattle's closest outlet for legal sports betting.
No. Only two sportsbook partners have struck deals with the state's tribes.
The Snoqualmie Casino operates a state-licensed sportsbook. Nine Washington Tribes, including the Snoqualmie Tribe, can launch sports betting in their casinos.
Pages related to this topic

Joshua Howe is a sports betting editor at Covers, helping make smarter sports bettors since 2021. The experienced writer and editor has reviewed over 20 sportsbooks and has been placing his own wagers for three years and counting. He prefers FanDuel for its sleek app design and variety of NBA markets.