The Los Angeles Chargers got an overhaul on the sideline with a first-year head coach in Brandon Staley and two new — yet experienced — coordinators hoping to flip the culture of the Bolts.
The Chargers have a reputation for finding themselves in tight games, no matter the competition, and that gave L.A. bettors an ulcer under former coach Anthony Lynn. Los Angeles has promising young pillars on both sides of the ball in Justin Herbert and Joey Bosa, but the learning curve is steep in the AFC West.
Here's our 2021 Los Angeles Chargers NFL betting preview.
Los Angeles Chargers futures odds
| Futures Bet | Odds |
| --- | --- |
| Super Bowl | +4,000 |
| To Win Conference | +2,000 |
| To Win Division | +450 |
| To Make Playoffs | Yes +130/No -150 |
| Season Win Total O/U | 9.5 (Under -130) |
Best futures bet: Under 9.5 wins (-130)
The Chargers have one hell of an opening slate to navigate with a brand-new coaching staff and schemes. The first two months don't give much wiggle room for growing pains and it wouldn't shock me if L.A. was 2-4 SU (or worse) heading into its Week 7 bye.
After that break, the calendar does lighten up a bit and the team will adapt to changes, but the Bolts will need a major run to collect the W's needed to top this season win total.
Los Angeles Chargers betting overview
What will win bets: Passing game
Justin Herbert is coming off a stellar OROY campaign and showed he can carry this offense in 2020, when injuries plagued the Bolts' skill positions. Herbert has a lot to study before now and Week 1 with Joe Lombardi implementing an offense perfected by Drew Brees in the Big Easy.
But Herbert is a heady kid and a quick learner. Expect some early-season bumps but the second-year QB out of Oregon will find his stride in the second half of the schedule.
What will lose bets: Growing pains
As mentioned above, the first six weeks of the 2021 schedule aren't doing the new coaching staff any favors. The defense is switching from a 4-3 to a 3-4 under coordinator Renaldo Hill and the offense is installing a complex, multi-look playbook brought over from New Orleans by new OC Lombardi.
The Chargers are going to need game reps to find their form and since the preseason is only three weeks long now, that learning curve will bleed over into the regular season. Los Angeles will eventually catch on, but it could be at the cost of bettors early on.
More Covers NFL betting analysis
Los Angeles Chargers game-by-game odds
Oddsmakers have installed the Chargers as favorites in 11 of their 17 games in 2021 but eight of those spreads are posted at a field goal or less, so Bolts backers: Prepare yourself for more close ones. Since moving to L.A., the Chargers are just 16-21-1 ATS when giving the points (43%).
| Week | Opponent | Spread | Total |
| --- | --- | --- | --- |
| 1 | @ Washington | -1.5 | 44.5 |
| 2 | vs Dallas | -1.5 | 52 |
| 3 | @ Kansas City | +7.5 | 52.5 |
| 4 | vs Las Vegas | -4 | 49.5 |
| 5 | vs Cleveland | +1.5 | 47.5 |
| 6 | @ Baltimore | +5.5 | 49 |
| 7 | BYE | | |
| 8 | vs New England | -2.5 | 46.5 |
| 9 | @ Philadelphia | -2 | 48 |
| 10 | vs Minnesota | -3 | 48.5 |
| 11 | vs Pittsburgh | -2.5 | 48 |
| 12 | @ Denver | +2.5 | 45.5 |
| 13 | @ Cincinnati | -2.5 | 46.5 |
| 14 | vs N.Y. Giants | -6 | 47 |
| 15 | vs Kansas City | +6.5 | 52 |
| 16 | @ Houston | -5.5 | 47 |
| 17 | vs Denver | -3 | 45 |
| 18 | @ Las Vegas | +1.5 | 48.5 |
Early season forecast
I'm predicting a pricky start to the season for Los Angeles, based on its competition and time needed to adapt to the overhaul in both offensive and defensive playbooks.
Week 1 will be a test for Lombardi and Herbert, crossing the country for a 1 p.m. ET kickoff (10 a.m. PT) in DC. The Football Team is a disruptive defense that ranked third in Defensive DVOA at Football Outsiders and created all kinds of chaos with 23 takeaways and 47 sacks in 2020. This game opened a pick'em but early play on L.A. has the Chargers as high as -1.5. The Bolts are 6-1-2 ATS in their last nine season openers going back to their time in San Diego.
The home opener should be one of the more entertaining games in Week 2 — if this 52-point total has any say — with the Cowboys coming to town. This will be the Chargers' second straight non-conference game to start 2021. Los Angeles is 10-6 ATS versus NFC foes the past four years but just 4-4 ATS at home in those non-con contests.
The real season begins for the Bolts in Week 3, venturing to Arrowhead to play the Chiefs. Bookies are spotting the Chargers 7.5 points in Kansas City — a role Bolts bettors love. Since moving to L.A., this team is 11-5-3 ATS as a road underdog in the regular season. What's more: Going back to 2000, this franchise is 21-11-7 ATS as a road dog visiting a divisional opponent (3-1-2 ATS since moving to L.A. 2017).
Spot bet
Week 8 vs New England -2.5
I'm not a big believer in revenge spots when it comes to pro sports, but the Bolts have a bone to pick with the Patriots after eating a 45-0 shit sandwich at home in Week 13 of last year. Not only is Herbert looking to redeem himself (26/53, 209 yards, 2 INT) but this matchup comes after the Chargers' bye in Week 7. That's two weeks to fine-tune those new playbooks and stew on last year's ass waxing. I love the home side under the field goal.
Totals tip
The Chargers finished with a 9-7 Over/Under count in 2020 but was a noticeable 6-2 O/U in the role of visitor. Los Angeles scored more than four points extra per road game, which was enough to top the total on most road trips.
While both units are under new coordinators and undergoing massive changes, the defense could have the leg up on the offense — especially with Staley's defensive chops coming over from the Rams and a healthy Derwin James at safety. The scoring attack could stall as Herbert & Co. adjust and the Bolts have some of their higher totals of the year at the front of the schedule. That opens up Under value for games in September and October.
Star power props: Justin Herbert, QB
| Player prop | Odds to win |
| --- | --- |
| MVP | +2,000 |
| Passing leader | +1,000 |
| Passing yards total | 4,675 (Under -140) |
Best prop: Under 4,675.5 yards passing (-140)
In 15 games last season, Herbert let if fly for 4,336 yards. Had he started in Week 1 instead of Tyrod Taylor, the then-rookie might have sniffed this passing yards total for 2021. Herbert's first year was record-setting, which puts the bar high for his sophomore effort. But opponents now have a full season worth of tape on the youngster and he's got to learn a brand new system: a system originally orchestrated for an all-time great. We've seen other standout QBs regress in their second year in the pros — and the same fate awaits Herbert.
Trend to know
We mentioned the L.A. Chargers' resolve as road underdogs, going 11-5-3 ATS in regular season games when getting the points away from home. The Bolts are also 5-2-2 ATS when getting a field goal or less on the road. Currently, two games fall into that category but more of those short lines could swing over the fence if L.A. gets off to a rough start.
Road games between +3 and +1
Where can I bet on the NFL?
You can bet on NFL odds at every online and casino sportsbook, including NFL moneylines, spreads, Over/Under totals, and a ton of NFL prop odds. Head over to our best-suggested sportsbooks for the top spots to bet on NFL odds in your area.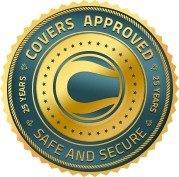 Pages related to this topic