Carson Wentz will be the fourth starting quarterback for the Indianapolis Colts in four seasons. And that's if he makes it to Week 1.
Wentz suffered a foot injury in August and his status for the season opener is up in the air. It wouldn't be as bad if that was the only calamity the Colts were dealing with, but the injury bug has bitten other parts of the roster.
That has bookmakers scrambling, pulling Indianapolis odds off the board, adjusting and reposting, just in time to yank them down again.
Here's our 2021 Indianapolis Colts NFL betting preview.
Indianapolis Colts futures odds
| Futures Bet | Odds |
| --- | --- |
| Super Bowl | +3,000 |
| To Win Conference | +1,500 |
| To Win Division | +125 |
| Season Win Total O/U | 9 (Over -130) |
| To Make Playoffs | Yes +105/No -125 |
Best futures bet: No playoffs -125
Given current circumstances, spread projections and the 2021 schedule, it's tough to get the Colts past nine wins. But this is the AFC South, where cats chase dogs and nothing is as it seems. Instead of going Under the Indy win total, we'll fade the Colts by passing on their postseason chances.
Tennessee is the top pick to take the division at -110 with a win total of 9.5 and there are eight AFC teams I like more than Indianapolis right now, bumping it out of the playoff picture.
Just playing the QB-versus-QB game, a banged-up Carson Wentz falls well short against the likes of Russell Wilson, Matt Stafford, Ryan Tannehill, Lamar Jackson, Josh Allen, Tom Brady, Kyler Murray and Derek Carr. And that's if Wentz survives the season.
Indianapolis Colts betting overview
What will win bets: Rushing attack
The Colts have a gem of a running back on their hands with second-year standout Jonathan Taylor. The former Wisconsin Badger posted a massive rookie campaign, finishing third in total rushing yards in the NFL and finding the end zone 12 total times. Taylor is also a sure-handed receiver with almost 300 yards through the air in 2020, and that versatility will come in handy in helping Wentz find his footing.
The offensive line is missing some pieces from last season, but Eric Fisher was brought in to plug those holes and if Quenton Nelson can get healthy quickly (recovering from foot surgery this summer), this unit should remain among the best in the league. The Colts finished eighth in run block win rate at 72 percent last year and will lean on a meat-and-potatoes running offense to buy Wentz time to adjust – and heal.
What will lose bets: Injuries
This may not be the case all season, but those injuries sustained in the summer will dig into the pocket of Indy bettors in the opening two months of the schedule. Carson Wentz suffered a foot injury that sidelined him for three weeks, putting his transition into this new offense way behind schedule.
On top of Wentz missing reps and leaving little time to play catch up, guard Quenton Nelson is also working his way back from injury and OT Sam Tevi is out for the year, straining the depth of an offensive line that also lost Anthony Castonzo to retirement.
Receiver T.Y. Hilton is in danger of missing many weeks with a back injury. He may not be the game-breaker that he once was, but his numbers have been up-and-down due to the rotating QB1s the past four years. Hilton took a while to get in sync with Philip Rivers last year but had some big days late in the schedule, scoring all five of his TDs in the final six games of the season.
As a cherry on top of the shit sundae that's been the Colts' summer - and an injury that could haunt Indy if Wentz doesn't work out - backup rookie QB Sam Ehlinger is out 5-6 weeks with a knee sprain, leaving Jacob Eason as a Plan B. That makes Wentz's injury-prone persona a ticking time bomb for Colts bettors.
More Covers NFL betting analysis
Indianapolis Colts game-by-game odds
The oddsmakers' uncertainty around the Colts is reflected in their lookahead lines, which feature more dead numbers than a casting call for The Walking Dead. Those 2.5, 4.5, 5, even an 8.5-point lines will quickly move to key numbers once bookies and bettors get a grasp on just how bad the damage is in Indianapolis.
As it stands entering Week 1, the Colts are point spread favorites in eight of their 17 games and don't lay the points until a Week 6 matchup with Houston. The strength of schedule metrics have them T23 (.478), which has more to do with the quality of the AFC South than the rest of Indianapolis' 2021 opponents.
In three seasons under Frank Reich, Indy is 24-8 SU and 17-14-1 ATS as a favorite (55%), including 7-4 ATS as road chalk (64%). The Colts are laying points away from home in only two games: -6.5 at Houston in Week 13 and -1 at Jacksonville in a Week 18 finale.
| Week | Opponent | Spread | Total |
| --- | --- | --- | --- |
| 1 | vs Seattle | +2.5 | 49.5 |
| 2 | vs L.A. Rams | +2.5 | 46.5 |
| 3 | @ Tennessee | +3.5 | 50 |
| 4 | @ Miami | +2.5 | 48 |
| 5 | @ Baltimore | +4.5 | 50 |
| 6 | vs Houston | -9.5 | 48.5 |
| 7 | @ San Francisco | +5 | 45.5 |
| 8 | vs Tennessee | -2.5 | 49.5 |
| 9 | vs N.Y. Jets | -9 | 48 |
| 10 | vs Jacksonville | -8.5 | 49.5 |
| 11 | @ Buffalo | +6.5 | 50.5 |
| 12 | vs Tampa Bay | +3 | 51.5 |
| 13 | @ Houston | -6.5 | 49.5 |
| 14 | BYE | | |
| 15 | vs New England | -4.5 | 48 |
| 16 | @ Arizona | +1 | 51 |
| 17 | vs Las Vegas | -6 | 51 |
| 18 | @ Jacksonville | -1 | 48 |
Early season forecast
Even if the Colts weren't on their fourth starting QB in four years and avoided injury this summer, the start of the 2021 season would be a daunting task, headlined by three teams boasting win totals of 9.5 or higher.
The Week 1 opener versus Seattle has undergone significant line movement, opening Colts -2.5 and swinging as much as Seahawks -3 after Wentz's injury scare earlier in the summer. The total for this one also dropped like a stone, opening at 52 points and currently sitting at 48.5 at most shops. Reich has only been a home underdog in three games during his time in Indy and went 0-3 SU/ATS in those contests.
Another NFC West opponent comes to Lucas Oil Stadium in Week 2, with the Los Angeles Rams giving 2.5 points to the host side. In a trend that applies to both Week 1 and Week 2, the Colts have been solid versus NFC foes in the past three season, going 9-3 SU and 9-2-1 ATS in non-conference games, including a 6-0 SU and 5-1 ATS count in home stands versus the NFC.
The hits keep coming for the Colts, who venture to the Music City for a vital divisional dance with the rival Titans in Week 3. The AFC South is very much a two-horse race between these franchises and this early-season showdown goes a long way in deciding the postseason future of these teams. Indianapolis is 3-0 SU and ATS in Reich's three trips to Nashville and 6-3 ATS in divisional road games overall since 2018.
Spot bet
Week 5 @ Baltimore +4.5
This run-in with the Ravens on Monday Night Football is Indianapolis' third straight road game after playing at Tennessee and Miami the two weeks prior. The injury bug has already struck this roster and this grueling opening slate will test the durability and depth of the Colts.
Baltimore is one of the more physical teams – on both sides of the ball – and could roll over a gassed Colts squad trying to keep its head above water if the ailments extend into October. Books have pegged this game with the dead number of Indy +4.5, and you can be sure it will trend toward six points or more if the Colts stumble out of the blocks.
As a bonus spot bet, the Week 6 homestand with Houston seems like a slippery situation. Not only do you have a potential letdown for the Colts on a short week in the team's first home game in a month, but a look-ahead spot could be in play as a trip to San Francisco for Sunday Night Football waits in Week 7.
Totals tip
With veteran Philip Rivers under center, the Colts averaged 27.9 points per game in 2020 and finished the season 10-7 Over/Under, including the playoff loss to Buffalo.
A healthy Wentz would be a step up at QB but that ain't happening, and fingers are crossed that he plays in Week 1. The opening stretch of games throws down a challenge for the Colts' new QB, with the Rams, Dolphins, Ravens and Niners all on deck before October ends. Defensively, the Colts hold their own. They ranked No. 7 in Defensive DVOA at Football Outsiders in 2002 and zone-heavy schemes keep the play in front of them.
Indy was the best road Over bet in the NFL last year, finishing 7-2 O/U as a visitor, and bettors will get to kick the tires on that trend since the team plays four of its first seven games away from Lucas Oil in 2021. However, Wentz's missed time in camp has this offense well off track and that will trickle down to total bettors.
Star power props: Jonathan Taylor, RB
| Player prop | Odds to win |
| --- | --- |
| Rushing Yards Leader | +1,100 |
| Rushing Yards Total | 1,175.5 (Over -115) |
| Rushing + Receiving Yards Total | 1,450.5 (Over -115) |
| Rushing TD Total | 10.5 (Under -130) |
Best prop: Over 1,450.5 Rushing + Receiving Yards (-115)
With a new quarterback, the Colts will lean on the ground game a lot in 2021, and that means a breakout season for second-year RB Jonathan Taylor.
In an offense that handed off 44 percent of the time, he had 1,169 yards rushing on 232 carries in 2020 (third-most in the NFL), averaging five yards per run behind a solid offensive line. On top of that, Taylor reeled in 36 balls on 39 targets for 299 yards receiving. That incredible rookie campaign was overshadowed by another AFC South running back (Derrick Henry) as well as some other first-year phenoms.
With the Colts offense way behind schedule entering Week 1, Reich must default to what works, which means getting the ball in Taylor's hands by any means necessary.
Trend to know
Indianapolis has been a strong road bet since Reich picked up the clipboard in 2018, posting a 13-9-2 ATS mark away from home in the regular season. That includes a 5-3 ATS count as a visitor in 2020.
But make the Colts road underdogs and those profits go pop! The team is just 6-5-2 ATS when catching points away from Indy, with a 4-9 SU mark in those contests. This season, Indianapolis is a point spread underdog in all but two road games this year.
Colts as road underdogs
Week 3 @ Tennessee +3.5
Week 4 @ Miami +2.5
Week 5 @ Baltimore +4.5
Week 7 @ San Francisco +5,
Week 11 @ Buffalo +6.5
Week 16 @ Arizona +1
Where can I bet on the NFL?
You can bet on NFL odds at every online and casino sportsbook, including NFL moneylines, spreads, Over/Under totals, and a ton of NFL prop odds. Head over to our best-suggested sportsbooks for the top spots to bet on NFL odds in your area.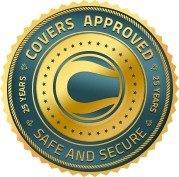 Pages related to this topic