Like a little kid pushing broccoli around their plate, I've saved the grossest NFL betting preview for last.
The Houston Texans are bracing for a bad season. It's not just the quality of the roster they're rolling out, but all the baggage that comes along with it.
Deshaun Watson has gone from an MVP candidate to a reviled villain, accused of multiple sexual assaults which have made the disgruntled QB untradable. We do know Watson won't be suiting up for Houston, one of the many reasons why Houston is point spread poison in 2021.
This is our 2021 Houston Texans NFL betting preview.
Houston Texans futures odds
| Futures Bet | Odds |
| --- | --- |
| Super Bowl | +50,000 |
| To Win Conference | +25,000 |
| To Win Division | +5,000 |
| Season Win Total O/U | 4 (Under -125) |
| To Make Playoffs | Yes +900/No -1,600 |
Best futures bet: Under 4 wins (-125)
Even in the AFC South, the Texans have an uphill climb akin to "Free Solo" if they're going to top this win total.
Bookies have stuck them with a dozen spreads of +6 or higher – a point spread range that's produced an outright win rate of just 21 percent across the NFL for the past six seasons. The crude math says there should be 2.5 wins in there somewhere, but I'll be damned if I can find them.
Beyond those bigger spreads, Houston could have winnable matchups at home to Jacksonville, Carolina, and the New York Jets, but those are three teams with hungry head coaches looking to take the next step in 2021. Houston's motivations could all be about securing the worst record in the league and the No. 1 pick in the draft.
Houston Texans betting overview
What will win bets: Plenty of points
There comes a time with all terrible teams that the balance shifts and all those extra points padding the public perception suddenly shows spread value on said sad-sack team. This usually happens later in the season, after the damage is done, but expectations are so low for Houston in 2021 that it's already tempting those gamblers unafraid to bet on bad teams.
If we look at the NFL teams with the lowest expected win totals in recent seasons, many of them finished in the black when it comes to their ATS count. The 2019 Dolphins and Cardinals both had win totals of 5.5 and finished 9-7 ATS and 9-5-2 ATS respectively. The 2018 Browns had a win total of 5.5 and wrapped up the year 10-6 ATS. And the 2017 Jets were handed a win total of just 4.5 but finished 9-6-1 ATS.
As Sharp 600 podcast host Rob Cressy loves to say, "Get comfortable being uncomfortable". And betting on the Texans in 2021 is about as comfortable as a fibreglass bean-bag chair stuffed with sea urchins.
What will lose bets: Everything else
Where to start? This franchise is the laughingstock of the NFL and has been for a few years now, burning it all down and starting over with a long-time assistant, but rookie head coach, in David Culley.
He has little to work with, especially on offense, with Watson out of the picture and any potential trade-bound talent in limbo due to Deshaun's legal issues. The defense ranked among the bottom of the NFL last season and may have gotten worse with departures.
There's no room for subtlety when it comes to Houston: This team will be in rebuild mode for a while and part of that path back goes down the dark corridor of tanking for the next franchise QB. The Texans are priced at +2,000 to go winless in 2021, which is much better odds than them winning the AFC South.
In the spirit of being proactive, did you know NFL underdogs of 20 points or more are 10-3 ATS since 1985? You might want to mark that one on the calendar for later this season. Just sayin'.
More Covers NFL betting analysis
Houston Texans game-by-game odds
The Texans are across-the-board underdogs, from Week 1 to the brand-new Week 18, getting an average of 7.64 points per game in 2021. That's before even taking the field and displaying just how destitute things are in Houston, which plays a schedule ranked T13 in SOS (.504).
The Texans are pegged as double-digit dogs in four games, with two more spreads hovering at +9.5 (Week 6 at Indianapolis and Week 11 at Tennessee). Last season, underdogs of 10 points or more finished 18-14 ATS but DDD's (double-digit dogs) are a long-term 175-162-9 ATS since 2010 (52%).
| Week | Opponent | Spread | Total |
| --- | --- | --- | --- |
| 1 | vs Jacksonville | +3 | 44.5 |
| 2 | @ Cleveland | +13.5 | 46 |
| 3 | vs Carolina | +4 | 44.5 |
| 4 | @ Buffalo | +14 | 49.5 |
| 5 | vs New England | +6 | 46.5 |
| 6 | @ Indianapolis | +9.5 | 48.5 |
| 7 | @ Arizona | +10.5 | 49 |
| 8 | vs L.A. Rams | +8.5 | 47 |
| 9 | @ Miami | +7.5 | 46.5 |
| 10 | BYE | | |
| 11 | @ Tennessee | +9.5 | 50.5 |
| 12 | vs N.Y. Jets | +1 | 46 |
| 13 | vs Indianapolis | +6.5 | 49.5 |
| 14 | vs Seattle | +7 | 48.5 |
| 15 | @ Jacksonville | +4.5 | 46 |
| 16 | vs L.A. Chargers | +5.5 | 47 |
| 17 | @ San Francisco | +13.5 | 46 |
| 18 | vs Tennessee | +6 | 49 |
Early season forecast
Two of the Texans' shorter point spreads of the year are on the board in the opening three weeks, sandwiching a beefy handicap in Cleveland for Week 2.
Houston is a field-goal dog welcoming a new-look Jacksonville squad to NRG Stadium in Week 1. This number has teetered on and off the key number all summer (Jaguars -2.5), so if you're looking to back the Texans, make sure you shop for the +3 or higher. Houston went 13-8 SU but just 9-11-1 ATS at home to AFC South opponents the past seven years.
A trip to Cleveland comes with nearly two touchdown's worth of points for the Texans. The Browns are one of the best two-way teams in football, lining up a litany of ways for Houston to lose this wager as a big dog. Even though this spread will surely climb over the 14-point threshold, be warned: double-digit favorites are just 5-10 ATS in the first three weeks of the schedule since 2017.
Week 3 brings Houston back home to face the Panthers as a 4-point underdog – a dead number that will react quickly to the Texans' troubles in the first two games. Under much-maligned head coach Bill O'Brien, Houston posted a 6-12 SU mark and 7-11 ATS count as a home underdog since 2014.
Spot bet
Week 6 @ Indianapolis +9.5
If there ever was a play-on game for the Texans, this Week 6 AFC South matchup is a reasonable facsimile.
Houston is catching almost 10 points facing a Colts squad coming off three straight road games versus quality competition and playing its first home stand in almost a month.
On top of that, Indianapolis is on a short week following a Monday-nighter against a very physical Ravens teams (Indy is already banged up entering 2021) and the Colts could get caught looking ahead to a Sunday night showdown in San Francisco in Week 7.
Totals tip
With Watson making plays last year, leading a passing attack that ranked fourth in the NFL in yards per game (283.6), Houston posted an 8-8 Over/Under count.
Now, with Tyrod Taylor taking snaps and the cupboard pretty much bare at the skill positions, don't expect the Texans offense to help out when it comes to getting you Over the total. This crew is installed as a +400 front-runner to be the lowest-scoring team in the league in 2021.
The defense, on the other hand, could be an Over bettor's best friend. The stop unit is projected to finish dead last in the NFL by many pundits and publications, coming off a 2020 in which it ranked 30th in Defensive DVOA at Football Outsiders as well as EPA/per play allowed at +0.168. Lovie Smith takes over the play calling for a roster that was gutted of most of its elite talent this offseason, meaning little pressure and plenty of zone.
The Texans' totals are pretty modest, with seven games north of 48 points. With Houston already being handed four double-digit spreads with more likely on the way, you should know NFL games with spreads of 10 points or more have produced a 73-114-1 Over/Under count since 2015 – going Under 61 percent of the time - including a 9-23 O/U record last season (72% Unders).
Star power props: Brandin Cooks, WR
| Player prop | Odds to win |
| --- | --- |
| Receiving Yards Leader | +6,500 |
| Receiving Yards Total | 900.5 (Over -115) |
| Receiving TD Total | 4.5 (Over -120) |
Best prop: Over 4.5 TDs (-120)
Someone's gotta catch the ball, right? Cooks is by far the Texans' top receiving target and has plenty of experience adapting to new quarterbacks, having bounced between four teams since leaving New Orleans in 2017. Granted this offense is easily his worst setup.
While his yardage totals may dip significantly in 2021, Cooks still has a nose for the end zone. He caught six TD passes last season and has gone Over this total of 4.5 touchdowns in five of his seven years in the pros. Houston is going to be playing from behind most weeks – if not every week - so that means plenty of passing downs and more chances to score some garbage-time touchdowns that will get Cooks past this tame total.
Trend to know
The Texans have the unfortunate task of taking on the loaded NFC West in non-conference play this season (along with Carolina in Week 3).
Under O'Brien, Houston was just 11-17 SU and 11-16-1 ATS in non-conference contests (41%) but more acutely, 4-9-1 ATS on the road versus NFC foes. The Texans are getting plenty of points in their two non-con roadies in 2021.
Texans' non-conference road games
Week 7 @ Arizona +10.5
Week 17 @ San Francisco +13.5
Where can I bet on the NFL?
You can bet on NFL odds at every online and casino sportsbook, including NFL moneylines, spreads, Over/Under totals, and a ton of NFL prop odds. Head over to our best-suggested sportsbooks for the top spots to bet on NFL odds in your area.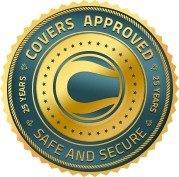 Pages related to this topic