The Cleveland Browns are shaking years of shit football and the stinky stigma of the franchise, receiving plenty of respect from oddsmakers heading into 2021.
That said, Cleveland is still an underdog to win the AFC North and sits as a second-tier contender in the conference, despite being one of the best two-way teams in the NFL. Talent is oozing at the seams and 2021 gives the Browns a regular preseason routine in Year 2 under reigning Coach of the Year Kevin Stefanski.
The "Factory of Sadness" is officially closed for business.
Here's our 2021 Cleveland Browns NFL betting preview.
Cleveland Browns futures odds
| Futures Bet | Odds |
| --- | --- |
| Super Bowl | +1,400 |
| To Win Conference | +700 |
| To Win Division | +140 |
| To Make Playoffs | Yes -280/No +240 |
| Season Win Total O/U | 10.5 (Over -120) |
Best futures bet: Win AFC North (+140)
The AFC North is one of the most top-heavy divisions in football with the Baltimore Ravens, Pittsburgh Steelers, and Browns all capable of winning the crown. Put those rivals up against each other and the Browns are the standout, especially when it comes to this dynamic offense.
The 11-5 record in Year 1 under Stefanski is a testament to the pure talent on this unit, given there was no proper camp or preseason prep to learn a brand-new system. There were growing pains along the way, but Cleveland clicked in mid-November en route to a road playoff win in Pittsburgh and a tight postseason loss at Kansas City in the Divisional Round.
The Browns will pick up where they left off and be even better in 2021. This is an absolute steal at plus-money odds.
Now, if you want to get greedy... there's a good chance the Browns could drop their season-opener against the Kansas City Chiefs — with the Ravens favored to win at Las Vegas — which could push even more value out of this prop. But be warned: if the Browns go into Arrowhead and win, then anything resembling value will be gonezo.
Cleveland Browns betting overview
What will win bets: Offense
Truth be told, the defense could be just as talented as the offense — and that's saying something. But with plenty of new faces on the stop unit, it will be on the scoring attack to keep Cleveland bettors afloat in the early workings of 2021, especially with the Browns laying a lot of lumber in those opening games.
Quarterback Baker Mayfield seems to get better with every snap and has done so despite Odell Beckham Jr. not holding up his end of the bargain. Regardless, Mayfield has plenty of other options, like Jarvis Landry, Rashard Higgins, and TE Austin Hooper. And if Odell is healthy and back to burning up the sidelines... well that's just not fair.
Passing is also easy when you have a ground game like Cleveland. Nick Chubb exploded in 2020 and his violent downhill style wears on opposing defenses over time, setting up the complementing Kareem Hunt to come in and slash and dash in the second half — like a closer in baseball striking out the side.
What will lose bets: Defensive growing pains
Defensive coordinator Joe Woods may want to start handing out nametags with so many new faces on the stop unit. The Browns were very active this offseason, shoring up the defense with significant talents such as John Johnson, Jadeveon Clowney, and Malik Jackson, but it will take some time to fit it all together.
Cleveland was solid at causing chaos last season: those types of plays that swing momentum and win wagers. The Browns finished with 38 sacks and 69 QB hurries while forcing 21 takeaways. But in between those game-changers, Cleveland was giving up some big yards and finished 25th in Defensive DVOA at Football Outsiders.
With the Browns giving the points most weeks, the defense needs to gel quick. There are only four totals of 48 points or more in Cleveland's lookahead lines, so books seem pretty confident in the revamped stop unit.
More Covers NFL betting analysis
Cleveland Browns game-by-game odds
The Browns are giving the points in 13 of their 17 games this season, with a pick'em posted for a Week 17 trip to Pittsburgh. The 2020 team went 9-2 SU as the gambling chalk but covered only four times in those 11 contests, including a 1-3 ATS mark when laying -6.5 or more.
Cleveland, which has a 2021 strength of schedule rating of .518 (ninth toughest), is giving more than six points in six of this year's contests and is road chalk in four of eight road trips (with that PK at Pittsburgh). Since 2018, the Browns are just 5-5 SU and 3-7 ATS as regular-season road favorites.
| Week | Opponent | Spread | Total |
| --- | --- | --- | --- |
| 1 | @ Kansas City | +6 | 53.5 |
| 2 | vs Houston | -13.5 | 46 |
| 3 | vs Chicago | -7 | 44.5 |
| 4 | @ Minnesota | -1.5 | 47.5 |
| 5 | @ L.A. Chargers | -1.5 | 47.5 |
| 6 | vs Arizona | -4.5 | 50 |
| 7 | vs Denver | -7 | 44.5 |
| 8 | vs Pittsburgh | -4.5 | 47 |
| 9 | @ Cincinnati | -4.5 | 48 |
| 10 | @ New England | -2 | 46 |
| 11 | vs Detroit | -10 | 47 |
| 12 | @ Baltimore | +3.5 | 46.5 |
| 13 | BYE | | |
| 14 | vs Baltimore | -2.5 | 46.5 |
| 15 | vs Las Vegas | -6.5 | 50 |
| 16 | @ Green Bay | +3.5 | 47 |
| 17 | @ Pittsburgh | PK | 43.5 |
| 18 | vs Cincinnati | -6.5 | 43 |
Early season forecast
The swing in spreads between Week 1 and Week 2 has to be some sort of NFL betting record. The Browns open 2021 as 6-point dogs in a revenge game in Arrowhead then lay almost two touchdowns hosting Houston the following Sunday.
As mentioned, the 2021 slate doesn't waste any time getting down to the nitty-gritty, sending Cleveland back to Kansas City for a rematch of its 22-17 Divisional Round loss to the Chiefs last January — a game in which the Browns battled back from a 19-3 hole to cover as 7.5-point pups.
Vengeance isn't the only thing working for Cleveland in this season kickoff, with Super Bowl losers (that's KC) going just 9-12 SU and 5-16 ATS in Week 1 of the following season since 2000. This total is at 53.5 points and it's the tallest Over/Under on the board for the Browns this year. There have been 16 Week 1 totals of 50 points or more since 2010, with those games finishing 10-6 O/U against those big numbers (62.5% Overs).
Cleveland does a massive downshift in gears for Week 2, giving 13.5 points to the Texans at home. Houston is projected to be an all-time craptacular team in 2021 but is that near-two TD spread setting the table for a letdown spot? Double-digit favorites have been a bad bet in the opening three weeks of the schedule in recent seasons, going just 5-10 ATS since 2017.
The Browns stay at home for a Week 3 date with the Bears, who are catching a cool touchdown in Cleveland. The Browns have come through for bettors in non-conference clashes, posting an 8-4 ATS mark versus NFC foes since 2018, including a perfect 4-0 SU and ATS non-con record last year.
Spot bet
Week 12: @ Baltimore (+3.5)
This situational spot is kind of a two-parter for Browns backers to save in their calendars.
First: Week 12's trip to Baltimore is the team's third road game in the past four weeks and the allure of a Week 13 bye could act as a distraction by late November. Cleveland has also been a rotten bet on the road in divisional matchups (more on that below).
Second: The Browns have a schedule quirk that has them playing the Ravens in back-to-back games, with the Week 13 bye in between. That means three straight weeks of prep and film study for Baltimore, with that tape not only including their own matchup with the Ravens in Week 12 but also Baltimore's battle at Pittsburgh in Week 13. Cleveland is short 2.5-point home chalk for this second shot at the Ravens.
Totals tip
Cleveland finished with a 9-7 Over/Under count in the regular season last year, leaning to the Over at home with a 5-3 O/U record as a host.
Despite the offensive firepower on this roster and the Browns ranking sixth in EPA per play (0.096) in 2020, the bookies have been a little stingy with the points when it comes to their 2021 totals. Cleveland has only four games with totals of 48 points or more — none of which come against AFC North opponents.
Divisional games have produced profits for Over bettors whenever the Dawg Pound dances with an AFC North foe, going 11-6-1 Over/Under in divisional matchups since 2018, including a 4-2 O/U count last season.
Star power props: Baker Mayfield, QB
| Player prop | Odds to win |
| --- | --- |
| MVP | +3,500 |
| Passing Leader | +4,000 |
| Passing Yards Total | 3,950.5 (Over -115) |
| Passing TD Total | 29.5 (Under -120) |
Best prop: MVP (+3,500)
Mayfield props are tough to tackle since the Browns have such a dominant ground game and handed off on 47.78 percent of snaps last season (fourth-most in NFL). That said, Cleveland needs Baker to "feel dangerous" most weeks and there will be games in which he's called upon to put the team on his back — especially early if the defense needs time to come together.
Beckham's production is a big "What If?" for any Over passing prop on Mayfield, but if the Browns can be the best two-way team in football and Baker continues to blossom as a pro passer, his MVP stock will shoot through the roof. Hell, a strong showing and a win at Kansas City in Week 1 could cut this current price in half. He's a live flier and set up to succeed in Year 2 under Stefanski.
Trend to know
We hinted above at just how bad a bet the Browns have been visiting AFC North opponents in past seasons.
Cleveland went 0-3 ATS on the road in divisional games last year and is a wretched 6-12 ATS in those AFC North away games since 2015.
Browns' divisional road games
Week 9: -4.5 at Bengals
Week 12: +3.5 at Ravens
Week 17: PK at Steelers
Where can I bet on the NFL?
You can bet on NFL odds at every online and casino sportsbook, including NFL moneylines, spreads, Over/Under totals, and a ton of NFL prop odds. Head over to our best-suggested sportsbooks for the top spots to bet on NFL odds in your area.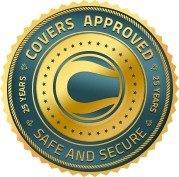 Pages related to this topic