At one point last season, the 11-0 Pittsburgh Steelers were the third overall favorites to win the Super Bowl. That bubble burst with a sluggish finish and a 28-0 first-quarter hole versus Cleveland in the playoffs.
Pittsburgh is wringing out anything that's left in Ben Roethlisberger's near-40-year-old arm in 2021, asking the veteran QB to do just enough for this standout defense to win football games. But with a revamped offensive line and AFC North rivals smelling blood in the water, the Steelers' stock is dropping with books and bettors alike.
Here's our 2021 Pittsburgh Steelers NFL betting preview.
Pittsburgh Steelers futures odds
| Futures Bet | Odds |
| --- | --- |
| Super Bowl | +5,000 |
| To Win Conference | +2,500 |
| To Win Division | +475 |
| Season Win Total O/U | 8.5 (Under -130) |
| To Make Playoffs | Yes +160/No -180 |
Best futures bet: Over 8.5 wins (+110)
Honestly, the Steelers are one of the toughest teams to figure out in 2021. They have a history of excellence, won a tough AFC North in 2020, and are under the watch of one of the greatest coaches in NFL history. Mike Tomlin has never posted a losing record in his 14 years with the organization and has won fewer than nine games just three times in that span.
We saw this team get on a roll last season, putting up 11 wins before you even started your Christmas shopping. The 2021 slate sees the Steelers playing host in six of their first nine contests, which opens the door for that same momentum to build.
This team could logically have seven wins under its belt by the time the calendar flips to December. The trick will be finding two more victories in the final six games, which feature Baltimore twice, Minnesota (road), Tennessee, Kansas City (road), and Cleveland. The Terrible Towels will get a workout drying the sweaty brows of Pittsburgh backers during that stretch.
Pittsburgh Steelers betting overview
What will win bets: Defense
Pittsburgh's defense will be very good in 2021 but it might not be "great" like it was in 2020. The Steelers are sound up front and have elite talent at linebacker and safety — OLB T.J. Watt and FS Minkah Fitzpatrick — but could have a hard time replicating the chaos they caused last year.
Pittsburgh ranked second in total takeaways with 27 (18 INTs) and led the league with 56 sacks. Notable defensive departures could dig into those disruptive aspects and those types of momentum-swinging stats are hard to replicate year over year.
That said, if any coach can manufacturer madness, it's Tomlin. This stop unit is still the rock on which the franchise stands, and defensive coordinator Keith Butler will remain bullish with the blitz — leaning on that pass rush to bail out a soft secondary.
What will lose bets: Offensive line
Roethlisberger is closing in on one of those NFL records that you really don't want to have: sitting at 516 career sacks taken — only nine behind all-time leader Brett Favre. And Lord willing, the Steelers' shite o-line is going to get him there in 2021.
Pittsburgh's protection is projected to ranked 31st in the NFL by ProFootballFocus, with three new starters on a line and a number of veteran stalwarts departing or retiring. While the Steelers gave up just 13 sacks last year, the offensive line boasted a pass block win rate of only 51 percent (28th).
Roethlisberger has all the mobility of a grand piano filled with bricks sinking in quicksand, which is why this offense is designed to get rid of the football in two seconds or less. Pittsburgh needs a rapid maturation from this young line if the offense is going to produce enough points to cover each Sunday.
More Covers NFL betting analysis
Pittsburgh Steelers game-by-game odds
The Steelers are point spread favorites in nine of their 17 games in 2021, with a pick'em on the board for a late-season home matchup with the Browns.
Pittsburgh has the toughest schedule in the league, according to the strength of schedule rankings (.574), which is a challenge that buckled the past four teams atop the SOS metrics — all of which missed the postseason in those respective years (2017-2020).
But the front half of that slate features four of the first six contests inside Heinz Field before a bye in Week 7. In fact, Pittsburgh plays six of its first nine games at home, setting up the Steelers for success until the sked stiffens come mid-November.
Under Tomlin, Pittsburgh is 82-30 SU at home with a 59-50-3 record against the spread (54%), including a 10-6 ATS mark at home the past two seasons (62.5%).
| Week | Opponent | Spread | Total |
| --- | --- | --- | --- |
| 1 | @ Buffalo | +7 | 50 |
| 2 | vs Las Vegas | -5.5 | 49 |
| 3 | vs Cincinnati | -6 | 47 |
| 4 | @ Green Bay | +6.5 | 48 |
| 5 | vs Denver | -5 | 45 |
| 6 | vs Seattle | -1.5 | 48 |
| 7 | BYE | | |
| 8 | @ Cleveland | +4.5 | 47 |
| 9 | vs Chicago | -5.5 | 45.5 |
| 10 | vs Detroit | -7.5 | 45.5 |
| 11 | @ L.A. Chargers | +3 | 48 |
| 12 | @ Cincinnati | -3 | 46 |
| 13 | vs Baltimore | -2.5 | 45.5 |
| 14 | @ Minnesota | +3 | 46.5 |
| 15 | vs Tennessee | -3 | 47.5 |
| 16 | @ Kansas City | +8.5 | 50 |
| 17 | vs Cleveland | PK | 43.5 |
| 18 | @ Baltimore | +5.5 | 44 |
Early season forecast
The schedule makers waste no time establishing the ecosystem in the AFC with a Week 1 showdown versus the Bills in Orchard Park. That's followed by a pair of home stands against the Raiders and Bengals which will allow Pittsburgh to tighten the bolts before making the leap to Lambeau in Week 4.
The Steelers opened as 6.5-point underdogs in Buffalo for the season kickoff but early play on the road team slimmed this spread to Steelers +6 before action on the Bills in August pumped it up to a full touchdown. Pittsburgh has been an underdog of six or more just 11 times in the regular season since Tomlin took over in 2007, going 8-3 ATS when catching all those points.
Las Vegas gets an early wake-up call in Week 2, coming to Pittsburgh for a 1 p.m. ET kickoff. The Raiders may be feeling tender after a run-in with another AFC North foe in Week 1: the physical rush-heavy Ravens. This spread is set at a dead number of Steelers -5.5, giving the bookies plenty of wiggle room to react to Week 1 results. So, if you do like Pittsburgh you may want to pull the trigger now, under the key number of -6.
Another softer home stand allows the Steelers to hone their craft before the schedule tightens up in October, with the Bengals getting six points in the Steel City in Week 3. Tomlin is 11-3 SU and 10-4 ATS at home to Cincy all-time, including 5-2 ATS when pegged as a fave of -6 or higher.
Spot bet
Week 12: @ Cincinnati (-3)
After a very home-friendly slate cushions the Steelers' start to 2021, the frequent flyer miles stack up in the second half of the calendar. The only back-to-back road games on Pittsburgh's plate is also its trickiest situational spot in Week 12.
The Steelers fly cross-country to play the Chargers for a Sunday Night Football showdown in Week 11 and then visit Cincinnati the following weekend, setting up a possible letdown off a key conference game between two teams vying for a postseason ticket. The bottom of this triple-decker spot bet is a huge home stand versus the rival Ravens in Week 13, layering in a zesty lookahead spot for flavor.
Books are treating this spot bet with respect, with Pittsburgh laying only three points in Cincinnati. However, Tomlin's dominance over the Bengals isn't just reserved to Heinz Field. He's rolled out an ass-waxing roadshow to the tune of 11-3 SU and 10-4 ATS inside Paul Brown Stadium since 2007.
Totals tip
Pittsburgh put out a 7-7-2 Over/Under record in 2020, bookending a run of Unders between Week 9 and Week 14 with a strong start and finish for Over bettors.
Including the postseason loss to Cleveland in the Wild Card Round (a 48-37 shootout that decimated the 47-point total), the Steelers leaned to the Over at home with a 5-3-1 O/U count inside Heinz Field. That record flipped to 3-4-1 O/U away from home in 2020, with scoring dipping from 29.7 ppg as a host to 23.2 ppg as a visitor.
The road has always been kind to Under backers when it comes to Pittsburgh totals. During Tomlin's tenure (since 2007), the Steelers are 45-65-1 Over/Under (59% Unders) as a guest in the regular season. Pittsburgh's 2021 lookahead lines feature six totals of 48 points or more — four of which come in road games.
Star power props: Ben Roethlisberger, QB
| Player prop | Odds to win |
| --- | --- |
| MVP | +8,000 |
| Passing Yards Leader | +5,000 |
| Passing Yards Total | 3,900.5 (Over -115) |
| Passing TD Total | 27.5 (Over -115) |
Best prop: Over 27.5 passing TDs (-115)
Big Ben's best days are well behind him but he's still better than the bulk of starters taking snaps in Week 1. Roethlisberger's passing numbers took a hit in 2020, running a quicker, shorter system behind an aging o-line and having zero preseason prep to get used to it.
This is Year 2 in recently promoted OC Matt Canada's system and while his setup doesn't foster the big passing plays of Pittsburgh past, it does surround Roethlisberger with dangerous home-run hitters who can make up for Big Ben's decline with some serious yards after the catch.
The one stat line that didn't dip in 2020 was Roethlisberger's passing touchdowns, finishing with 33 TD strikes to just 10 INTs. Despite battling injuries for the better part of a decade, Big Ben has thrown for fewer than 28 touchdowns just twice in the past two seasons: zero TDs with only two games in 2019, and 21 TDs in 12 games in 2015.
Trend to know
The Steelers exploded out of the blocks in 2020 with 11 straight victories and an 8-3 ATS record in tow. However, Pittsburgh closed the year with just one win in the final five games and a 2-3 ATS count before a disastrous postseason performance at home to Cleveland.
Not being able to finish the fight is a nasty habit-forming for Pittsburgh, which is just 5-10 SU and 6-9 ATS from Week 13 to Week 17 over the past three seasons. Take those late-season contests on the road, and Tomlin's troops are a dismal 1-7 SU and 3-5 ATS since 2018.
The back end of the 2021 slate poses some daunting road trips for the Steelers, who play five of their final eight contests away from Pittsburgh. Those Terrible Towels could be filled with tears by the end of the season.
Steelers' late-season road games
Week 14: @ Minnesota +3, 46.5
Week 16: @ Kansas City +8.5, 50
Week 18: @ Baltimore +5.5, 44
Where can I bet on the NFL?
You can bet on NFL odds at every online and casino sportsbook, including NFL moneylines, spreads, Over/Under totals, and a ton of NFL prop odds. Head over to our best-suggested sportsbooks for the top spots to bet on NFL odds in your area.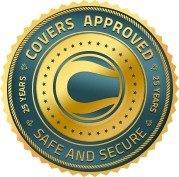 Pages related to this topic