Get the tables! Anything short of a Super Bowl from the Buffalo Bills will be a disappointment in 2021.
Buffalo finished No. 2 in the AFC and won two home playoffs games, before suffering a right of passage by losing to the Chiefs in Arrowhead in the AFC Championship.
You can now check "big game experience" off the list for Josh Allen and this talented team, which finished 11-5 ATS in the regular season. Those profits could be tough to come by in 2021, with books bracing for big numbers from Buffalo.
Check out our 2021 Buffalo Bills NFL betting preview.
Buffalo Bills futures odds
| Futures Bet | Odds |
| --- | --- |
| Super Bowl | +1,200 |
| To Win Conference | +600 |
| To Win Division | -175 |
| To Make Playoffs | Yes -360/No +300 |
| Season Win Total O/U | 11 (Over -140) |
Best futures bet: Over 11 wins (-140)
The AFC East is improved, and it may take 11-plus wins to secure the division crown: I'm giving New England more credit in 2021, Miami was a Week 17 loss away from the postseason last year, and the Jets have to improve without Adam Gase gumming up the works.
You could pay the -175 for an AFC East future on Buffalo... but why not save the 35 cents and take the Bills to overcome the 11-win total? Oddsmakers are on their side, with Buffalo giving the points in all but two games this season.
Buffalo Bills betting overview
What will win bets: Offense
The Bills are putting up points, which is step No. 1 in covering the spread. Buffalo boasted nearly 30 points per outing in 2020, with Josh Allen's rocket launcher of a right arm and creative OC Brian Daboll getting them there.
Stefon Diggs, Gabe Davis, Cole Beasley and Emmanuel Sanders — along with budding TE Dawson Knox — is as good a receiving corps as any in the AFC. Toss in versatile RB Devin Singletary and a reliable offensive line, and Buffalo has the firepower to go tit-for-tat with any team in the NFL, averaging 0.97 points per minute of possession last season.
What will lose bets: Puffed-up point spreads
As incredible as the Bills' scoring attack is, there's a tipping point when the spread gets involved. Buffalo has a season win total of 11 but is a point spread favorite in 15 of 17 games in 2021, with the Bills laying an average of 6.5 points in those contests.
A strong start to the schedule — which Sean McDermott is known for — will pump up the public appeal of this already attractive offense and inflate Buffalo's spreads most weeks. Bills Mafia is already up against four spreads on the other side of a touchdown and there will be more to come once the public piles on every Sunday morning. Buffalo will be a "bet early" team most weeks.
More Covers NFL betting analysis
Buffalo Bills game-by-game odds
Buffalo is a favorite in all but two games in 2021 and those two contests come on the road against the teams featured in Super Bowl LV: at Kansas City in Week 5 and at Tampa Bay in Week 14. Strength of schedule ratings have the Bills' 2021 slate sitting T23 (.478) and their season win total of 11 is behind only the Chiefs and Bucs (and tied with the Ravens).
As mentioned above, the Bills aren't just handing out short spreads either, boasting an average line of -6.5 in those 15 games as the chalk and they're pegged as point spread faves of -6 or more in 11 games. Since McDermott donned the headset, Buffalo is 9-0 SU and 6-3 ATS when laying six points or more, including a 3-2 ATS mark in 2020. That's a tasty trend for fans taking the Over 11 wins.
| Week | Opponent | Spread | Total |
| --- | --- | --- | --- |
| 1 | vs Pittsburgh | -6 | 50.5 |
| 2 | @ Miami | -3 | 48.5 |
| 3 | vs Washington | -7.5 | 48 |
| 4 | vs Houston | -14 | 49.5 |
| 5 | @ Kansas City | +4.5 | 54.5 |
| 6 | @ Tennessee | -2.5 | 52.5 |
| 7 | BYE | | |
| 8 | vs Miami | -7 | 49 |
| 9 | @ Jacksonville | -6.5 | 51 |
| 10 | @ N.Y. Jets | -7 | 48 |
| 11 | vs Indianapolis | -7 | 50.5 |
| 12 | @ New Orleans | -2 | 52 |
| 13 | vs New England | -7 | 48 |
| 14 | @ Tampa Bay | +4 | 53.5 |
| 15 | vs Carolina | -9.5 | 49 |
| 16 | @ New England | -3.5 | 47.5 |
| 17 | vs Atlanta | -8.5 | 49 |
| 18 | vs N.Y. Jets | -6.5 | 44.5 |
Early season forecast
McDermott's Bills have been quick starters during his tenure in Orchard Park, going 9-3 SU and 8-4 ATS in the first three weeks of the season since 2017. The bar is set pretty high in 2021, with Buffalo laying the lumber against three solid opponents.
The schedule makers don't waste any time defining the AFC pecking order by sending the Steelers to Buffalo in Week 1. The Bills opened at -6.5 back in the spring and that spread has dropped to -6 with early play on the savvy underdog. Mike Tomlin's squad has been a regular-season underdog of six or more only 11 times since 2007, with Pittsburgh going 8-3 ATS (3-8 SU) in those rare situations.
A feisty Miami team awaits the Bills in Week 2, with Buffalo giving a field goal to the host Dolphins. The Bills swept the AFC East in 2020, including a 56-26 public pantsing of the Fins in a high-stakes Week 17 finale. Buffalo is 8-2 SU and 6-4 ATS as road chalk over the past four seasons.
Week 3 features a non-conference clash versus Washington, with the Bills installed as 7.5-point home favorites. Overall, Buffalo has represented the AFC well against NFC opponents, going 10-6 SU and 10-5-1 ATS in non-conference games since 2017. However, that includes just a 3-4-1 ATS count at home in those matchups.
Spot bet
Week 12 @ New Orleans -2
A trip to the Big Easy could be anything but in Week 12. The Bills will be playing their third road game in four weeks and taking the field on short rest for this Thursday Night Football showcase. This short spread is giving plenty of respect to the Saints and the sticky situational spot for Buffalo.
Totals tip
The high-flying Bills were 10-5-1 Over/Under in the 2020 regular season, ranked No. 3 in Pass Offense DVOA, and averaged 29.9 points per game – third-most in the NFL.
Oddsmakers aren't shy about padding Buffalo's totals in 2021, setting 15 of their contests with Over/Under numbers of 48 points or more, including seven games with 50-plus totals. Under McDermott, the Bills are 8-6-1 O/U against totals of 48 points or more and 5-2-1 O/U when those numbers hit 50 or higher.
That said, Buffalo runs into some stiffer defensive competition in 2021. The Patriots and Dolphins won't be pushed around in division rivalries (and the Jets' D should show some teeth with Robert Saleh in N.Y.), and the schedule features strong stop units in Pittsburgh, Washington, Indianapolis, and Tampa Bay.
Star power props: Josh Allen, QB
| Player prop | Odds to win |
| --- | --- |
| MVP | +1,200 |
| Passing Leader | +850 |
| Passing Yards Total | 4550.5 (Over -115) |
| Passing TD Total | 34.5 (Over -115) |
| Rushing Yards Total | 480.5 (Over -115) |
Best prop: Under 480.5 rushing yards (-115)
With a shiny new contract extension in hand (paying Allen that grandkids' grandkids money), the Bills would like to see their prized investment take as little punishment as possible — that means a drop in designed runs for Bills' QB1.
He scrambled for just 421 yards in 2020, a decline from his 510 yards rushing in 2019 and the 631 yards on the ground in 2018. Allen has matured as a pocket passer and with a stout and deep offensive line giving him plenty of time, he's had to run for his life less and less.
The fleet-footed Allen is still a threat to break off big gains on the ground when plays fall apart and is a red-zone headache for opposing defenses. That said, he should safely stay below this rushing O/U prop.
Trend to know
This trend may be more interesting than actionable, but what the hell…
Buffalo is just 13-18 SU and 11-17-3 ATS (39%) versus NFC South foes since 1985. And if it wasn't for the Panthers (Bills 5-2 SU and 5-1-1 ATS vs Carolina), that record would be much worse.
Outside of those non-conference run-ins with the NFC South, the Bills are a solid 63-45 SU and 65-41-2 ATS (61%) versus other NFC opponents in the regular season over the past 36 years.
It just so happens the Bills' non-conference cycle shifts to the Dirty, Dirty South in 2021 and Bills Mafia is going to have to break through more than a few tables to cover the lofty lumber facing Buffalo in some of those games.
Bills vs NFC South
Week 12: -2 at Saints
Week 14: +4 at Buccaneers
Week 15: -9.5 vs. Panthers
Week 17: -8.5 vs. Falcons
Where can I bet on the NFL?
You can bet on NFL odds at every online and casino sportsbook, including NFL moneylines, spreads, Over/Under totals, and a ton of NFL prop odds. Head over to our best-suggested sportsbooks for the top spots to bet on NFL odds in your area.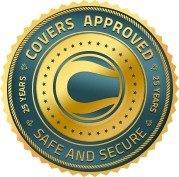 Pages related to this topic