The winds of change are blowing through the Meadowlands — again. The New York Jets have a brand-new head coach and a promising young first-round draft pick at QB, which is pretty much where this franchise was two years ago.
Will things be different under Robert Saleh and No. 2 pick Zach Wilson?
Bookies don't seem to think so, setting Gang Green as underdogs most weeks and tagging the Jets with the third-lowest season win total for 2021. Optimism is high but expectations are low for New York this season.
Here's our 2021 New York Jets NFL betting preview.
New York Jets futures odds
| Futures Bet | Odds |
| --- | --- |
| Super Bowl | +10,000 |
| To Win Conference | +5,000 |
| To Win Division | +3,000 |
| To Make Playoffs | Yes +450/No -600 |
| Season Win Total O/U | 6 (Under -115) |
Best futures bet: Under 6 wins (-115)
Taking the Under in this win total prop isn't a knock against the Jets — at least not the trajectory of the Jets. The new coaching crew and fresh face of the franchise are good things for a team that has been a punchline for far too long.
That said, the AFC East is terribly competitive this year and New York opens 2021 with four of its first six games on the road (including a Week 5 trip to England). In two seasons under Adam Gase, the Jets won just three times outside of the Meadowlands (3-13 SU, 5-11 ATS).
It's going to take more than some new name tags to change this culture in Year 1 under Saleh.
New York Jets betting overview
What will win bets: Defense
Let's be clear: The Jets defense is by no means elite but when you're getting this many points most Sundays, the stop unit doesn't have to do much to cover the spread. New York finished 21st in Defensive DVOA at Football Outsider last season but played 32:06 per game — third-most in the NFL. Six of the Jets Top-10 defensive talents from 2020 are gone... and that's not a bad thing.
Saleh is an instant shot in the arm for this defense, bringing innovation and excitement that should fuel New York's youngsters. The Jets plugged some holes in the offseason with additions like DE Carl Lawson and the return of standout LB C.J. Mosley, who opted out of last year.
Saleh and new coordinator Jeff Ulbrich are making the switch from 3-4 to 4-3 and instituting Cover-3 and Cover-4 sets. While the Jets may not have the standout bodies in the secondary needed to make this defense hum in Year 1, it will keep opposing offenses in front of them and make foes work a little harder for those points against.
What will lose bets: Offense
It often feels like Sam Darnold didn't get a fair shake in New York and we can only hope the J-E-T-S faithful are more forgiving when it comes to Wilson. The 2021 schedule will be crippled by growing pains for this new QB, new coordinator, and new playbook — especially with a shorter preseason and road-heavy schedule out of the gate.
Receivers Corey Davis and Keelan Cole are OK additions and second-round pick Elijah Moore has Gang Green excited about the future of this QB-WR combo. But TE Chris Herndon and a punchless rushing game aren't much of a safety blanket for the rookie passer. The books have set totals of 45 points or lower in eight of the Jets' games this season — a forerunner for how much this scoring attack will struggle.
More Covers NFL betting analysis
New York Jets game-by-game odds
It's no surprise to see a bunch of "+" next to the Jets' 2021 lookahead lines, pegged as pups in all but three games with a trip to Indianapolis off the board in Week 9. New York enters 2021 ranked T19 in strength of schedule (.489) and avoids any back-to-back road games as well as trades a roadie for a neutral-site matchup with Atlanta in London, England.
New York is getting more than a field goal in nine of those contests and is +6.5 or higher in five outings. In two painful seasons under Gase, Gang Green was an underdog of +6.5 or higher 21 damn times and went just 8-13 ATS with all those added points (38%). The betting bar is set pretty low for Coach Saleh in his rookie season.
| Week | Opponent | Spread | Total |
| --- | --- | --- | --- |
| 1 | @ Carolina | +4.5 | 43 |
| 2 | vs New England | +3.5 | 42.5 |
| 3 | @ Denver | +5.5 | 42.5 |
| 4 | vs Tennessee | +3.5 | 47 |
| 5 | vs Atlanta (Neutral Site) | +3 | 47.5 |
| 6 | BYE | | |
| 7 | @ New England | +6.5 | 44.5 |
| 8 | vs Cincinnati | -1 | 47 |
| 9 | @ Indianapolis | OTB | OTB |
| 10 | vs Buffalo | +7 | 48 |
| 11 | vs Miami | +3 | 44 |
| 12 | @ Houston | -1 | 46 |
| 13 | vs Philadelphia | -1.5 | 45 |
| 14 | vs New Orleans | +2.5 | 46.5 |
| 15 | @ Miami | +6.5 | 45.5 |
| 16 | vs Jacksonville | -1.5 | 44.5 |
| 17 | vs Tampa Bay | +8.5 | 47 |
| 18 | @ Buffalo | +6.5 | 44.5 |
Early season forecast
Besides just being the Jets, there are some historical stats, trends, and good-old-fashion spite working against New York in the opening slate of the 2021 season. Under Gase, the Jets failed to win a single game in the first three weeks of the schedule (0-6 SU) and covered only once in that span.
A road trip to Carolina is a reunion/revenge game for new Panthers QB and Gang Green castoff Sam Darnold. Most opponents wouldn't need much in the way of added motivation to rough up the Jets, but here we are. New York opened +3.5 and action on Carolina has pushed this spread as much as a point to +4.5 for this 1 p.m. ET Week 1 opener.
Week 2 welcomes the Patriots to the Meadowlands for the Jets' home opener. New England is a 3.5-point road favorite with Bill Belichick licking his chops looking across at Wilson. The Hoodie is 20-5 SU versus first-year quarterbacks since 2000 and the Patriots defense should return to its stingy ways in 2021. New York also hasn't beaten New England at home since 2015.
The Jets take on the Broncos and one of the best long-running betting spots in Week 3, catching 5.5 points from the bookies at Denver. This serves as the Broncos' home opener, a game in which Denver is 18-3 SU and 13-4-4 ATS in the previous 21 seasons. Playing in Mile High is always a challenge, but the thin air really tests the conditioning of opponents this early into the season.
Spot bet
Week 8 vs Cincinnati (-1)
You know things are tough when you're an underdog to the Jets. The Bengals will be playing their third straight road game when they come to the Meadowlands on Halloween, raw from road trips to Detroit and Baltimore the two weeks prior.
In the past two seasons, New York gave the points just six times and went 2-4 SU and 1-5 ATS in those games. If Robert Saleh is going to change the culture in N.Y., covering in this advantageous schedule spot is a must.
Totals tip
New York finished with a 7-9 Over/Under record in 2020, which makes sense as a piss-poor offense and dog-shit defense tend to cancel each other out in terms of totals results. The Jets did lean toward the Under on the road, with a 3-5 O/U count as visitors.
Besides the coaching swaps, which is good long-term but could be rough in the immediate future, there are no drastic changes in talent to make us think New York does an about face on either side of the ball.
You have a rookie QB playing away from home in four of his first six pro starts, running what will be a dumbed-down West Coast offense under first-time coordinator Mike LaFleur. Wilson doesn't have elite targets to bail him out and the offensive line is still a project.
There could be added value with the Under early in the sked until Wilson gets his feet wet.
Star power props: Zach Wilson, QB
| Player prop | Odds to win |
| --- | --- |
| Offensive Rookie of the Year | +850 |
| Passing Yards Leader | +10,000 |
| Passing Yards Total | 3,800.5 (Over -115) |
| Passing TD Total | 21.5 (Over -115) |
| Interceptions Total | 13.5 (Over -130) |
Best prop: Over 13.5 interceptions (-130)
Wilson is a heady kid with experience running a West Coast offense during this time at BYU. However, the cupboard is a little bare when it comes to top-tier targets to help him along (Corey Davis is the No. 1 WR). The rushing attack doesn't command the respect of defenses and the offensive line, which added experience in Morgan Moses to a young core, ranked 29th in pass block and run block win rate in 2020.
New York is going to be playing from behind most games, which means Wilson should get plenty of opportunities to pass. That also means a bigger window to make mistakes. Sam Darnold threw 11 interceptions in 12 games for the Jets last season and with little chemistry and cohesion — in a new playbook with new faces — mistakes will pile up for Wilson.
Trend to know
Jets bettors get plenty of padding with some chunky spreads in 2021. If New York continues to struggle in Year 1 under Saleh, expect those lines in the backend of the schedule to grow with every loss.
This is something that gave New York bite against the spread in the second half of the season in two years under Gase: A team so bad it actually becomes a good bet. The Jets went 8-4 ATS as underdogs between Week 10 and Week 17, seeing an average spread of +8 in those dozen games.
Jets as underdogs between Week 10-18
Where can I bet on the NFL?
You can bet on NFL odds at every online and casino sportsbook, including NFL moneylines, spreads, Over/Under totals, and a ton of NFL prop odds. Head over to our best-suggested sportsbooks for the top spots to bet on NFL odds in your area.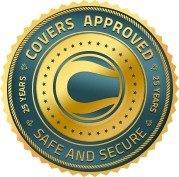 Pages related to this topic