Alabama Sports Betting in 2023

Last Updated Jan 27, 2023, 9:33 AM ET
Alabama sports betting is not legal. Recently, there has been a concerted effort to legalize event wagering, but nothing has come to pass. Between 2019 and 2021, there were four bills pitched to legalize sports betting in the Heart of Dixie.
In 2021, the state considered legalizing online Alabama sportsbooks but decided not to vote on SB 319. Alabama is unlikely to see sports betting arrive before 2024.
Our guide to Alabama sports betting will help you keep up with all the latest legal news and betting updates.
Regularly seen on:
Alabama, United States
Sports betting at a glance
Population: 5 million
Legal age for sports betting: TBD
Online sports betting: No
Retail sportsbooks: No
Sports betting revenue: N/A
Alabama sports betting updates
The effort to legalize Alabama sports betting is already underway in 2023. With the Senate passing several legislative measures in the past, it seems the House will decide the fate of sports betting. If a bill is submitted again, Senate President Pro Tem Greg Reed expects it will receive "serious consideration" by the House later this year.
Here's the recent timeline to legalize Alabama sports betting:
March 9, 2022: Alabama's Senate Tourism Committee pushes two bills — SB 293 and SB 294 — forward that combined would legalize a state lottery and statewide mobile sports wagering tied to tribal casinos. The bills now head to the full Senate.
Feb. 24, 2022: State Representative John Rogers introduces HB405, a bill that would legalize sports betting only in Jefferson County.
Jan. 11, 2022: Rep. Ralph Howard (D) introduces HB 72 to amend the constitution and establish a state lottery.
Jan. 5, 2022: The Alabama Track Owners Association runs an ad campaign imploring Alabama lawmakers to pass a constitutional amendment and permit voters to decide whether or not a lottery and casinos should be allowed to operate in Alabama.
May 17, 2021: The House ends its legislative session without voting on SB 319.
Mar. 9, 2021: SB 319 and SB 310 are introduced in the Senate. Both bills aim to legalize Alabama sportsbooks and online casino games. SB 319 and SB 310 pass the Senate but are stopped in the House.
Feb. 27, 2020: HB 336 is introduced to issue legal sports betting licenses. The proposed legislation would have allowed existing gambling venues to offer in-person, online, and mobile sports betting. HB 336 ultimately fails to receive approval.
May 31, 2019: Alabama daily fantasy sports contests are legalized as Gov. Kay Ivey signs HB 361 into law.
April 2, 2019: Bill HB 315 attempts to legalize Alabama sports betting but is not passed in the Senate or the House of Representatives.
Who can bet on sports in Alabama?
No one can bet on sports in Alabama in 2023. However, recent proposals to legalize event wagering have called for online and mobile sports betting.
Here's everything you need to know about Alabama sports betting:
Legal age
The legal age for Alabama gambling in its three tribal casinos is 18 years old. Alabama sportsbooks may have the same age requirement depending on legislation.
Mobile betting
There are no immediate plans for mobile or online Alabama sports betting. If the most recent bill is reintroduced and passed, the Alabama Gaming Commission would regulate in-person and mobile betting for the state.
Remote registration
If mobile sports betting comes to Alabama, expect remote registration to follow. Bettors will be able to register, make deposits, and place wagers with Alabama sportsbooks from anywhere in the state.
Within state borders
If approved, Alabama online sports betting will only be legal within state lines. Wagers with Alabama sportsbooks won't be allowed from other states.
Retail sportsbooks
Alabama does not have legal retail sportsbooks. Wind Creek Atmore, Wind Creek Montgomery, and Wind Creek Wetumpka could open a sportsbook when sports betting becomes legal. One of the existing inactive race tracks could also offer live sports betting.
Taxable winnings
All gambling winnings are taxed as personal income in Alabama. The individual taxable rate is 2% for the first $500 of income. This increases to 4% for the next $2,500 of income and peaks at 5% for all taxable income over $3,000.
Crossing state lines: Nearby betting sites in 2023
Alabama sports bettors can take a short drive to Tennessee to place legal online and mobile sports bets. Alabama bettors can register a sportsbook account, make deposits, and place bets from anywhere in Tennessee. AL sports gamblers can then withdraw funds from a TN sportsbook account after getting home.
In-person wagering can take place in another nearby state. Alabama sports bettors can visit Mississippi casinos to place sports bets at properties with brick-and-mortar sportsbooks.
Unfortunately, another nearby state no longer offers online and mobile sports betting. Shortly after becoming legal, a federal judge ruled that Florida's sports betting compact violated the Indian Gaming Regulatory Act (IGRA) just weeks after being approved locally.
The pros and cons of Alabama sports betting
There appears to be significant interest in pushing a sports betting bill past the finish line in Alabama. With several neighboring states taking the plunge, it seems as if it's only a matter of time before Alabama is taking legal sports wagers.
There's a desire by some lawmakers to legalize sports betting
Retail sports betting could find its way into Alabama's tribal casinos before rolling out online and mobile.
Sports betting is being legalized in other southern states, which could pave the way for Alabama
Alabama sports betting is illegal
Legalization unlikely before 2024
Several hurdles to overcome as the House prioritizes non-gambling measures
How to start betting in Alabama
Alabama gambling is already legal inside a few casinos. While various proposals to legalize online and mobile sports betting have been presented, none have become law.
1
Select a sportsbook
Finding an Alabama sportsbook with fair odds and adequate promotions is essential. Line shopping allows bettors to identify the absolute best betting opportunities.
Opening an online sports betting account that makes withdrawing funds easy is also critical. There's no reason a player shouldn't be able to access their winnings within a reasonable timeframe.
2
Register online
Registering online is more convenient than visiting a retail sportsbook inside a casino to open an account. Opening an online sportsbook account usually takes only a few minutes, provided the player has a legal ID and funding information nearby.
3
Claim a bonus
Bonuses have become crucial parts of opening an online sportsbook account. Make sure to find the best rewards when signing up. Keep an eye open for bonuses available to all users once registered for an online sportsbook account. Risk-free bets and deposit match bonuses are the most common welcome offers, and Alabama sportsbooks should feature these new-user welcome offers.
4
Deposit funds
Legal online sportsbooks in the U.S. offer a variety of ways to deposit funds. Players can use credit cards, debit cards, PayPal, e-checks, and more to start betting on sports. Alabama sports betting sites should support similar payment methods.
5
Choose your bet types
All states have different legal wagering options. Since legislation for Alabama hasn't been made official, there's no telling which types and sports might not be available to Alabama sports bettors.
If nothing else, any online sportsbook will offer the most popular types of wagers, such as point spreads, Over/Unders (totals), moneylines, futures, and live betting.
6
Start betting
After registering and funding an online sportsbook account, it's time to start betting. The process is reasonably straightforward when betting on sports online and via mobile.
Find the event to wager on, choose the side or total, input an amount to wager, and submit your picks.
7
Withdraw funds
Unfortunately, withdrawing funds will not be as quick as depositing money at online Alabama sportsbooks. Even though withdrawals may take some time, the process is simple and only involves a few clicks.
Reading the odds
Legal U.S. sportsbooks use American odds, and Alabama sports betting sites would presumably do the same. With American odds, favorites are noted by a minus (-) sign. Underdogs have larger payouts and a plus (+) symbol before the number.
A favorite winning pays less than the underdog, which is shown in the moneyline. For example, sports bettors wagering on a -150 favorite will have to risk $150 to win $100. Conversely, gamblers picking an +150 underdog would win $150 for a $100 wager.
Notably, futures betting options often (not always) have a '+' before the number.
If you prefer to view odds as decimals or fractions, head over to our odds converter. There, you can see odds displayed as American, decimal, and fractional odds.
What you can't bet on in Alabama
Alabama sports bettors can't bet on anything legally inside of state lines until sports betting becomes legal. The legislation will dictate which sports and types of wagers will be permitted in Alabama.
Politics
No state in the U.S. allows betting on politics, and unless this changes nationally, Alabama betting sites will not offer legal betting on politics.
Entertainment awards ceremonies
Popular awards shows like the Emmys and Acadamy Awards attract lots of betting attention. Alabama could legalize this type of wager when mobile betting arrives.
esports
There has not been any esports betting language introduced in Alabama, but this could change in future sports betting proposals.
What about Alabama college sports?
At this time, nobody can legally wager on college sports in Alabama. Betting on college sports has been a point of contention across the country. While some states do not allow betting on any college sports, others allow wagering on a variety of college athletics. College sports betting would be a major win for Alabamians.
Latest Alabama betting news
Home team advantage: Alabama sports
Many Alabama sports fans will look to wager on their alma mater or favorite college teams. While gambling on your favorite teams is fun, it's always best to bet with the head and not with the heart.
Taking the emotion out of sports betting is strongly recommended. Manage your bankroll to experience the fun of betting on your favorite teams responsibly. Check out our how to bet guides before placing your wagers at Alabama sportsbooks.
Other types of gambling
Alabama is a fairly conservative state with limited gambling options. There are a few casinos but no other gambling venues like horse racing tracks. Alabama is one of five states without a lottery of any kind, and online gambling — aside from horse race betting — is still illegal.
Casino
There are three casinos in Alabama owned and operated by the Poarch Creek Indians in different parts of the state. Wind Creek Atmore, Wind Creek Montgomery, and Wind Creek Wetumpka offer a variety of gaming and other activities. Each of the casinos has a variety of slot machines of all denominations. The properties also have a hotel, restaurants, a spa, entertainment, and other amenities.
Birmingham Race Course and Casino offers slot machines and simulcast horse racing for pari-mutuel wagering.
Poker
Neither live nor online poker is legal in Alabama. Poker players can head south to Florida to play in a poker room or west to a casino in Mississippi.
Horse racing
Horse racing is legal in Alabama, but there are no active race tracks. Horse bettors can visit Birmingham Race Course and Casino to watch and wager on simulcast races from other tracks or get in on the action online with the best horse racing betting sites.
Daily fantasy sports
Alabama legalized daily fantasy sports in 2019. Both FanDuel and DraftKings are available to DFS players.
Responsible gaming in Alabama
In comparison to other states, there isn't much gambling available in Alabama. However, the state has a few options for those who are concerned they may have pushed their limits a bit too far.
These resources will be useful if Alabama sports betting becomes legal. Emotions from sports fandom and gambling can become too much for some. Having someone to speak with is especially important for sports bettors.
Concerned residents in Alabama can refer to the National Problem Gambling Helpline or the local Alabama Council on Compulsive Gambling. Residents can also reach out to the Alabama Department of Public Health.
Legal U.S. sports betting markets
When Alabama legalizes sports betting, it will join the following U.S jurisdictions:
Potential legal U.S. sports betting markets
Alabama sits staunchly within the list of states moving toward legal sports betting. Here are the others which may potentially fabricate their markets in the near future:
Sportsbooks to avoid in Alabama
See all blacklisted sportsbooks
We strongly recommend avoiding unregulated Alabama sports betting sites. These websites may pose as legitimate sportsbooks, but remember, until Alabama officially legalizes sports betting, it is illegal to wager with offshore sportsbooks.

Allegations of withdrawal issues
No license information available on site
Poor customer service

Multiple reports of slow payments
Allegations of non-payments
Risk of account closure simply for winning bets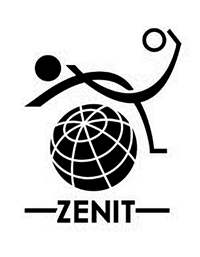 Reports of confiscated winnings
Slow customer support response times
See all blacklisted sportsbooks
Alabama sports betting FAQs
No, Alabama sports betting is not legal. Several recent pushes to legalize sports betting have failed to gain traction.
In 2023, there is no way to bet on sports in Alabama legally. Neither online nor in-person wagering is legal in the Heart of Dixie.
No, legal sports betting apps are not available in Alabama. The only legal type of wagering is horse race betting.
There is no definitive timeline to refer to in the case of Alabama legalizing sports betting. However, with no measure on the November 2022 ballot, Alabama betting sites won't arrive until 2024, at the earliest.
Pari-mutuel wagering is reserved for Alabama bettors 18 and older.
Yes, you can partake in DFS contests in Alabama. The DraftKings sportsbook is unavailable in Alabama, however.
If you want to bet on sports, you'll have to venture beyond Alabama state lines. Mississippi and Tennessee offer Alabamians nearby sports betting.
We're not sure if you'll be permitted to wager on Alabama college athletics when legal sports betting launches.
No, but you must be physically present in Alabama to bet on horse races.
Pages related to this topic

Jeff has been reviewing sportsbooks and covering North American sports betting full-time since 2021. The former NHL prospects writer has crafted over 100 reviews and guides for the Covers community and has been sweating his own picks for over a decade.