Wisconsin Sports Betting in 2023

Last Updated Jan 27, 2023, 10:24 AM ET
Wisconsin lawmakers are eager to see the state authorize the launch of the best sports betting sites and get its share of the sports betting spoils from the robust U.S. betting market and eventually compete with neighboring states like Illinois.
Currently, six federally recognized tribes are authorized — or have pending authorization —to operate retail and online Wisconsin sportsbooks.
Be sure to bookmark this page for the latest news and updates as Wisconsin sports betting continues to expand on its newfound legal sports betting scene.
Regularly seen on:
Wisconsin, United States
Sports betting at a glance
Population: 5.9 million
Legal age for sports betting: 21
Online sports betting: Yes (limited)
Retail sportsbooks: Yes
Sports betting revenue: N/A
Wisconsin sports betting updates
The approval of the revisions to the gaming compact with the Oneida Nation demonstrates state leadership's eagerness to access the lucrative sports betting market.
Entering into new gaming compacts with the remaining 10 Wisconsin Native American tribes is also on Gov. Evers' agenda. These movements signal expansion to Wisconsin's fresh launch of legalized sports betting.
Keep track of milestones and notable events surrounding the legalization of sports betting in Wisconsin:
Jan. 23, 2023: Potawatomi Hotel and Casino announces that it will transform the Northern Lights Theater and a nearby restaurant into a permanent sportsbook. A temporary version is expected to be ready within the next few weeks — possibly open for the Super Bowl — and the final product finished by the end of 2023.
Nov. 25, 2022: Another Wisconsin tribal casino will offer sports betting, as a result of an amendment to a compact between the Sokaogon Chippewa Community and the state.
Oct. 11, 2022: Gov. Tony Evers recently struck deals to expand Wisconsin sports betting on tribal lands.
Oct. 4, 2022: The Sokaogon Chippewa Community agrees to a gaming compact with the state that allows the tribe to offer event wagering at its Mole Lake Casino & Lodge, as well as other locations within its reservation.
Feb. 21, 2022: Oneida Casino's sportsbook app goes live, providing Wisconsin bettors with the ability to wager on sports via their mobile devices in select locations.
Feb. 14, 2022: Betway and the Milwaukee Bucks agree to a multi-year partnership whereby Betway becomes the NBA team's official gaming partner.
Dec. 20, 2021: Gov. Tony Evers and the St. Croix Chippewa Indians sign a gaming compact amendment to allow the tribe to offer event wagering on-site at its three WI casinos. Turtle Lake Casino will look to open a sportsbook in time for Super Bowl 56.
Nov. 30, 2021: After numerous delays, the Oneida Nation begins holding the state's first legal sports bets at its Green Bay casino.
Sept. 2, 2021: International Game Technology (IGT) announces that its PlaySports platform will expand into Wisconsin through an agreement to power sports betting at Oneida Casino.
Aug. 20, 2021: The U.S. Bureau of Indian Affairs approves a compact amendment signed in July, giving the Oneida Nation the green light to offer Wisconsin sports betting.
July 13, 2021: The Oneida Nation is the first Native American tribe in WI to announce that it will launch legal Wisconsin sports betting in the fall of 2021.
July 1, 2021: Wisconsin legalizes in-person sports betting. Gov. Evers signs compact gaming agreements with all 11 federally recognized tribes in Wisconsin.
March 15, 2020: Nearby state, Michigan, launches in-person sports betting, followed by online sports betting in January 2021. It continues to see a steady increase in revenue for 2021.
Jan. 7, 2019: Governor Tony Evers assumes office in Wisconsin. Gov. Evers works on a gaming compact that would allow the state to split sports betting revenue with tribes.
May 2018: The U.S. Supreme Court (SCOTUS) strikes down the Professional and Amateur Sports Protection Act (PASPA), enabling individual states to create their own sports betting rules and regulations.
Is sports betting legal in Wisconsin?
Yes. As of Nov. 30, 2021, legalized sports betting is a viable option for Wisconsinites. Oneida Casino is now the only location in the state where legal sports betting can take place, with the Oneida Nation tribe planning to allow wagering at all its casinos and additional properties soon.
On Aug. 20, 2021, the U.S. Bureau of Indian Affairs approved revisions to a gaming compact signed in July by Wisconsin Governor Tony Evers and the Oneida Nation's chairman Tehassi Hill, which included provisions for event wagering on tribal lands.
However, delays in software, hardware, and supply chain delivery forced the Oneida Nation to miss its Green Bay casino's anticipated Nov. 1, 2021, sportsbook rollout date.
Mobile Wisconsin sports betting officially arrived with the launch of Oneida Casino's sportsbook app on Feb. 21, 2022, but is limited to Oneida property in accordance with state laws, meaning that Wisconsinites don't have the same access to popular websites and mobile sports betting apps that neighboring states offer.
The other 10 Wisconsin tribes with gaming compacts have yet to announce any sports betting plans.
Our U.S. legal tracker includes the latest on each state's sports betting legalization progress, including states that allow sports betting.
Who can bet on sports in Wisconsin?
The minimum gambling age for visitors to WI tribal casinos is 21 years old. Those looking to bet on sports are subject to the same treatment.
Wisconsin sports betting activities are limited to tribal casinos, meaning you can download the apps anywhere in WI but can only place a wager on tribal lands at affiliated sports betting venues.
Oneida Casino's sportsbook app is only viable at the following locations: Oneida Casino, IMAC Casino, West Mason Casino, HWY 54 One-Stop, Four Paths One-Stop, Westwind One-Stop, Packerland Casino & One-Stop, HWY 29 Travel Center Casino & One-Stop, HWY E & HWY EE One-Stop, and Larsen One-Stop.
Here's a list of what you need to know before placing your first sports wager in the Equality State.
Legal age
21 is the minimum gambling age for sports betting at legal Wisconsin sportsbooks.
Wisconsin's legal gambling age is 18, but that applies to charitable games and the state lottery. Twenty-one is the minimum gambling age in Wisconsin tribal casinos, which means sports betting gets the same treatment.
Mobile betting
For now, Wisconsin sports betting is limited to Oneida property. International Game Technology (IGT) supports the Oneida Nation's retail and online sports betting products at its Oneida Casino in Green Bay. There are no active statewide Wisconsin sports betting sites.
Remote registration
Wisconsin requires bettors to register in person. The only location where you can do that at the moment is Oneida Casino in Green Bay.
Within state borders
States with legal sports betting laws and regulations in place leverage geolocation software. This practice ensures that all Wisconsin sports gambling activities take place within state lines.
Retail sportsbooks
The only legal retail Wisconsin sportsbook currently operating is Oneida Casino in Green Bay. However, the Oneida Nation will eventually allow sports wagering at all its other locations. Additionally, Menominee Casino Resort and Mole Lake Casino & Lodge will soon operate retail sportsbooks.
Taxable winnings
Wisconsin sports gambling winnings are taxable and must be reported on your income tax return. As such, any winnings from your respective sports betting activities will be treated similarly.
Crossing state lines: Nearby betting sites in 2023
While Wisconsinites now have one retail location and limited mobile options for partaking in legal sports betting, the desire for statewide online and mobile wagering, in particular, may draw them to nearby neighborly options.
Illinois has recorded its first $5 billion in sports betting, while Iowa and Michigan have all launched legal online and in-person sports wagering, too.
The pros and cons of Wisconsin sports betting
Now that legal Wisconsin sports betting is fully underway at Oneida Casino, there is a blueprint for Wisconsin state officials to follow as they begin to renegotiate gaming pacts with other tribal casinos.
This should increase optimism for more legal sports betting locations in 2023 and beyond.
Oneida Casino offers a fully legal in-person and mobile sports betting experience
The Oneida Tribe is planning to expand sports wagering to all its properties
New gaming compacts with the remaining WI tribes is on Gov. Evers' agenda
Oneida Casino is the sole option for sports bettors right now
No statewide Wisconsin sports betting
Renegotiating remaining gaming pacts could be difficult
Latest Wisconsin betting news
How to start betting in Wisconsin
Wisconsin bettors must register in person to wager on sports. Oneida Casino is presently the only retail sportsbook for those looking to bet in person, and mobile betting is now available on-site.
1
Select a sportsbook
For now, the only legal and state-regulated sportsbook you can register with is Oneida Casino. While you wait for more Wisconsin sports betting sites to arrive, you can read our sportsbook reviews to learn about their various features and options.
2
Register in person
You cannot sign up with a Wisconsin sportsbook from home or elsewhere in the state. For now, you must visit Oneida Casino to partake in legal Wisconsin sports betting. Eventually, in-person registration will also be possible at other tribal properties.
To verify your identity, you must supply personal information and produce a driver's license or SSN.
3
Claim a bonus
Online sportsbooks consistently attract new players with promotions, bonuses, and perks. Unfortunately, the Oneida Casino Sportsbook does not offer new bettors sign-up bonuses when creating new betting accounts.
Other states with legal sports betting use the most common sportsbook sign-up bonuses to reel in prospective bettors. These offers include risk-free bets, no-deposit bonuses, and deposit matches.
4
Deposit funds
Before placing any bets at Oneida Casino Sportsbook, you'll have to make an in-person cash deposit. The casino does not accept options such as debit or credit cards, electronic transfers, or money orders as deposit methods.
6
Start betting
Shopping the various betting lines is an excellent tool for your bankroll management strategy. As more Wisconsin sportsbooks arrive, fewer will post the same odds, meaning you can likely get a better deal by comparing prices at multiple betting sites.
7
Withdraw funds
It's always vital to read through the terms and conditions tied to withdrawing funds from Wisconsin sportsbooks. Sometimes, these transactions could be immediate or take one to two days to process.
Reading the odds
American odds are the default option used by operators across the U.S. The minus (-) and plus (+) signs indicate favorites and underdogs, respectively.
For favorites, the number you see informs you of the amount you would have to wager to win $100. -150 odds show you that a $150 bet would net you $100 in winnings.
Underdogs are treated differently, with the plus sign used to display the amount you would win for placing a $100 bet. As an example, +110 odds tell you a $100 stake would fetch $110 in profit.
Outside of North America, sportsbooks display odds as fractions and decimals. Our in-house odds converter lets you flip through all three types of betting odds.
What you can't bet on in Wisconsin
Even though Wisconsinites can now legally wager on sporting events, some limitations remain.
We're monitoring all developments and keeping this section up-to-date as news becomes available.
Politics
Wisconsin sports betting sites and apps do not support wagering on elections or political events. This type of wager is outlawed in all U.S. states with legal sports betting.
esports
It remains to be seen whether any specific gaming laws will apply to regulating Wisconsin esports competitions.
Wisconsin college sports
Sports betting in Wisconsin does not include wagering on in-state college teams. Instead, you can wager on out-of-state college athletics.
What about entertainment awards ceremonies?
Along with the ability to bet on sports, Oneida Casino Sportsbook has also made it known that wagering on nationally televised awards shows, such as the Academy Awards, is permitted on-site.
Legal sportsbooks in Wisconsin
There is only one location for retail sports betting in Wisconsin: Oneida Casino. As of Feb. 21, 2022, Oneida Casino has its own mobile app, which is limited to Oneida venues.
Wisconsin's land-based sportsbooks
| Sportsbook | Mobile app | Odds provider | Online casino | Retail partner |
| --- | --- | --- | --- | --- |
| Oneida Casino Sportsbook | Yes | IGT | No | Oneida Casino |
Home team advantage: Wisconsin sports
Now that legal Wisconsin sports gambling has begun at Oneida Casino, players will be able to place bets on all the major sports.
Sporting the home team's colors feels good—we're looking at you Packers Cheeseheads —but that personal emotion can hurt your bankroll. Brush up on the basics of sports betting with our how to guides.
Other types of gambling
Despite its many tribal casinos, pari-mutuel wagering, and the state lottery, Wisconsin does not have a long history with legal sports betting.
Casino
There are 26 casinos in Wisconsin, plus plans to build a new Ho-Chunk Nation casino in Beloit. Casino activity is relegated to in-person betting as mobile casino operators are prohibited.
Poker
The state boasts four poker rooms in Greater Wisconsin, Milwaukee and Southern WI, and Northern Highland.
Horse racing
Betting on horse racing is legal in Wisconsin. The absence of any permanent race tracks means that much of the betting action takes place online.
Wisconsin bettors can access horse races across the globe via horse racing betting sites, including TVG, TwinSpires, and BetAmerica.
Daily fantasy sports
No rules forbidding daily fantasy sports (DFS) exist in Wisconsin. Those in-state bettors can access sites like DraftKings, FanDuel, and Yahoo Fantasy Sports.
Quick facts: Wisconsin sports betting
What's the bottom line? Currently, 27 gaming facilities operated by 11 Native American tribes stand as legal options for Wisconsin-based bettors.
Consult this Wisconsin sports betting quick facts table for any market movement:
| | |
| --- | --- |
| Launch date | Nov. 30, 2021 |
| Legal age for betting | 21 |
| Online sports betting | Yes ✅ (limited) |
| Number of betting licenses | N/A |
| Number of betting sites | One |
| Remote registration | No ❌ |
| Retail sportsbooks | Yes ✅ |
| Online casino sites | No ❌ |
| Online poker | No ❌ |
| Retail casinos | Yes ✅ |
| Betting on college sports | Yes ✅ (limited) |
| Betting on esports | No ❌ |
| State population | 5.8 million |
| State regulator | N/A |
Responsible gaming in Wisconsin
Resources related to problem gambling are widely available in Wisconsin. Individuals can intentionally exclude themselves from all betting activity by joining Wisconsin's self-exclusion programs.
Now that sportsbooks have begun arriving in Wisconsin, players will have access to tools designed to curb gambling activity. There are options to set deposit, wager, and loss limits.
Visit Wisconsin Council on Problem Gambling
Legal U.S. sports betting markets
Each U.S. state gained the ability to legalize and regulate sports betting in 2018. These jurisdictions have already gone down that route:
Upcoming legal U.S. sports betting launches
One potentially lucrative U.S. market — Massachusetts — will roll out online legal sports betting shortly.
Massachusetts sports betting takes center stage in January, with MA online betting sites expected in March 2023.
Maryland mobile betting began on Nov. 23, 2022, unlocking access to seven of the country's best online sportsbooks.
Ohio launched on Jan. 1, 2023, when retail and online Ohio sportsbooks came into play.
Potential legal U.S. sports betting markets
While over 30 legal sports wagering markets exist in the U.S., there are still states moving toward legal sports betting. Here are the ones which may potentially offer it soon:
Sportsbooks to avoid in Wisconsin
See all blacklisted sportsbooks
Wisconsin has begun its foray into offering legal sports betting outlets. With additional legalized locations on the way, we advise you not to risk your money and waste your time with unregulated websites that operate illegally.

Allegations of withdrawal issues
No license information available on site
Poor customer service

Multiple reports of slow payments
Allegations of non-payments
Risk of account closure simply for winning bets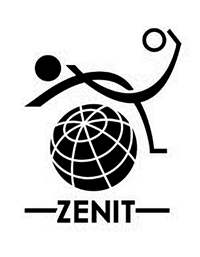 Reports of confiscated winnings
Slow customer support response times
See all blacklisted sportsbooks
Wisconsin sports betting FAQs
Yes. Wisconsin sports betting is legal. Oneida Casino Sportsbook has begun taking retail sports bets following the federal government's approval of an amendment to the gaming compact between the Oneida Nation and Wisconsin that permits sports wagering at the tribe's casinos.
Twenty-one is the minimum gambling age in tribal casinos and Wisconsin sportsbooks. Wisconsin's legal gambling age is 18, but that applies to state lottery games.
The only option for legal sports betting in Wisconsin is Oneida Casino. Retail wagering is available, with online capabilities coming soon.
There are no statewide online Wisconsin sportsbooks. You must visit Oneida Casino Sportsbook to wager online.
While you cannot wager on Wisconsin-based collegiate teams, betting on out-of-state college sports is permitted.
The Wisconsin Gaming Commission is likely to have a hand in regulating statewide sports wagering.
No. However, FanDuel already offers daily fantasy sports (DFS) in Wisconsin.
No, but you will have to be located within Wisconsin tribal lands to place a bet on a mobile sportsbook app.
The soon-to-be launched legal sportsbook apps promote strong digital security measures to keep personal information safe.
Pages related to this topic

Joshua Howe is a sports betting editor at Covers, helping make smarter sports bettors since 2021. The experienced writer and editor has reviewed over 20 sportsbooks and has been placing his own wagers for three years and counting. He prefers FanDuel for its sleek app design and variety of NBA markets.