Today is the day for Super Bowl LV, and NFL prop markets are bursting at the seams for sports' biggest betting event.
Game prop bets are great for excitement throughout the game, and can add a neutral sweat to your Super Bowl viewing, whether you're cheering for the Kansas City Chiefs or Tampa Bay Buccaneers.
We've combed the books to look into every Super Bowl game prop market for your smartest wagers, with Josh Inglis serving up the accompanying analysis, for the Big Game on February 7, 2021!
Super Bowl Game Props
Here are Josh Inglis' game props betting card for Super Bowl LV:
Total touchdowns: Over 6.5 (-120)
First offensive play of the game: Pass (+100)
Method of first score: KC touchdown (+150)
Successful two-point conversion: NO (-400)
Either team to score three unanswered times: NO (+225)
Time of first score: on or after 5:00 elapsed (-120)
Team to Score the Longest Field Goal: Kansas City (-120)
Total Touchdown Passes: Over 4.5 (-150)
Special team or defensive touchdown scored: YES (+225)
Team to score the longest touchdown: Kansas City (-139)
Total penalties accepted Over 10.5 (-110)
Total pass attempts Over 80.5 (-120)
Longest touchdown scored: Under 45.5 yards (-120)
Continue reading for analysis - check back daily for more bets!
Best Bets for Super Bowl LV Game Props
There can be a ton of value to be had in the Super Bowl props markets and that applies to game props as well.
Total Touchdowns Scored: Over 6.5
| Selection | Over | Under |
| --- | --- | --- |
| 5.5 | -225 | +162 |
| 6.5 | -120 | -120 |
| 7.5 | +162 | -225 |
Combined, Kansas City and Tampa Bay averaged 7.2 TDs per game this season as both teams finished in the Top-3 in DVOA offense, per Football Outsiders.
The Bills and Chiefs scored seven total TDs last week in a game that had Over bettors sweating deep into the fourth quarter while the Bucs and Packers also managed to hit the Over 6.5 total TDs a week ago, as well.
When playing TD totals, we can't have drives inside the 20 stall and settle for three points.
Outside of the Divisional game against the Browns where the Chiefs went 3-for-4 on FGs, KC hasn't attempted more than one field goal since Week 14 and hasn't made two or FGs since November 18. The offense is a perfect blend of talent and play-calling that will likely go for it on 4th and short.
Tom Brady and Bruce Arians know that they can't beat Patrick Mahomes kicking field goals— just ask the Bills. Brady has led the offense to at least three TDs in 10 straight games and with the Bucs' team total TD Over 2.5 at -190, we're thinking TB is good for three.
Pick made Jan. 28, 2021
First Offensive Play of the Game: Pass
| Selection | Odds |
| --- | --- |
| Run | -138 |
| Pass | +100 |
No game-prop portfolio would be complete without a bet on the first play of the game. It's a 2-way market which means it has two choices: run or pass. All we have to do is pick what the first offensive play of the game will be.
The Chiefs have passed on their first offensive play four times in their last five games. That one rush was not a traditional run either as it was an end-around to wide receiver Tyreek Hill.
In last year's Super Bowl, the Chiefs started the game with a run play but with Tampa owning the league's best rush defense, do the Chiefs really want to try to establish the run early if they do receive the opening kick-off?
The Buccaneers come into Super Bowl LV having run on their first offensive play just twice in their last six games. Having a QB that has played more Super Bowls than any other quarterback in history means Tampa coach Bruce Arians doesn't have to come out of the gates with a conservative play call.
The GOAT will be starting his 10th Super Bowl and has opened up football's biggest game with a pass in eight of his previous nine appearances. Tom Terrific apparently likes to get his feet wet and calm down the troops with a throw to open the game.
With both teams trending toward the pass to open the game and Brady being the GOAT of first-play passes, we're taking a dropback and throw for the game's opening offensive play—especially at even money.
Pick made Jan. 29, 2021
Method of First Score: Kansas City Touchdown
| Selection | Kansas City Chiefs | Tampa Bay Buccaneers |
| --- | --- | --- |
| Touchdown | +150 | +190 |
| Field Goal | +400 | +425 |
| Any Other | +5,500 | +5,500 |
Sometimes our excitement for the big game is fleeting, as the build-up can be the best part. Once the game settles in, anything goes, depending on the beverages and food options. Attention levels could wane.
Betting on the first score of the game is a good way to get in and get out. So which team and which method are best?
Over their last 16 games combined, Tampa Bay and Kansas City saw a TD scored as the game's first points 10 times. A field goal opened up the scoring the other six times. The only way the "any other" bet could win is with a safety, which these two QBs don't know the meaning of.
Kansas City coach Andy Reid has shown this postseason and last that he is willing to forfeit early field goals on 4th and short and instead roll out one of the most creative offenses in the league. Over their last four games, K.C. has scored a TD for the game's opening points three times. The Chiefs also have the second-best drive success rate in the league at 80 percent.
A big reason for the Chief's ability to set up early points is a special teams that ranks fourth in the league in DVOA kickoff return, per Football Outsiders. Both Byron Pringle (kick return) and Mecole Hardman (punt return) have the speed to break big gains and set up the offense.
With one Super Bowl success already under Patrick Mahomes' belt, we like the QB to come out calm and collected and lead the better offense for the game's first score.
Pick made Jan. 30, 2021
Where Can I Bet on Super Bowl Game Props?
With the Super Bowl being the biggest game of the year, almost all online sportsbooks will offer a nice menu of game props. Ready to place a bet? Our team of experts has assembled a list of the best Super Bowl betting sites.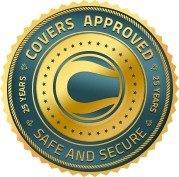 Successful 2-point Conversion: NO (-400)
| Selection | Odds |
| --- | --- |
| Yes | +275 |
| No | -400 |
Combined, Tampa Bay and Kansas City attempted six two-point conversions all year. Only three of those were converted — all by the Chiefs. These numbers line up with the leagues' data on successful two-point attempts from 2018-19 which shows teams convert at roughly 49 percent.
Tampa has also seen three two-point conversion attempts this postseason, with all three failing. One of the attempts was due to a missed extra-point, and the other two were to either tie the game or make it a three-point game. Kansas City also has seen one two-point conversion in its two playoff games, but it also failed and was due to a missed extra-point.
So, taking this year's sample size of 37 combined games between the Bucs and Chiefs, with 10 two-point conversion attempts, we get a 27 percent probability per game of just an attempt. When we factor in the success rate of the conversion, we are looking at a prop bet that is around 13 percent probable.
With odds of +275 for a successful two-point conversion implying 26.7 percent probability, we would need some better odds. +275 would be a great price for a two-point attempt, but with these conversions hitting at less than 50 percent, we would need odds of +350 or better to play the YES. But at -400 for the NO, that price lines up much better with this year's data.
Pick made on Jan 31, 2021.
Either Team to Score Three Unanswered Times: NO (+225)
| Selection | Odds |
| --- | --- |
| Yes | -300 |
| No | +225 |
Betting on or against teams to score three unanswered times isn't a common team prop most have action on. This unique prop does change the way we cheer for the game and is maybe a perfect bet for someone undecided on either side.
With two of the league's best offenses going head-to-head in what is currently the third-highest total in Super Bowl history (56.5), both of these teams shouldn't have trouble putting points on the board. That's a great scenario if we're wagering against teams to score three unanswered times.
Neither team has allowed their opponent to score three straight times during the 2021 playoffs and with the potency of each offense, if one team scores, an answer from the other side shouldn't be far away.
With a price that is similar to a successful two-point conversion (+250) and defensive or special teams TD scored (+225), we like the probability and odds of neither team to score three straight times at a very rewarding +225. This is also a bet that may have a better return in a game-watching sense and should keep bettors into the action for a majority, and hopefully the entirety, of the game.
Pick made on Feb. 1, 2021.
Time of First Score: On or after 5:00 Elapsed (-120)
| Selection | Odds |
| --- | --- |
| Score on or after 5:00 elapsed | -120 |
| Score before 5:00 elapsed | -120 |
One of the more even bets is whether or not a team will score in the game's first five minutes.
K.C. owns one of the league's highest time of possession per drive at 3:06 while also scoring the fourth-most points per drive at 2.86. Tampa isn't far behind in the points per drive category, but looking into its first drive scoring percentages, we see a slightly different story.
The Chiefs have scored in the game's first five minutes just three times over their last 10 games, including the playoffs. Their defense has done an even better job denying early scores, as K.C.'s opponents have put up early points just twice since Week 10.
Tampa has done a little better but nothing that screams jump on an early TD. The Tampa Bay offense has scored in the first five minutes four times in its last 10 games while the defense has allowed an early score three times over that same stretch.
We also have to add in the nervous factor as the Super Bowl stage is new to many players and it could take teams a few series to settle in. Each team's pregame routines are also impacted, with so much waiting around.
A couple of early failed third-down attempts and we could be one unit richer.
Pick made on Feb. 1, 2021.
Team to Score the Longest Field Goal: Kansas City (-120)
| Selection | Odds |
| --- | --- |
| Kansas City | -120 |
| Tampa Bay | -120 |
Kansas City kicker Harrison Butker missed more extra-point tries this year than field goals. He finished the season nailing 25-27 of the three-point variety but missed six extra points. The Chiefs' leg was also perfect from 50-plus this year, including a pair of 58-yard bombs and a 55-yarder. The Chiefs don't use their kicker as much as other teams but they have plenty of faith in the range of Butker.
Tampa Bay's kicker, Ryan Succop, made 92 percent of his kicks this year but finished 8-for-11 from 40-yards and out. Succop is nine years older than the K.C. kicker and doesn't have the leg that the 25-year-old Butker does at this point in his career, as Succop's career-long kick is 54 yards—which was set in 2011 and again 2018.
With even -120 odds for each team to kick the longest field goal, we're taking the younger and bigger-leg kicker in Butker, who has a better track record this year on long kicks.
Pick made on Feb. 2, 2021.
Total Touchdown Passes: Over 4.5 (-150)
| Selection | Odds |
| --- | --- |
| Over | -150 |
| Under | +100 |
With a total of 56.5 and the Chiefs likely to pass against the Buccaneers' league-best rush defense, betting on the game's total passing touchdowns seems like a favorable market.
In both Conference Championship games, the Over 4.5 passing TDs prop hit as 11 total passing touchdowns were thrown in the two games. When these two teams met back in Week 12, both QBs tossed three TDs apiece.
Passing scores have been a theme for both teams throughout the season as the Bucs and Chiefs finished in the Top 5 in passing TDs per game at 2.6 and 2.4, respectively.
Mahomes has thrown at least three TDs in five of his last 10 games and we're already riding his Over 2.5 passing TDs on our player prop page. The Chiefs QB also has 17 career passing TDs in just seven NFL playoff games and averages 2.6 TDs per game on the road over his career.
Brady has not thrown fewer than two TDs since Week 9 and has eight games of three TDs or more. Despite a lack of talent at receiver in New England, Brady managed two or more TDs in six of his nine Super Bowls.
Even with a little juice, we're happy to take the Over 4.5 total touchdown passes rather than the Under.
Pick made on Feb. 2, 2021.
Special Team or Defensive Touchdown Scored: YES(+225)
| Selection | Odds |
| --- | --- |
| Yes | +225 |
| No | -300 |
The Chiefs were the only team this year to have both a punt return and a kickoff return for a touchdown. They are loaded with speed at both return positions and if the Saints/Bucs game taught us anything, it's that the Tampa Bay coverage team is among the worst in the league.
New Orleans' Deonte Harris had punt returns of 54 and 67 (nullified by a penalty) yards before exiting with an injury. Tampa looked slow to track down the speedy return man which could bode well for Byron Pringle and Mecole Hardman on Sunday.
Also helping twist our arms into a special team or defensive TD wager is the fact that the Bucs own one of the league's best takeaway defenses. Tampa forced 1.7 turnovers per game this year and has totaled another seven in the playoffs.
Through 54 Super Bowls. 34 defensive or special teams TDs have been scored, which is a surprisingly high number. With the Chiefs' edge in the return game and Tampa Bay's takeaway skills, this looks like a fun and possibly profitable bet to sprinkle a little LV love on.
Pick made February 3, 2021
Team to Score Longest Touchdown - Kansas City (-138)
| Selection | Odds |
| --- | --- |
| Kansas City Chiefs | -138 |
| Tampa Bay Buccaneers | +100 |
There's a reason the Chiefs are -139 to score the longest TD: They have the better players at most offensive positions.
Patrick Mahomes has the bigger arm of the two QBs and his weapons downfield have better potential in breaking coverage. Tyreke Hill has had receptions of 30 yards or more in five of his last seven games and has 154 yards after the catch in two playoff games, which is more than any other player this postseason.
TE Travis Kelce is a YAC monster and led all TE/WRs in yards after the catch this season at 39.8 per game. The returning combo of Mecole Hardman (kickoffs) and Byron Pringle (punts) both scored special teams TDs this year and are speed freaks.
We also have to give the edge to K.C. coach Andy Reid and his creativity. He has shown that in big games he is willing to dig deep into the playbook and show off plays that nobody has seen.
K.C. scored the longest TD in last year's Super Bowl and they can do it again this year.
Pick made February 4, 2021.
Total Penalties Accepted
| Selection | Odds |
| --- | --- |
| Over 10.5 | -110 |
| Under 10.5 | -125 |
Despite finishing the season with the best record, the Chiefs were actually one of the most penalized teams in the league. Kansas City averaged 6.2 penalties per game and even more on the road (7.4). Those numbers rank Andy Reid's team in the bottom-five in the league. The Chiefs have committed at least five penalties in 14 of their last 15 games.
When these two teams met in Week 12, it was a laundry day with a total of 18 penalties accepted. The Tampa Bay defensive line got burned all day by Patrick Mahomes, taking four penalties for offside and neutral zone infractions.
The Chiefs' offensive line also struggled and were hit with four holding penalties while both defenses had roughing the passer penalties called on them. With Mahomes and Tom Brady, anything aggressive against them will be called.
At home, Tampa Bay is drawing over six penalties a game, while the Chiefs have caused 6.2 penalties per game. With 22,000 fans also in attendance, it could be a little more difficult to communicate on the offensive line, possibly causing a false start or two.
Pick made February 5, 2021.
Total Pass Attempts - Over 80.5
| Selection | Odds |
| --- | --- |
| Over 80.5 | -120 |
| Under 80.5 | -120 |
When the K.C. offense is clicking, it's a beautiful thing to watch. It seems that Mahomes and Andy Reid just hit a switch and the offense can score three times in under 10 minutes.
In Buffalo, they did just that. Kansas City erased a 9-point deficit in 10 minutes with three consecutive TDs. These weren't big plays either, with three drives of 28 total plays. The Chiefs finished the quarter with 21 points.
The defending champs have had the highest-scoring quarter in each of their five playoff games dating back to last year. They dropped 21 in the fourth quarter against the 49ers and hung 28 points in the 2Q versus Houston a year ago after giving up 21 points in the first frame.
The Chiefs also have more experience in a Super Bowl setting (other than Tom Brady) and will likely be less affected by the hoopla of the big stage.
With so many weapons seemingly in every position, we're riding the Chiefs to have the biggest quarter.
Pick made February 6, 2021.
Longest touchdown scored: Under 45.5 yards (-120)
| Selection | Odds |
| --- | --- |
| Over 45.5 yards | -120 |
| Under 45.5 yards | -120 |
Most bettors would look at these offenses and would prefer the Over 45.5 yards for the longest TD score, but 46-yard touchdowns aren't a common occurrence, even with these teams.
Since Week 12, the Chiefs have scored two 46-plus yard TDs, with one coming against the Bucs and the other a Mecole Hardman 67-yard punt return. The Kansas City defense has also been able to stop the big gains, as a Mike Williams 48-yard TD in Week 17 against the backups was the only 46-plus yard TD allowed.
Over their last eight games, the Buccaneers have scored a long TD just twice and they haven't done it since Week 15 (a 46-yard TD pass).
To put it simply, 46 yards is a lot further than some think. Scotty Miller's broken-coverage TD against the Packers two weeks ago was only 39 yards. Teams only have so many shots at the long field before the long TD prop becomes impossible inside the 45-yard line.
Pick made February 7, 2021.
Game Prop Odds
Looking for more Super Bowl LV props? Here are some other popular markets you can wager on for the Big Game!
Will There be a Safety Scored?
| Selection | Odds |
| --- | --- |
| Yes | +700 |
| No | -1,600 |
Team to Score First
| Selection | Odds |
| --- | --- |
| Kansas City Chiefs | -138 |
| Tampa Bay Buccaneers | +100 |