Trusted Kentucky Derby Betting Sites in 2023

Last Updated Mar 29, 2023, 9:24 AM ET
Long referred to as the most exciting two minutes in sports, the Kentucky Derby generates more betting action than any other event on the horse racing calendar. 2022 race-winner Rich Strike became the second-longest shot to ever win the Derby.
With legal betting options aplenty in the U.S., there was no need to visit Churchill Downs to get started. Post positions for the 148th running of the Derby were revealed on May 2, and TVG entrenched itself as the best of the best legal Kentucky Derby betting sites with its $200 risk-free bet available in 34 states.
Best Kentucky Derby betting sign-up offers
As the "Run for the Roses" approaches, we've identified the best Kentucky Derby welcome offer for new bettors. If you're physically present in a state with legal online horse race betting, you can claim the following bonus from TVG:
$200 risk-free bet
RISKFREE
TVG - $200 risk-free bet: Register with TVG using promo code RISKFREE and get a $200 risk-free bet. If you lose your first Kentucky Derby wager on a single horse (no exotics), TVG will refund the full $200 to your account within 24 hours as site credit.
Terms and conditions apply to all bonuses and promotional offers.
Betting on the Kentucky Derby in Canada
Ontario
Since Ontario's new iGaming market launched on April 4, 2022, bettors have not been able to wager on horse racing with online sportsbooks. Still, two Woodbine-owned websites will allow Ontarians to scratch that horse racing betting itch ahead of the Kentucky Derby.
HPIbet and Dark Horse Bets are approved online Kentucky Derby betting destinations in 2022.
Canada (all other provinces)
Some of Canada's top sportsbooks offer betting lines on the Kentucky Derby. For the best experience, we recommend the following Derby betting sites: bet365 and BetVictor.

Bet $1, Get $250 in Bet Credits
No promo code
100% Cash Bonus up to $600
No promo code
How to bet on the 2023 Kentucky Derby
Just like any type of gambling, Kentucky Derby bets should be well-researched. Before locking in your wagers, refer to the following guides to learn how to bet on the Kentucky Derby.
Kentucky Derby odds
Our Kentucky Derby odds page provides you with updated odds and a look back at closing odds and the post position of previous winners.
Kentucky Derby picks
With the field and post positions set, our horse racing experts reveal their highly-anticipated Kentucky Derby picks.
Kentucky Derby results
Get caught up on the Kentucky Derby results of years past, including win, place, and show payouts and a list of the previous 147 winners.
Kentucky Derby horses
Learn more about this year's roster of Kentucky Derby horses and check back frequently for expert analysis.
Reading Kentucky Derby odds
Although some U.S. bookies may use American odds, Kentucky Derby odds are typically displayed as fractions.
Fractional odds (ex. 10/1) can be interpreted by taking the numerator (the top number), dividing it by the denominator (the bottom number), and multiplying the sum by the amount you wish to bet.
For example, if you wagered $100 on last year's Kentucky Derby winner, Medina Spirit, at his final odds of 12/1, you would've walked away with $1,200.
12 / 1 = 12
12 x $100 = $1,200
When the denominator is "1," fractional odds are easy to calculate. However, sometimes you'll see a "2" or maybe even a "5" here. In this case, follow the same formula to calculate potential winnings. For example, placing a $100 wager on 9/5 odds would suggest you're in line to win $180.
9 / 5 = 1.8
1.8 x $100 = $180
Check out our odds converter to switch between fractional, decimal, and American odds and calculate potential Kentucky Derby payouts.
Popular Kentucky Derby bet types
There's more to Kentucky Derby betting than simply picking a single horse to win. Trusted betting sites for the Kentucky Derby offer odds for a multitude of online wagers, giving handicappers plenty of exciting bets to sweat on race day. Here are some of the most popular choices:
Straight bets
Kentucky Derby bettors can get started with straight bets. These straightforward wagers — win, place, and show — allow you to choose a horse to win the race outright or finish in the top two or top three.
Win bet
If you're confident a thoroughbred can earn a victory in the first leg of the Triple Crown, you can pick it to win the race outright.
Place bet
or
For a lesser payout, you can bet that a horse will finish in either first or second place. This type of wager leaves you some wiggle room in the event of a photo finish.
Show bet
or
or
Go with a show bet if you think your colt, gelding, or filly will come in first, second, or third place. You'll have much better odds here, so expect a significantly smaller payday.
Exotic bets
While it can certainly be fun to sweat straight bets, exotic wagers take Kentucky Derby betting to another level of excitement. The following bet types involve choosing two or more horses and can result in much more lucrative winnings.
Exacta
+
Predict the first and second place horses in order, and you have yourself an exacta. This type of wager is more difficult than a win or place bet but will offer a bigger reward should you win.
Trifecta
+
+
A trifecta wager asks you to pick the first, second, and third-place finishers of the Kentucky Derby in order.
Superfecta
+
+
+
To win a superfecta wager, you'll have to correctly identify the first four horses to complete the race in order.
Super high-five
+
+
+
+
Predictably, a super high-five calls on bettors to pick the exact order of the top five horses. While a tall order, the reward here is substantial, to say the least.
Sign up at TVG
How we rate Kentucky Derby betting sites
Learn how we rate sportsbooks
Trusted Kentucky Derby betting sites should check all of the boxes. We recommend apps and websites that are safe, reliable, and feature-rich. The following criteria should be top of mind when choosing where you place your Kentucky Derby wagers:
Bonuses and promotions
The best betting sites engage new users with generous welcome bonuses and promos. Some Kentucky Derby betting sites may even feature special offers for the big event.
Mobile betting
Our recommended Kentucky Derby betting sites also have responsive and intuitive mobile apps for iPhone and Android devices. Rest assured that you can enjoy that you can deposit, wager, and enjoy the action anywhere in legal states.
Customer support
We vouch for horse racing betting sites that give users various ways to reach out to customer support agents. Accessible and reliable live chat, email, and phone support are necessary.
Banking and payout speed
You value your bankroll — and so should the betting site you've chosen to trust with your cash. The best Kentucky Derby betting sites accept all popular sportsbook deposit and withdrawal methods and ensure you have quick access to your funds when the Derby concludes.
Security and trust
When betting on the Kentucky Derby, you want to use a reputable website with a long-standing track record of treating customer information with confidentiality and care. The trusted Kentucky Derby betting sites featured above are licensed and regulated at the state level and do their part to ensure your personal details are stored safely.
Learn how we rate sportsbooks
Legal Kentucky Derby states
While sports bettors can enjoy some form of online or retail wagering in 30 states (+ DC), horse racing enthusiasts have even more legal options. Refer to the table below to see if TVG is available in your state.
Blacklisted Kentucky Derby betting sites
See all blacklisted sportsbooks
Some offshore betting sites claim to be legal Kentucky Derby wagering platforms. However, these sites are not regulated or licensed in the U.S. and have been known to treat customers poorly. We strongly recommend steering clear of these blacklisted betting sites at all costs.

Allegations of withdrawal issues
No license information available on site
Poor customer service

Multiple reports of slow payments
Allegations of non-payments
Risk of account closure simply for winning bets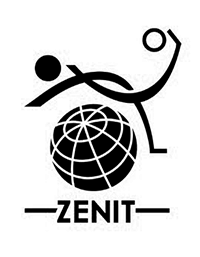 Reports of confiscated winnings
Slow customer support response times
See all blacklisted sportsbooks
Kentucky Derby betting sites FAQs
Yes. You may legally wager on the Kentucky Derby on a mobile device, desktop computer, or tablet. Wagering on horse racing is easy with any of the above trusted Kentucky Derby betting sites.
If you live in a state with legal online horse racing betting, you may wager on the 148th running of the Kentucky Derby on one of the above betting sites.
Covers strongly recommends TVG for Kentucky Derby betting.
While FanDuel does have an online horse racing betting section, contractual agreements prevent the platform from offering odds on the Kentucky Derby. FanDuel doesn't take action on any race at Churchill Downs. However, TVG, which is owned by FanDuel Group, is a top option for Kentucky Derby bettors.
No, DraftKings does not have a horse racing section on its website or mobile app.
Pages related to this topic

Jeff has been reviewing sportsbooks and covering North American sports betting full-time since 2021. The former NHL prospects writer has crafted over 100 reviews and guides for the Covers community and has been sweating his own picks for over a decade.