Super Bowl team prop bets are an awesome way to layer an extra sweat while you're watching the Big Game. Whether sprinkling some money on your favorite squad or spicing up a well-rounded betting card, there's no shortage of team prop offerings for Super Bowl LV.
Covers has scoured the odds, looking into every Super Bowl team prop market, including the team with the highest-scoring quarter. We've uncovered your best bets among the masses of potential plays for the Kansas City Chiefs and Tampa Bay Buccaneers – with Josh Inglis providing the analysis to go with it – leading up to February 7, 2021.
Super Bowl Team Prop Picks
Here is Josh Inglis' team props betting card for Super Bowl LV:
Tampa Bay team total Under 26.5 points (-115)
Kansas City total field goals Under 1.5 (-110)
Kansas City to score in every quarter: NO (-188)
Tampa Bay total touchdowns Over 2.5 (-175)
Kansas City team total Over 29.5 (-120)
Tampa Bay first quarter team total Over 3.5 (-120)
Team to gain more rushing yards: Tampa Bay (-120)
Team to have highest-scoring quarter: Kansas City (-143)
Kansas City total touchdowns Over 3.5 (-110)
Continue reading for analysis!
Tampa Bay Buccaneers Props
There can be a ton of value to be had in the Super Bowl props markets. Let's take a deeper dive into props for the underdog, and host, Tampa Bay Buccaneers.
Buccaneers Team Total - Under 26.5
| Selection | Odds |
| --- | --- |
| Over 26.5 points | -115 |
| Under 26.5 points | -115 |
A lot has been said about the Kansas City defense, but the fact is that it has allowed more than 24 points just once in their five playoff games across the past two seasons. The only team to top 24 points was the Houston Texans, who scored 21 first-quarter points in last year's Divisional game and then managed just 10 points in the final three quarters.
The Chiefs' defense has forced three turnovers in two playoff matches this year and finished the season tenth in takeaways per game at 1.4. It won't be easy to slow down a Tampa offense that has scored at least 30 points in six straight games, but K.C. has already proven they can with a 27-24 win over Tom Brady and the Bucs back on Week 12.
Brady threw a pair of INTs that game, as the Buccaneers managed to get inside the K.C. 20-yard line just twice and only tallied one red-zone TD. Much like how they shut down the Bills in the RZ last week (two TDs in five RZ drives), the Chiefs are a bend-don't-break defense that has improved greatly from its early-season struggles in opponent RZ TD%.
The Chiefs' weaknesses on defense also match up well with Tampa's weaknesses on offense. K.C. finished with the 31st DVOA rush defense, while Tampa finished 27th in rushing yards per game at 98.1. Only five teams all year managed 27 points or more against the defending champs this season.
Pick made Jan. 28, 2021
Buccaneers Total Touchdowns - Over 2.5
| Selection | Odds |
| --- | --- |
| Over 2.5 touchdowns | -175 |
| Under 2.5 touchdowns | +125 |
We're already on the Buccaneers team total Under 26.5, but playing the Over on Tampa's total touchdowns (2.5) offers a little bit of middling room between these two team prop bets.
It's no secret that field goals aren't going to beat Patrick Mahomes and the Chiefs, Buffalo tried and failed miserably. Tampa will have to find the end zone if Brady wants his seventh ring.
The Bucs tied the Chiefs for the third-most TDs per game at 3.6 this season and have scored at least three touchdowns in each of their three playoff games. Tampa has made 13 trips into its opponents' red zone this postseason, and despite a TD percentage of just 46 percent (season average 65 percent), Tampa Bay may be more inclined to keep the kicking team on the sidelines Sunday.
Hitting the Over 2.5 TDs with a team that was amongst the best in scoring this year is the right play here, even with the juice. Keeping the Tampa Bay team total Under 27 points may be more difficult, but there are many scenarios where the Bucs score three TDs and fail to top 26.5 points.
Pick made Jan. 31, 2021
Buccaneers First Quarter Team Total - Over 3.5
| Selection | Odds |
| --- | --- |
| Over 3.5 points | -120 |
| Under 3.5 points | -120 |
Mahomes may be making his second consecutive Super Bowl start, but Tom Brady will be making his 10th career start. No QB has ever played this many Super Bowls in NFL history. If big-game experience were a stat in Madden, Brady would be a 99.
Tampa has scored 17 first-quarter points this postseason, while Kansas City has had a postseason knack of starting slow. Over their last five playoff games, including last year's Super Bowl, the Chiefs have allowed 47 first-quarter points and gave up the first points in four of those games.
It could take a little bit of time for the Chiefs to warm up, but this is been-there-done-that territory for Brady, and he could come out of the gates, especially at home.
There are a few angles we can take from this information, which include betting on the Bucs to be the first team to score six first-quarter points (+170) or TB 1Q +0.5 (-135), but here in the Team Prop world, we have no problem putting a few shekels down on the Over with Tampa Bay's first-quarter team total of 3.5 (-120).
Pick made February 4, 2021.
Team to Gain More Rushing Yards - Tampa Bay
| Selection | Odds |
| --- | --- |
| Tampa Bay Buccaneers | -120 |
| Kansas City Chiefs | -120 |
Sometimes, when we're digging through every prop market, one jumps out at us. This is the case with the most rushing yards gained team prop bet.
Looking at the Chief running backs' rushing totals, we see Darrel Williams at 30.5 yards and Clyde Edwards-Helaire at 28.5, for a total of 59 RB rushing yards. This sure seems like the books don't like a big game on the ground from the K.C. backfield. Then why is this prop -120 on both sides?
The Chiefs have been outrushed in two of their last three games with a 13-yard Chad Henne scamper helping K.C. to pick up that single victory. It will be tough sledding for the Chiefs against the league's best rush defense, which allowed a league-low 81.4 yards per game on the ground this year.
The Buccaneers have outrushed each of their three opponents leading up to Super Bowl LV. Although they haven't rushed for a ton of yards (115 yards/game), the defense has dug in and held teams to 86 rushing yards per game.
Tampa's Ronald Jones and Leonard Fournette's combined rushing total sits at 83 yards, which is 24 yards more than the K.C. backfield. With Mahomes still likely dealing with a toe problem, we don't see why the books are posting this as -120 on both sides.
Pick made February 5, 2021.
Buccaneers to Score in Every Quarter
| Selection | Odds |
| --- | --- |
| Yes | +240 |
| No | -334 |
Where Can I Bet on Super Bowl Team Props?
Team props are available for all NFL games but the menu gets even bigger for the Super Bowl. Ready to place a bet? Our team of experts has assembled a list of the best Super Bowl betting sites.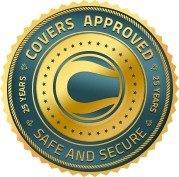 Kansas City Chiefs Props
As appealing as it might be to put your faith (and money) in a "home" team piloted by a QB who's synonymous with the Super Bowl, the Chiefs are the champs until beaten. We'll be updating soon with more picks, but in the meantime, here are some odds for popular Kansas City team props:
Chiefs Total Field Goals - Under 1.5
| Selection | Over | Under |
| --- | --- | --- |
| 0.5 field goals | -700 | +400 |
| 1.5 field goals | -125 | -110 |
| 2.5 field goals | +250 | -350 |
Cheering against field goals isn't for everyone but if it can make us some Super Bowl cash, we're all for it.
The Chiefs' Harrison Butker has hit the Under 1.5 field goals in five of his last six games. The one game he did hit the Over – Kansas City's Divisional win versus the Browns – Butker missed a 33-yard kick and an extra point. The following game, coach Andy Reid chose to keep his offense on the field on a first-quarter 4th and 1 on the Buffalo 28.
We don't know if Reid doesn't have full trust in his kicker, but we do know that he is one of the most creative play-callers in the game and knows how to get a yard or two more than most coaches—making it an easier decision to go for it on 4th and 1 or 4th and 2.
In last year's Super Bowl, Reid skipped Butker on a 4th and 1 in the first quarter and then again on the next possession. The Chiefs' kicker finished the game 1-for-1 with a 33-yard field goal.
With an offense like Kansas City's, who needs a kicker?
Pick made Jan. 29, 2021
Chiefs to Score in Every Quarter - NO
| Selection | Odds |
| --- | --- |
| Yes | +137 |
| No | -188 |
It's no easy task for a team to score in every quarter. It seems like a layup when backing a great offense, but it's a bet that ends on NO more times than not.
The Buccaneers and Chiefs are 2nd and 5th, respectively, in points per game this year but scored in every quarter at a 25 percent rate over their last 10 games heading into Super Bowl LV.
Playing a handful of bottom-half defenses down the stretch, the Chiefs managed to score in every quarter just twice since Week 9. Kansas City had a stretch early in the season where they scored in 16 straight quarters, but since then the prop has hit at 20 percent for them.
The Bucs have a weird combination of a great defense combined with a bad defense, if that makes any sense. Their run defense is elite, but the secondary has been exploited often this year. Tampa gave up the ninth-most points per game this season but despite that, it still only allowed its opponents to score in every quarter just twice in its previous 10 games.
At just +137, we can't take the Chiefs to score in every quarter. For the frequency in which it hits, it should be a better payout, which means we're on the No at -188.
Pick made Jan. 30, 2021
Chiefs Team Total - Over 29.5
| Selection | Odds |
| --- | --- |
| Over 29.5 points | -120 |
| Under 29.5 points | -120 |
30 points is a lot to score. Add in the league's best run defense, and there is a reason that bettors are hesitant to hit the Over 29.5 on the Chiefs' team total. But this could be the best and most creative offensive team of our lifetime, and 30 points can be done in five possessions with Mahomes & Co.
The Chiefs have topped this total a whopping ten times this year and hit 38 points two weeks ago against the Bills despite scoring zero points in the first quarter. This Kansas City team can score often and quickly, and if the Bucs can also push the pace, 30 points might not be as sweaty as it seems.
Also in our favor is the avoidance of the run game. When these two teams played in Week 12, K.C. passed 50 times compared to just 20 runs. Those numbers compare similarly to the Chiefs' playoff ratios that are 76:49 pass to run, where 12 of those runs were on final drives to kill the clock. Passing takes less time off the clock than running and is great for hitting the Over on game and team totals.
The Packers managed 26 points versus the Bucs, and that included scoring just two TDs in four trips to the red zone and managing to score just once on three interceptions. Over their last four games, Tampa has allowed an average of 24 points, including games against two bottom-12 offenses.
The total has fallen a single point from 30.5, which doesn't make a huge difference in the scoring world (four TDs and a field goal is still 31 points) but any bit helps.
Pick made Feb 3, 2021
Team to Have Highest Scoring Quarter - Chiefs
| Selection | Odds |
| --- | --- |
| Kansas City Chiefs | -143 |
| Tampa Bay Buccaneers | +160 |
When the K.C. offense is clicking, it's a beautiful thing to watch. It seems that Mahomes and Andy Reid just hit a switch and the offense can score three times in under 10 minutes.
In Buffalo, they did just that. Kansas City erased a 9-point deficit in 10 minutes with three consecutive TDs. These weren't big plays either, with three drives of 28 total plays. The Chiefs finished the quarter with 21 points.
The defending champs have had the highest-scoring quarter in each of their five playoff games dating back to last year. They dropped 21 in the fourth quarter against the 49ers and hung 28 points in the 2Q versus Houston a year ago after giving up 21 points in the first frame.
The Chiefs also have more experience in a Super Bowl setting (other than Tom Brady) and will likely be less affected by the hoopla of the big stage.
With so many weapons seemingly in every position, we're riding the Chiefs to have the biggest quarter.
Pick made Feb 6, 2021.
Kansas City Total Touchdowns: Over 3.5 (-110)
| Selection | Odds |
| --- | --- |
| Over 3.5 touchdowns | -110 |
| Under 3.5 touchdowns | -125 |
Kansas City threw up five touchdowns against the Bills two weeks ago and only needed three quarters to do it. It marked the fourth time in five playoff games that the Chiefs have managed to score four or more touchdowns.
Looking back to the Chiefs' last five playoff games, they've scored seven, five, four, two and five touchdowns. Patrick Mahomes has risen to the occasion on football's biggest stage and facing the GOAT, we'd expect Mahomes to be at his finest tonight.
TDs will need to be scored to win Super Bowl 55. Brady and the Bucs should be able to hang some big numbers on the scoreboard themselves, keeping Andy Reid's offense in attack mode.
With 543 yards of offense in the first match earlier this year, K.C. has already proven it can easily move the chains against this Tampa Bay defense.
With an average of 3.6 TDs per game on the year, and Mahomes' track record for performing in the playoffs, we're banging the Over for the Kansas City touchdown total.
Pick made February 7, 2021.