Football Betting Apps: Best NFL Betting Apps in 2023

Fact Checked
Brandon DuBreuil
has ensured that facts presented were obtained from reliable sources and are accurate.
The best football betting apps allow you to place and keep track of all your NFL wagers, regardless of where you might find yourself on a Sunday this season. I've searched from endzone to endzone to bring you the top NFL betting apps of 2023.
Grab the best football betting promos by signing up today with the top football betting sites in the U.S., found here.
Best betting apps for football
Sportsbook
Bonus
Top Feature
Overall Rating
Featured Rating
Bonuses Rating
Banking Rating
Features Rating
Experience Rating
Security Rating
Support Rating
Payout Speed
Benefits
Top football betting apps
1. FanDuel sportsbook app
Bet $5, Get $200
Ends: 26 Oct
Not only is FanDuel Sportsbook my pick for the best football betting apps, but also sits atop our list of best NFL live betting sites. The FanDuel mobile app provides a well-rounded football betting experience, seamless navigation, a variety of betting markets, ongoing promotions, and exceptional customer support. With extensive coverage for the all football leagues — including NFL, NCAAF, and CFL — FanDuel is a football bettors paradise.
Read our FanDuel Sportsbook Review for a deep dive into this premiere online betting platform.
FanDuel iOS app
FanDuel is legal in: Arizona, Colorado, Connecticut, Illinois, Indiana, Iowa, Kansas, Kentucky, Louisiana, Maryland, Massachusetts, Michigan, New Jersey, New York, Ohio, Pennsylvania, Tennessee, Virginia, West Virginia, Wyoming
What our experts are saying: "FanDuel's slick mobile interface and incredible live betting put it over the top. A fantastic mobile app, to be sure."
FanDuel app
App Store rating
4.8/5 ⭐ (1.1M reviews)
Google Play rating
4.7/5 ⭐ (212K reviews)
App-only offers
Yes
Live streaming
Yes
Download size
147.2 MB
States active
20
Sign up for FanDuel
2. DraftKings sportsbook app

Bet $5, get $200 + $150 in bonus bets
Ends: 02 Oct
The Manning to FanDuel's Brady, DraftKings is the biggest rival to earn the top football betting app title. The former daily fantasy sports (DFS) titan entered the sports betting landscape in 2018 and hasn't looked back. Equipped with one of the deepest collections of football betting markets and an array of enticing promotions and bonuses for users, DraftKings has its sight set on the NFL betting app throne.
Read our DraftKings Sportsbook Review to learn how this sportsbook app can quarterback your mobile betting this football season.
DraftKings iOS app
DraftKings is legal in: Arizona, Colorado, Connecticut, Illinois, Indiana, Iowa, Kansas, Kentucky, Louisiana, Maryland, Massachusetts, Michigan, New Hampshire, New Jersey, New York, Ohio, Oregon, Pennsylvania, Tennessee, Virginia, West Virginia, Wyoming
What our experts are saying: "DraftKings does mobile betting better than anyone in the game. Whether you're a beginner or a sharp, the DraftKings app is the way to go."
DraftKings app
App Store rating
4.8/5 ⭐ (543.9K reviews)
Google Play rating
4.6/5 ⭐ (88K reviews)
App-only offers
Yes
Live streaming
Yes
Download size
310.1 MB
States active
22
Sign up for DraftKings
3. Caesars sportsbook app
$1,000 First Bet on Caesars
Code: COVERSBONUS1000
A staple in the American casino and gaming industry for decades, the Caesars Sportsbook mobile app builds upon the brand's strong reputation, establishing itself as a go-to mobile experience for all football bettors. A vast collection of football bet types, speedy and reliable payouts, an excellent customer support team, and early cash outs are just a few reasons to try this mobile sportsbook app this season, in addition to being our pick for the best NFL prop betting site on the market.
Caesars Sportsbook Review
Caesars Sportsbook iOS app
Caesars Sportsbook is legal in: Arizona, Colorado, DC, Illinois, Indiana, Iowa, Kansas, Louisiana, Maryland, Massachusetts, Michigan, Nevada, New Jersey, New York, Ohio, Pennsylvania, Tennessee, Virginia, West Virginia, Wyoming
What our experts are saying: "Caesars Sportsbook offers a fantastic welcome bonus, and its customer service is truly top-notch. Navigation is easy, and the odds are competitive."
Caesars Sportsbook app
App Store rating
4.6/5 ⭐ (42.4K reviews)
Google Play rating
4.3/5 ⭐ (20.5K reviews)
App-only offers

No
Live streaming
Yes
Download size
277.2 MB
States active
19 + DC
Sign up for Caesars Sportsbook
4. BetMGM sportsbook app

$1,500 in Bonus Bets
Code: COVERSBONUS
BetMGM, the self-proclaimed "King of Sportsbooks," offers an online sports betting app worthy of the title. The BetMGM mobile app is optimized for iOS and Android devices, is a must-download for all collegiate bettors, ranking as our top pick for best college football betting sites. Whether you are a seasoned bettor, a newbie, or anything in between, all football bettors should consider adding the BetMGM Sportsbook app to their rotation.
Check out our BetMGM Sportsbook Review for an unbiased analysis of this operator..
BetMGM iOS app
BetMGM is legal in: Arizona, Colorado, DC, Illinois, Indiana, Iowa, Kansas, Louisiana, Maryland, Massachusetts, Michigan, Mississippi, New Jersey, New York, Nevada, Ohio, Pennsylvania, Puerto Rico, Tennessee, Virginia, West Virginia, Wyoming
What our experts are saying: "The up to $1,500 back in bonus bets promo is a big win. BetMGM also makes banking stress-free, and it's among the most secure mobile betting apps out there."
BetMGM app
App Store rating
4.8/5 ⭐ (152.8K reviews)
Google Play rating
3.6/5 ⭐ (19.2K reviews)
App-only offers

No
Live streaming
Yes
Download size
101.8 MB
States active
20 + DC
Sign up for BetMGM
5. bet365 sportsbook app

Bet $1, Get $365
Code: COVERS
One of the most recognized sportsbooks in the world, bet365 rounds out our list of the best football betting apps in 2023. bet365's live streaming and betting section is the crown jewel of the mobile NFL betting app, as you can watch games as they unfold in real time and cash in on any moving markets for potentially lucrative payouts. Sign up with the bet365 bonus code COVERS to claim $365 in bonus bets.
For a comprehensive overview, refer to our bet365 Sportsbook Review.
bet365 iOS app
bet365 is legal in: Colorado, Iowa, Kentucky New Jersey, Ohio, and Virginia
What our experts are saying: "The bet365 mobile app is clean, snappy, and easy to navigate. The live betting section is excellent."
bet365 app
App Store rating
4.7/5 ⭐ (35.2K reviews)
Google Play rating
4.5/5 ⭐ (1.84K reviews)
App-only offers

No
Live streaming
Yes
Download size
46.3 MB
States active
6
Sign up for bet365
How we rate and review sportsbooks
Learn how we rate sportsbooks
Covers BetSmart Rating
Covers has been an industry leader in sportsbook reviews for over 25 years. We take our responsibility to provide accurate and comprehensive evaluations seriously. That's why we developed the Covers BetSmart Rating to ensure that all recommended betting sites and apps are safe and secure. We analyze a sportsbook's key features, banking options, security protocols, customer support resources, and available bonuses and promotions to help devise an overall rating.
Though there are numerous other aspects, rest assured that the Covers team has personally used every sportsbook we recommend. This allows us to provide insight from personal experience, ensuring the most extensive sportsbook reviews in the industry.
Learn how we rate sportsbooks
How we rate football betting apps
Bonuses and Promotions
A generous welcome bonus is a great way for sports betting sites to draw new users, and offering enticing ongoing promotions helps to keep them around. We look at both when evaluating the best betting apps, ensuring that each offer's terms and conditions are reasonable and worth your time.
Banking and Payout Speed
Football bettors want reliable banking options that are simple and provide quick payouts. This is why the best betting sites for withdrawal and deposit options score highly in our rating system.
Security and Safety
Keeping your personal and financial information secure is paramount to us. This is why, before recommending, we assess each sportsbook regarding encryption protocols and data protection policies to ensure they adhere to industry standards.
Fairness and Transparency
A sportsbook's commitment to providing fair odds and unbiased outcomes for all bets placed greatly influences our ratings. How a sportsbook handles disputes and grievances ensures it operates on a level playing field and is a platform football bettors can trust.
Customer Support
Problems can occur at even the most well-prepared sportsbooks, and how they handle them impacts our rating. We examine a sportsbook's available support channels and the effectiveness each has at resolving users' issues.
NFL Offerings
We examine the diversity of NFL betting markets available, ranging from traditional point spreads to player props and beyond. Competitive odds for NFL events are a priority, as attractive odds can significantly impact a bettor's potential returns. Furthermore, we look for in-depth analysis tools, such as detailed statistics and injury reports, to help bettors make well-informed NFL wagers.
Key Features for Football Fans
This encompasses a lot of factors — user interface for desktop and mobile, a wide range of available markets and bet types, live streaming capabilities, and early cash out options — are a few aspects that we look for.
Other Key Factors
In addition to the categories listed above, we also look at — the sign-up process, regions it is legal in, bet limits, niche market options, user reviews, responsible gambling resources, and more when evaluating a sportsbook.
How to choose the best football betting app
Similar to drawing up a game-winning play, numerous variables should be considered when selecting the best football betting apps. Our guide below outlines several of the most important to consider:
---
Define Your Betting Goals: Determine your primary objectives and define your betting parameters. A measured approach to football betting will result in a more enjoyable experience.
---
User-Friendly Interface (UI): Download and test the user interface of each app. Look for a clean design and intuitive layout that allows easy navigation and efficient bet placement.
---
Types of Bets Allowed: Check if the sportsbook app provides standard betting and specialized options. Choosing a football betting app with various wagering markets helps you discover your preferred betting style.
---
NFL Coverage: Ensuring your football betting app has top-notch NFL coverage is critical. Does it have alternative lines and markets for regular-season games? Can I wager on pre-season matches? How early are its Super Bowl markets available? These are just a few questions you can ask yourself when determining if a football betting app makes your roster.
---
Odds and Pricing: Compare the odds and pricing each NFL betting app offers. Some football betting apps may provide better odds on certain markets, leading to potentially higher payouts. If you like a particular bet, shop around a few sportsbooks to get the best odds.
---
Payment Options: Ensure the sportsbook app supports several trusted banking options for deposits and withdrawals. Check any associated fees and processing times for all available methods.
---
Bonuses and Promotions: We all want the best bang for our buck in all walks of life. Research different NFL betting apps' welcome offers and ongoing promotions to make the most of your deposits and maximize your wagers. You must read the terms and conditions for each offer thoroughly before accepting.
---
Security and Licensing: Prioritize safety by verifying the mobile app's licensing and regulation. Only choose apps licensed by local authorities and follow the age-old saying, "If it's too good to be true, it probably is."
---
Responsible Gaming Features: Check if the football betting app offers responsible gaming features, such as deposit limits, self-exclusion options, and access to resources for managing gambling behavior.
Best football betting app for live betting: FanDuel
The FanDuel Sportsbook mobile app wears the gold jacket as our best NFL live betting site. From point spreads and totals to player props and game events, you can find a wide range of live bet types for every game on the Fanduel mobile app.
This top-in-class NFL betting app allows you to tune into the games you've wagered on. Additionally, FanDuel provides detailed game visualizations, including live stats and play-by-play updates, enabling you to stay well-informed throughout the game. You'll also find frequent in-game promotions and boosted odds for live NFL betting via the FanDuel mobile app. These promotions can provide enhanced value and potentially higher payouts on your live wagers.
The sportsbook app also has a cash-out feature, allowing you to lock in profits or minimize losses before a game or bet concludes. This flexibility is particularly valuable in live betting scenarios where the odds fluctuate rapidly.
Best football betting app for betting: DraftKings
I crown DraftKings Sportsbook as the best football betting app in the industry for its easy-to-use interface and plethora of wagering opportunities for many football leagues You can find a large collection of bet types for each football league on DraftKings, which is one of the best game parlay betting sites in the country.
The DraftKings Sportsbook app also constantly introduces innovative betting features, such as its unique Super Bowl squares concept, where users predict the score and choose corresponding squares, exemplifying their commitment to bringing fresh and exciting wagering options to bettors.
Football bettors have come to expect live streaming and live betting from their NFL betting apps, and DraftKings boasts a wide array of live football markets and frequently offers live streaming for NFL games.
Best football betting app for NFL odds: BetMGM
A household name in the gambling industry, BetMGM Sportsbook has earned yet another plaque on its wall — our pick for the best football betting app for NFL odds. The BetMGM Sportsbook app offers some of the most competitive NFL odds on the market, giving you an excellent chance to maximize your potential winnings on any given Sunday.
BetMGM is the industry standard for traditional NFL odds, such as moneylines, futures, and player props. Still, it sets itself apart by frequently offering enhanced odds promotions for various NFL games, allowing you to snag odds boosts far better than typical market value.
Best football betting app overall: FanDuel
Similar to the end of the NFL or college football season, there can only be one champion, and FanDuel is our choice for the best overall football betting app in 2023.
Do I start with the user-friendly layout? The extensive football bet types and markets? Its industry-standard live streaming experience? What about numerous fast and secure banking options? Similar to listing all of the New England Patriots playoff wins during the Brady-Belichek era, the list of FanDuel's exceptional features just goes on and on.
The mobile app is free on the App Store and Google Play Store for free. Best of all: sign up today and claim $200 in bonus bets as part of sportsbook's welcome bonus, one of the best football betting promos on the market. No FanDuel promo code is required, but terms and conditions do apply.
Types of football bets
I've outlined several of the most popular football bets below. I'd suggest consulting with our NFL betting guide and CFL betting guide to review each available bet type further and to help fine-tune your betting strategy.
Moneyline
A moneyline bet is simple: pick which team will win the game. The favorite is identified with a minus (-), while the underdog will be assigned a plus (+). Positive odds indicate how much profit you can make with a winning bet. In contrast, negative odds represent the amount you need to wager to profit $100.
Point spread
Perhaps the most popular NFL bet type, the point spread involves wagering on the margin of victory between two teams. The sportsbook sets a point spread, and the favored team must win by more points than the spread to win the bet, while the underdog may lose by fewer points than the spread or win the game outright for the wager to be successful.
Over/Under (totals)
An over/under (totals) bet, considers the total number of points both teams in a game score. The final result doesn't matter; just decide if the game will go over or under the line set by the oddsmakers.
Parlays
Parlays involve two or more wagers on a single bet from the same or different games. The odds are higher for these bets, but so is the risk, as every selection in your parlay must be successful for you to win the wager.
Props bet
Prop bets are based on specific outcomes for a game or a season for a particular team or player. They range from a quarterback's touchdowns in a season to how many first downs a team will earn in a half. Check out our Super Bowl props page for lines on niche markets for the big game.
Futures
Futures bets require you to predict the outcome of a match or event that will happen during the season. NFL MVP and Super Bowl odds are among the most popular football futures.
Covers Tip:
Football betting apps display odds in American format, while some opt for a decimal or fractions. Use our odds calculator to customize your selections and toggle between each class.
Quick facts: Football betting apps
NFL regular season 2023-24
Sept. 7, 2023 to Jan. 7, 2023
Super Bowl 58
Feb. 11, 2024
Number NFL teams
32
Best football welcome bonus
BetMGM
Available bonus types
Bonus bets, deposit matches, deposit bonus
Available bet types
Moneyline, parlays, over/unders, props, point spread, futures
Super Bowl betting favorite
Kansas City Chiefs (+700)
NFL MVP betting favorite
Patrick Mahomes
Mobile apps
iOS and Android

✅

States with legal football betting
33 (+DC)
Legal age for football betting
21; 18 (MT, NH, RI, WY)
Blacklisted football apps
See all blacklisted sportsbooks
Our team at Covers works around the clock to ensure you don't fall victim to an untrustworthy offshore betting app. Whether it's poor customer service, shady banking options, or any other questionable action, we've thrown our flag on the field for these blacklisted betting sites and suggest you avoid them at all costs.

Allegations of withdrawal issues
No license information available on site
Poor customer service

Multiple reports of slow payments
Allegations of non-payments
Risk of account closure simply for winning bets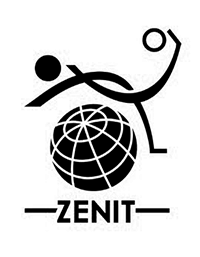 Reports of confiscated winnings
Slow customer support response times
See all blacklisted sportsbooks
Football betting apps FAQs
Yes, all of the football betting apps listed above are compatible with iOS and Android devices. They are available for download via the App Store and Google Play Store or directly through the sportsbook's website.
NFL betting apps offer a wide variety of bet types for football bettors, including moneyline, point spread, over/under (totals), prop bets, futures, and more.
Many of the football betting apps listed above do offer live streaming of games, with FanDuel featuring the best NFL live betting experience.
Many of the football betting apps listed above do offer live streaming of games, with FanDuel featuring the best NFL live betting experience.
Football betting apps often feature special promotions and bonuses tailored to NFL betting. Review the sportsbook's promotions section to browse available bonuses and take advantage of these offers.
Before registering with any football betting apps, ensure the sportsbook has earned an operating license from your local regulatory authority. User reviews are also a helpful resource to gain insight from first-hand experience.
Pages related to this topic

Carson is new to the world of reviewing sportsbooks, as he just joined Covers in March 2023, but he has been following North American sports and sports betting for the majority of his life. He's a frustrated Raptors fan and a hopefully Detroit Lions lifer, but above all, he cheers for overall sport's chaos to scroll the Internet's very calm and level-headed reactions.