Hawaii Sports Betting in 2023

Last Updated Jan 27, 2023, 9:44 AM ET
Hawaii is home to six active volcanoes — and no active sportsbooks.
Sports betting is illegal in Hawaii. In fact, the Aloha State is one of only two states (Utah) with no legal gambling of any kind.
While multiple Hawaii sports betting bills have been proposed since the Professional and Amateur Sports Protection Act (PASPA) repeal in 2018, nothing has come to pass.
Our guide to Hawaii sports betting covers legal updates, projections, and what to expect should Hawaii legalize sports wagering in the future.
Regularly seen on:
Hawaii, United States
Sports betting at a glance
Population: 1.4 million
Legal age for sports betting: TBD
Online sports betting: No
Retail sportsbooks: No
Sports betting revenue: N/A
Hawaii sports betting updates
Despite recent attempts to bring sports betting, and other forms of gambling, to Hawaii, no proposal has made a considerable push toward legalization.
Here's a glimpse into relevant dates in Hawaii's attempt to move forward with sports betting:
Jan. 9, 2023: A bill is proposed by Democrat John Mizuno for a single, standalone sportsbook and cardroom. The location would be licensed for 10 years on the island of Oahu. With Hawaii residents spending so much money in Las Vegas every year, Mizuno believes it's important to explore options to keep local money in the economy.
Jan. 26, 2022: HB 1962 is introduced to legalize casino gambling. The bill identifies Hawaii as "a ripe target market for legal gaming." Lawmakers ultimately decline to move forward with the Hawaii sports betting proposal.
Jan. 26, 2022: A second 2022 House bill looking to legalize sports wagering specifies that betting on sports should not be considered gambling. HB 1973 garners little support.
Jan. 24, 2022: A bill (HB 1815) to legalize online sports betting and Hawaii sportsbooks is brought to the House but fails to gain traction.
Jan. 22, 2021: SB 595, another Hawaii sports betting bill seeking the establishment of a sports gambling task force, is brought to the Senate. Like HB 1107, the bill dies in committee.
Jan. 24, 2019: HB 1107 is introduced. The bill aims to create a task force — the Hawaii Sports Wagering Corporation — responsible for exploring the merits of online gaming in Hawaii. The bill ultimately dies in committee.
Jan 27, 2016: Hawaii Attorney General Doug Chin opines that DFS contests "constitute illegal gambling under state law."
Latest Hawaii betting news
Who can bet on sports in Hawaii?
No one can legally bet on sports in Hawaii. If mobile sports wagering eventually arrives, anyone of legal age may be able to place bets from anywhere in the state.
Legal age
The legal age for social gambling in Hawaii is 18. However, sports betting is typically reserved for bettors 21 and older in legal states.
Mobile betting
Legal online and mobile sports betting would be a boon for Hawaii bettors. If recent bills are any indication, there will continue to be a push for this type of wagering.
Remote registration
Remote registration would almost certainly be a part of any successful sports betting measure in Hawaii. With no casinos or gambling facilities, it would make little sense to require in-person sign-ups for sports betting accounts.
Within state borders
Legal Hawaii sports betting would have to comply with federal regulations. Sports bettors need to be physically located in the state in which they are registered. For Hawaii, betting would be limited to inhabited and participating islands.
Retail sportsbooks
Hawaii does not have any retail sportsbooks or casinos. Any bill to legalize retail sports betting would have to identify potential locations for brick-and-mortar sportsbooks.
Taxable winnings
If Hawaii sports betting becomes legal, the Aloha State will have to decide how to tax residents. Hawaii's personal income tax rate ranges from 1.4% to 11%.
The pros and cons of Hawaii sports betting
There's little momentum concerning legal gambling in Hawaii. Despite the resounding success in other regions in the U.S., the arrival of legal sports betting is not imminent.
Recent bills in both the House and Senate
Sports betting could be legalized without allowing other forms of gambling
Mobile betting would surely be a part of any successful measure
No timetable for legalization
Hawaii is one of two states with no legal gambling
No nearby states with legal sports betting
How to start betting in Hawaii
Hawaii doesn't allow gambling, but legal retail or online sports betting could be the first shoe to drop in the Aloha State. Here's how residents and tourists can get started when the time comes to begin wagering on sports:
1
Select a sportsbook
New Hawaii sports bettors should compare odds, betting menus, sign-up bonuses, future promotions, and banking options when considering a sportsbook. If online betting becomes available, visiting Hawaii sports betting sites or downloading mobile apps is a great place to start.
2
Register online
Registering for an online sportsbook account should be a breeze in Hawaii. In states with legal sports betting, the process only takes a few minutes and requires a legal ID, driver's license or SSN, proof of location, and the ability to fund an account.
3
Claim a bonus
There won't be a better way to build up your account balance than to claim a welcome bonus from a legal Hawaii sportsbook. New users can find bonuses like risk-free bets, deposit match bonuses, and no-deposit bonuses in states launching sports betting for the first time.
4
Deposit funds
Players in legal states can use credit cards, debit cards, PayPal, eChecks, and cryptocurrencies to start betting on sports. Hawaii sports betting sites should eventually use some combination of these methods.
5
Choose your bet types
Every state with legal sports betting has different regulations and wagering options. There's no telling what will become legal in Hawaii, but it's safe to assume common bets like moneylines, Over/Unders (totals), point spreads, and props will be among the options.
6
Start betting
Ensuring all bets are understood and well-researched will set Hawaii bettors up for success. Placing wagers is as easy as locating your bet, adding it to the betslip, and confirming your selection.
7
Withdraw funds
Withdrawing funds from an online sportsbook account should be easy; however, that's not always the case. Always check withdrawal policies before creating and funding accounts with Hawaii sports betting sites.
Reading the odds
U.S. sportsbooks use American odds to display odds. American odds show the favorite with a minus (-) sign, while the underdog is accompanied by a plus (+) symbol.
The favorite is the team expected to win. Predictably, a winning bet on a favorite will pay out less than a successful wager on an underdog.
For example, when picking a -150 favorite, a bettor will have to risk $150 to win $100. Meanwhile, betting $100 on a +180 underdog would result in $180 in profit.
If you prefer to view odds as decimals or fractions, head over to our odds converter to view American, decimal, and fractional odds.
What you can't bet on in Hawaii
Local sports bettors cannot legally bet on anything inside of state lines. Until legislation is approved for legal Hawaii sports betting, bettors will have to leave the state to partake in event wagering.
Here are some notable bet types that could be included in future iterations of Hawaii sports betting bills:
Politics
Hawaii sportsbooks will not offer wagering on politics. No legal U.S. sportsbook offers betting lines on political events.
Entertainment awards ceremonies
Gamblers in Hawaii are unlikely to be given the green light to wager on popular awards shows like the Oscars and Emmy Awards.
esports
Esports is growing in popularity around the world, especially in the U.S. However, not many states allow this kind of betting. Esports betting in Hawaii isn't legal now, but the state could decide to include it in new proposals.
What about Hawaii college sports?
College sports betting has been a hot-button issue for many states legalizing sports betting. Some jurisdictions only allow wagering on games involving out-of-state teams.
The ability to bet on all college sports would be a win for locals and tourists in Hawaii.
Home team advantage: Hawaii sports
Hawaii sports bettors should exercise caution if they ever get the chance to back their University of Hawaii Rainbow Warriors with their bankroll. Betting on your favorite teams can be exciting, but be sure to research bets thoroughly before risking your hard-earned money.
Check out our how-to bet guides before submitting your picks with Hawaii betting sites.
Other types of gambling
Real-money gambling is illegal in Hawaii. Social gambling, like home poker games, is permitted so long as players are not competing for anything of value.
Casino
There are no casinos in Hawaii. However, many locals choose to take advantage of chartered non-stop flights to Las Vegas (also known as Hawaii's "ninth island") to play popular casino games like craps, roulette, blackjack, and baccarat.
Online casinos are illegal in Hawaii.
Poker
Poker home games are allowed under Hawaii's social gambling carveout. There are no legal land-based or online poker rooms in Hawaii.
Horse racing
There is no live horse racing nor any form of horse race betting in the Aloha State.
Daily fantasy sports
Daily fantasy sports contests are not legal in Hawaii. Neither FanDuel nor DraftKings are available to local DFS players.
Responsible gaming in Hawaii
The National Council on Problem Gambling remains the most valuable resource for problem gamblers in Hawaii. More resources will become available if gambling is legalized in the state.
Legal U.S. sports betting markets
Hawaii has a long way to go before legal sports betting becomes a reality, but several other states offer legal betting options to residents and visitors. If Hawaii decides to embrace sports gambling, it will join the following regions:
Upcoming legal U.S. sports betting launches
On Nov. 23, 2022, seven Maryland betting sites entered the Old Line State's sports betting market.
Legal sports betting in Ohio went live on Jan. 1, 2023, which included online and retail wagering.
Now, attention turns to a lucrative market planning an early 2023 online sports betting launch.
Brick-and-mortar MA sportsbooks will begin accepting in-person bets in January. Massachusetts is aiming for a March 2023 online sports betting arrival.
Sportsbooks to avoid in Hawaii
See all blacklisted sportsbooks
While offshore sports betting websites continue to attract bettors in Hawaii, we strongly recommend avoiding these operators. The following websites have been flagged due to poor customer service and dishonest practices:

Allegations of withdrawal issues
No license information available on site
Poor customer service

Multiple reports of slow payments
Allegations of non-payments
Risk of account closure simply for winning bets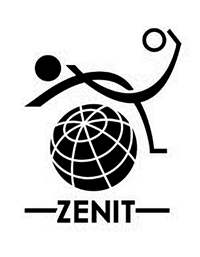 Reports of confiscated winnings
Slow customer support response times
See all blacklisted sportsbooks
Hawaii sports betting FAQs
No. Sports betting is not legal in the state of Hawaii.
No. Hawaii is one of two states (Utah) without legal gambling.
No. Online sports betting is illegal in Hawaii.
No. Daily fantasy sports contests were outlawed in Hawaii in 2016.
There is no way to legally gamble in Hawaii. There is no state-operated lottery, bingo, or any other form of gambling.
There is no timetable for the arrival of legal Hawaii sports betting sites. Several bills were introduced in 2022, but each measure was met with little support.
The minimum age for social gambling is 18 years old.
No. DraftKings' DFS and sportsbook platforms are not legal in Hawaii.
No. Hawaii locals may not bet on sports or play daily fantasy contests with FanDuel.
Pages related to this topic

Jeff has been reviewing sportsbooks and covering North American sports betting full-time since 2021. The former NHL prospects writer has crafted over 100 reviews and guides for the Covers community and has been sweating his own picks for over a decade.