Alaska Sports Betting in 2023

Last Updated Jan 27, 2023, 9:34 AM ET
There are an estimated 100,000 glaciers in Alaska but zero active Alaska sportsbooks.
Not only is sports betting prohibited in Alaska, but gambling, in general, is highly restricted. Bettors looking for action are limited to the likes of bingo, daily fantasy sports, and, occasionally, dogsled racing.
Since the Professional and Amateur Sports Protection Act (PASPA) was struck down in 2018, Alaska lawmakers have made few serious attempts to legalize sports betting. However, sentiment may be changing with the fiscal damage levied by the COVID-19 pandemic.
Our detailed breakdown of Alaska sports betting covers updates on its legal status, estimates, and what to expect if The Last Frontier legitimizes sports wagering and begins welcoming the best sportsbooks in the U.S. into the fold.
Regularly seen on:
Alaska, United States
Sports betting at a glance
Population: 736, 990
Legal age for sports betting: TBD
Online sports betting: No
Retail sportsbooks: No
Sports betting revenue: N/A
Alaska sports betting updates
After the pandemic disrupted legislation proposed by Governor Mike Dunleavy in 2020, sports betting is only now pushing its way back into the purview of Alaska lawmakers. The latest attempt, House Bill 385, has been in legislative limbo since February 2022.
Here's a look at significant dates as Alaska inches its way forward with sports betting:
Feb. 22, 2022: The notion of legal Alaska sports betting is reintroduced by Rep. Wool with HB 385. The bill, which would bring mobile sports wagering to the state, has yet to move beyond the House Labor and Commerce Committee.
Feb. 12, 2020: Gov. Dunleavy introduces legislation — SB 188/HB 246 — to establish the Alaska Lottery Corporation, which would oversee a state lottery. Due to the pandemic's sudden intrusion, the bill never progresses out of committee in the House or the Senate.
2018: The Supreme Court opts to overturn the Professional and Amateur Sports Protection Act (PASPA). States are now free to create and regulate their own sports betting markets.
1995: Alaska lawmakers legalize cruise ship gambling for the 1995 season. The fleeting law generates over $500,000 in revenue for the state before expiring, and it is never reintroduced.
1960: The Alaska Legislature legalizes gaming and hands off all responsibilities to the Department of Revenue.
Is sports betting legal in Alaska?
No. Attempts to legalize Alaska sports betting have been few and far between. However, Rep. Adam Wool's introduction of House Bill 385 — which would bring legal mobile sports wagering and online Alaska sportsbooks to the state — in February 2022 has revitalized hopes. The bill has yet to gain traction in the House, further signaling The Last Frontier's lackadaisical approach to the topic.
Latest Alaska betting news
Who can bet on sports in Alaska
There is no way to bet on sports in Alaska legally. Should mobile sports wagering arrive in The Last Frontier, those of legal age will likely be permitted to place bets anywhere within state lines.
Legal age
The legal age for gambling in a casino in Alaska is 21. If sports betting comes to the state, the same age limit will probably apply.
Mobile betting
Legal online and mobile sports betting would be a massive deal for Alaska bettors. If HB 385 is any sign, there's a good chance the practice will be included in whatever legislation eventually gets passed.
Remote registration
Like mobile wagering, remote registration would almost certainly be embedded in any successful Alaska sports betting measure. With so few casinos and gambling facilities, mandating in-person sign-ups would be unwise.
Within state borders
Legal Alaska sports betting would have to obey federal regulations, meaning bettors would need to remain physically located in the state to place a wager.
Retail sportsbooks
No retail Alaska sportsbooks exist now, and the most recent legislation — HB 385 — would limit sports betting to online only. However, if retail sportsbooks were to make their way to Alaska, the state's existing tribal casinos would likely house them.
Taxable winnings
If Alaska sports betting becomes legal, residents will necessarily be taxed. House Bill 385 proposes a 12% tax rate and licensing fees of $5,000 per operator.
The pros and cons of Alaska sports betting
Hopes for legal Alaska sports betting have been reignited with the introduction of HB 385, but the bill has seen no movement since February 2022. Despite the perennially increasing number of markets in the U.S., there is no clear timeline for the arrival of sports wagering.
Recent bill
—
HB 385 —
introduced by Rep. Wool
Sports betting could be legalized while bypassing other forms of gambling
Mobile betting extremely likely in any passing measure
No timetable for legalization
Alaska has no state lottery, few legal gambling options
No nearby states with legal sports betting
How to start betting in Alaska
Alaska doesn't permit legal sports betting, but the recent reintroduction of sports wagering legislation means the topic is at least on lawmakers' minds. Here's how Alaskans can get started when the practice finally becomes legitimate:
1
Select a sportsbook
New sports bettors should seek Alaska sportsbooks with competitive odds, robust sign-up bonuses, future promotions, and numerous banking options. Should online betting become an option, downloading a sportsbook's mobile app is an excellent place to start.
2
Register online
Remote registration makes signing up for an online sportsbook account simple. This will likely be the case in Alaska if HB 385 is any indication. The process only takes a couple of minutes — be sure to have personal information ready and be prepared to confirm your location and identity.
3
Claim a bonus
Building your bankroll can be expedited by claiming an Alaska sports betting welcome bonus.. Risk-free bets, deposit match bonuses, and no-deposit bonuses are among the most common sportsbook sign-up bonuses for new users.
4
Deposit funds
Legal operators provide sports bettors with multiple means to deposit funds, including credit cards, debit cards, PayPal, eChecks, and cryptocurrencies. It's almost certain that Alaska sportsbooks will eventually use some combination of these methods.
5
Choose your bet types
Each state with legal sports betting has different regulations and may not always offer the same specific wager types. It's impossible to know what will be allowed in Alaska, but it's safe to assume typical bets like moneylines, Over/Unders (totals), point spreads, and props will be available.
6
Start betting
Once you've claimed your welcome bonus, it's in your best interest to ensure you have researched and understand your preferred bet types. Making wagers is as simple as picking out your bet, adding it to the betslip, and confirming your decision.
7
Withdraw funds
The experience of withdrawing funds from an online sportsbook account varies from operator to operator. Always read a sportsbook's withdrawal policies before creating and depositing into an online sports betting account.
Reading the odds
Legal Alaska sportsbooks will use American odds by default. American odds display the favorite with a minus (-) sign, while the underdog is given a plus (+) symbol.
The favorite is the team sportsbooks believe will win. Understandably, a successful wager on a favorite will provide a smaller payout than one on an underdog.
For example, when choosing a -200 favorite, a bettor must risk $200 to win $100. On the other hand, wagering $200 on a +160 underdog would result in $160 in profit.
American odds may not be preferable to some. If you'd rather view odds as decimals or fractions, give our odds converter a try.
What you can't bet on in Alaska
Highly restrictive best describes the state of gambling in Alaska. While residents wait for Alaska sports betting to arrive, the laundry list of prohibited bet types remains lengthy. Here are a few notable ones that may find their way into legislation at some point:
Politics
No U.S. states allow betting on politics, and Alaska won't be any different. Only a change at the national level could unlock this bet type at Alaska sports betting sites.
Entertainment awards ceremonies
There are no plans to include the ability to wager on popular awards shows like the Oscars and Emmy Awards, but it could be on the table in the future.
esports
With sports betting still but a glimmer on the horizon, esports is far from serious consideration. That doesn't mean, of course, that lawmakers can't include it in future proposals.
What about Alaska college sports?
House Bill 385 includes stipulations that would allow for mobile college sports betting at Alaska betting sites. This has been a hotly debated topic for many states legalizing sports wagering and will likely see some pushback from a subsect of Alaska lawmakers. If it is included in the bill's final version, it will be a big win for bettors in The Last Frontier.
Home team advantage: Alaska sports
While there are no major-league professional sports teams in Alaska, there are still plenty of hungry sports bettors in The Last Frontier ready to back their favorite squads. It's important to look past the excitement of wagering on your preferred teams and research bets thoroughly before putting your bankroll at risk at Alaska sports betting sites.
Take a look at our how-to bet guides to get started.
Other types of gambling
Finding legal gambling opportunities in Alaska is difficult but not impossible. A few options, such as bingo, fantasy sports, and dogsled racing, are available throughout the state.
Casino
There are no traditional casinos in Alaska. However, there are two Class II gaming facilities: Klawock Bingo and Metlakatla Bingo Hall. While bettors do not have access to the likes of table games, they can participate in bingo and pull-tab games.
Online casinos are illegal in Alaska.
Poker
You will not find any legal live poker rooms in Alaska. Home games are permitted only in a social setting and without any real money wagering.
Horse racing
There is no live horse racing nor any form of horse race betting in Alaska. From time to time, though, bettors can wager on dogsled races — but only when operated for charitable purposes.
Daily fantasy sports
Daily fantasy sports contests have not been explicitly legalized in Alaska but haven't been deemed illegal. DFS titans like FanDuel and DraftKings are available to interested players.
Responsible gaming in Alaska
The National Council on Problem Gambling is the most useful resource for those caught in the web of problem gambling in Alaska. Further resources will be accessible should gambling be legalized in the state.
Legal U.S. betting markets
There is a significant amount of work to be done before legal Alaska sports betting becomes a reality. Still, numerous other states have already made the practice legitimate for residents and visitors. If Alaska does fabricate its own sports gambling market, it will join the following locales:
Sportsbooks to avoid in Alaska
See all blacklisted sportsbooks
Offshore sports betting websites can be attractive to Alaskans, considering the isolated nature of their state. But platforms posing as legal Alaska betting sites have been known to mistreat users, and your information is unsafe with these operators.
We strongly suggest avoiding the following websites and protecting your bankroll:

Allegations of withdrawal issues
No license information available on site
Poor customer service

Multiple reports of slow payments
Allegations of non-payments
Risk of account closure simply for winning bets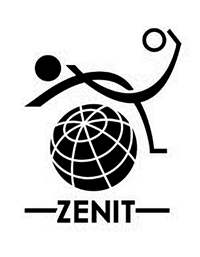 Reports of confiscated winnings
Slow customer support response times
See all blacklisted sportsbooks
Alaska sports betting FAQs
No. Alaska sports betting is not legal.
No. Online gambling is illegal in Alaska.
No, you cannot legally bet on sports online in Alaska.
Daily fantasy sports are not explicitly legal or illegal in Alaska, operating in a grey area. Major DFS players like FanDuel and DraftKings are accessible.
There is no clear timeline as to when Alaska sports betting will become legal. However, Rep. Adam Wool did introduce legislation in February 2022 to try and bring mobile sports wagering to the state.
The minimum age to make any sort of bet at a casino in Alaska is 21.
You may play daily fantasy sports via DraftKings in Alaska, but you cannot legally bet on sports.
FanDuel sportsbook is not legal in Alaska. However, you may use its DFS product.
Pages related to this topic

Joshua Howe is a sports betting editor at Covers, helping make smarter sports bettors since 2021. The experienced writer and editor has reviewed over 20 sportsbooks and has been placing his own wagers for three years and counting. He prefers FanDuel for its sleek app design and variety of NBA markets.